The Mod:
Upgrade the tires.
What it does:
The stock tires are 255/75R17 (32x10.00x17). These tires provide a little more ground clearance and a wider footprint that helps to keep the Jeep on the rocks. Also, when you get your tires from Discount Tire you can purchase certificates that provide a lifetime replacement warrantee in case of tire damage (which we tend to get).
Photos:
The tires on AEV Pintlers: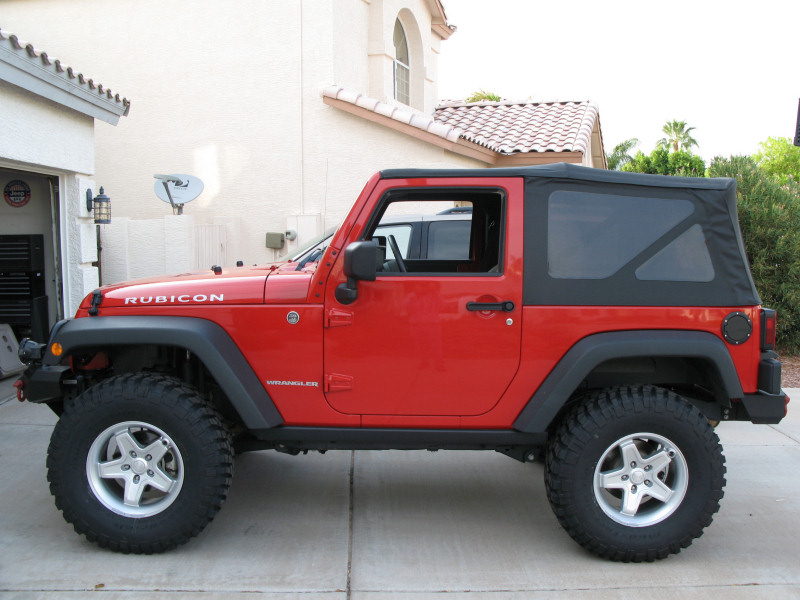 Here's a picture when flexing in the rear - there's not a lot of room between the tire and the rock sliders: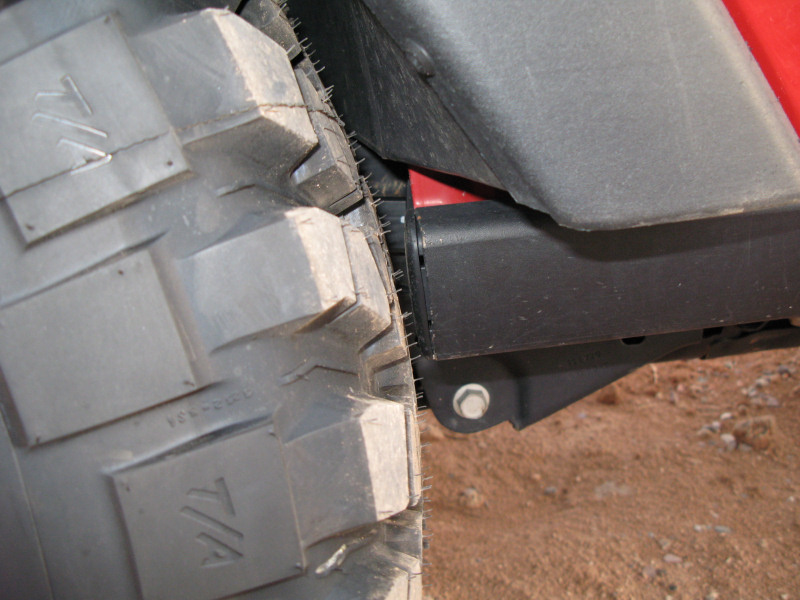 Before installing the tires you'll need a lift and new wheels.
After installing the tires you'll need to re-calibrate the computer for the new tire size and pressure using the AEV ProCal.
You'll also need to modify the spare tire bumpers.
You may also want to re-gear.
You may also want to modify the sliders so they fit better.
I run the tires at 30 psi on the highway and 12 psi off-road.
---
If you have any questions or comments about this page click here to send email.
Last modified: May 31, 2010 04:47:20 PM