The Mod:
Upgrade the wheels to AEV Pintlers.
What it does:
The stock wheels and lift require spacers to work properly without rubbing. These wheels have the correct backspacing so the spacers are not required. Also, they can accommodate larger tires.
Photos:
Here they are. The packing provided plenty of protection: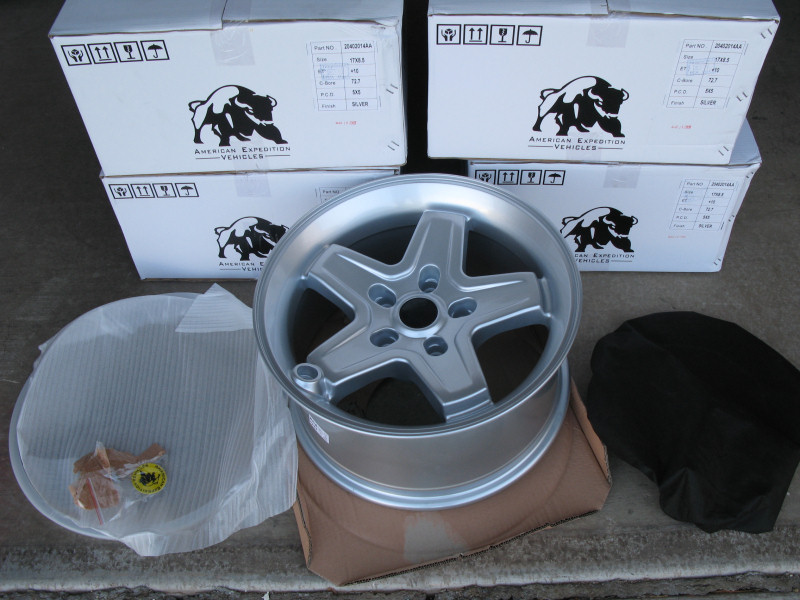 I like the stock wheel centers so I re-used them instead of the yellow AEV centers: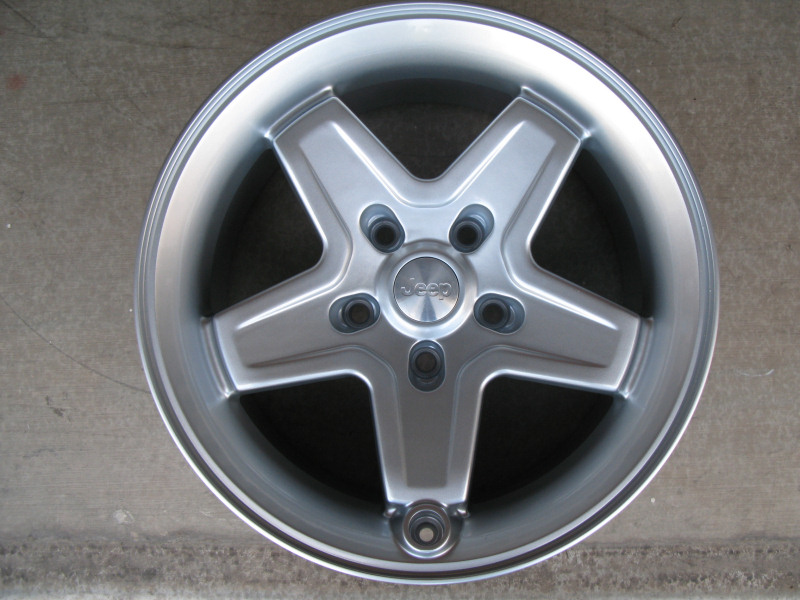 Discount Tire banded the TPMS Sensors inside the wheel which permitted the use of short rubber valve stems instead of longer metal TPMS valve stems. The shorter rubber valve stems are less prone to being damaged by rocks: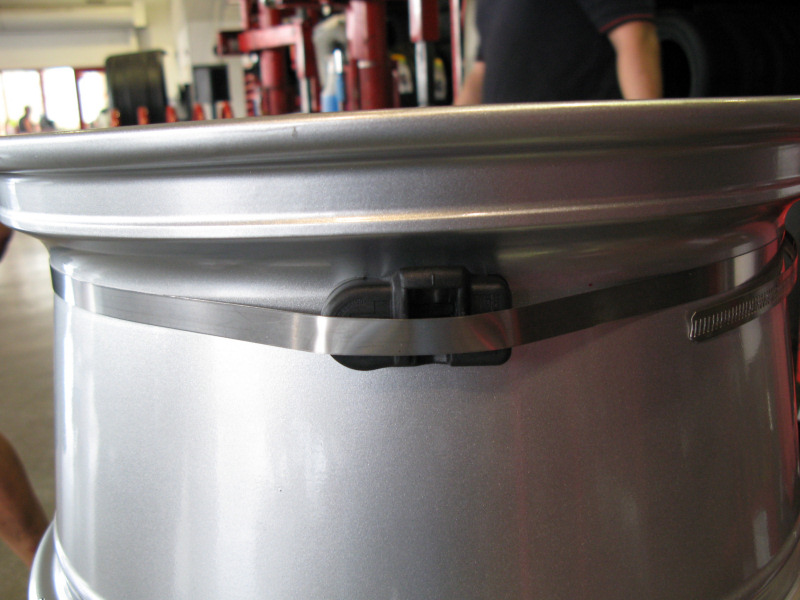 On the Jeep with BFG KM2s: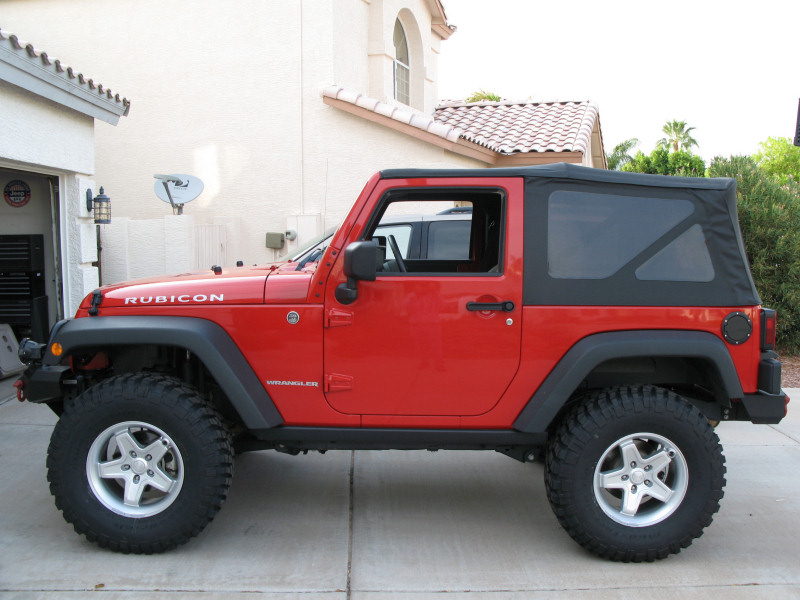 ---
If you have any questions or comments about this page click here to send email.
Last modified: December 21, 2009 06:08:04 PM