The Mod:
Add a net to the passenger side of the console.
What it does:
When we take the Jeep out we tend to have papers and some books for the trip. This net will hold them in place.
Photos:
We purchased some netting material, and Jane fabricated a net from it: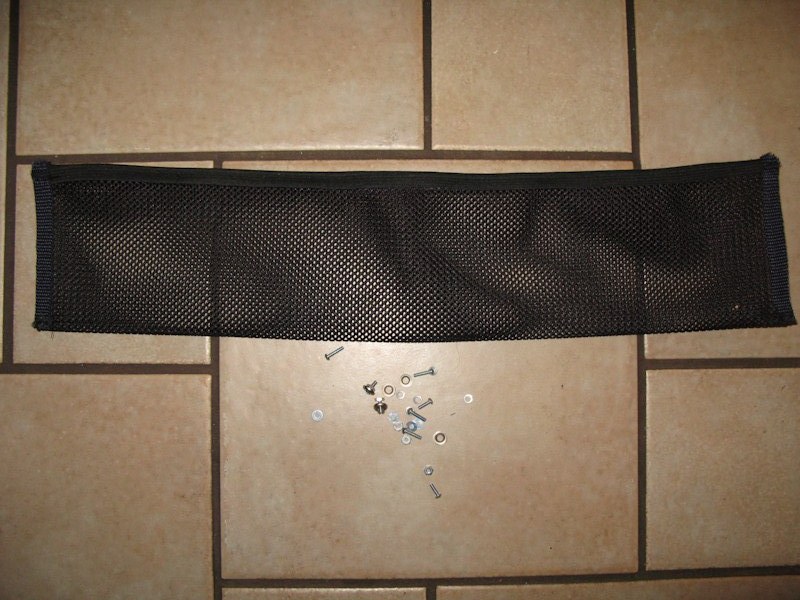 Popped off the cover from the console (see Console Center Basket):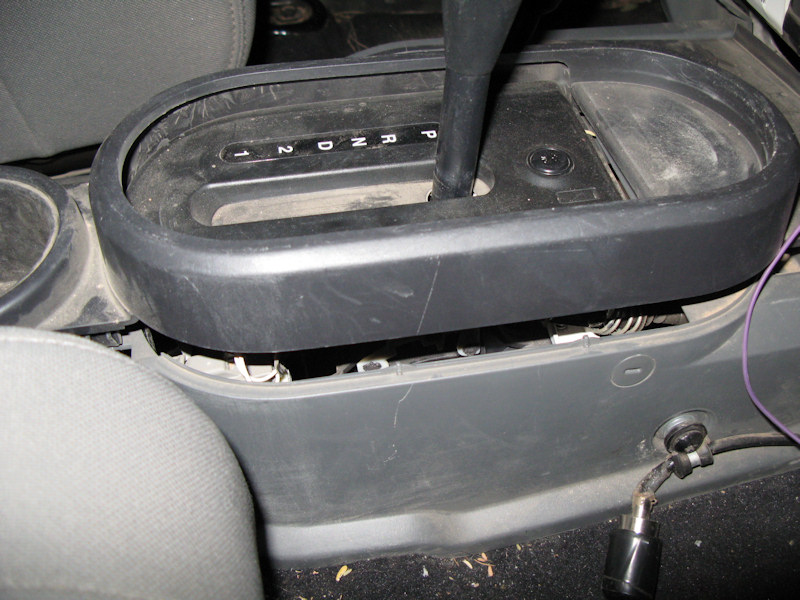 Used four screws to hold the net. This is the first and easiest hole: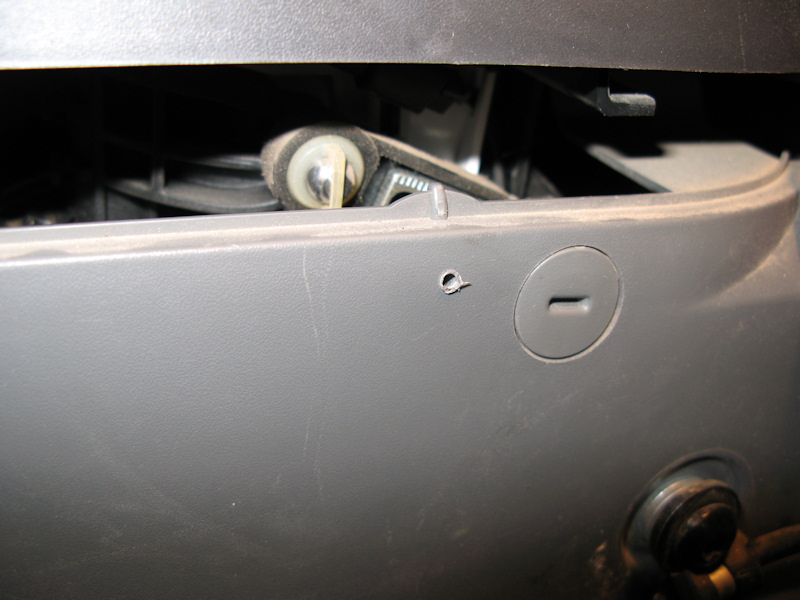 Installed with the console cover back in place: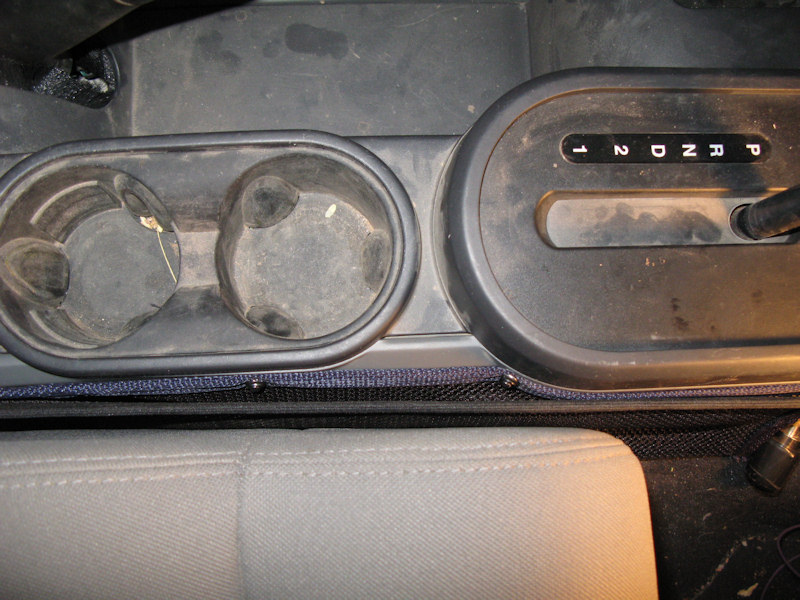 A side view of the net: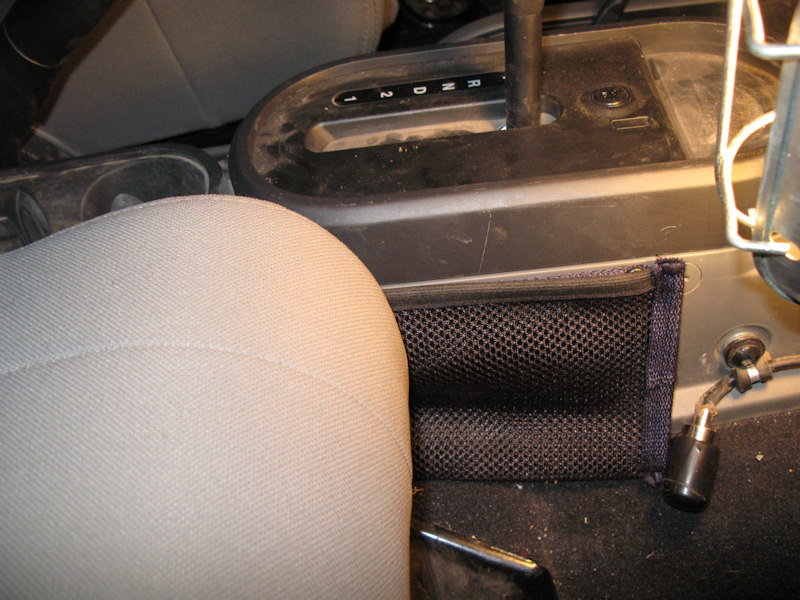 ---
If you have any questions or comments about this page click here to send email.
Last modified: January 19, 2010 12:02:41 AM