The Trail:
Camp Creek Wash is, a wash. It's really popular with quads, is flat, sandy, has many crisscrossed trails, and has no obstacles (at least in the part we have run so far). It runs from Bartlett Dam Road south to the Verde River and Needle Rock. There is also a stretch that runs North of Bartlett Dam Road, which we have not tried yet. It gets more scenic as you approach the river.
Rating:
3.0 - the wash is really a 1.0, but you have a good chance of getting stuck in the sand without four wheel drive, plus there are some optional hills to climb
Runs:
Date: 1/14/2010
Suspension: TeraFlex 2.5" Spring Lift, BFG 35x12.50x17
Photos:
In the wash near the exit from Granite Hills and Blue Mountain Spring: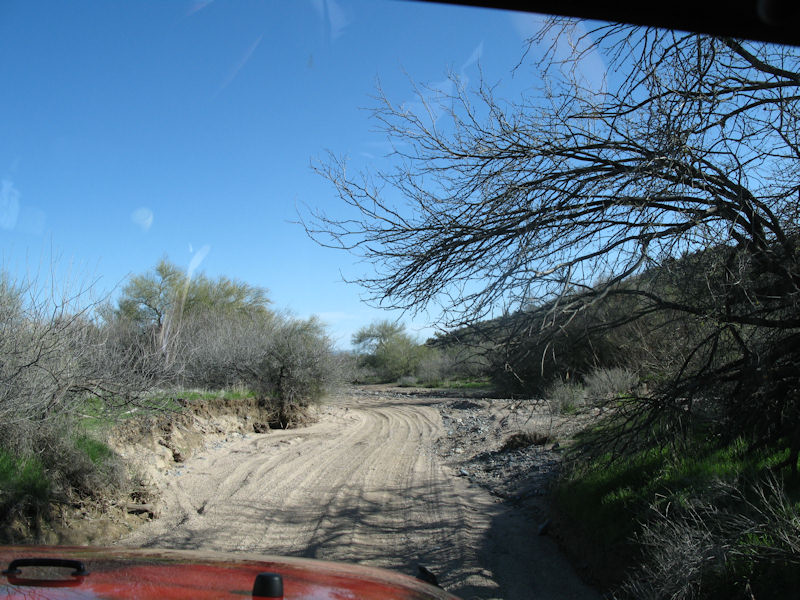 A little more scenic as we approach the river. You can see the dust from passing quads: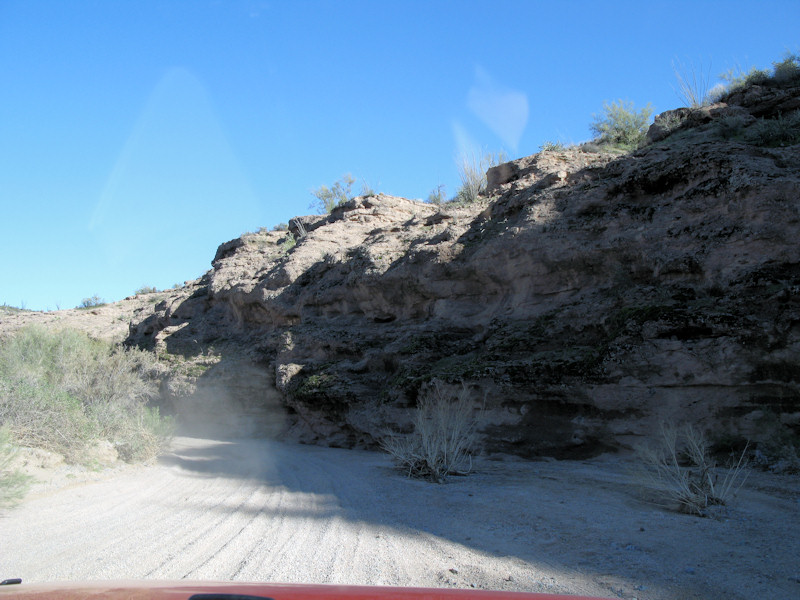 A shot of one of the walls:
A chunk of rock still standing:
More walls. The rain collects in pools between the large cracks: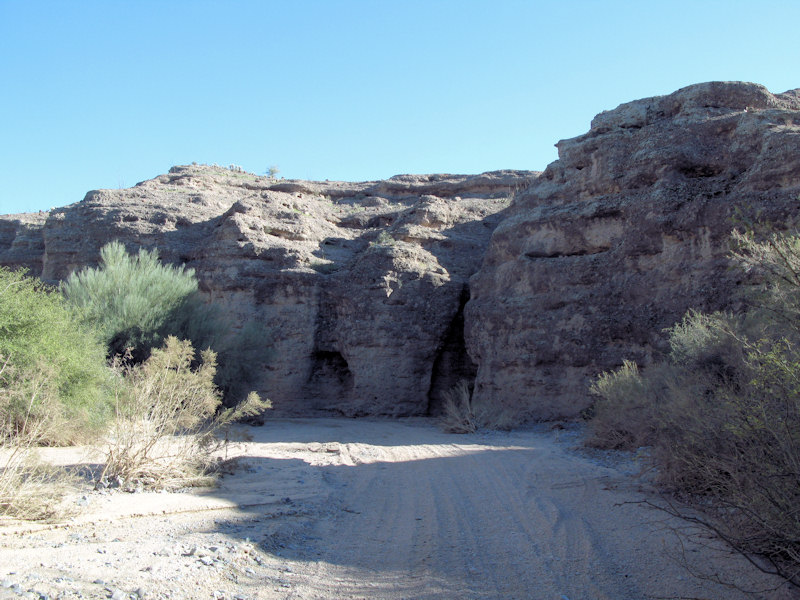 At the park on the Verde: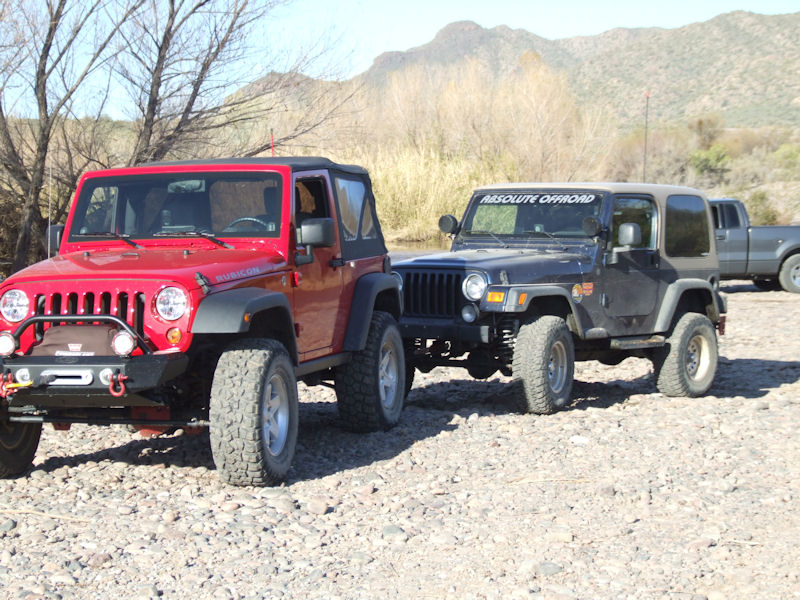 Needle Rock: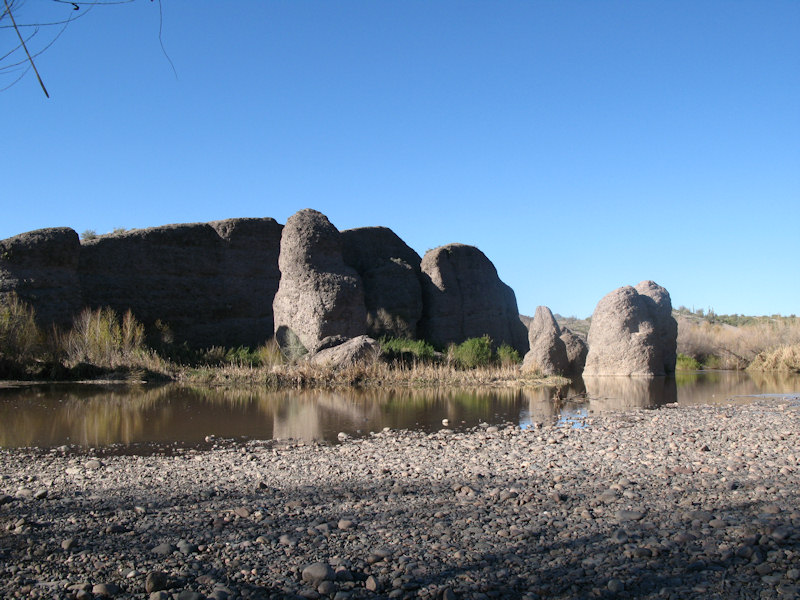 The Verde was running: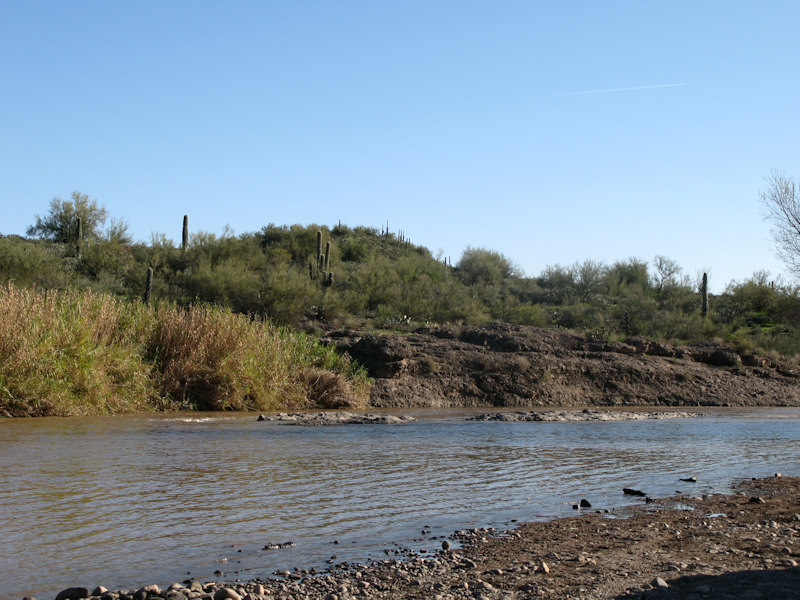 Another scenic shot toward Needle Rock: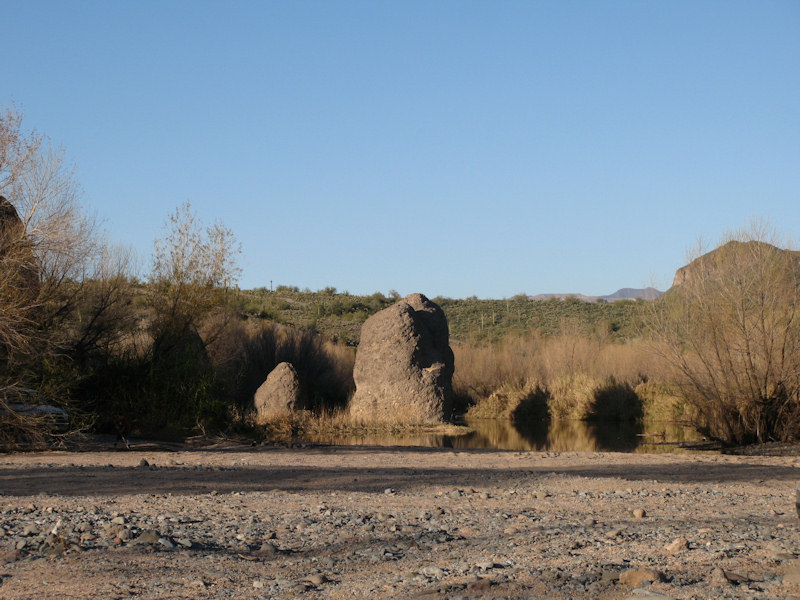 Someone with a two wheel drive truck stuck in the sand that we winched out: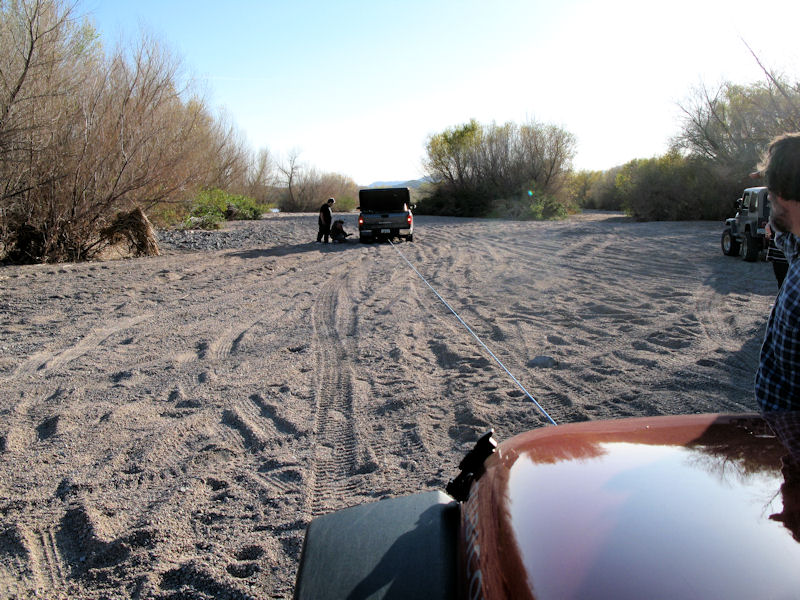 Date: 1/30/2011
Suspension: TeraFlex 2.5" Spring Lift, BFG 35x12.50x17
Photos:
Brian showed us a hill we could climb. Here's a picture from the top looking down (didn't take any picture coming up):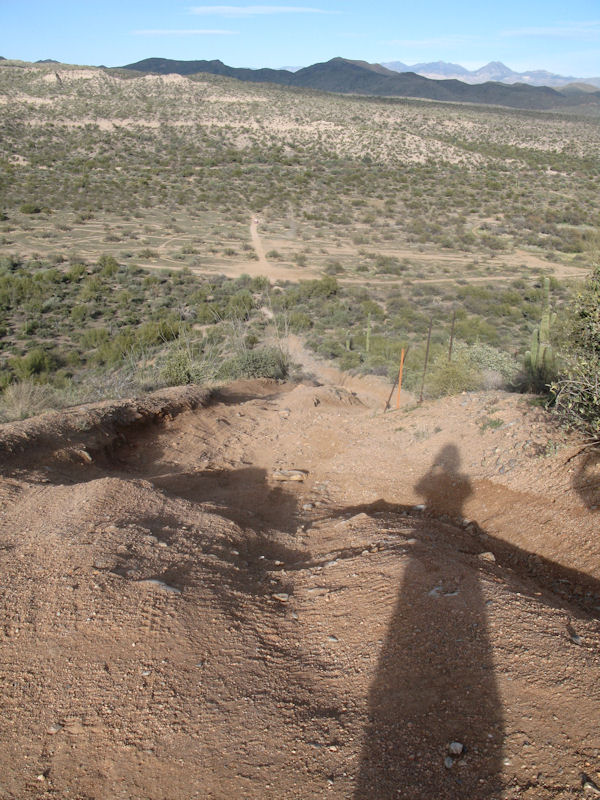 Heading down over the edge: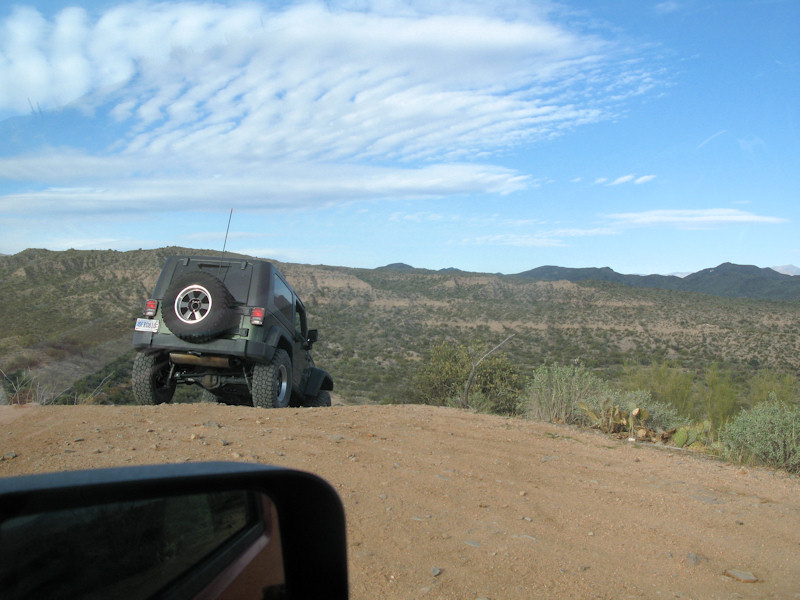 Heading down: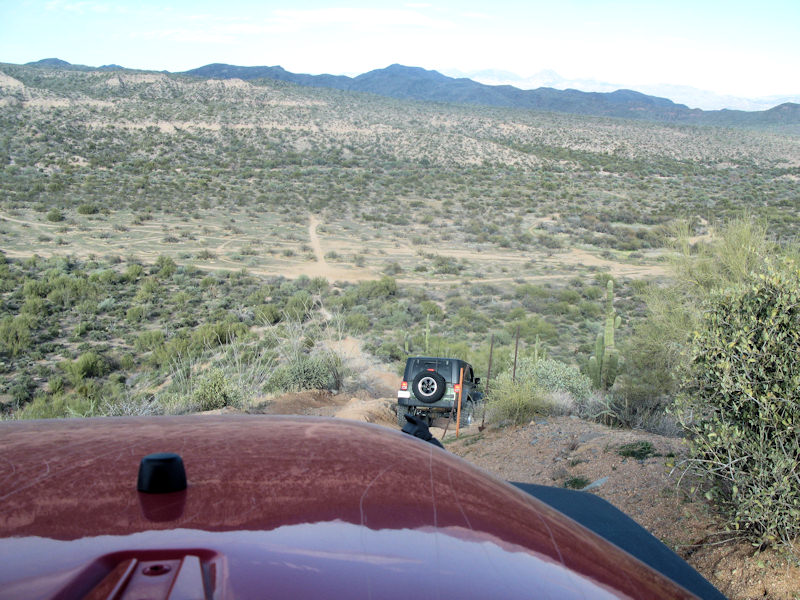 Heading down: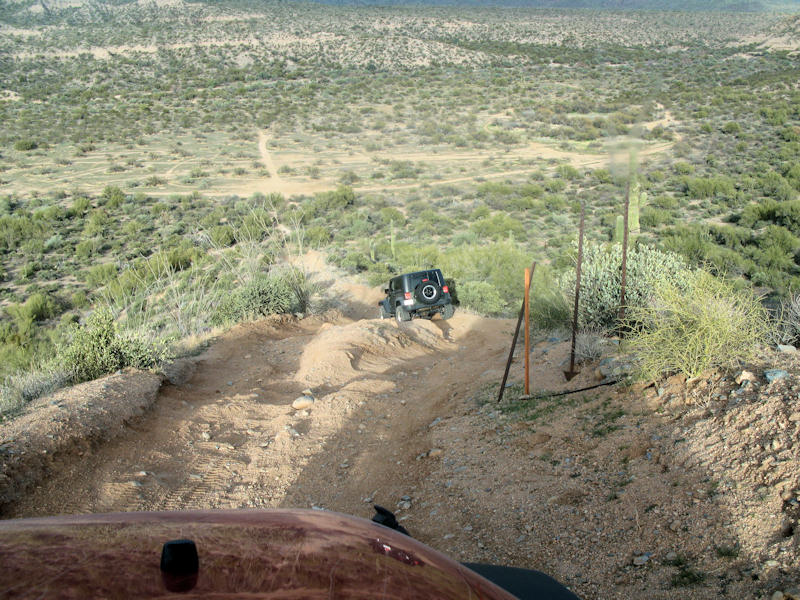 About halfway down: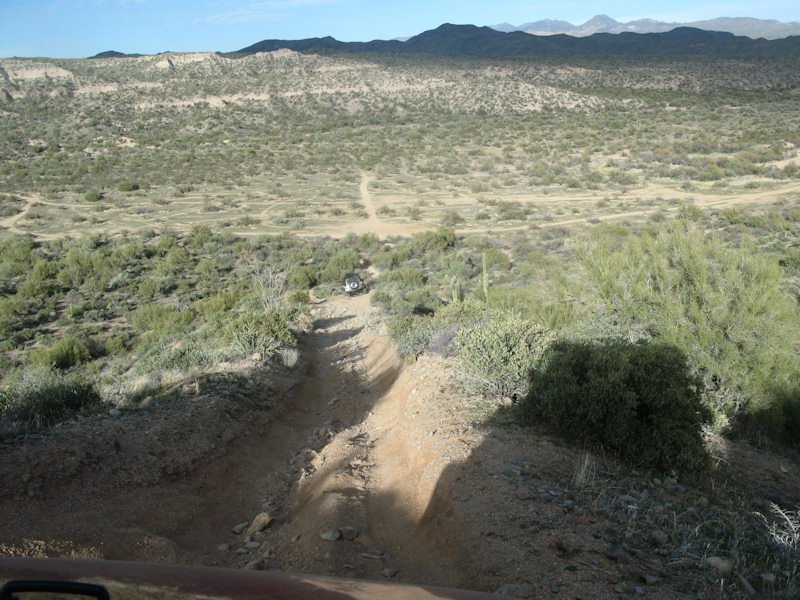 Near the bottom: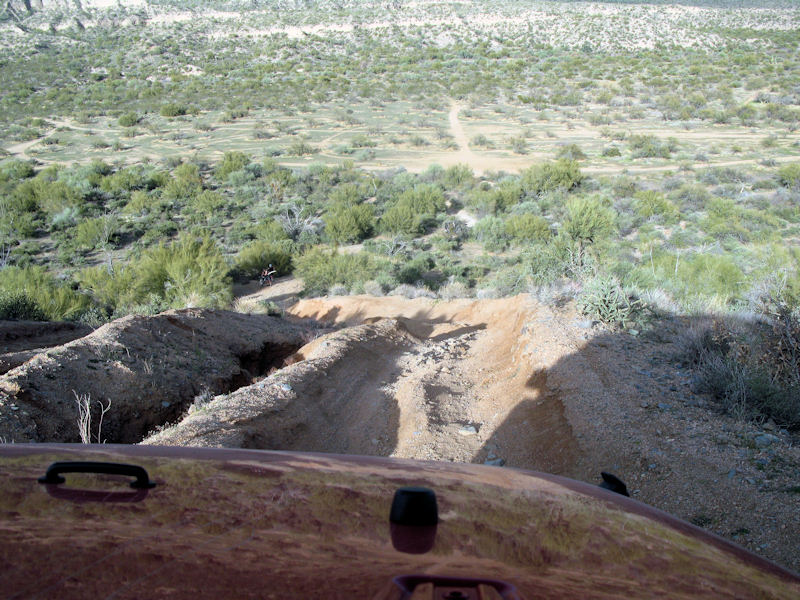 From the bottom looking up at Jesse and Maggie coming down: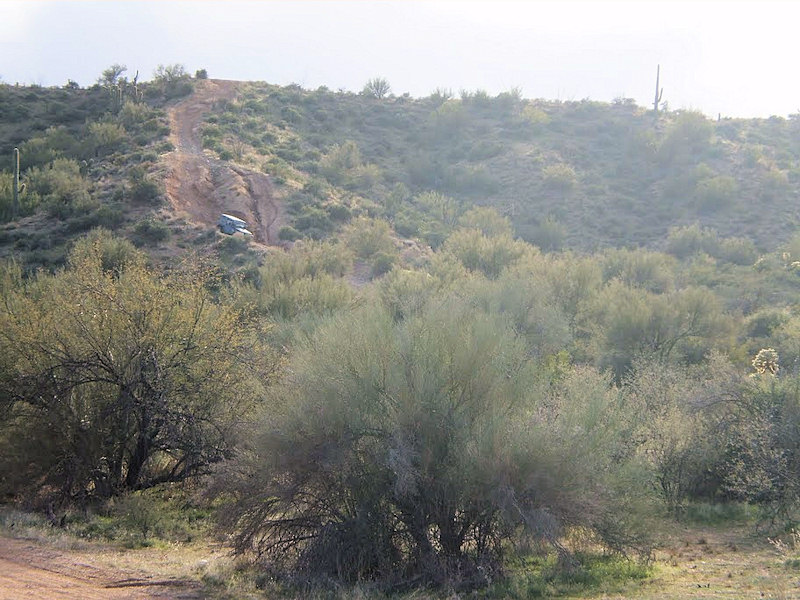 End of the day - airing back up: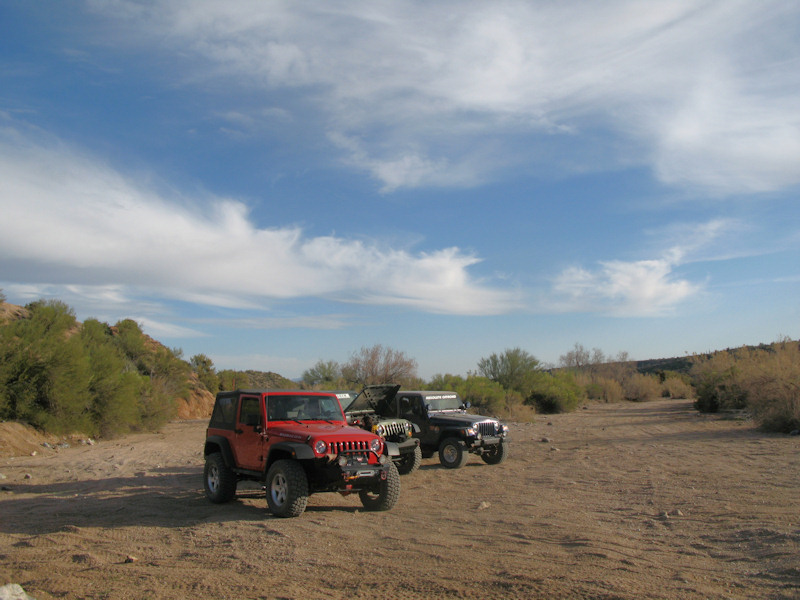 ---
If you have any questions or comments about this page click here to send email.
Last modified: February 04, 2011 01:22:12 AM