The Trail:
The trail to Blue Mountain Spring provides an easy trail to a scenic vista along Camp Creek Wash. The correct trail to the top of the hill can be hard to find. As the trail winds to the top it gets rather narrow.
Rating:
2.0
Runs:
Date: 1/14/2010
Suspension: TeraFlex 2.5" Spring Lift, BFG 35x12.50x17
Photos:
Before heading up the hill there trails is rather flat: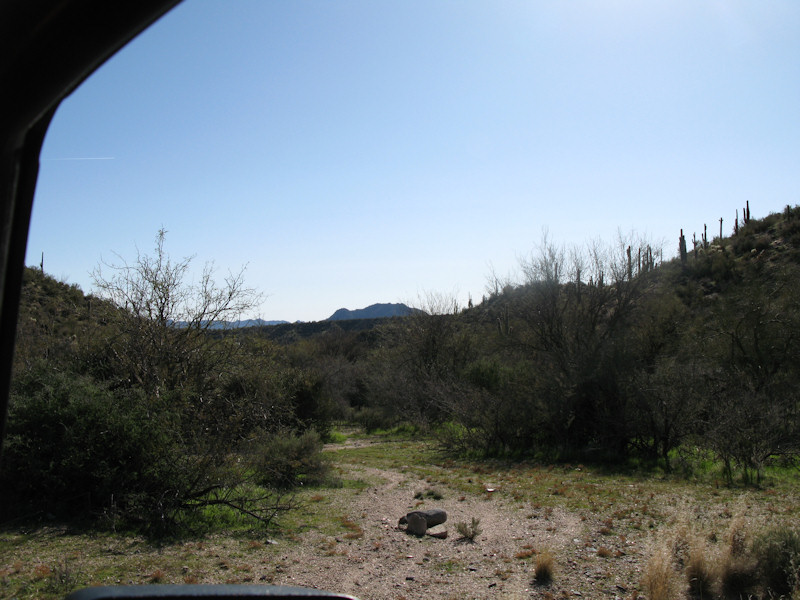 Before heading up the trail there is an old tank: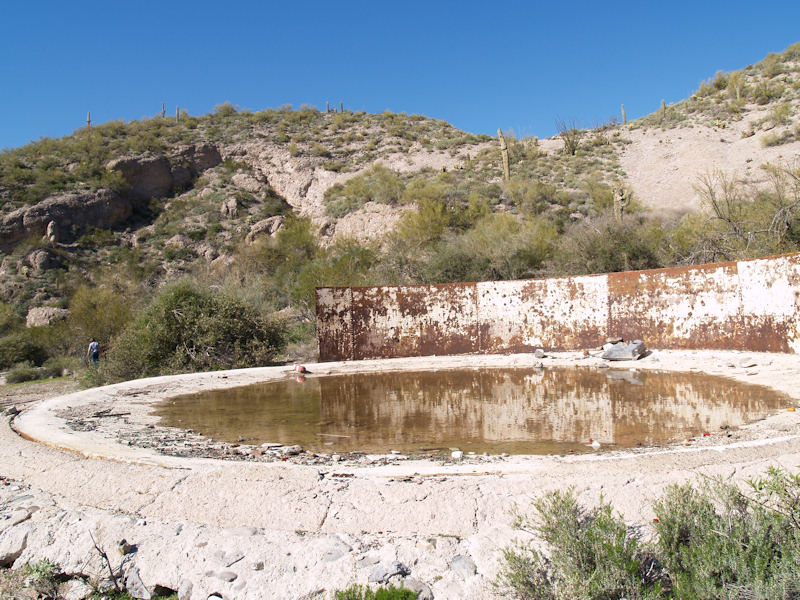 Some kind of trough: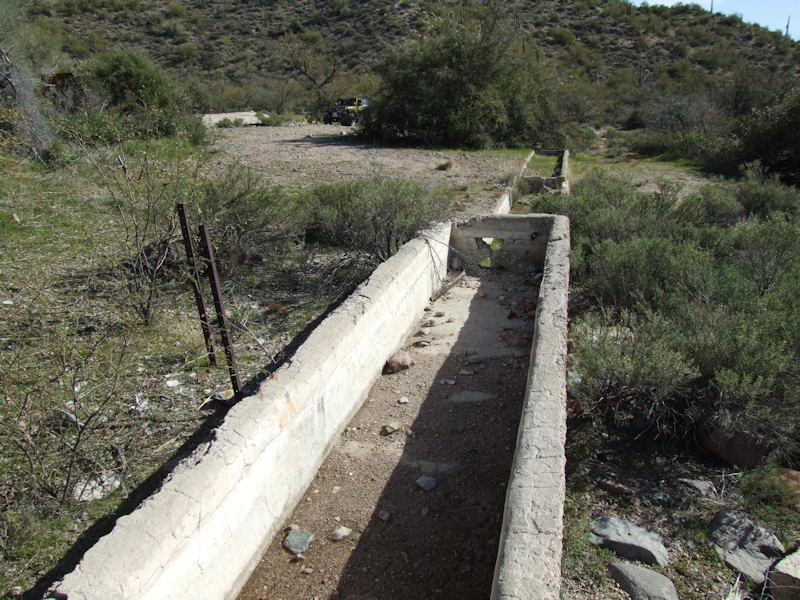 And a small waterfall: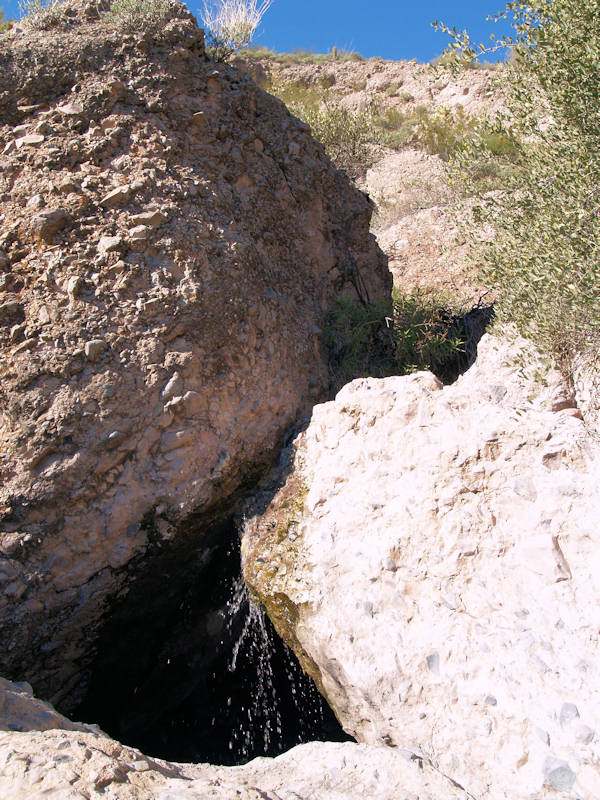 Time for a shower? Nah: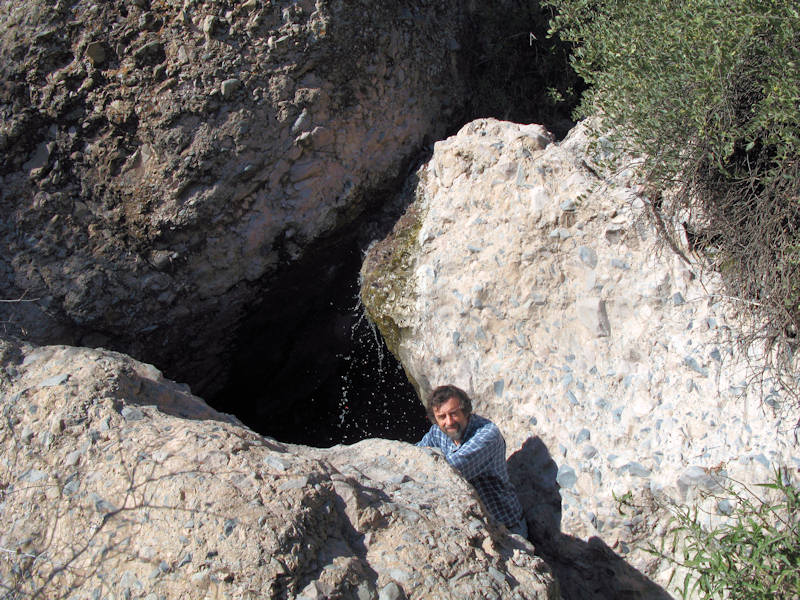 Up on top of the hill, you can see part of the trail winding toward the right: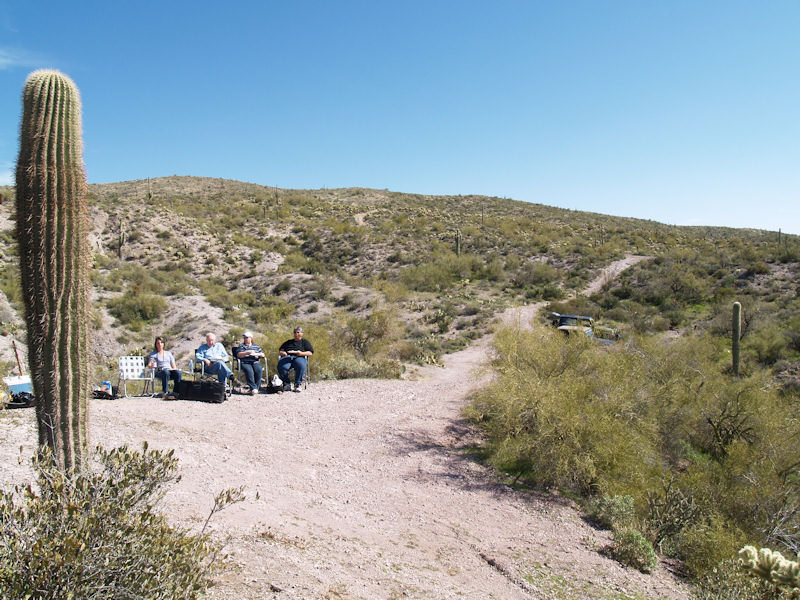 Looking back toward the Chute on Granite Hills trail. You may be able to just make it out on the ridge toward the center left: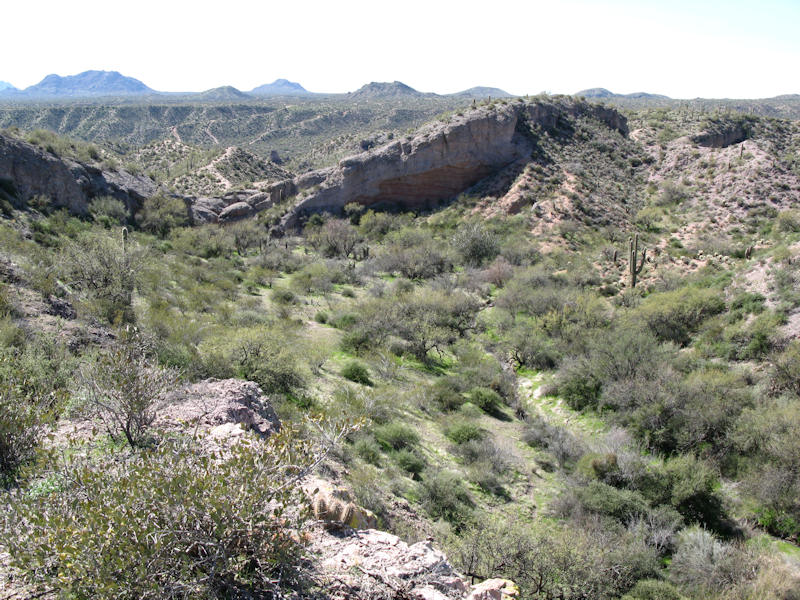 Another waterfall down in the valley: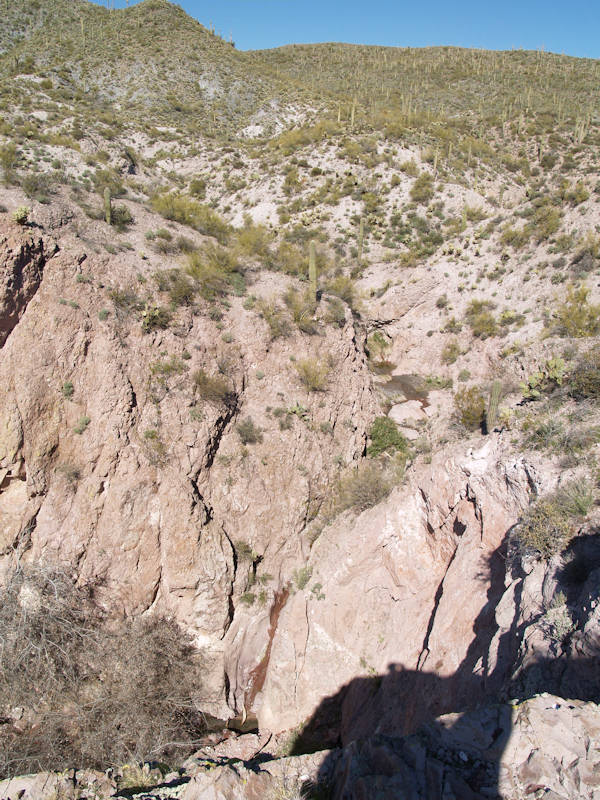 We had a BBQ up on the hill: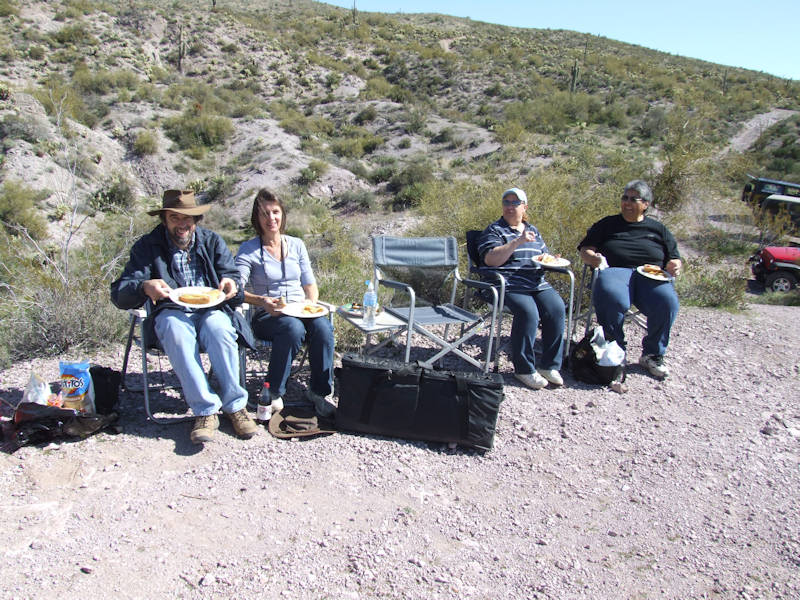 There were a few narrow pit mines: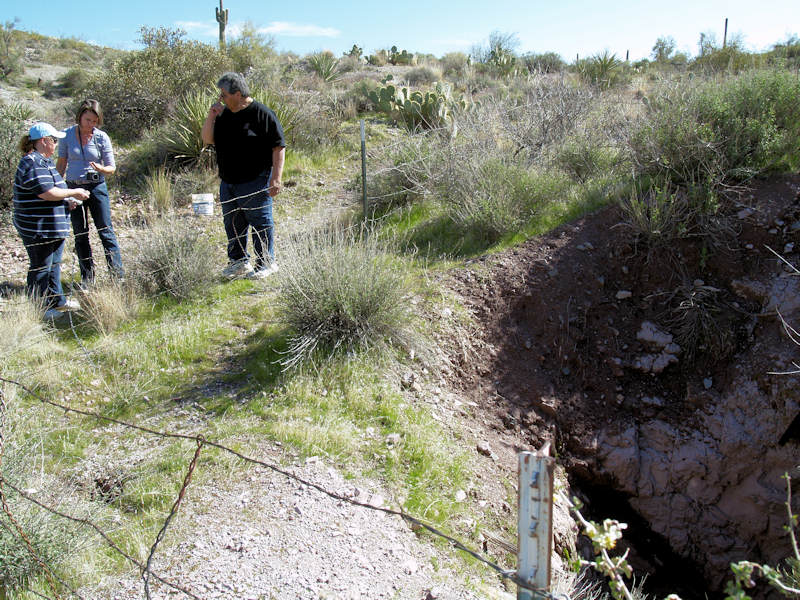 Here's one. It was very deep: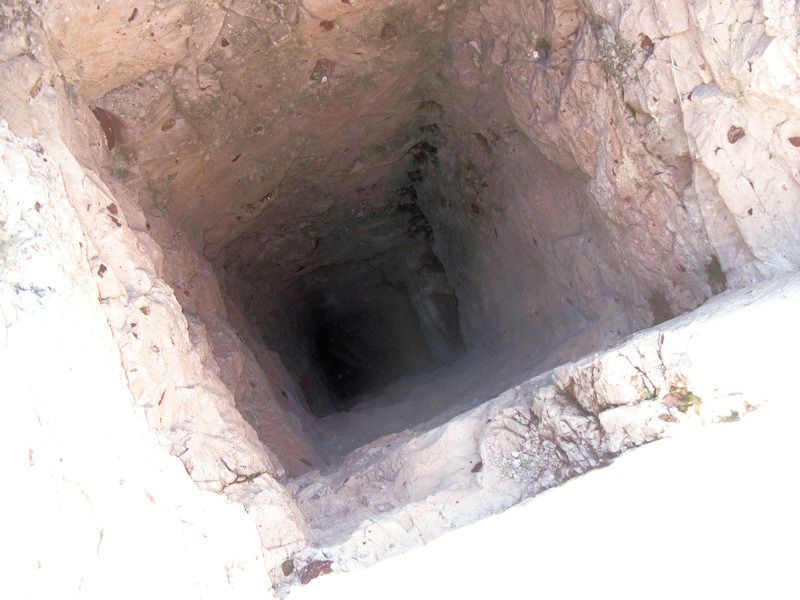 Date: 1/30/2011
Suspension: TeraFlex 2.5" Spring Lift, BFG 35x12.50x17
Photos:
Heading up saw a crested saguaro: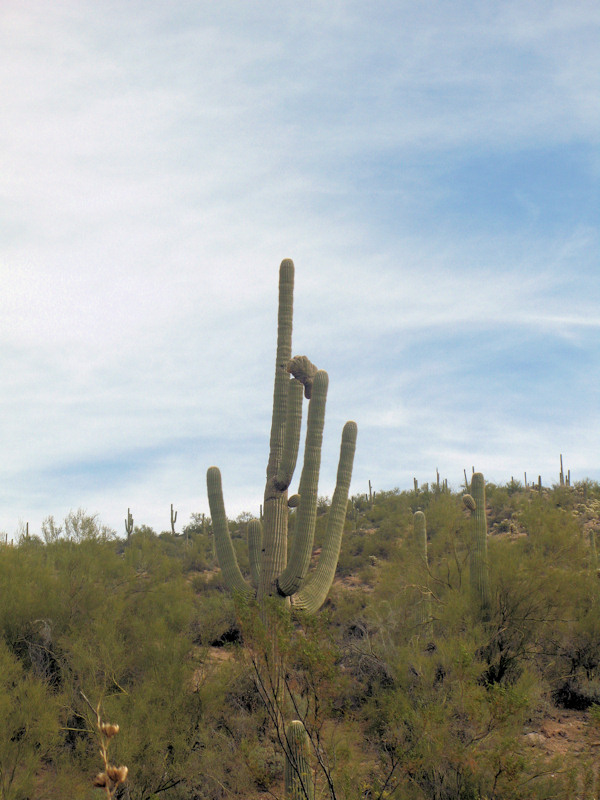 Picked up a hitch hiker: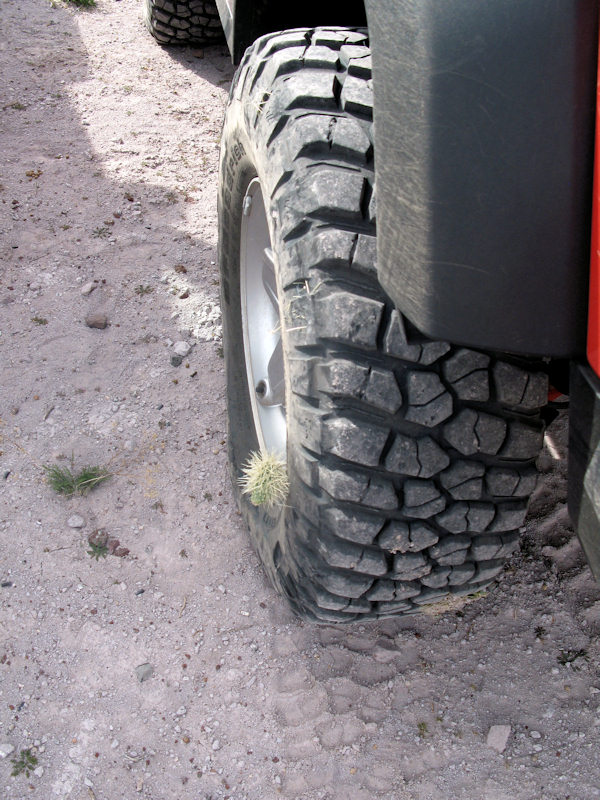 Stopped for lunch: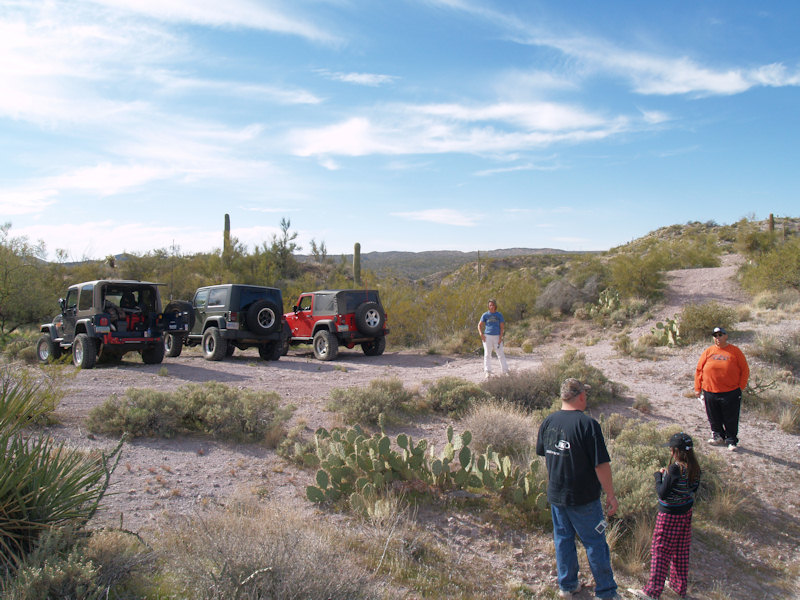 After lunch, checking out the mines: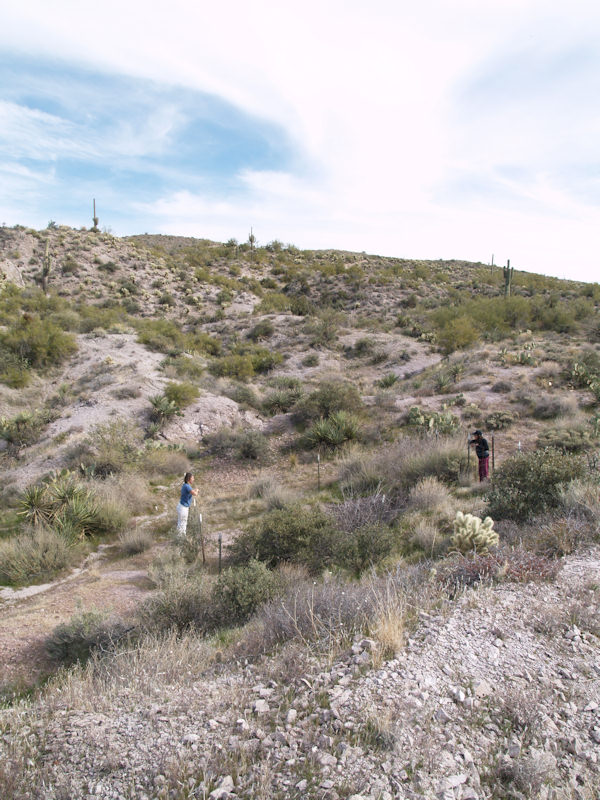 A square hole in the gorund: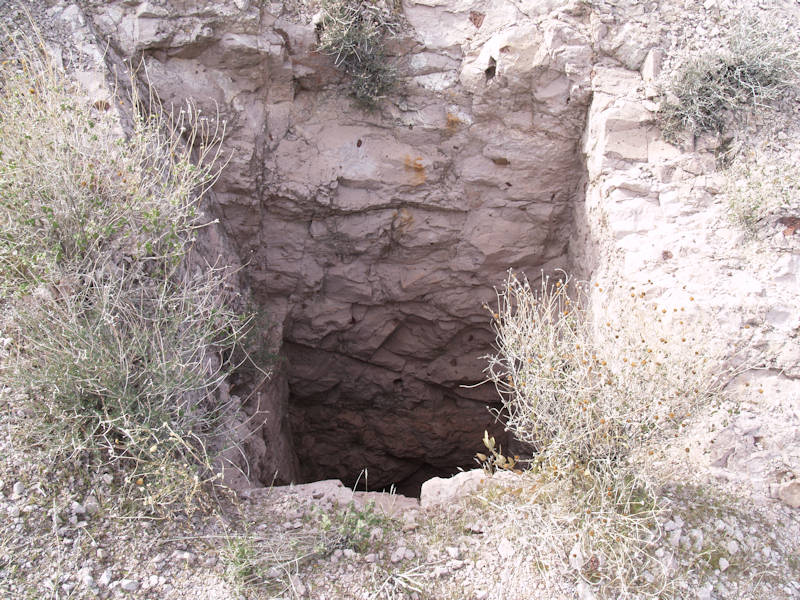 Another one: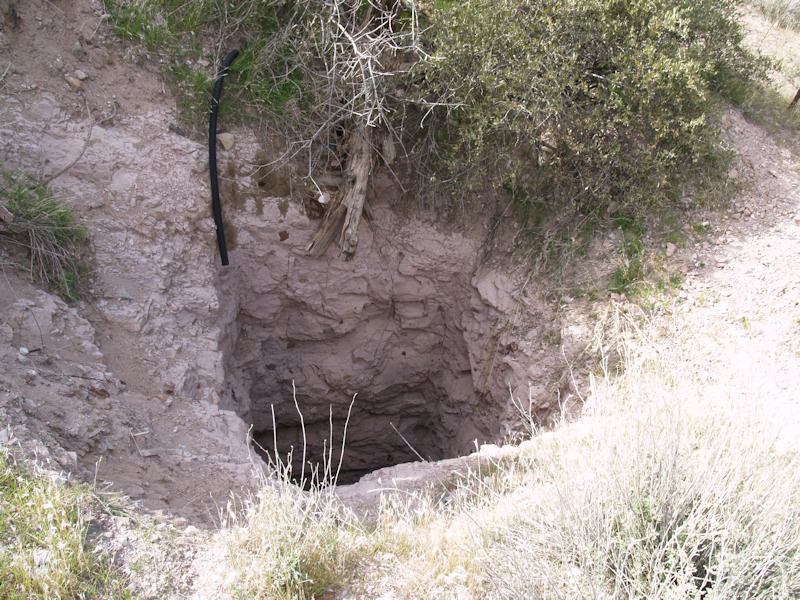 Got in our Jeeps and headed down and stopped a the tank: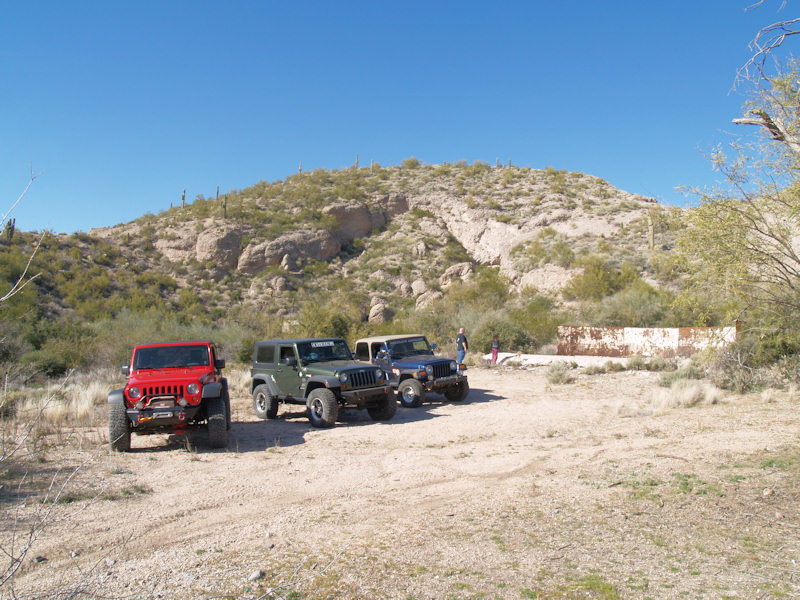 Looked for gold in these, but rumors are the gold we found wasn't gold: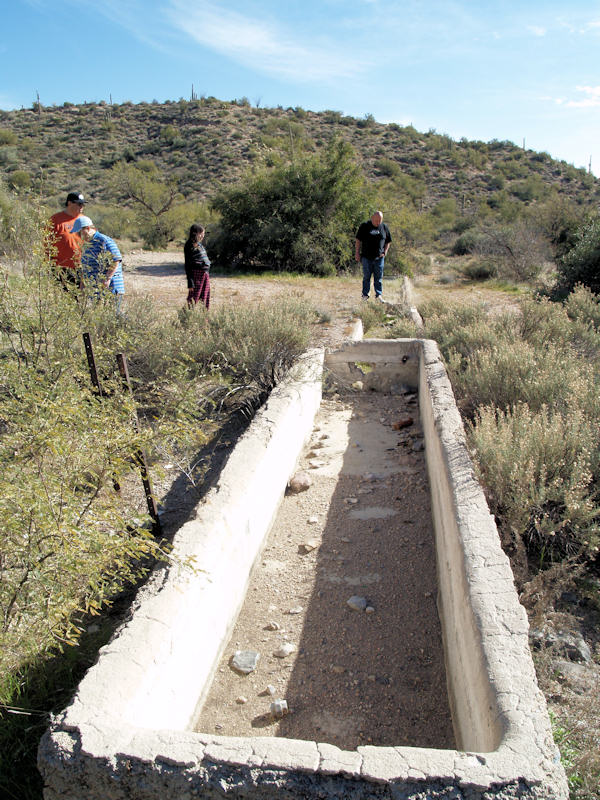 ---
If you have any questions or comments about this page click here to send email.
Last modified: February 04, 2011 01:12:35 AM