The Trail:
The trail runs from Wickenburg, into the mountains that have scenic vistas, mines, and historical points of interest, and finishes out by Lake Pleasant. Most of the trail is on well maintained dirt roads or wide and easy washes, but there are a few less maintained trail sections
Rating:
2.0 - could be worse when wet or if the trails get washed out
Runs:
Date: 10/26/2012
Suspension: TeraFlex 2.5" Spring Lift, BFG 35x12.50x17
Photos:
Near the start of the trail near Wickenburg - well maintained: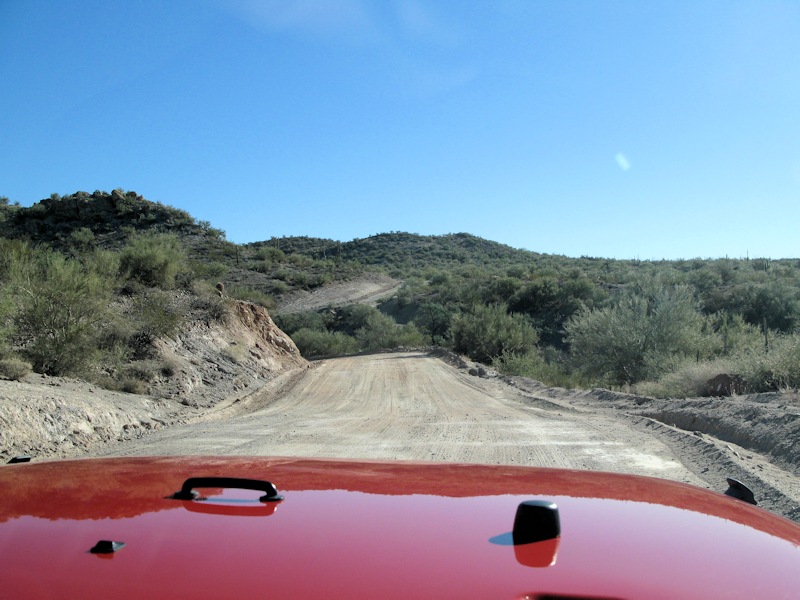 Still heading out: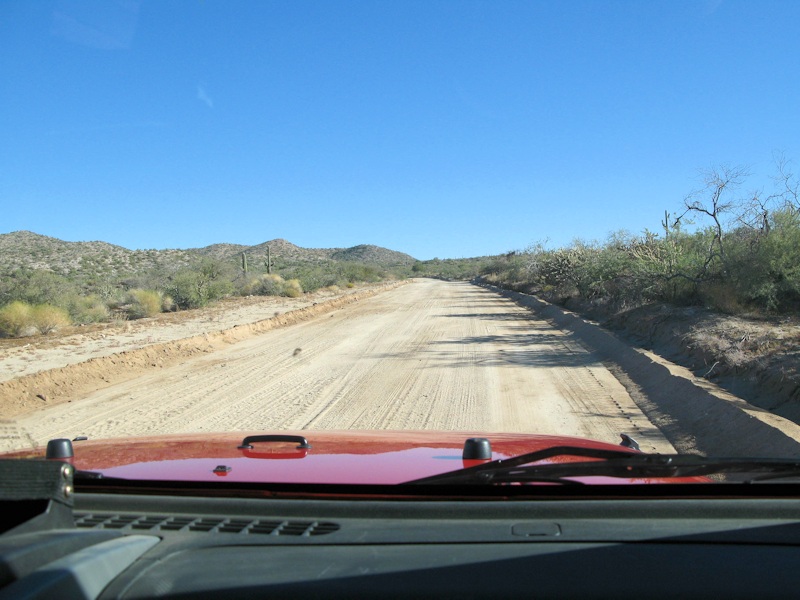 Maybe a little less traveled: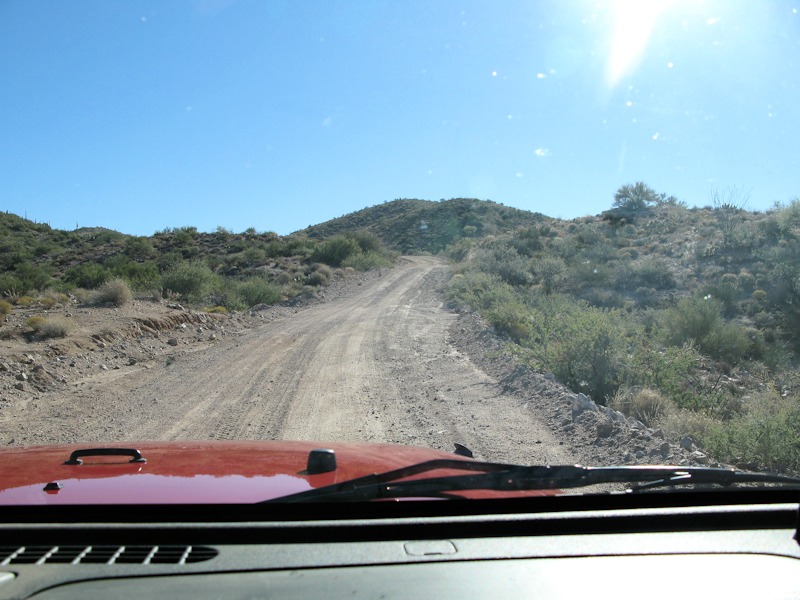 A view of the trail as it heads into the mountains: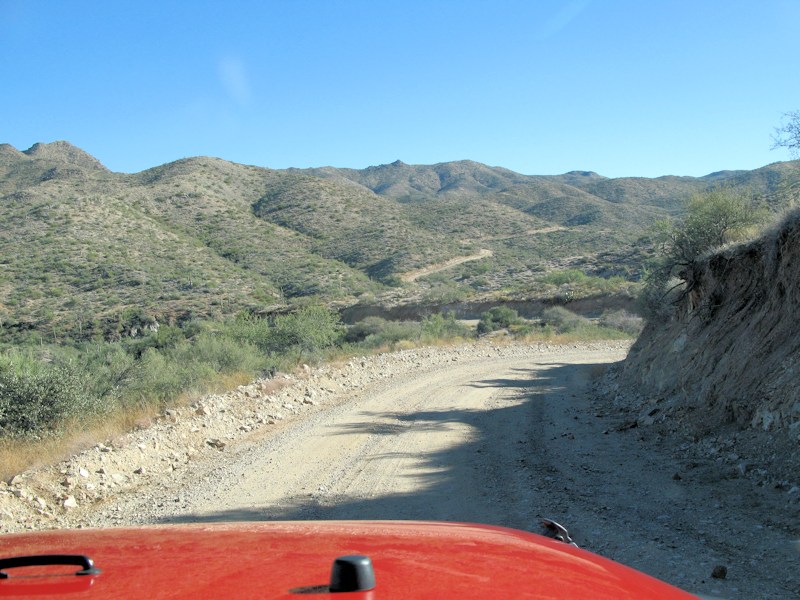 An old wall up on the hill: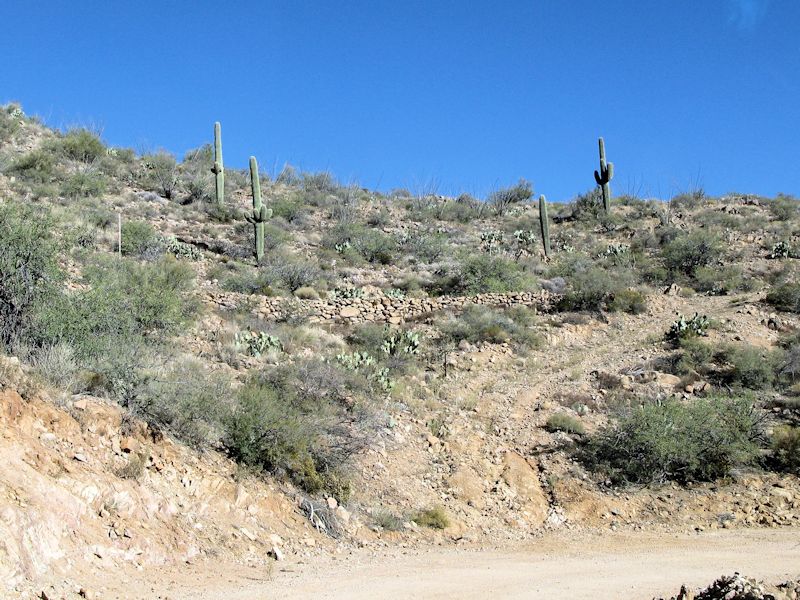 A view looking back: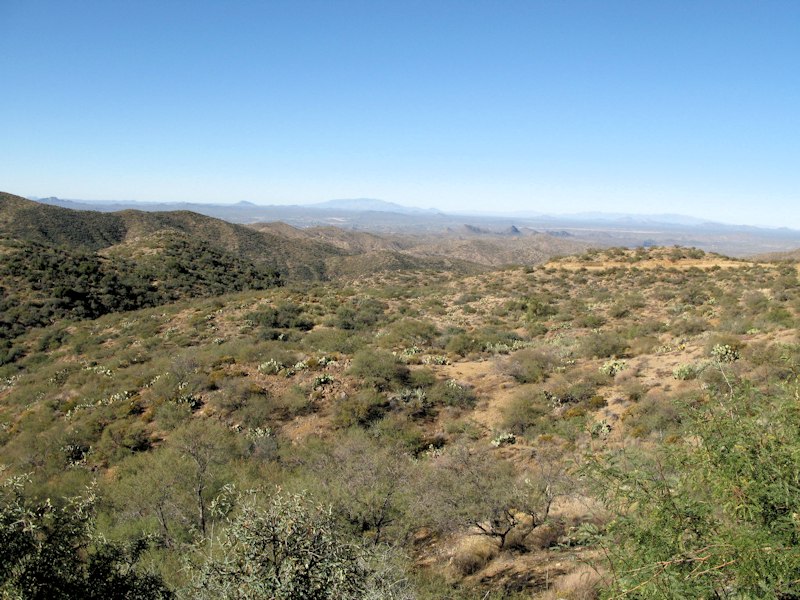 One of the many gates that you need to go throuhg: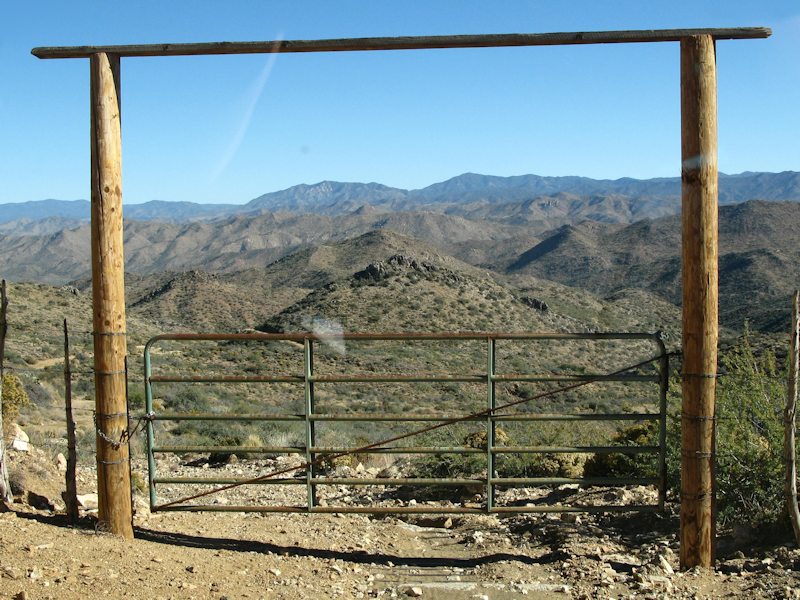 Getting higher and looking back: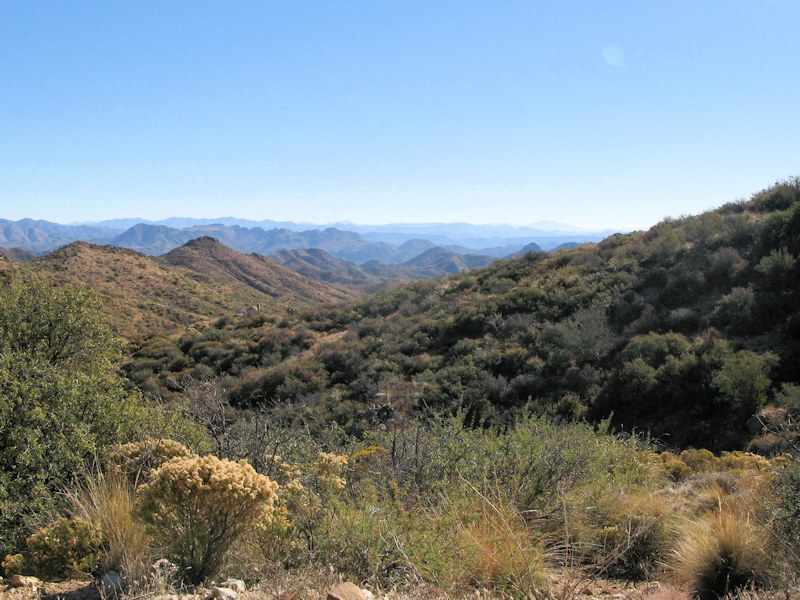 We stumbled on this small unnamed mine: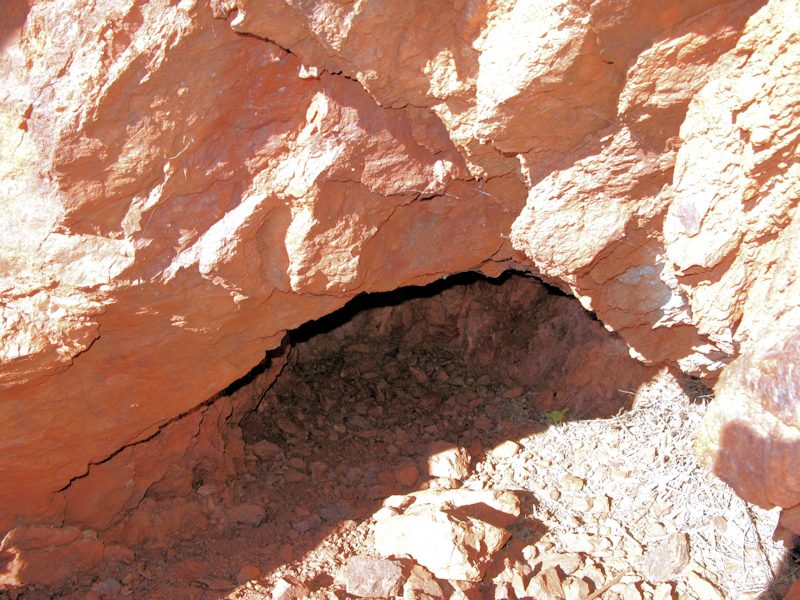 A rock from the area: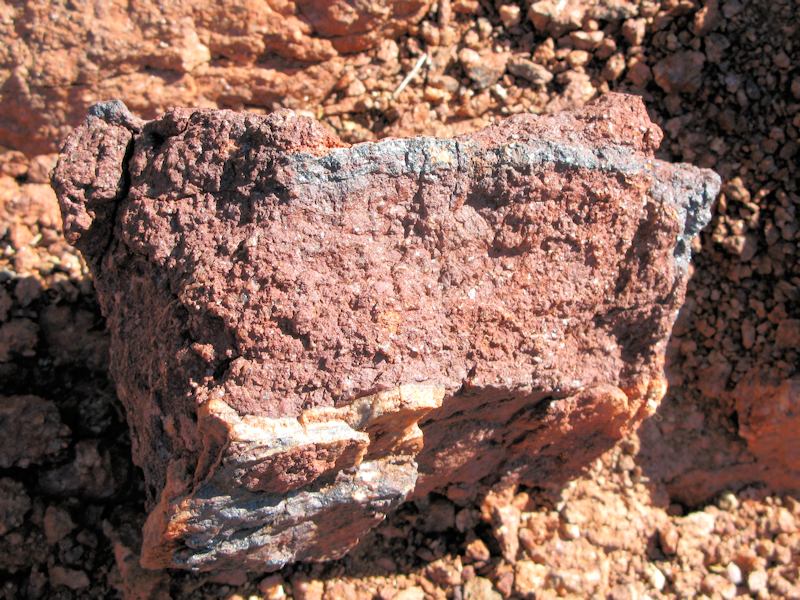 The trail is less maintained in this area: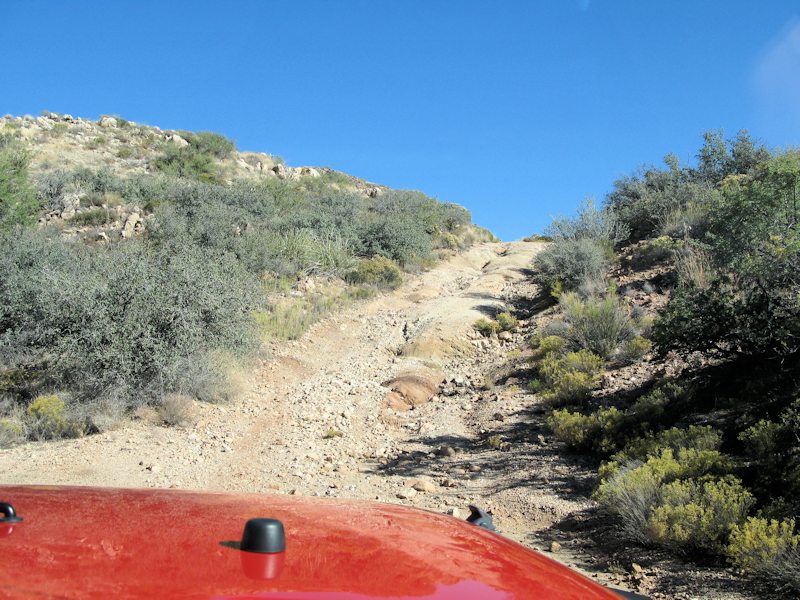 Continuing into the mountains: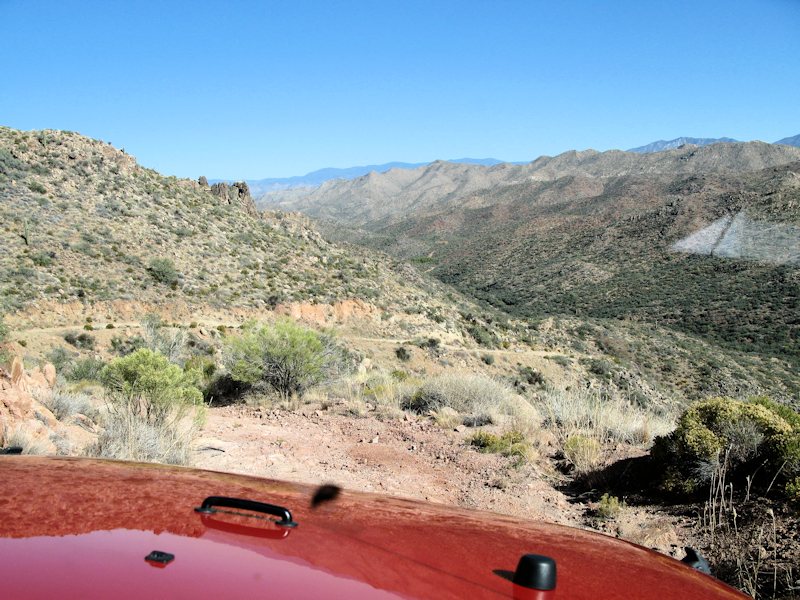 Heading into Iron Spring: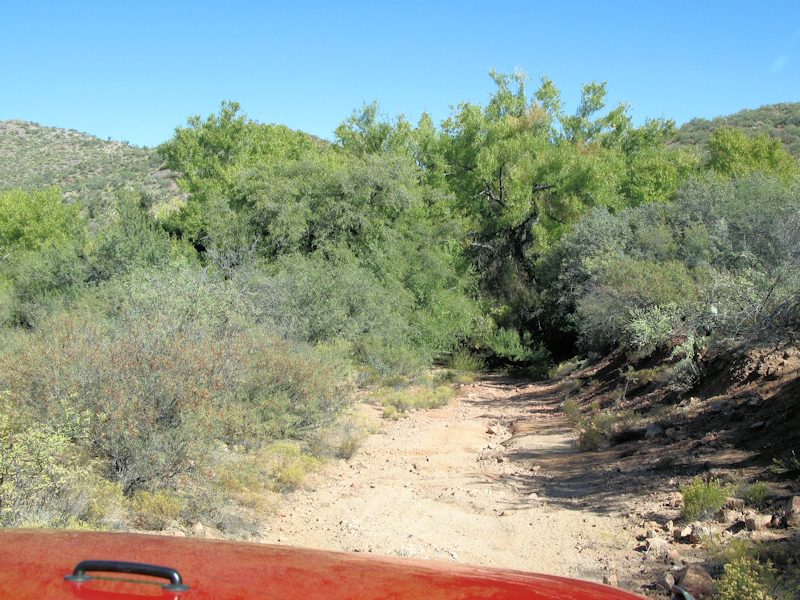 This hill could be challenging in the rain or if the erosion gets worse: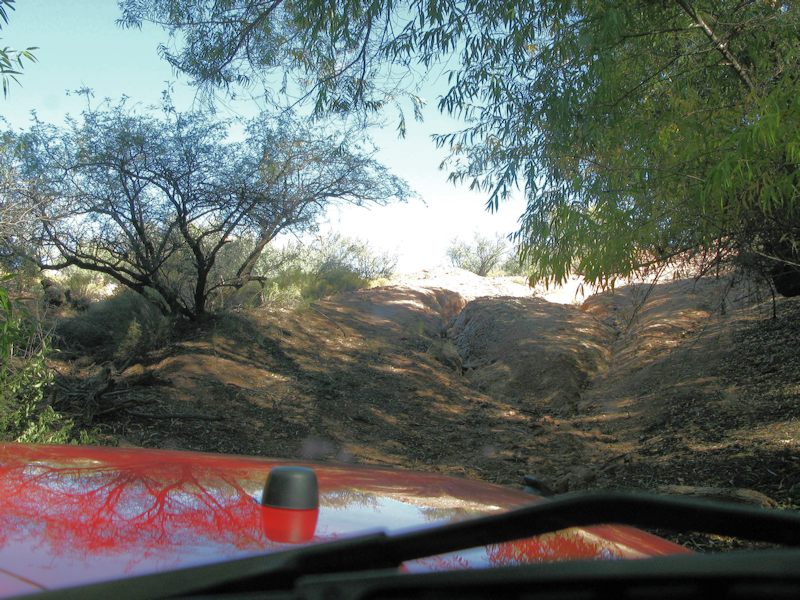 More scenery: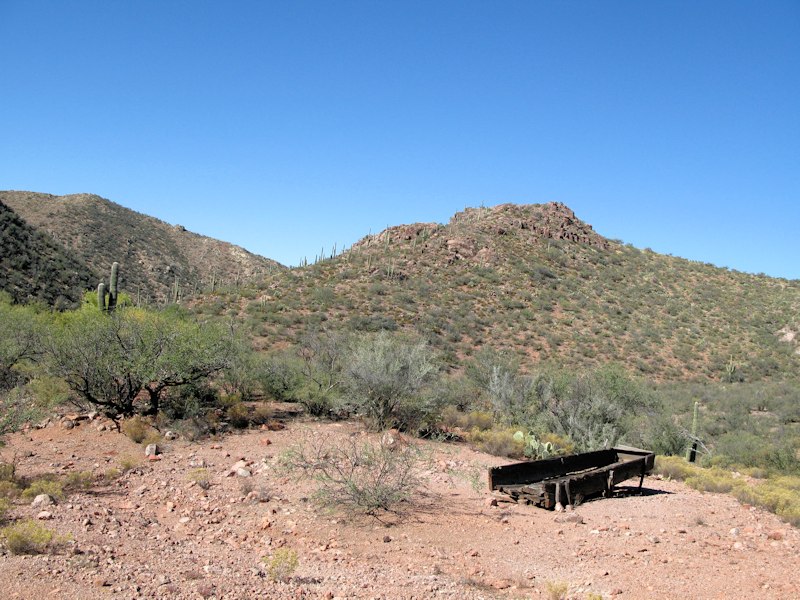 Still heading into the mountains: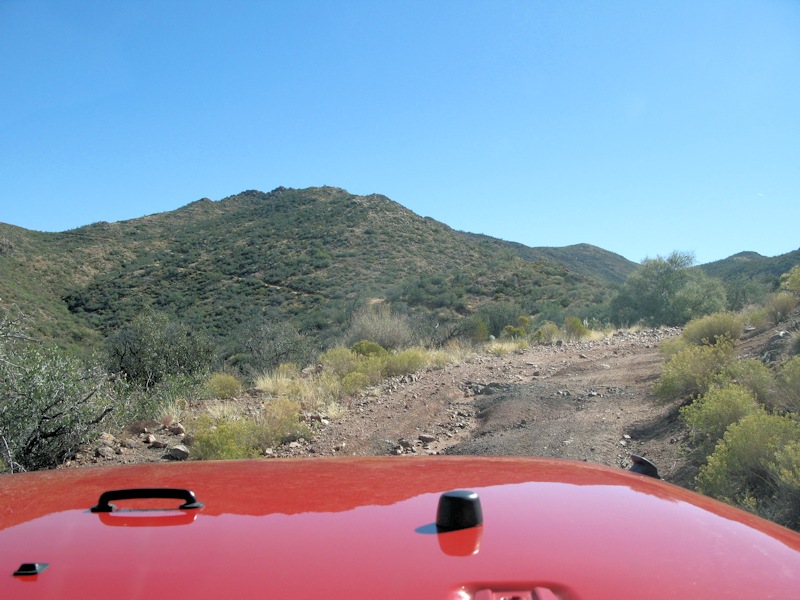 More scenery: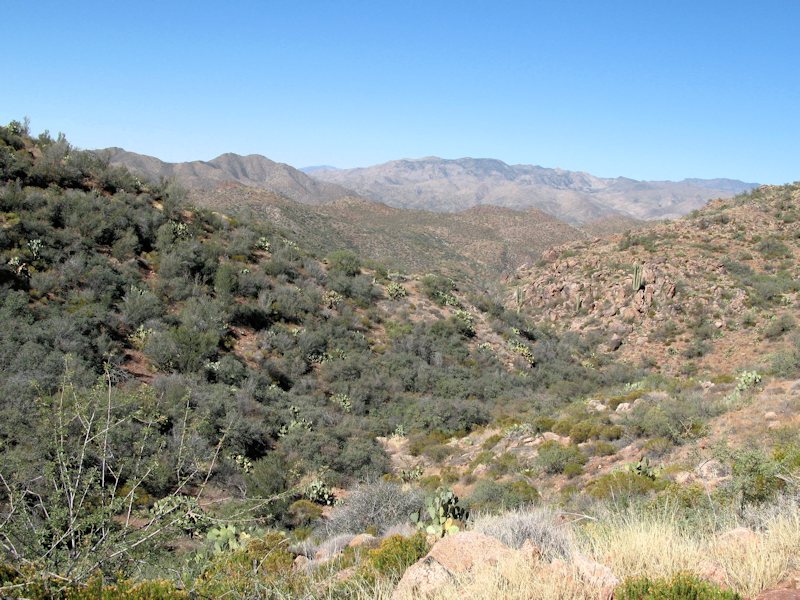 An interesting formation: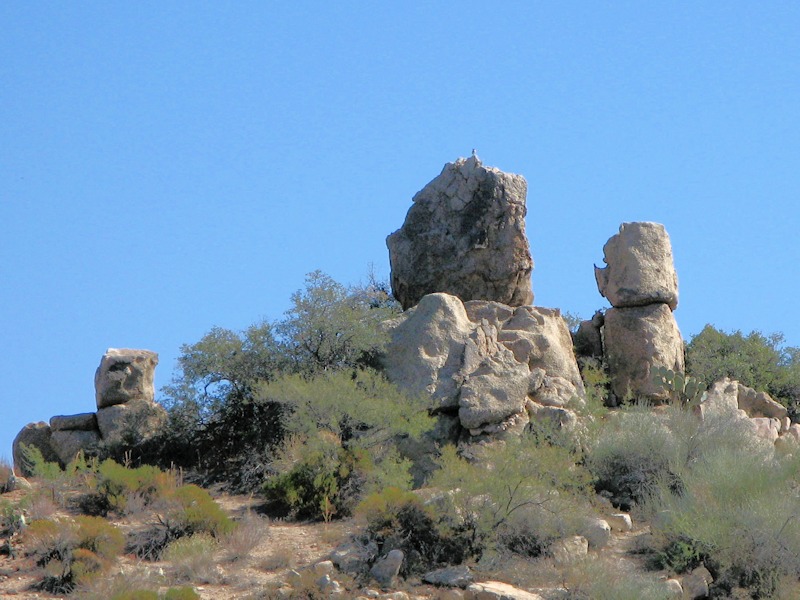 Less maintained in this area: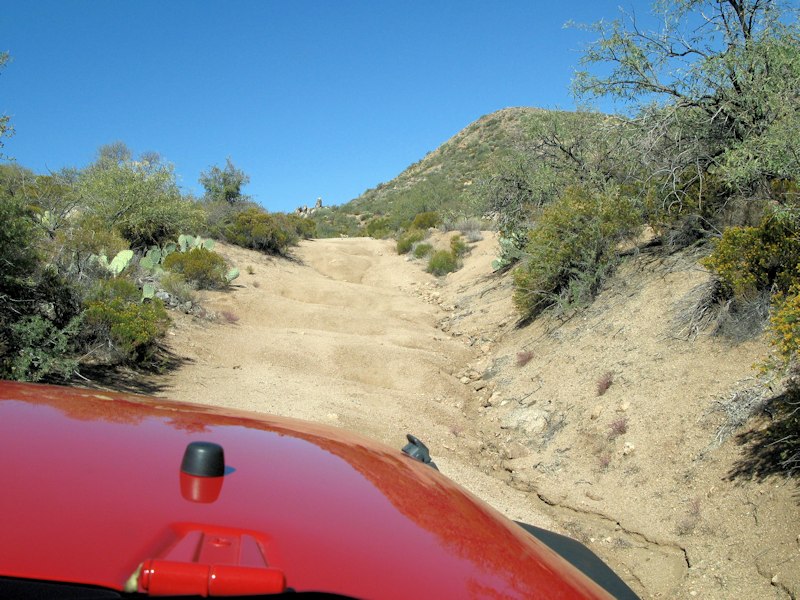 We stopped at Crown Point Mine: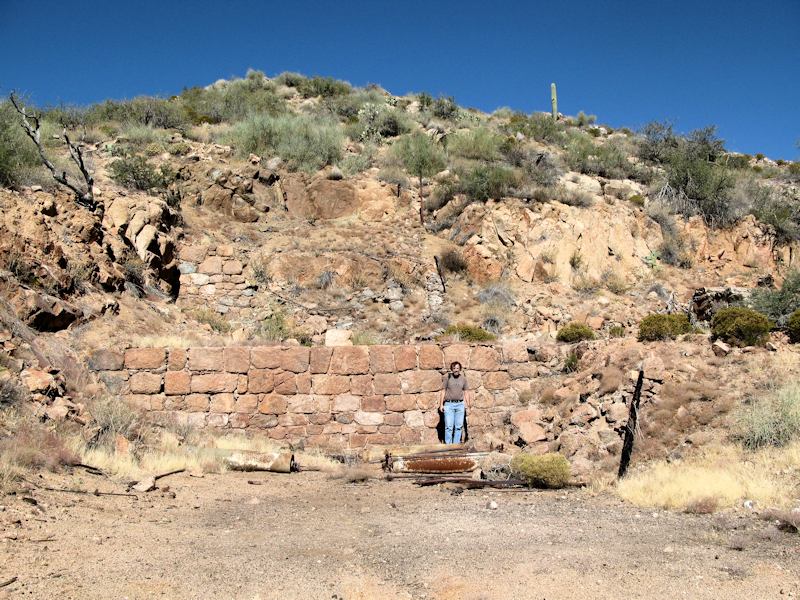 The ruins of a building that appears to have had three pits for heating: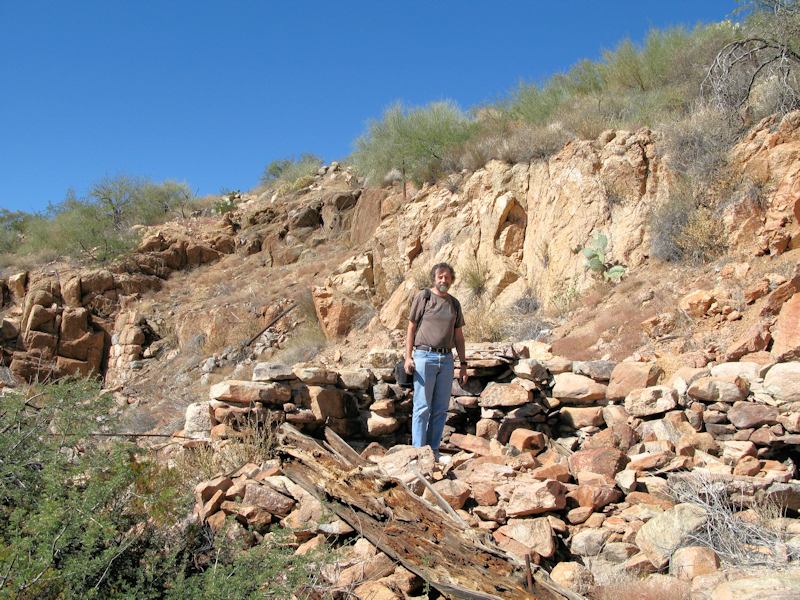 Up at the top of the shaft - lots of old timber and piping: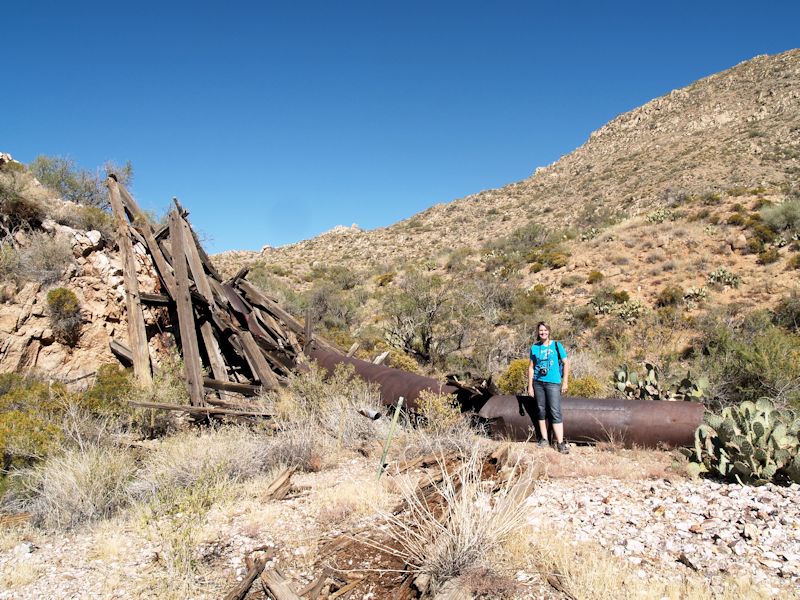 A view from the other side: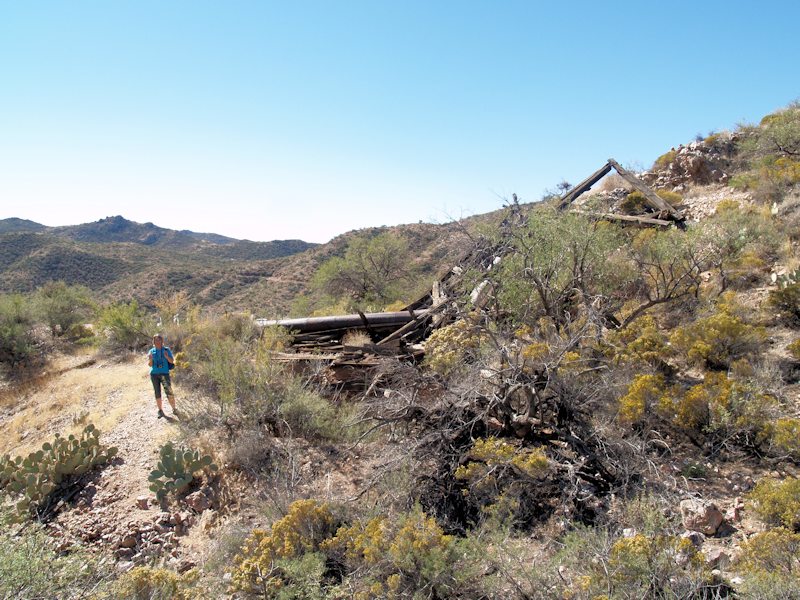 From the top looking back toward the trail. Can you spot where we parked the Jeep down there?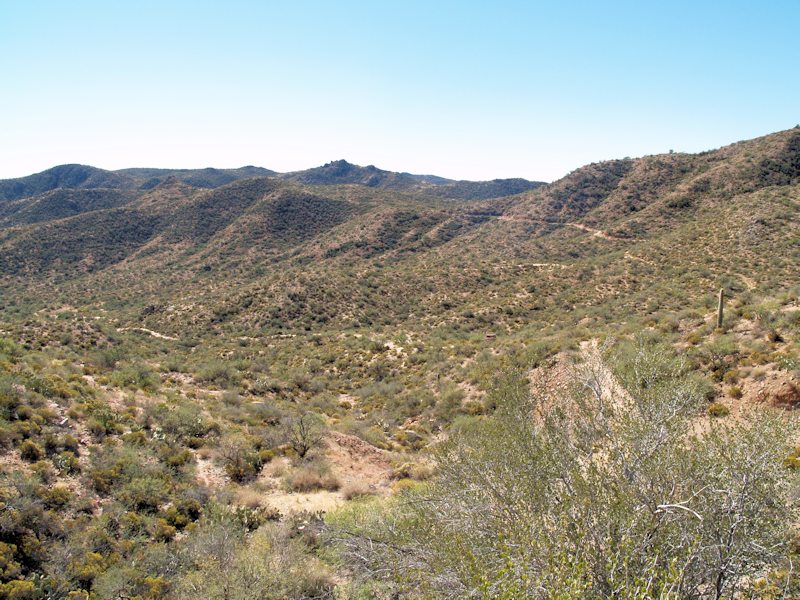 At the site of Isaac Bradshaw's grave: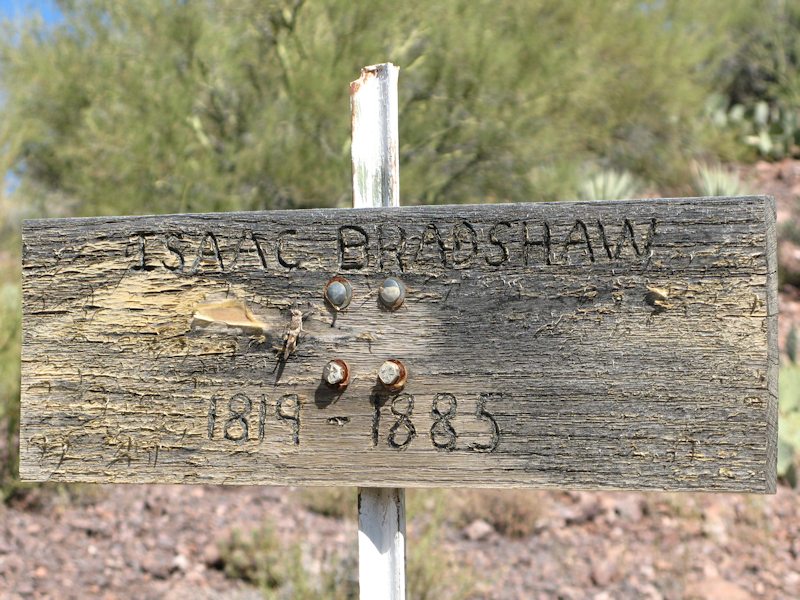 It's very well maintained for being out in the middle of nowhere: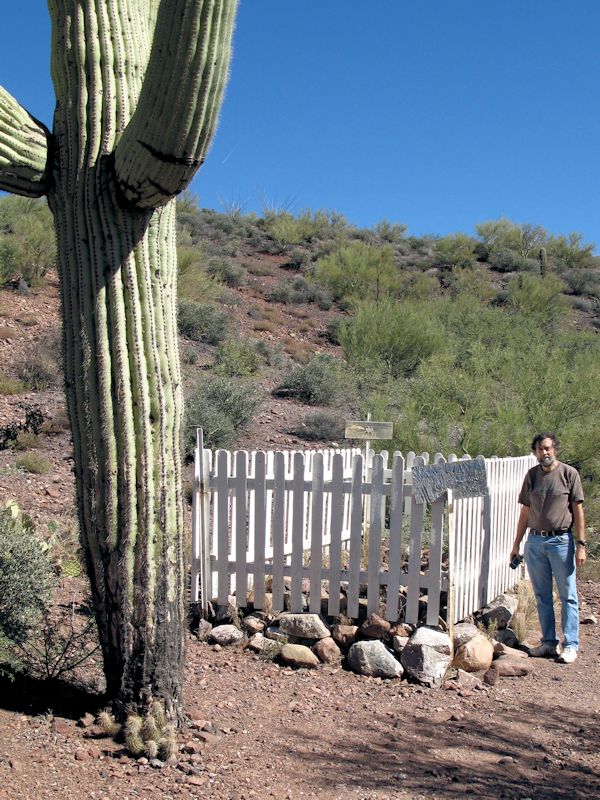 The headstone: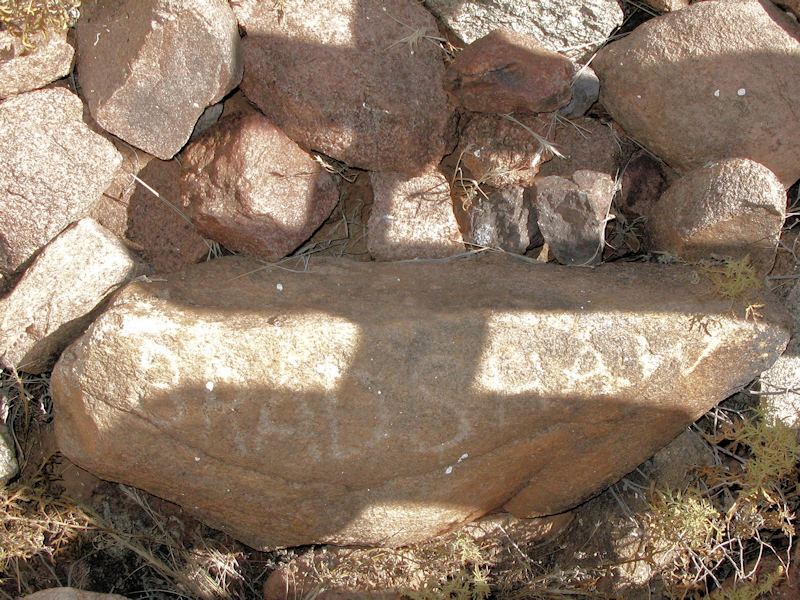 Continuing on: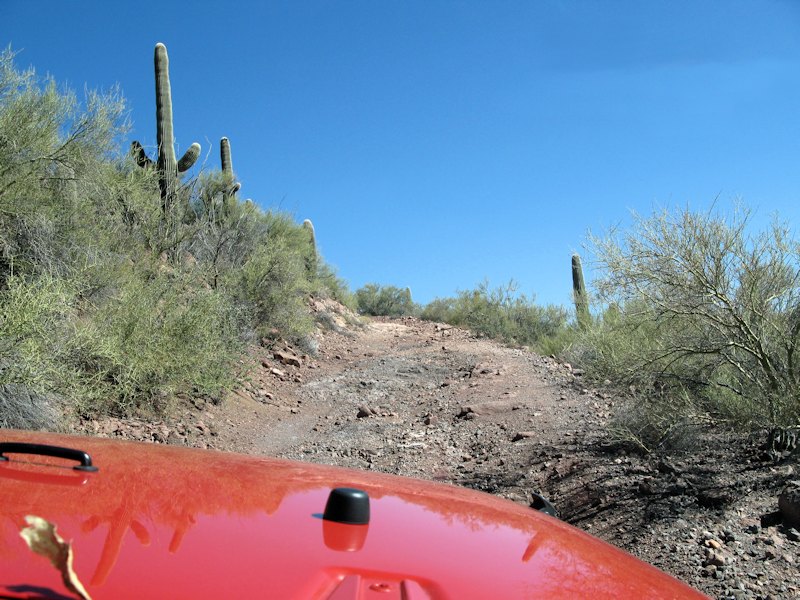 About to head up another hill: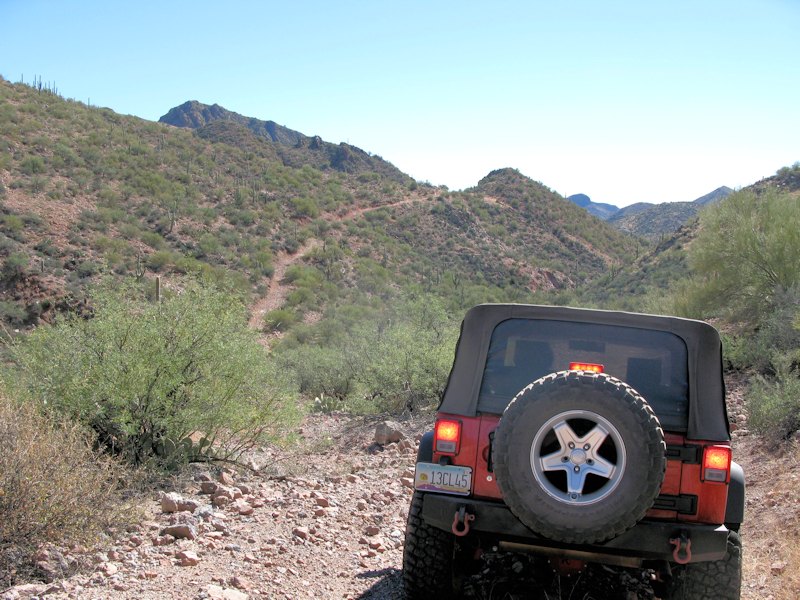 We found this cave along the way: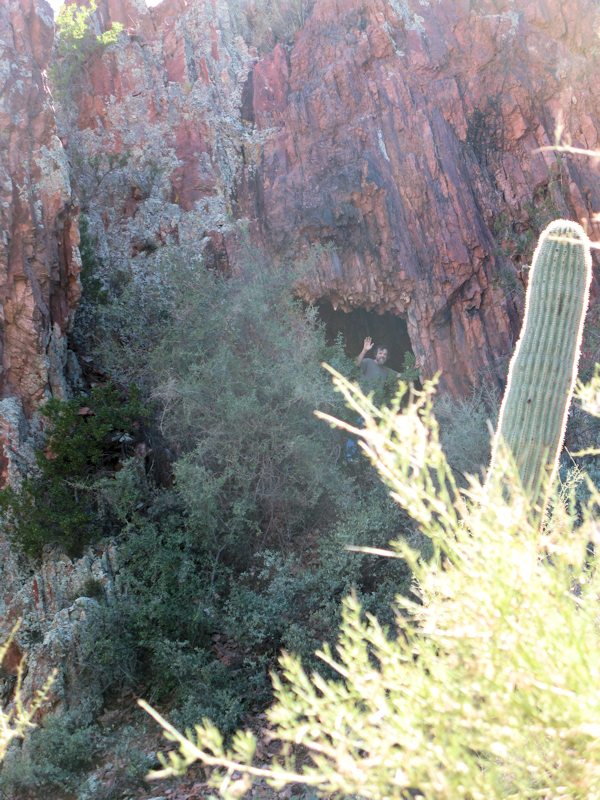 Some scenery near the UFO Mine (we didn't get any picture of the UFO Mine):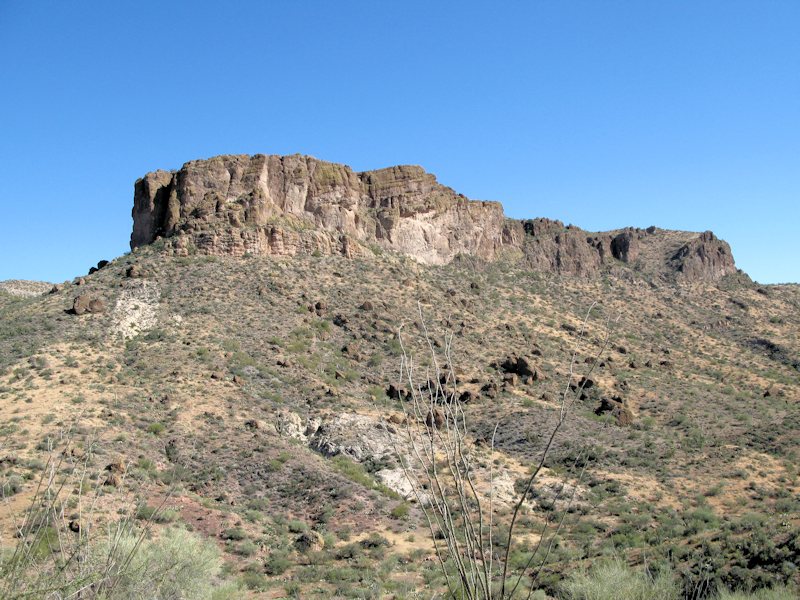 The grave site of Annie May White: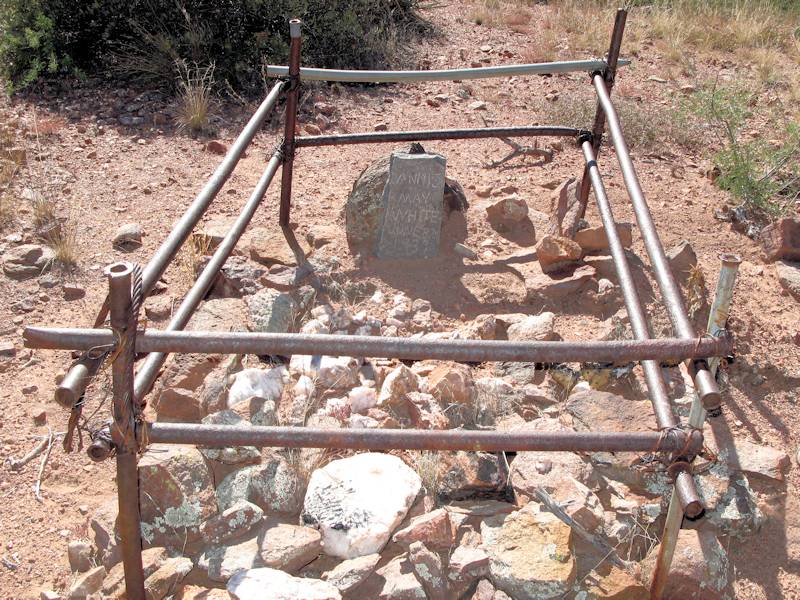 An operational windmill near the old town of Copperopolis: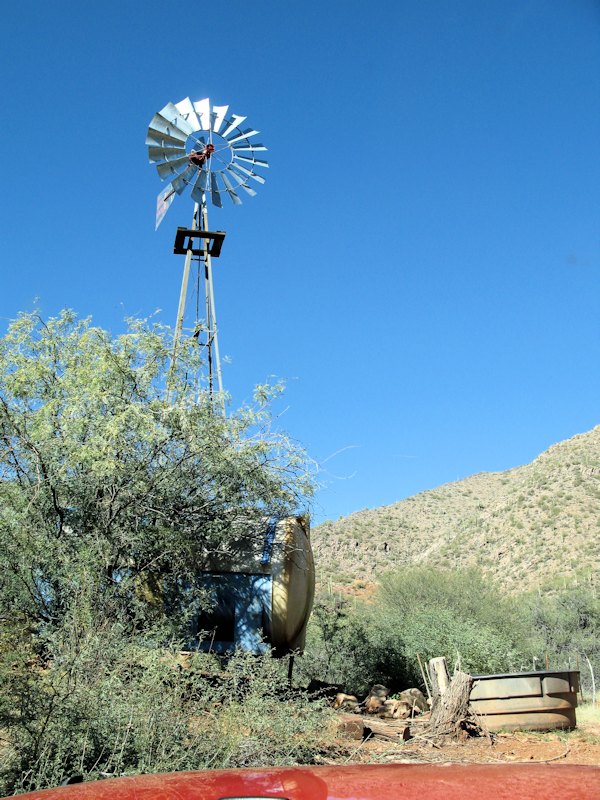 Some ruins of Copperopolis: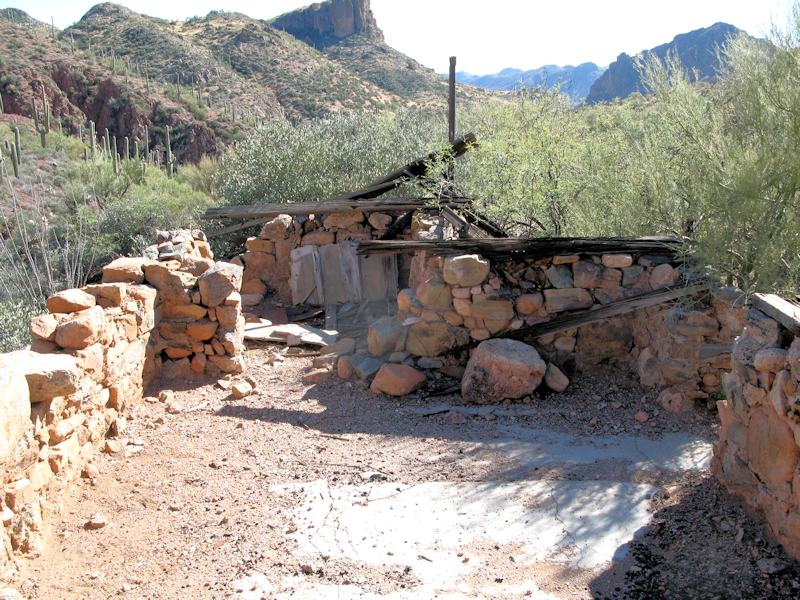 Parked on top of the Copperopolis Mine: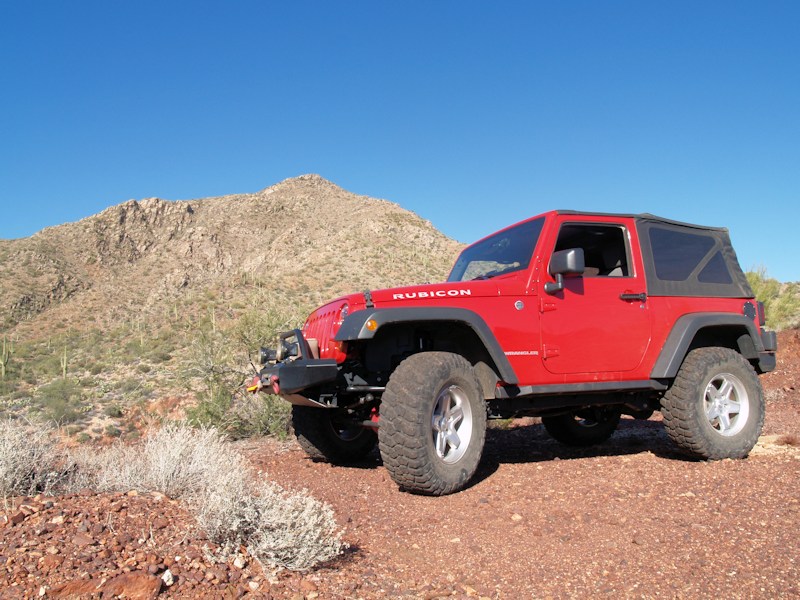 Looking back toward the windmill and ruins. The mine shaft is in the foreground: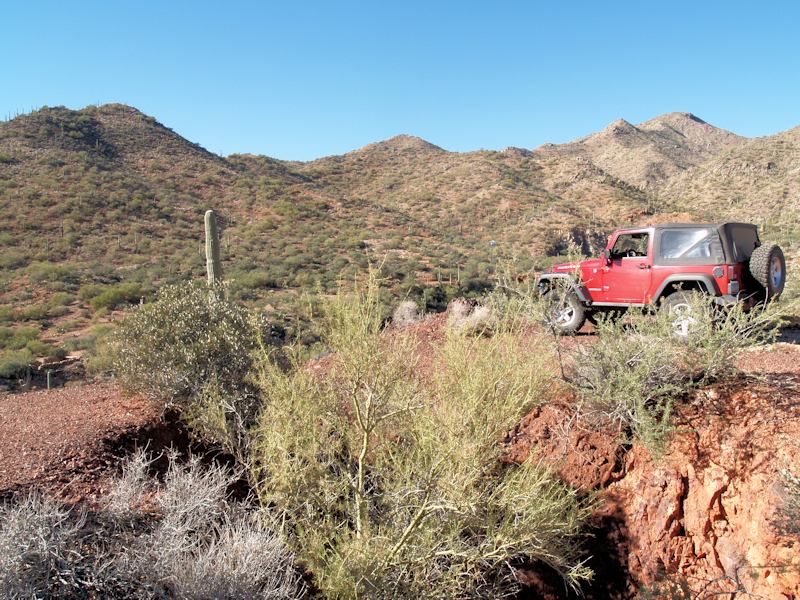 Inside of the mine at the bottom of the shaft: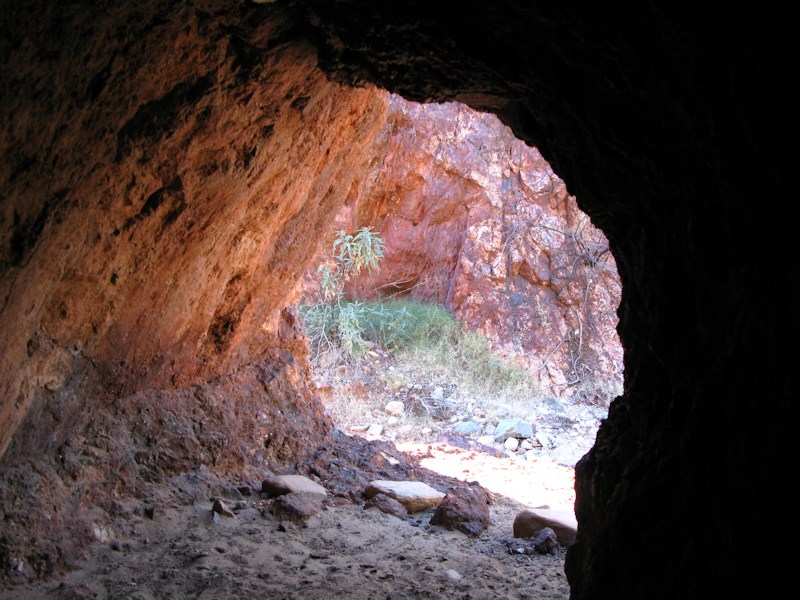 This was a short shaft, the other one was longer and we saw evidence of bats living in the area: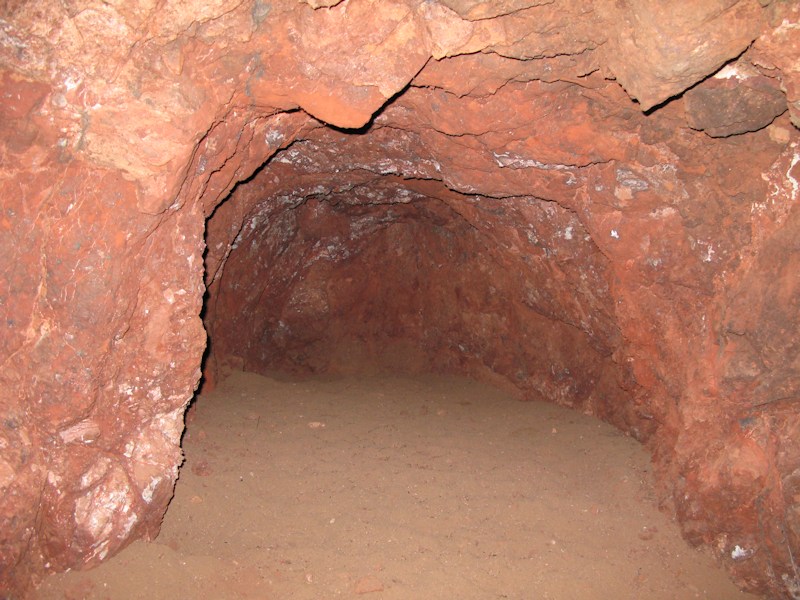 Back on the trail and down into the main wash: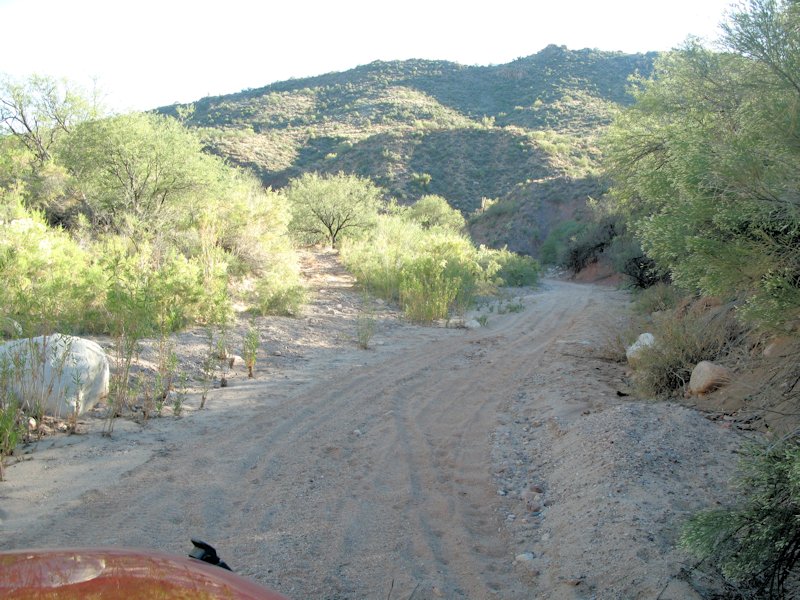 Some scenery along the wash: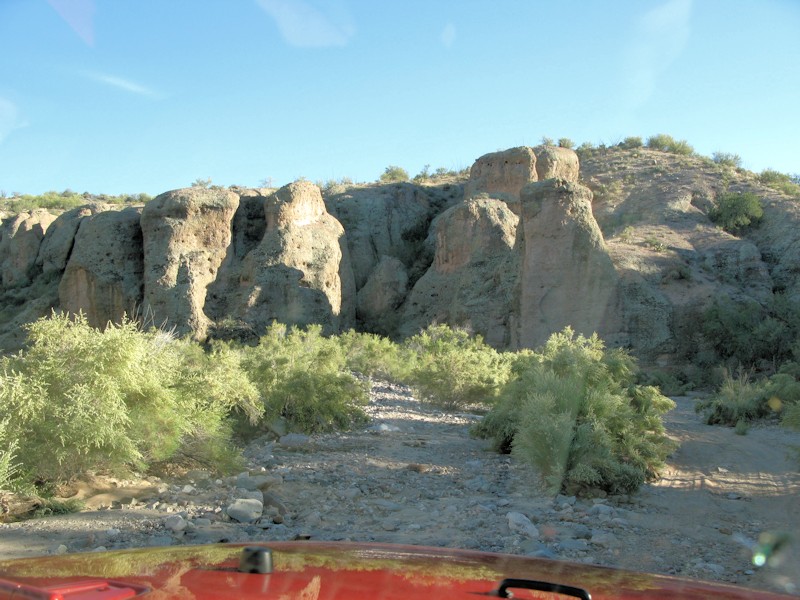 Cactus growing in pockets in the walls: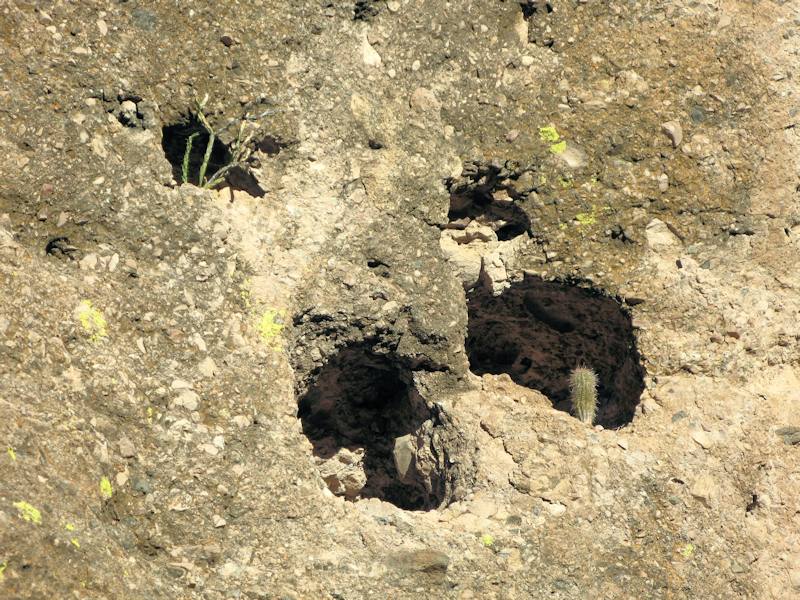 An interesting rock foundation along the wash: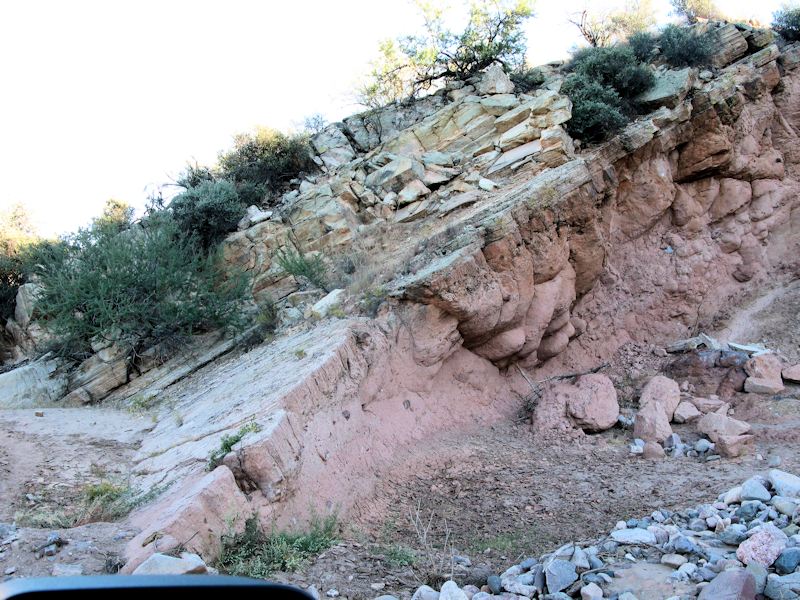 Minerals that were found at the UFO and Copperopolis Mines: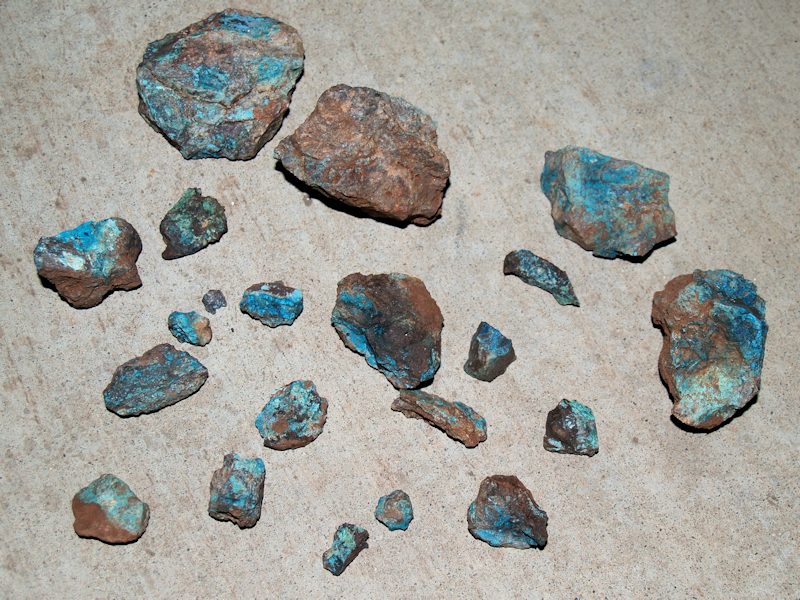 ---
If you have any questions or comments about this page click here to send email.
Last modified: October 31, 2012 11:09:13 PM