The Trail:
This trail runs to the old Tip Tip Mine where there are foundations from the town buildings.
Rating:
2.0 - 3.0 Depending on the trail condition and which trails are driven.
Runs:
Date: 12/30/2011
Suspension: TeraFlex 2.5" Spring Lift, BFG 35x12.50x17
Photos:
Our small group airing down at Table Mesa: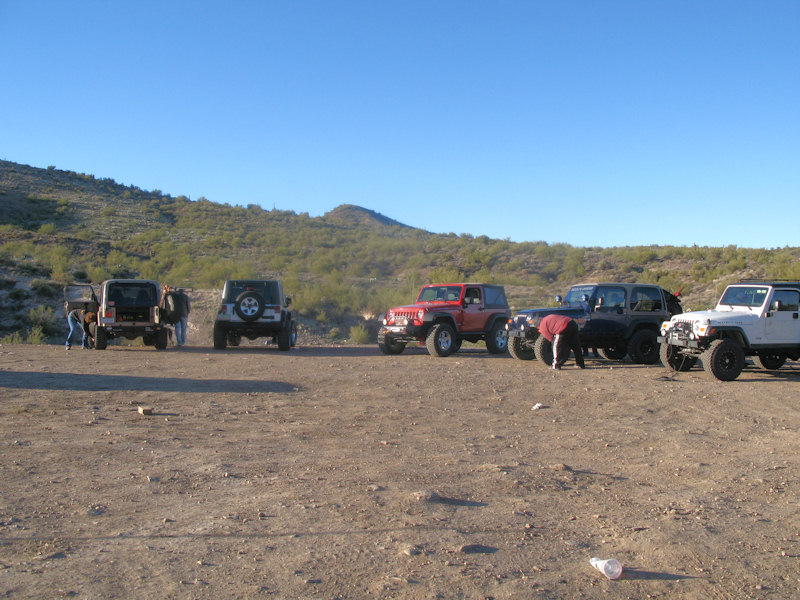 Near the beginning of the trail you have to cross the Agua Fria which at times is impassable, but not today: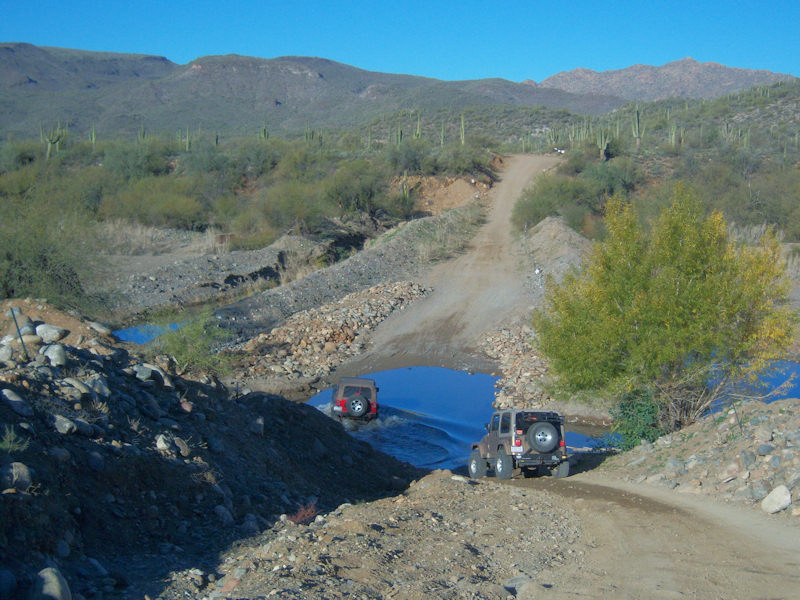 Near the beginning the trail is a well graded fire road: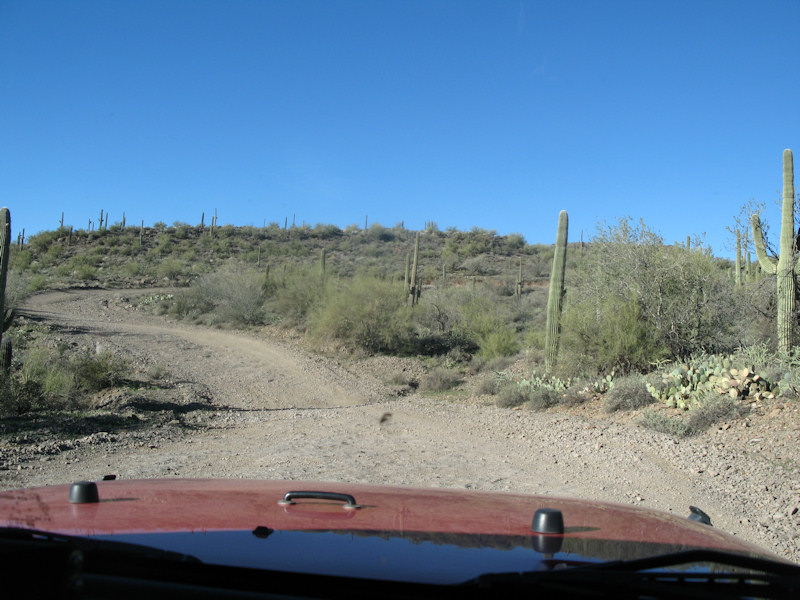 Some spots have a pretty good grade: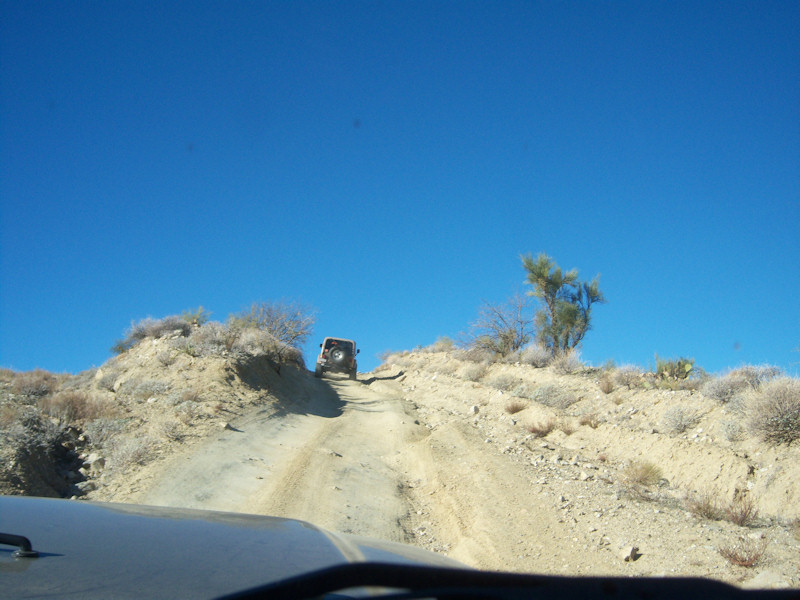 More smooth traveling: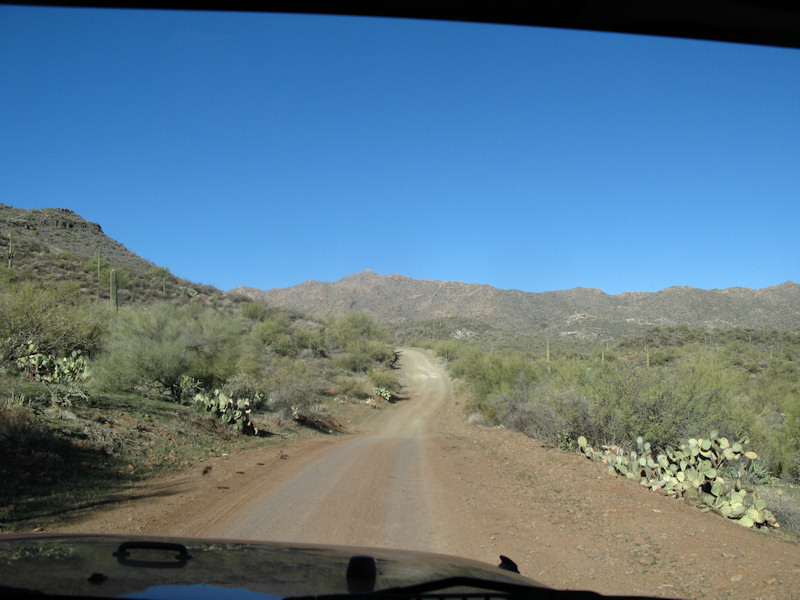 Some scenery along the way: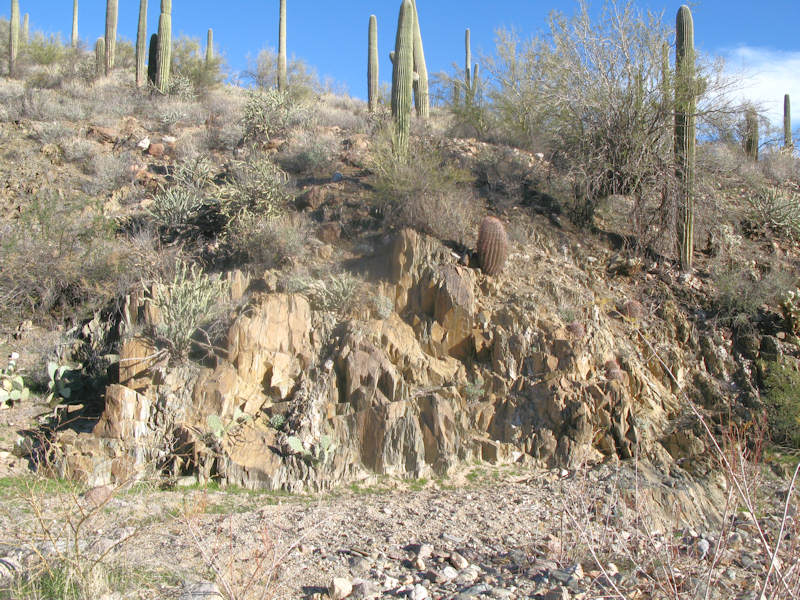 Getting a little rougher: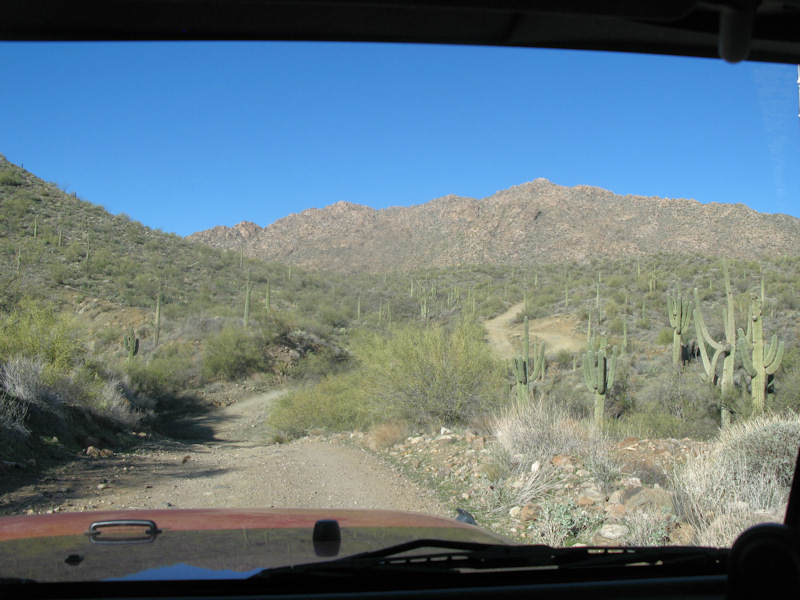 There are cows all along the route: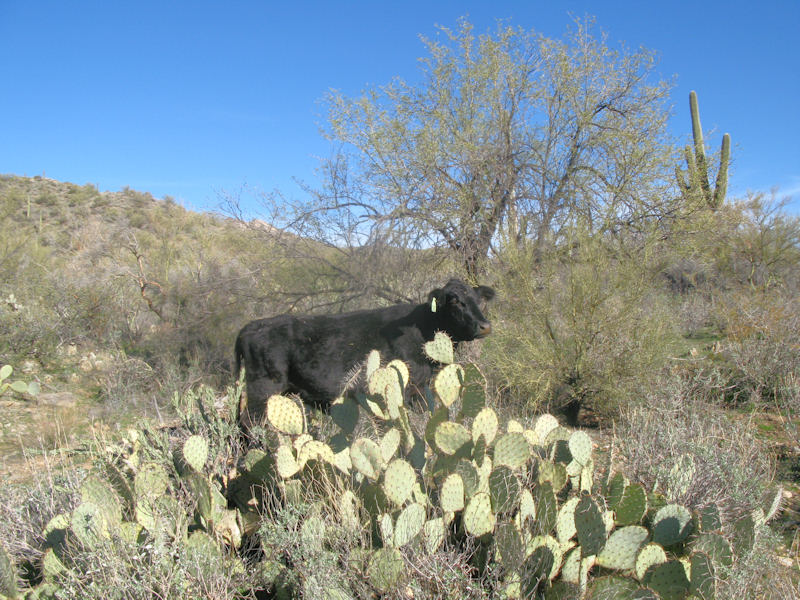 Stopped for some pictures - we've gained some elevation: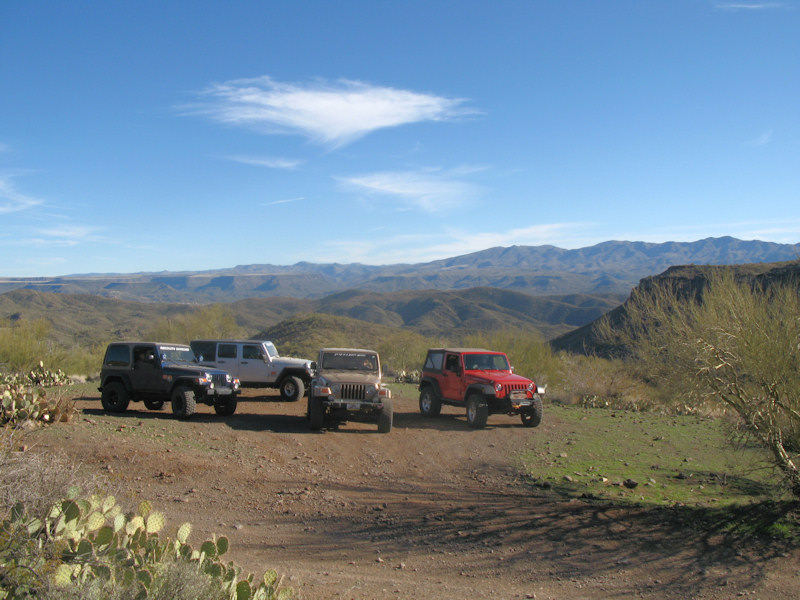 It's pretty green this time of year: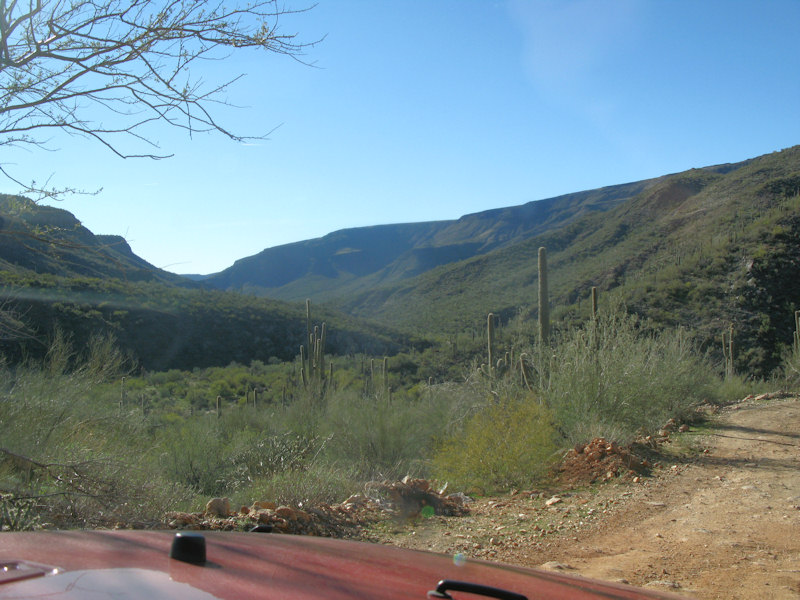 Going through a wash: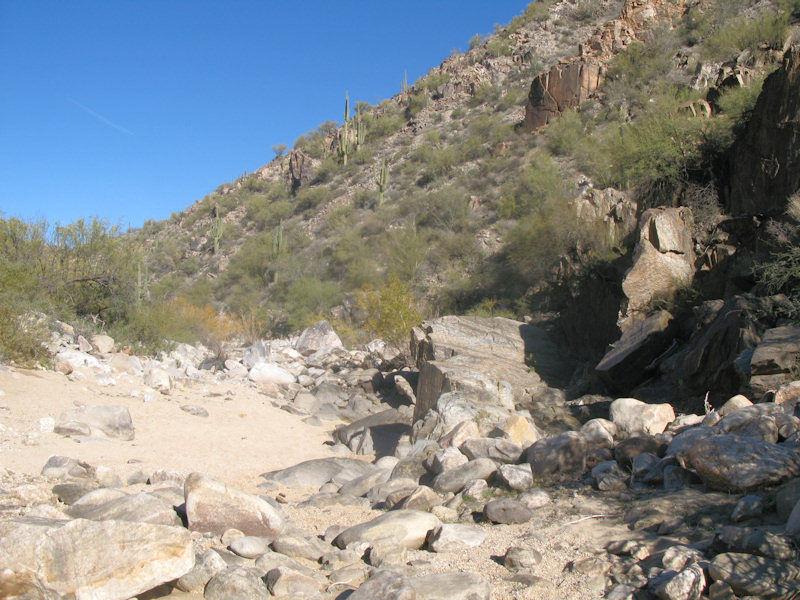 Still moving along: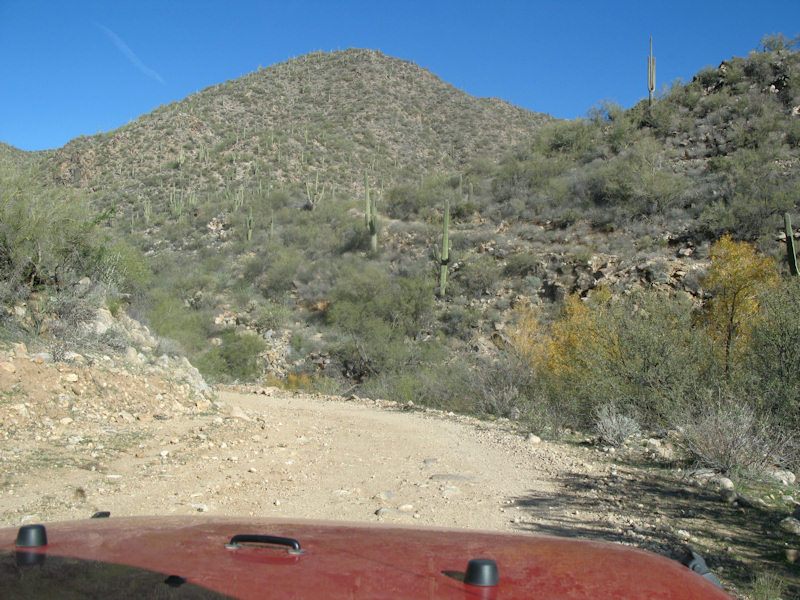 A little off-camber: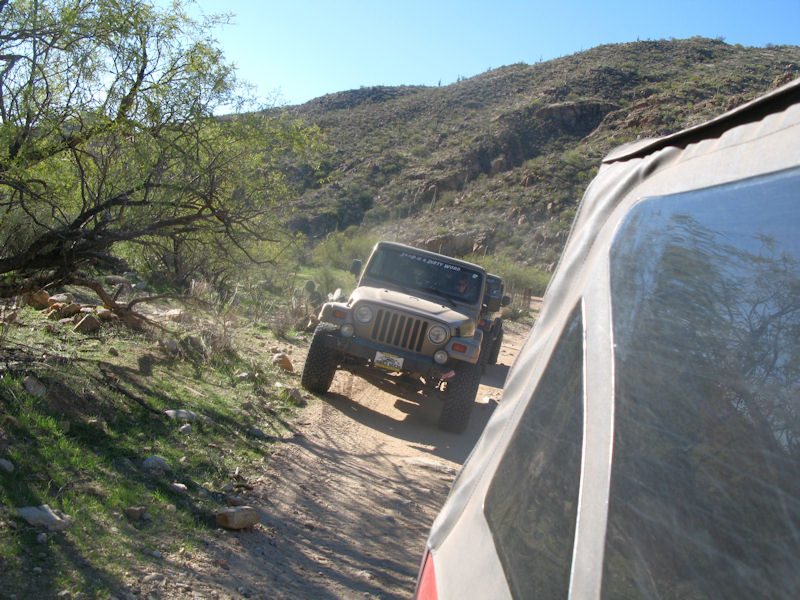 A little rougher in this wash: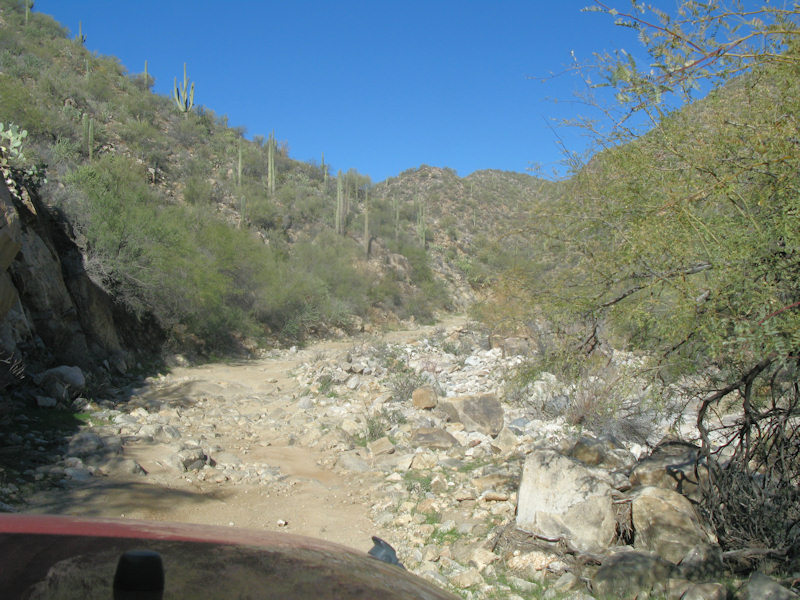 A small obstacle: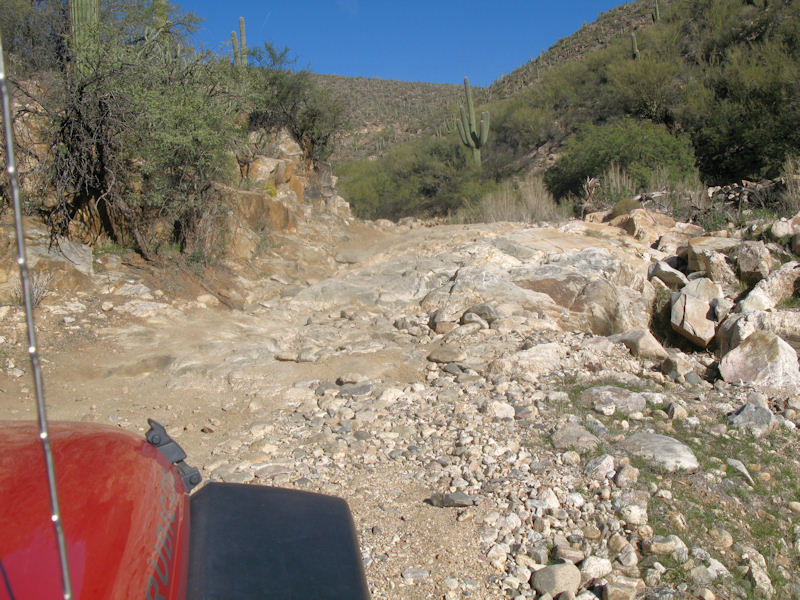 Up on a trail that is a bit more challenging: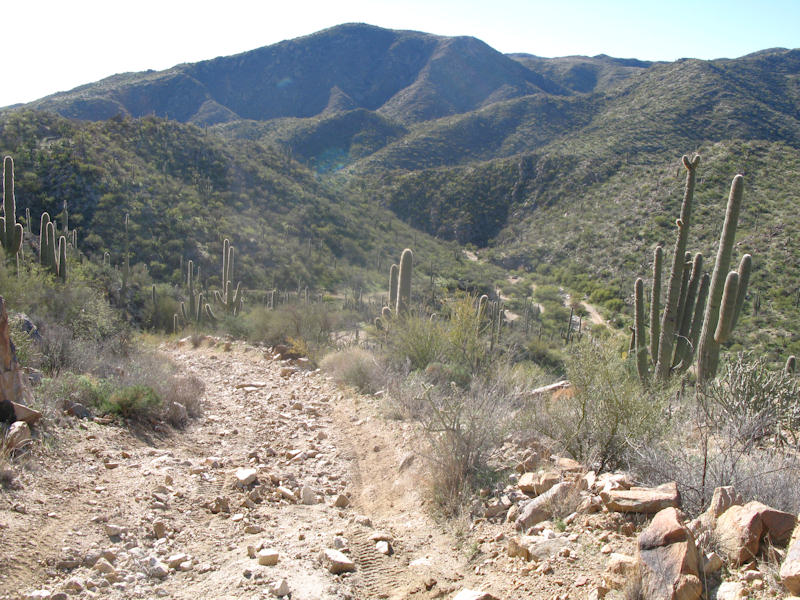 Start of the rougher part: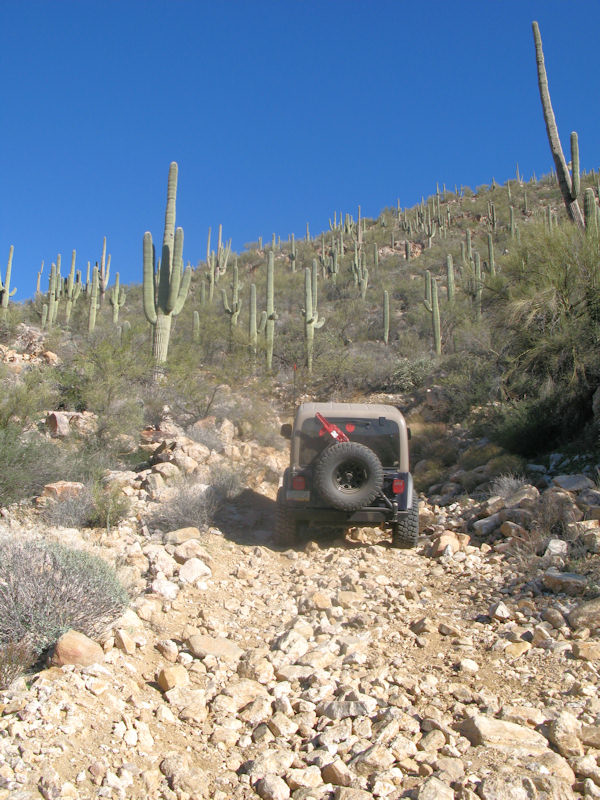 It's pretty steep and slippery on this part: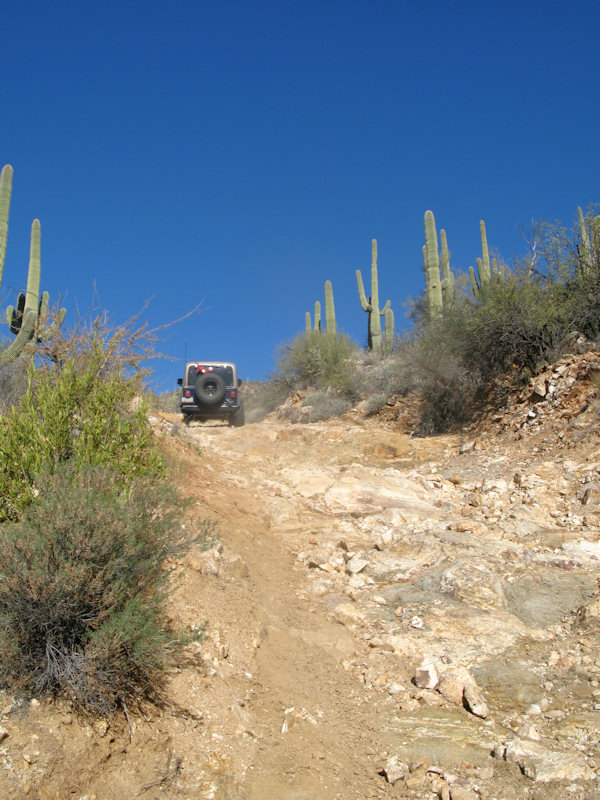 Coming down...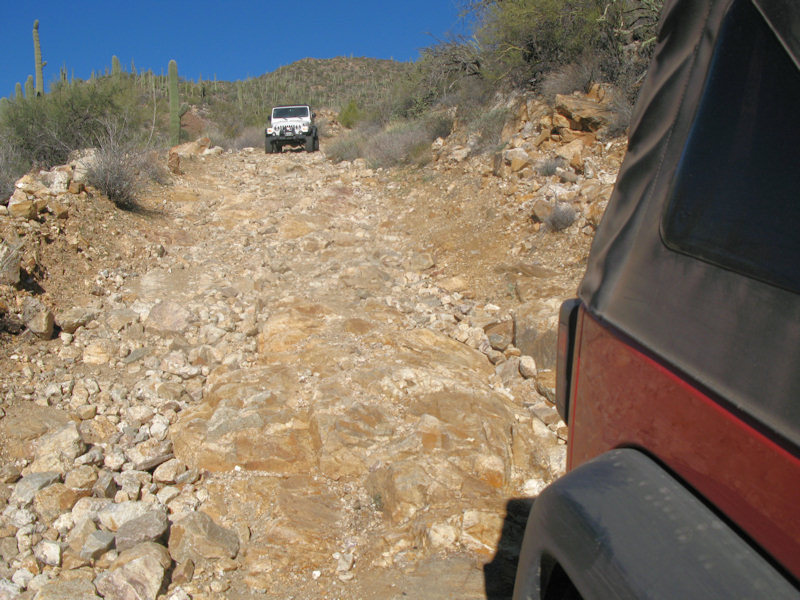 ...pretty steep: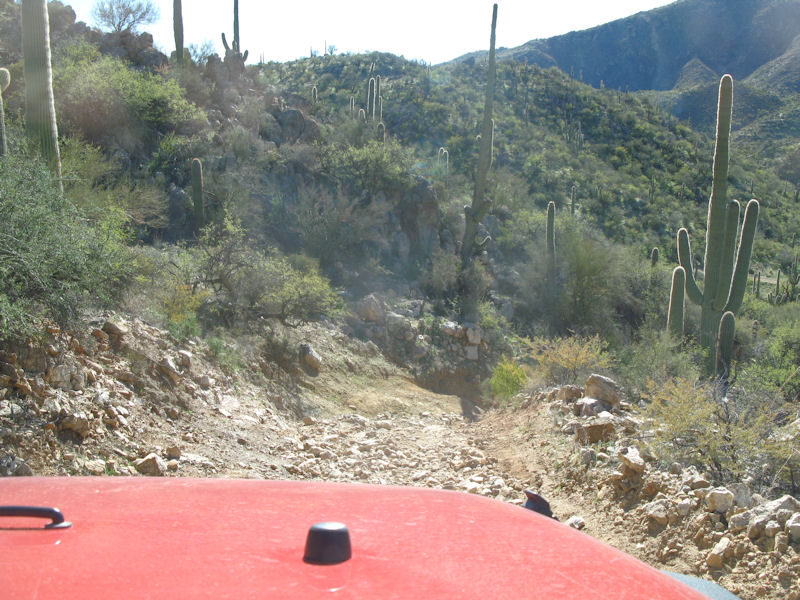 A ramp for an ore car down into the mine...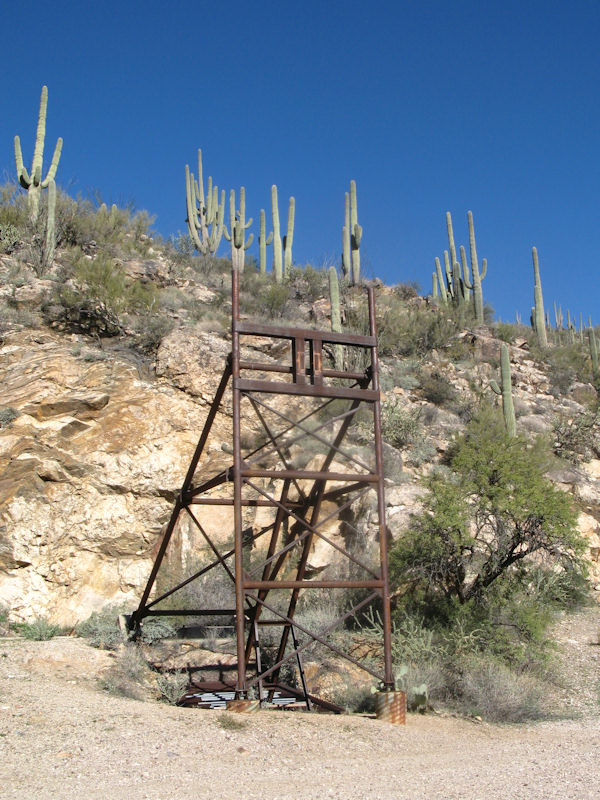 ...way down: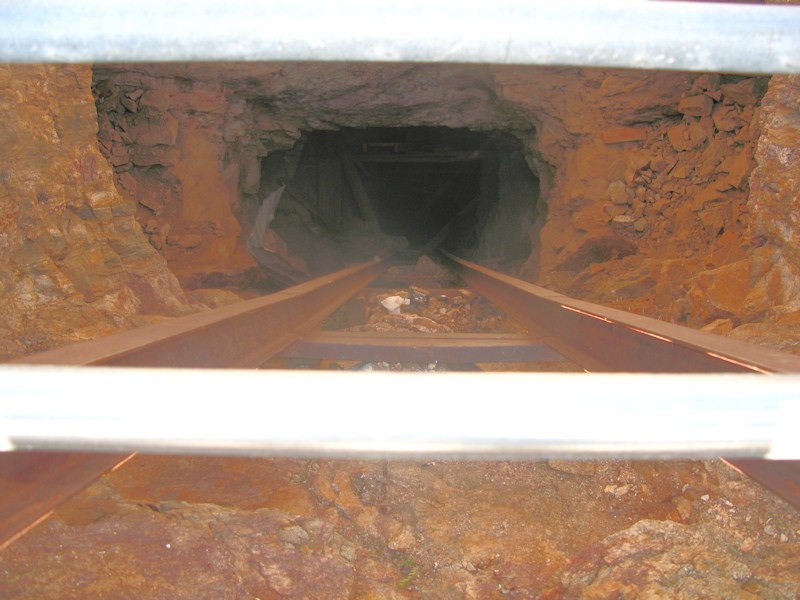 Checking out some more old rusty equipment: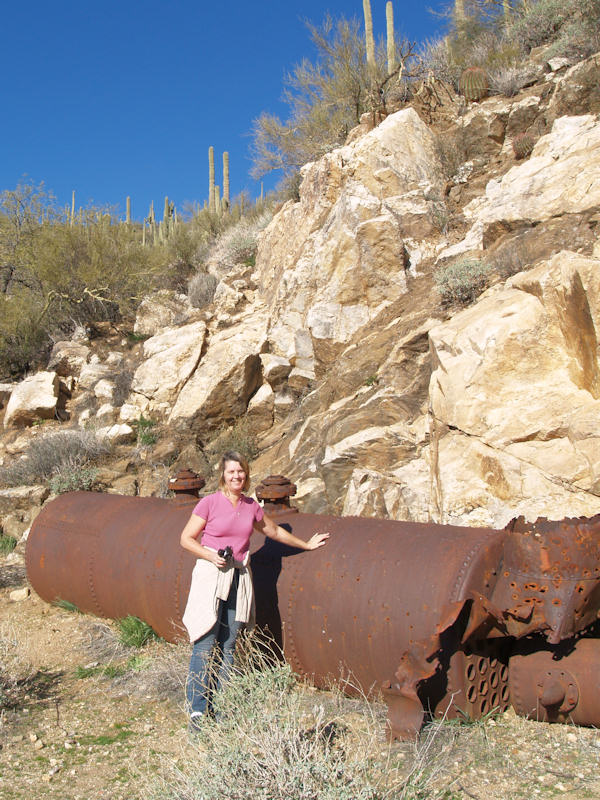 A look inside: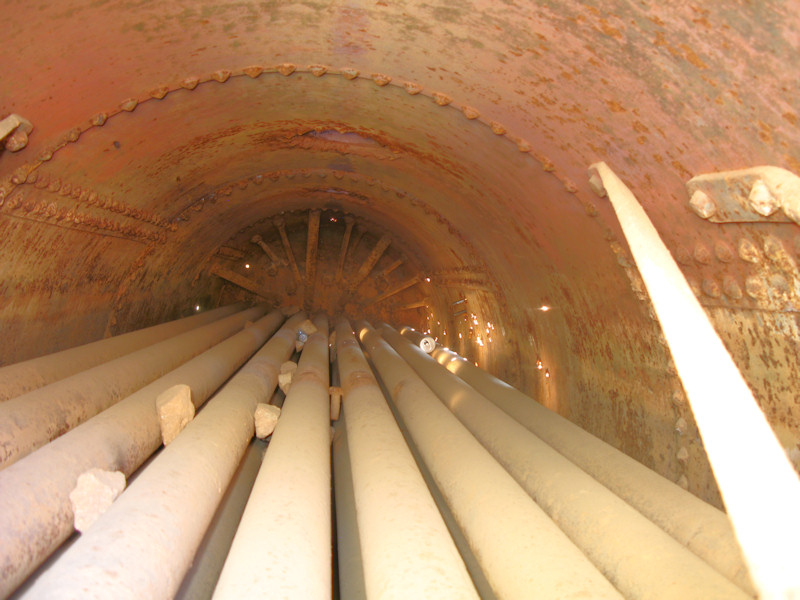 A view of the the town at Tip Top: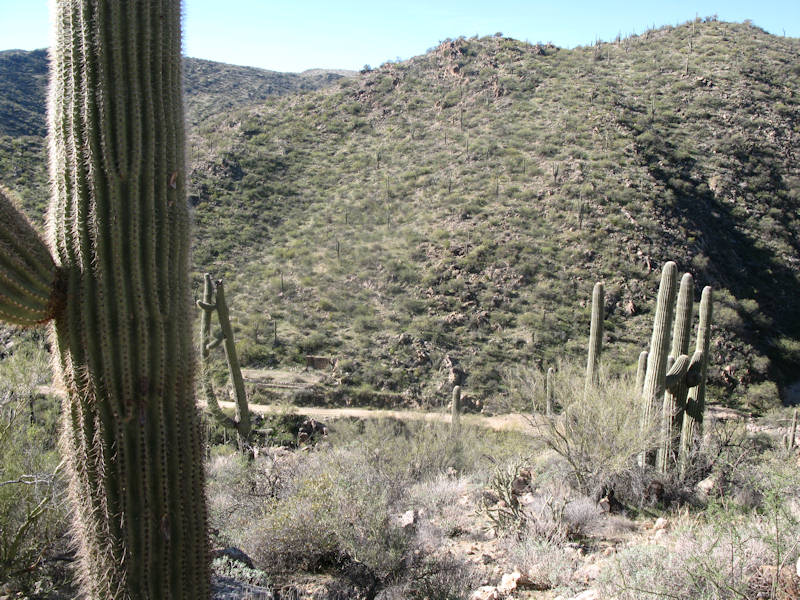 Another view of town: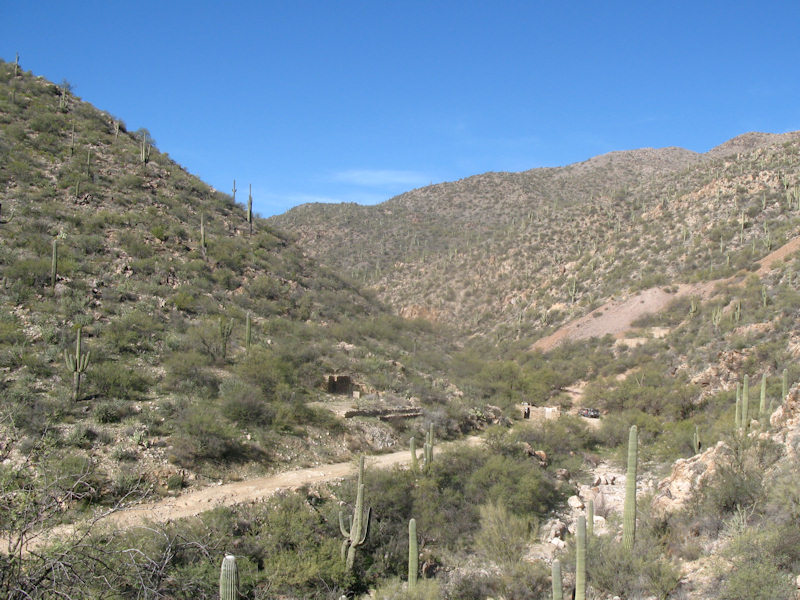 Almost in town: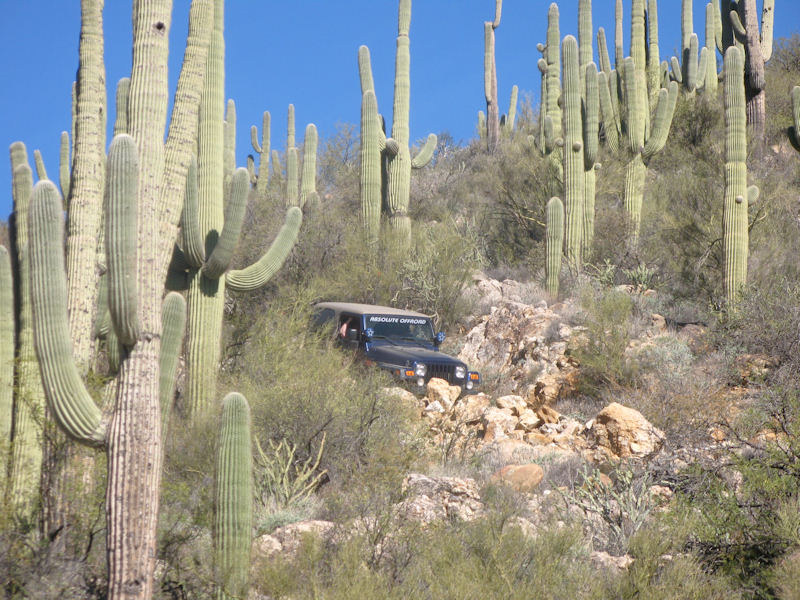 Checking out one of the old establishments: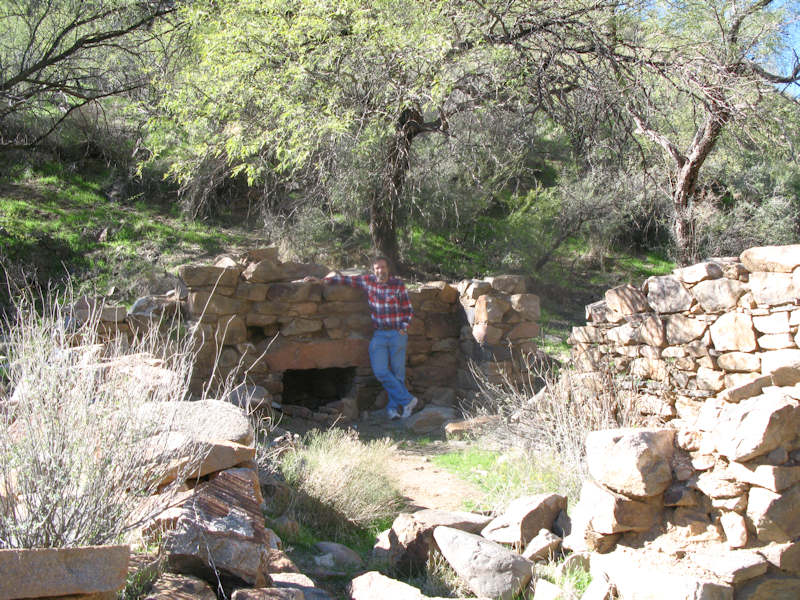 Here's another one with a nicer fireplace: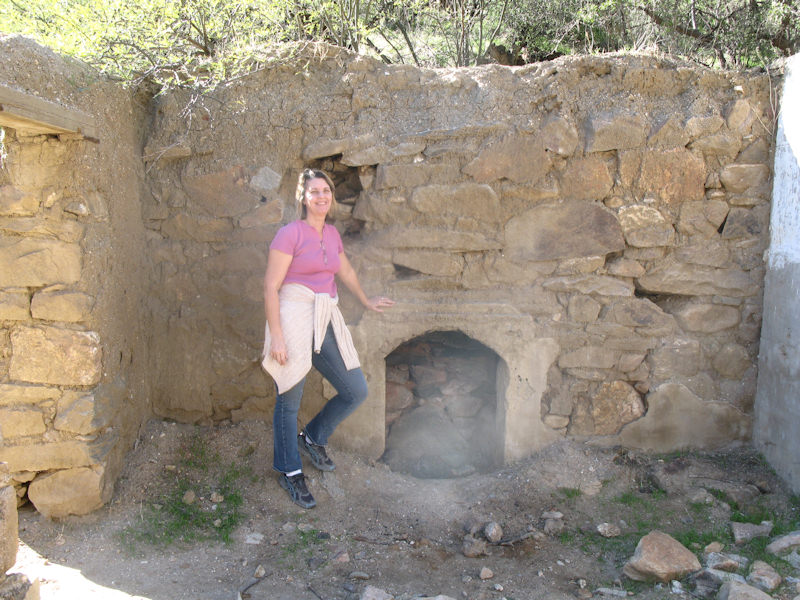 In another place: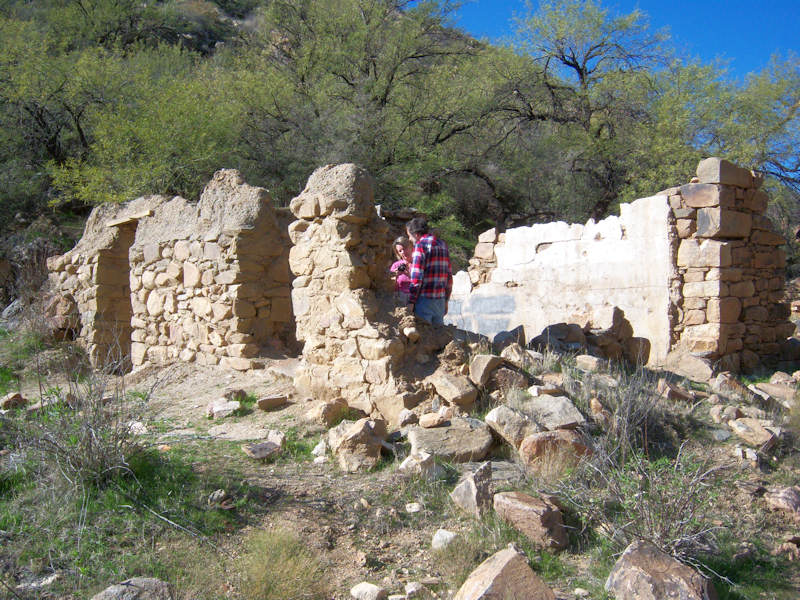 The remains of another establishment: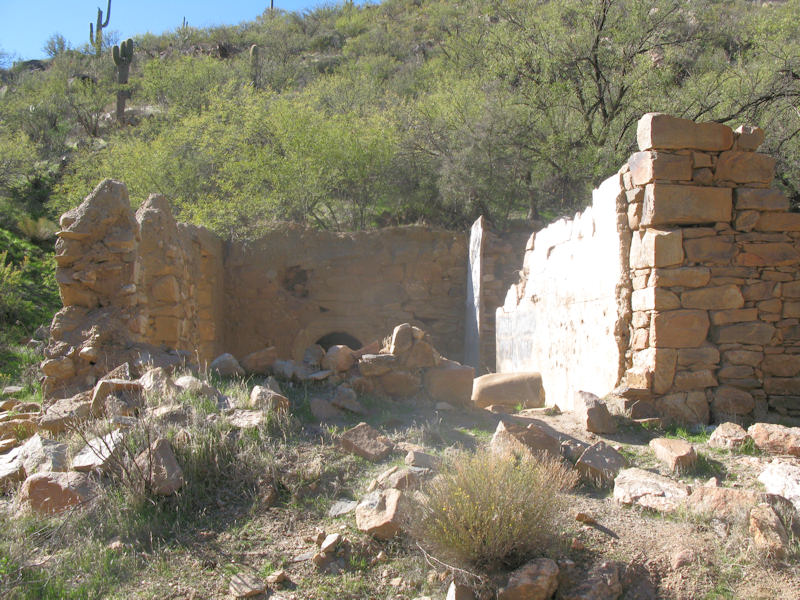 Foundations for the mine: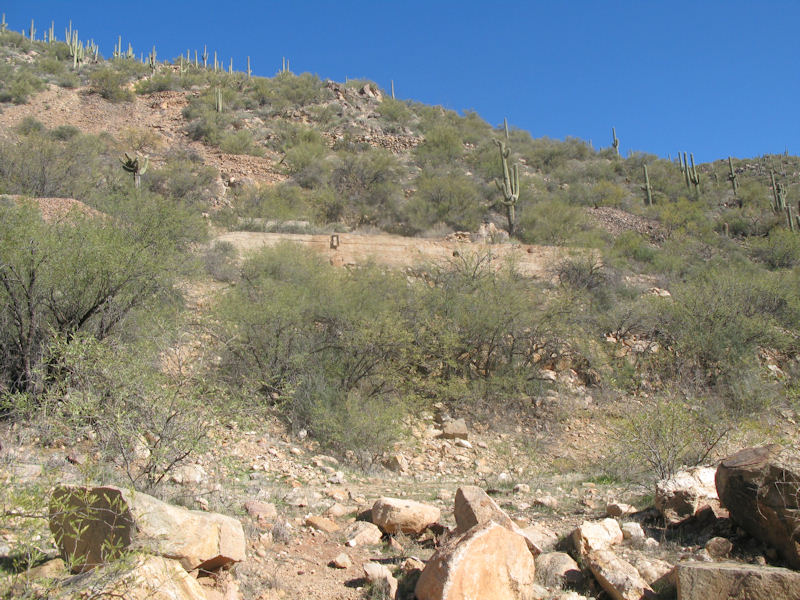 Further out of town we stopped near this old structure to eat lunch: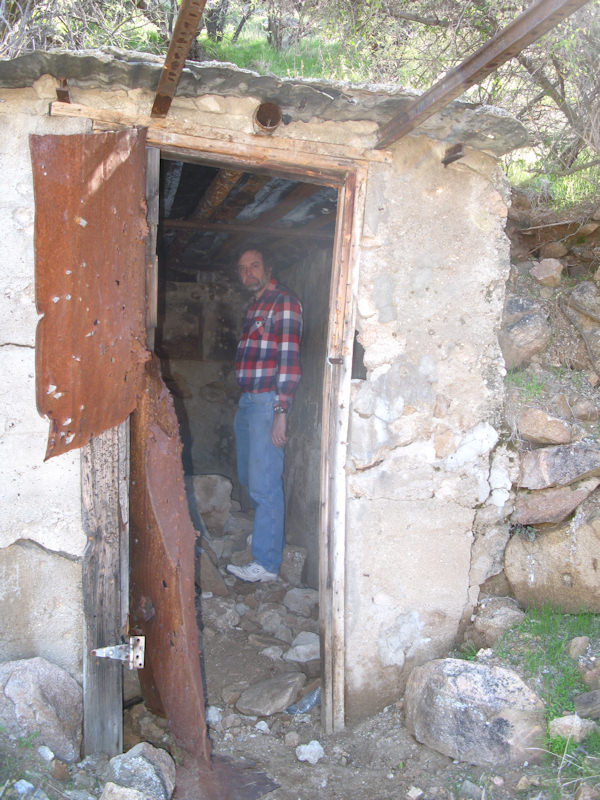 Setting up for lunch: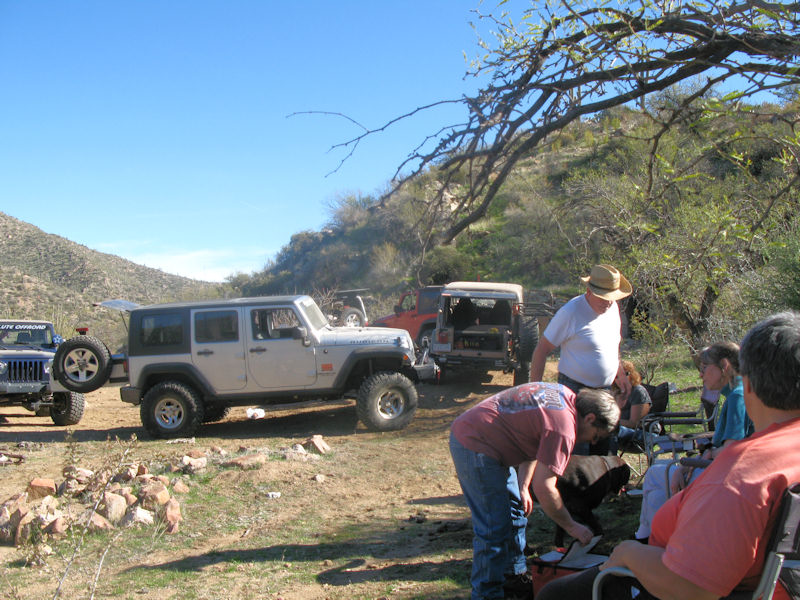 Relaxing in the shade: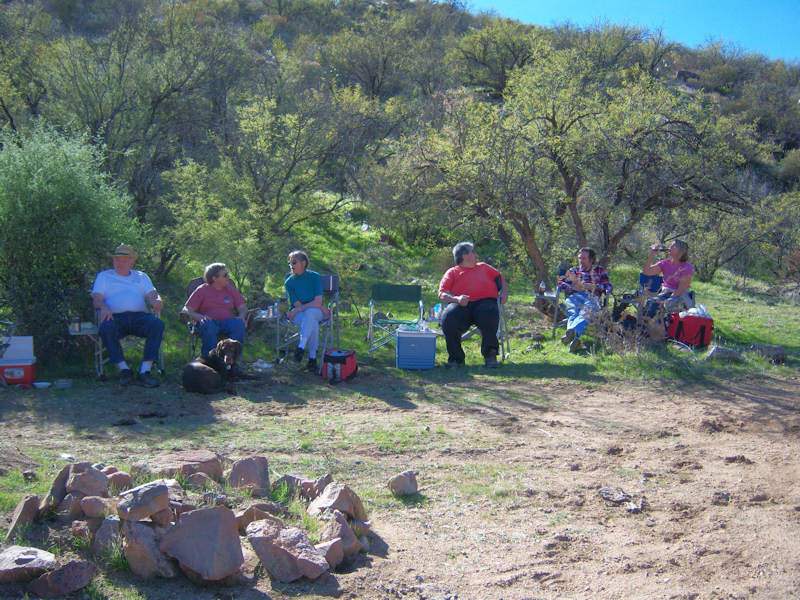 We found this little green bug in the area: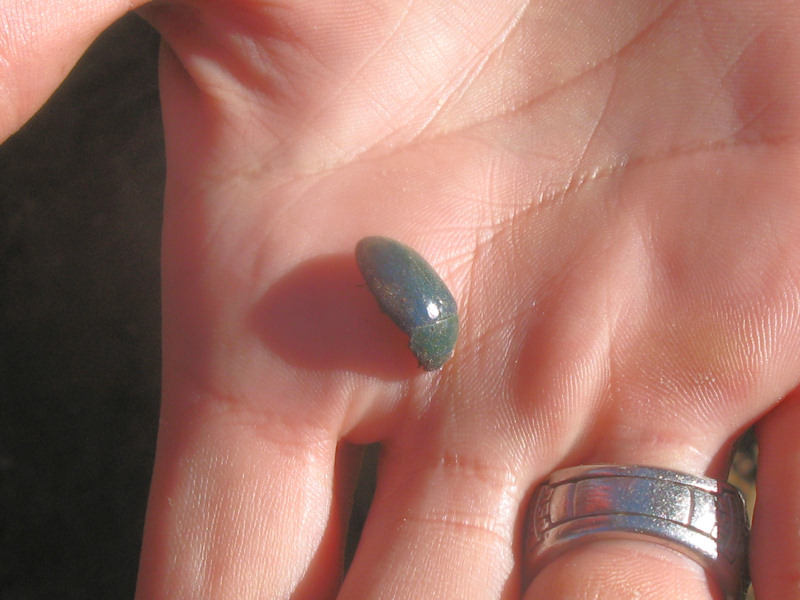 Lunch is over and heading out: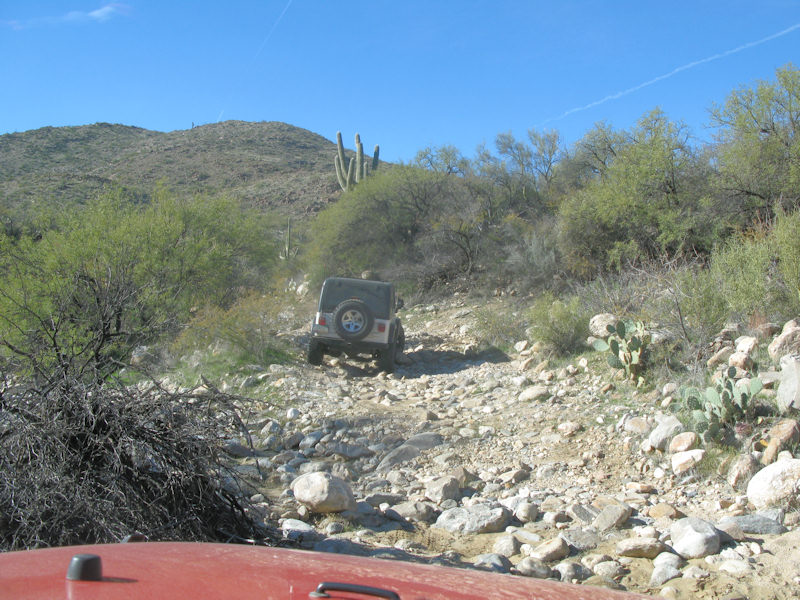 Back in town, another foundation: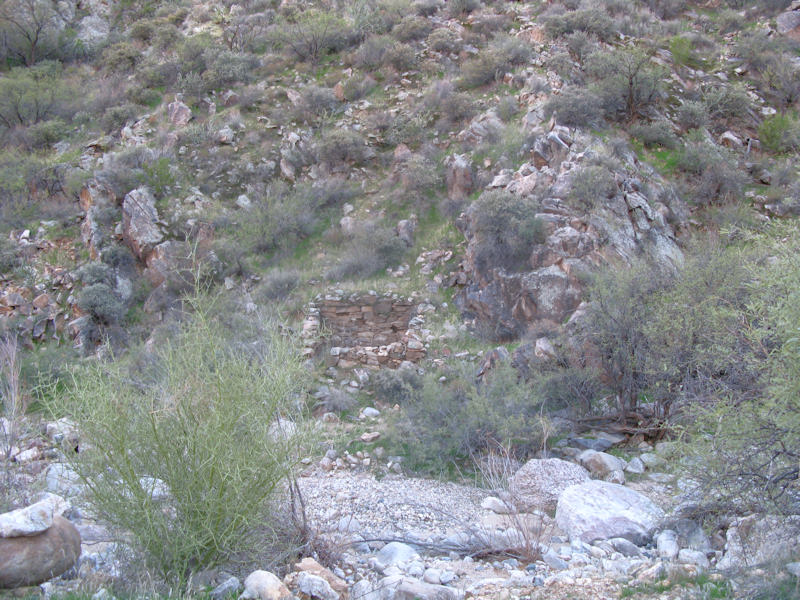 The sun is heading down: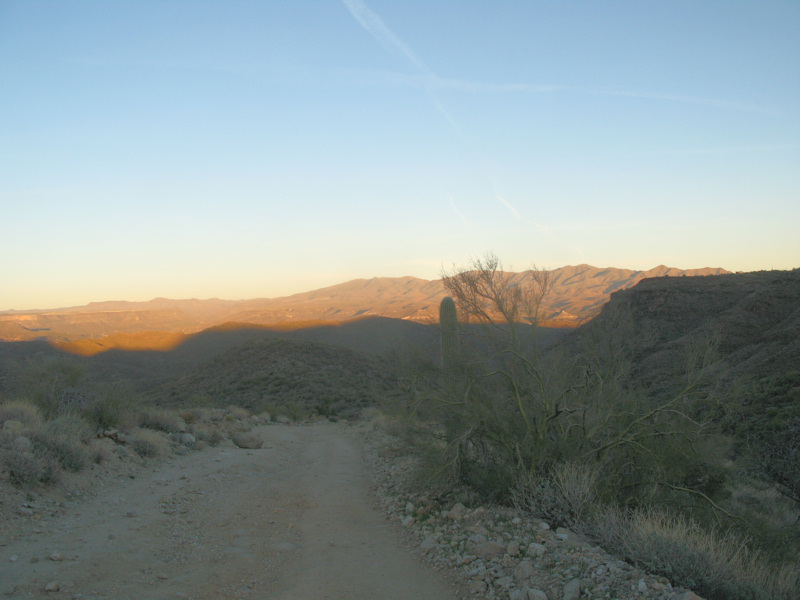 ---
If you have any questions or comments about this page click here to send email.
Last modified: January 01, 2012 12:46:34 AM