The Trail:
Telegraph Road is another scenic road in the Florence Junction area that runs up past Ajax Mine to Superior. There is a number of old structures and mines along the trail.
Rating:
2.0
Runs:
Date: 12/13/2009
Suspension: TeraFlex 2.5" Spring Lift, BFG 35x12.50x17
Photos:
On this trip we started in Superior and worked our way to Ajax Mine: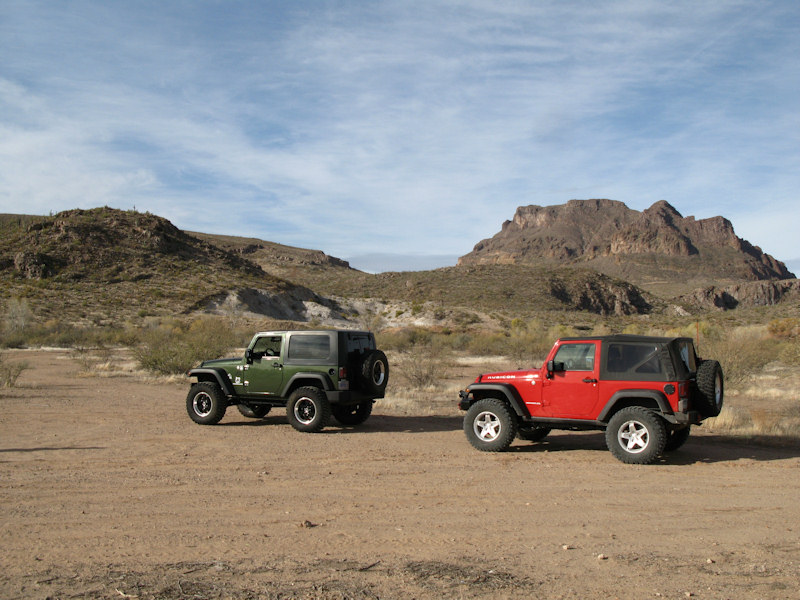 Starting out: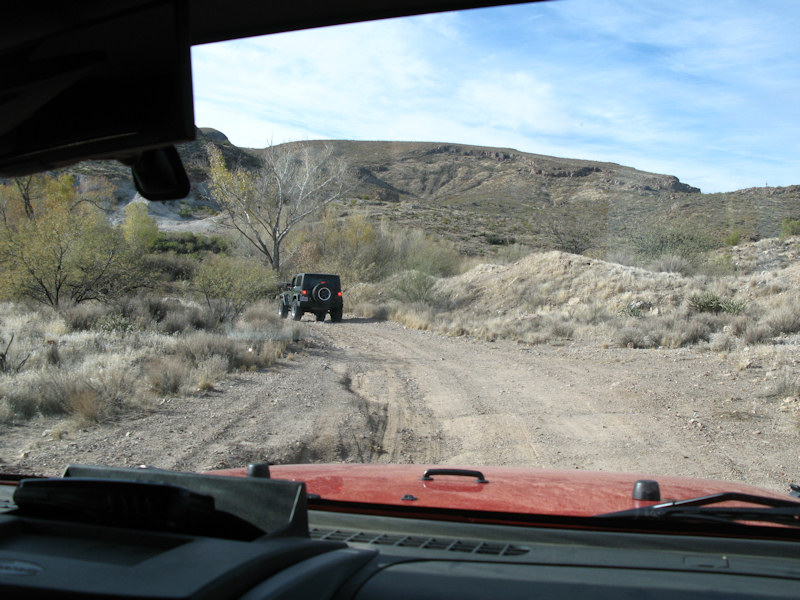 Some scenery: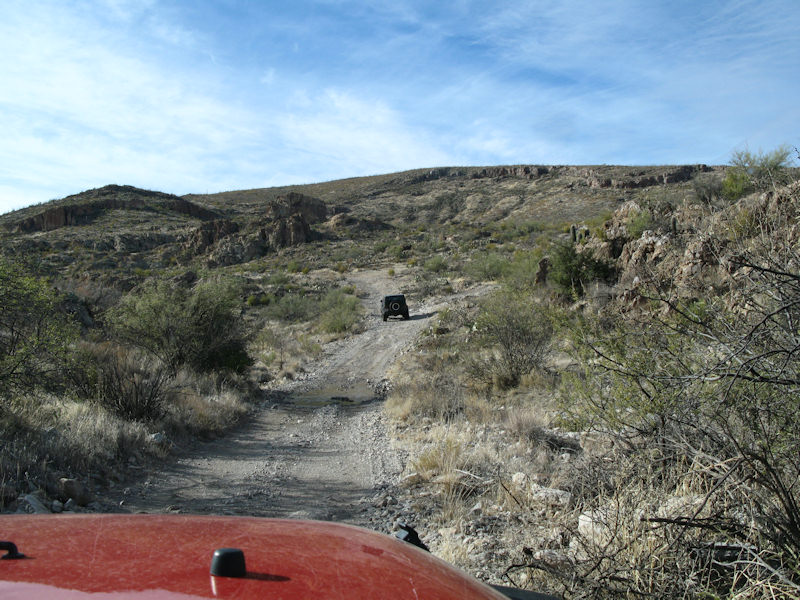 A little rocky, there a number of Saguaros along the trail: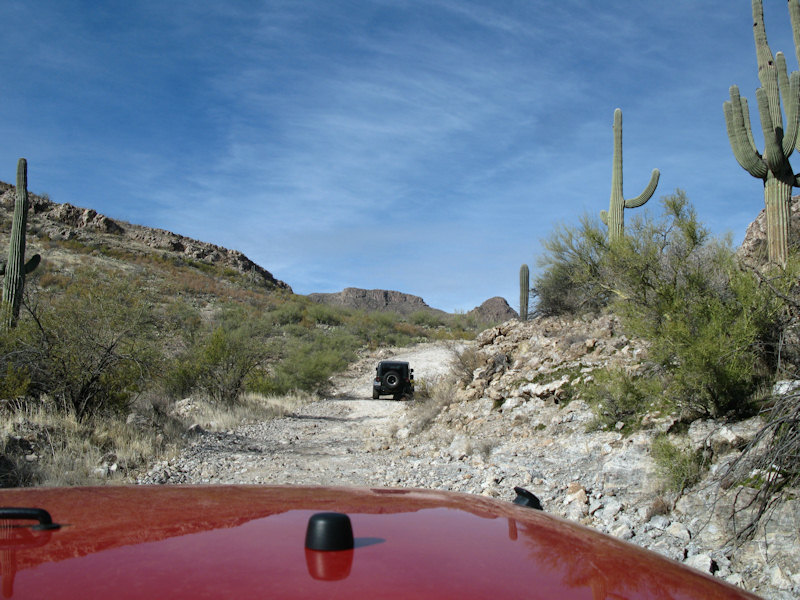 Another shot along the trail: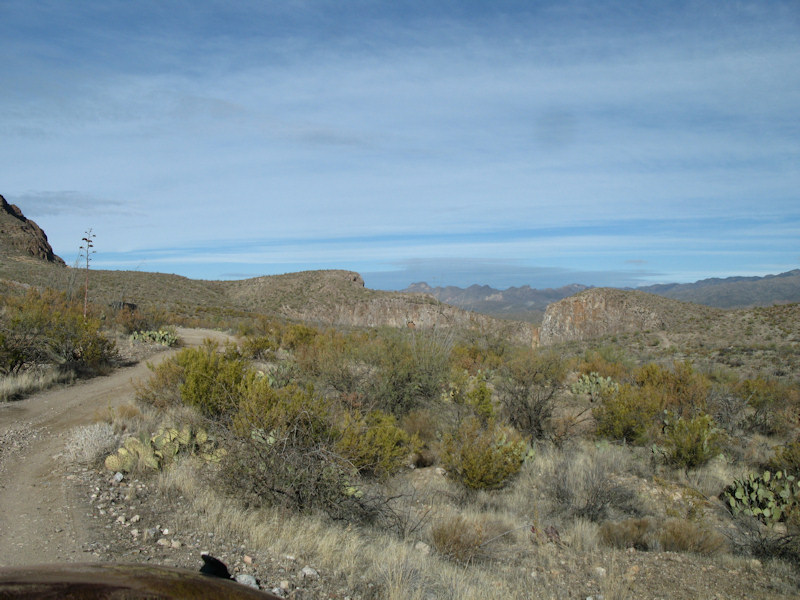 The trail winds among the hills: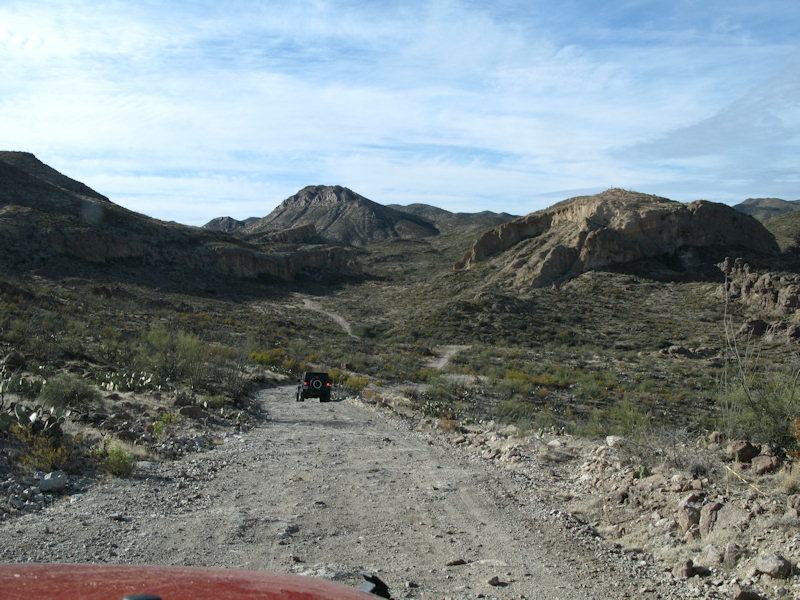 Closing in one Picketpost Mountain: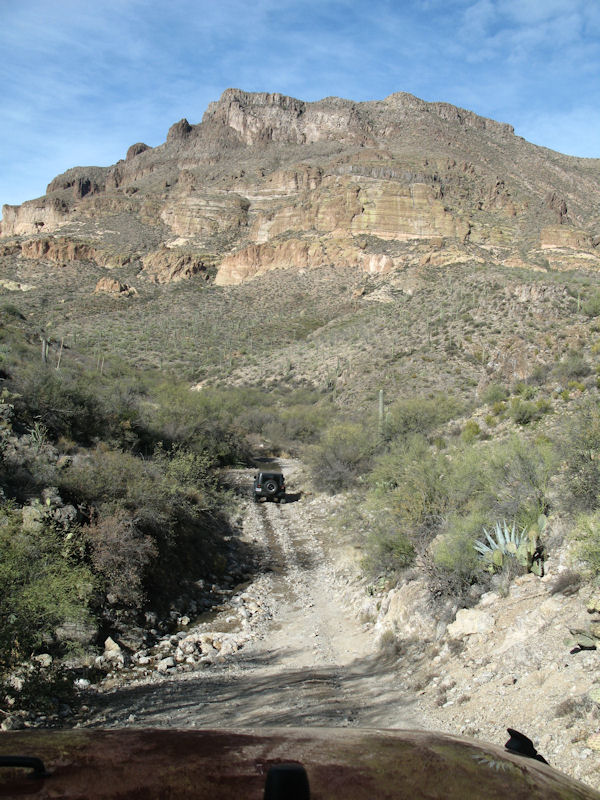 Continuing on: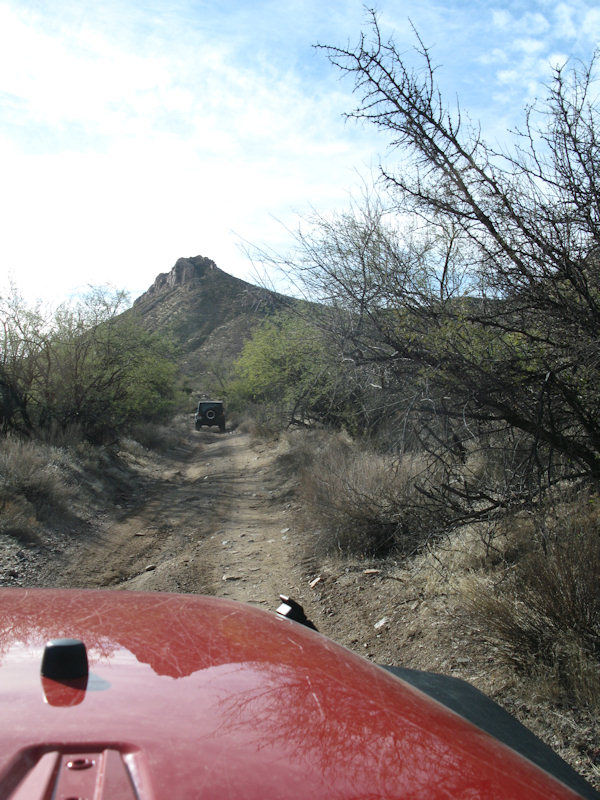 Another mountain with large sandstone outcroppings near the base: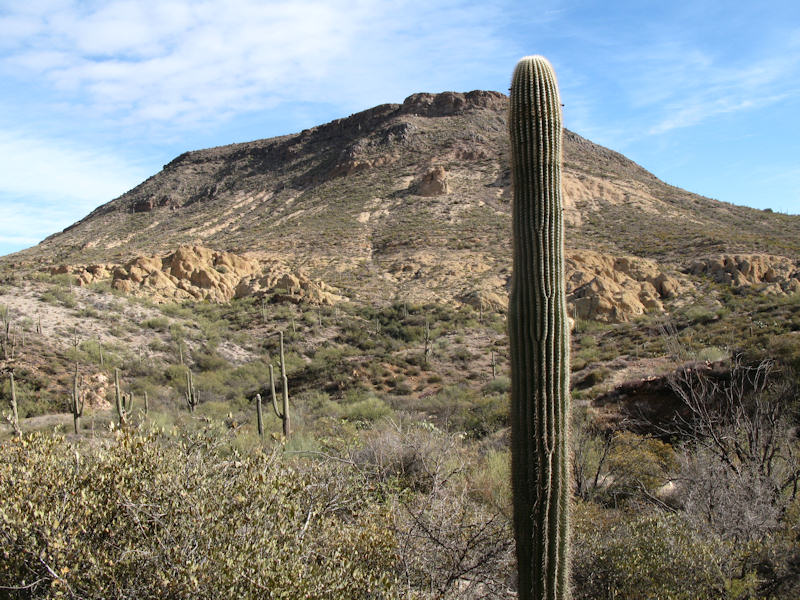 Mine shaft or water trough?
The road is still winding along: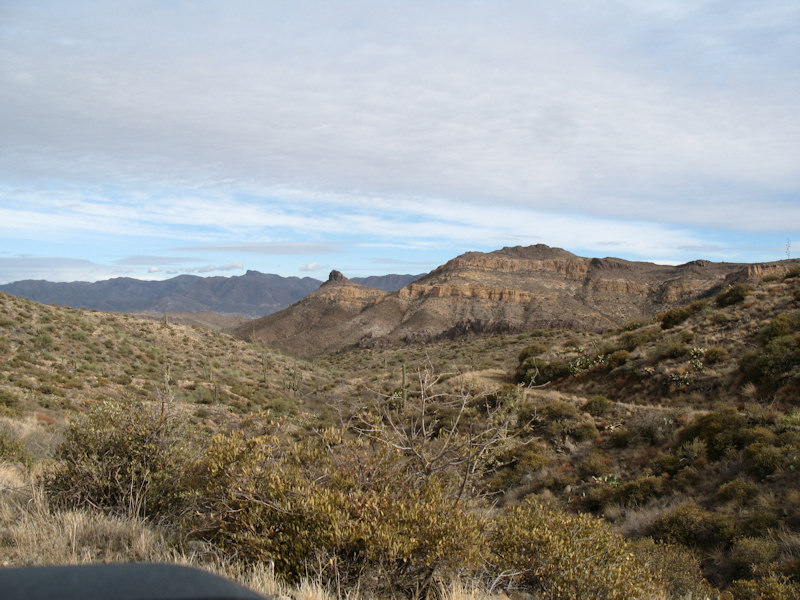 You can Weavers needle toward the center left and Four Peaks is just in the clouds in the center right: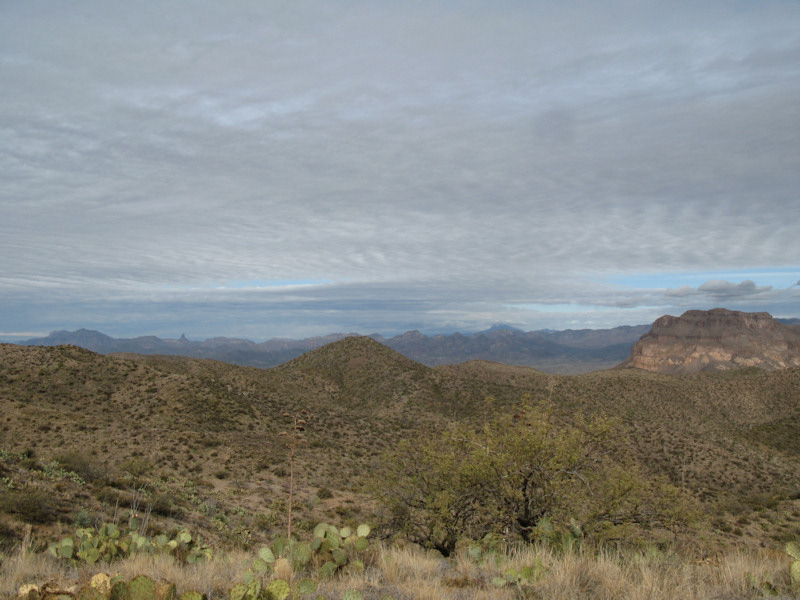 Continuing along further into Florence Junction: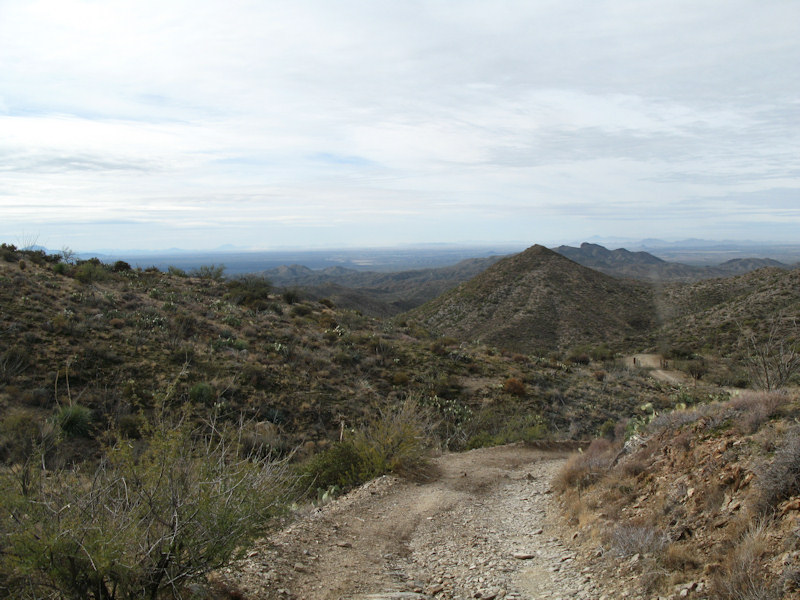 At a scenic lookout looking over the Phoenix valley. You may notice a dust storm sweeping over the valley as a front comes in toward us: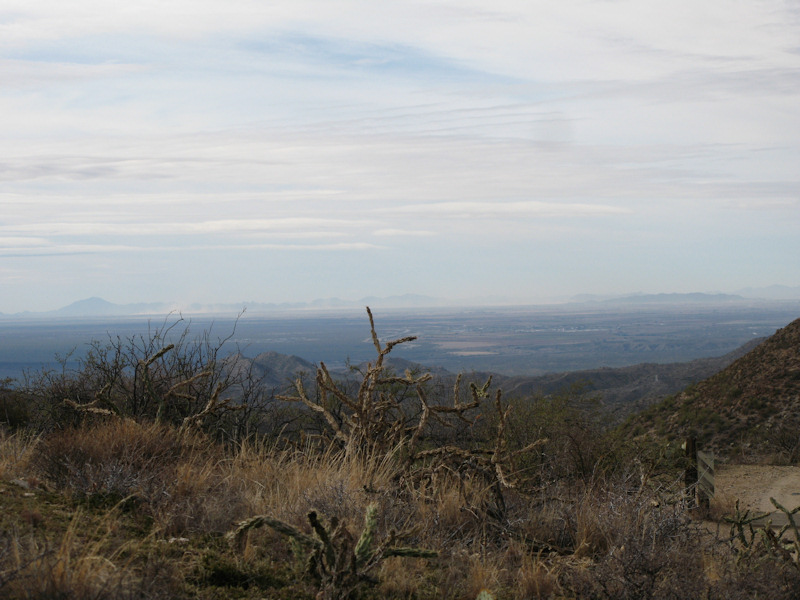 More scenery: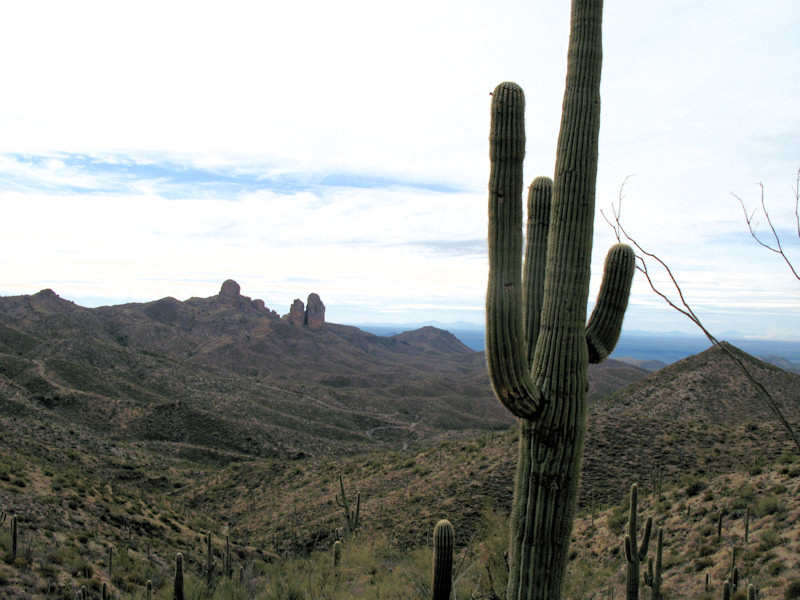 At another lookout. You can see the Ajax Mine mill foundation in the lower portion of the photo: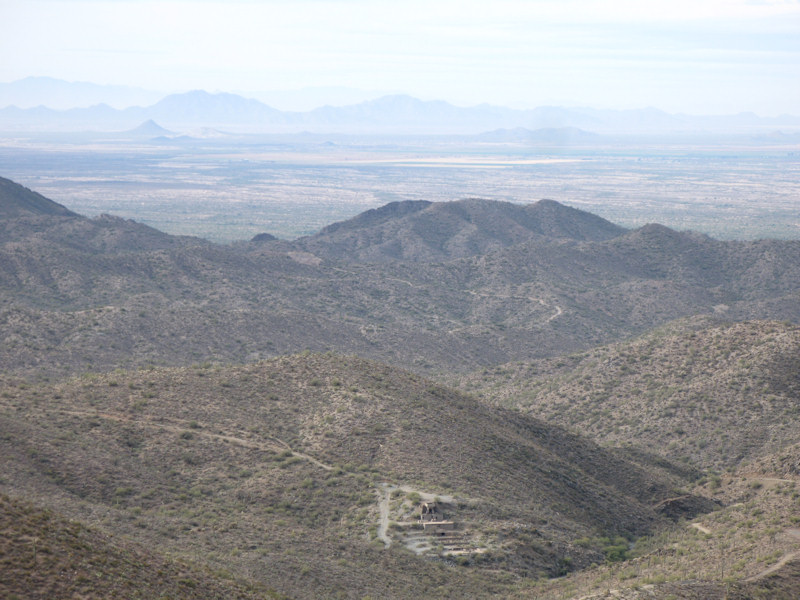 Another shot form the scenic lookout: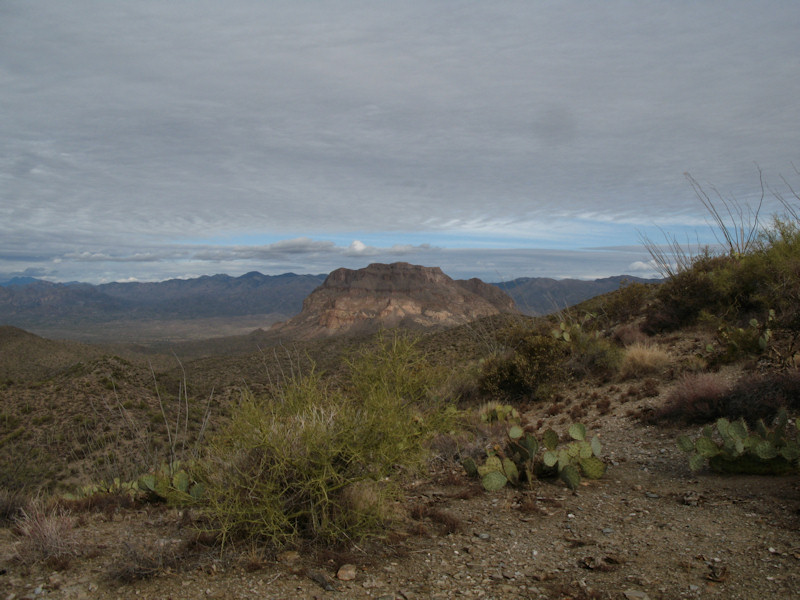 Just in case you didn't notice the building:
Getting closer to Ajax. You may be able to just make out the mill foundation near the center of the photo: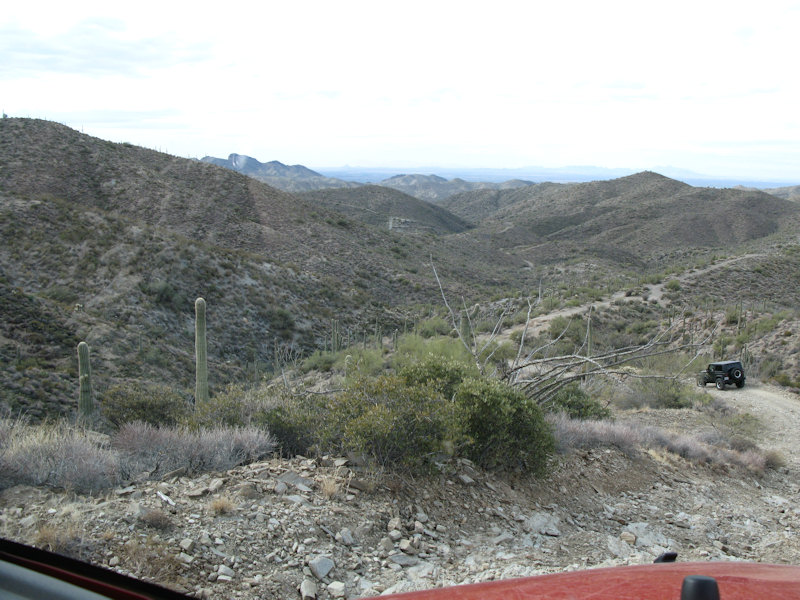 What's down there?: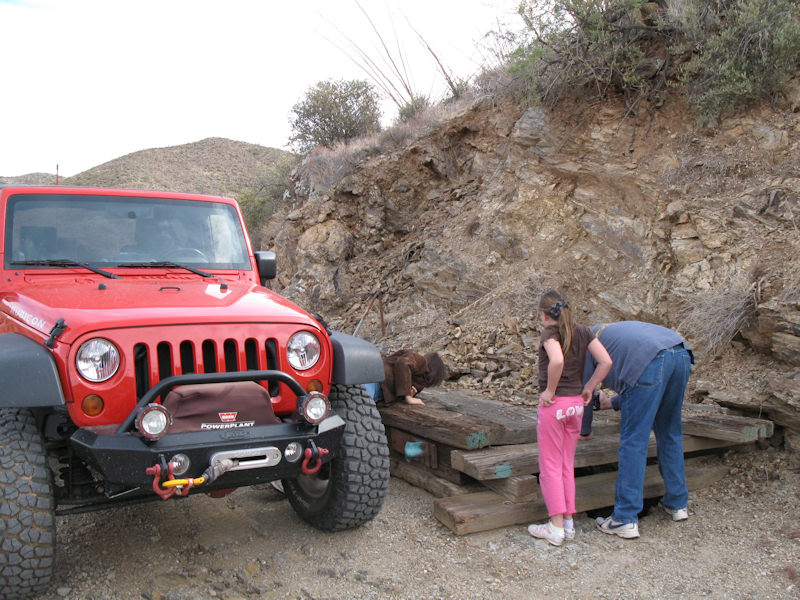 Anyone want to try the ladder?:
The mill to the right, and to the left of the photo the mine shaft: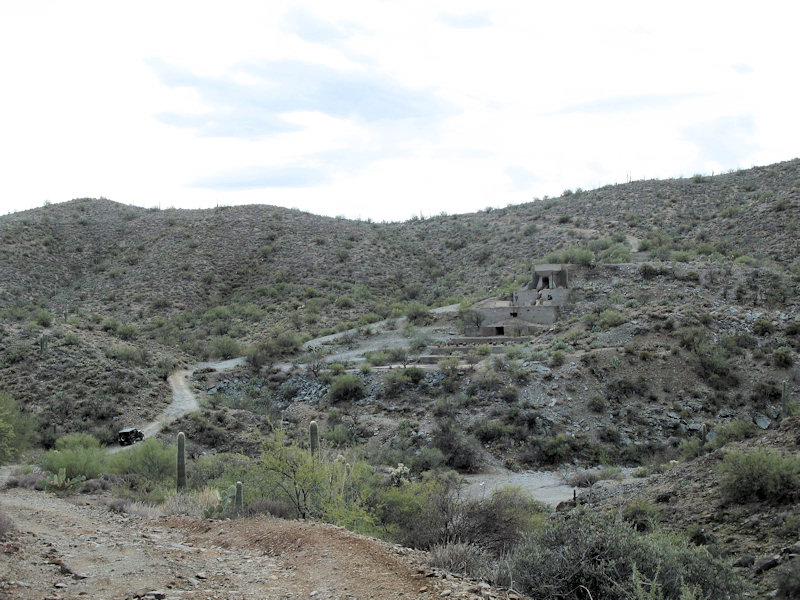 Brian parked at the mill: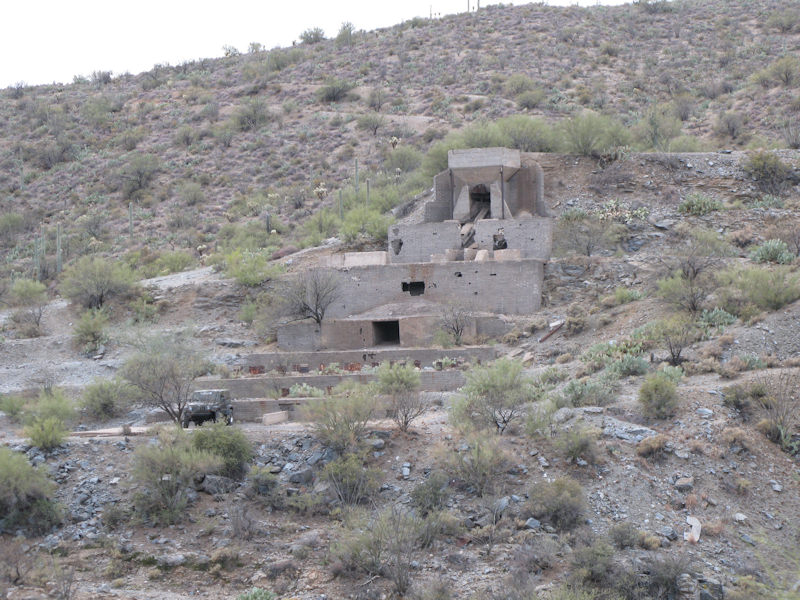 Both parked at the mill foundation: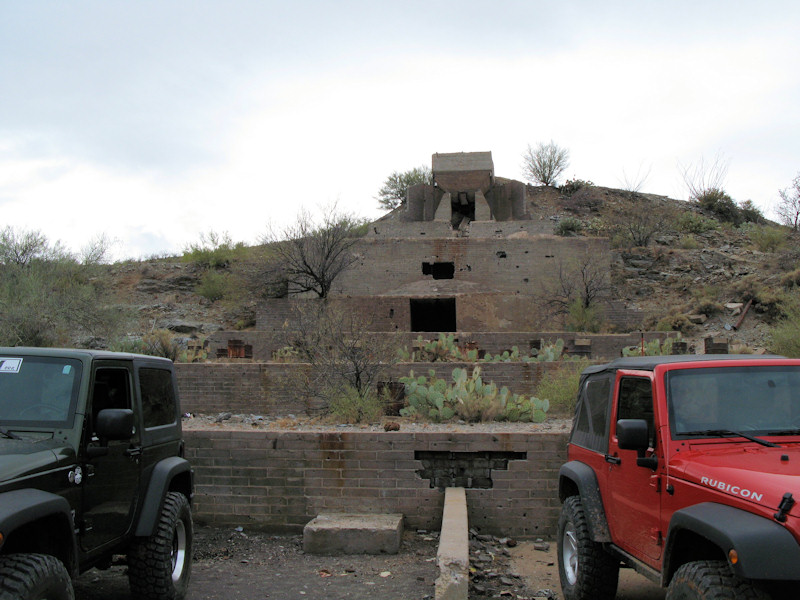 Looks like it's been part of a war from all of the bullet holes: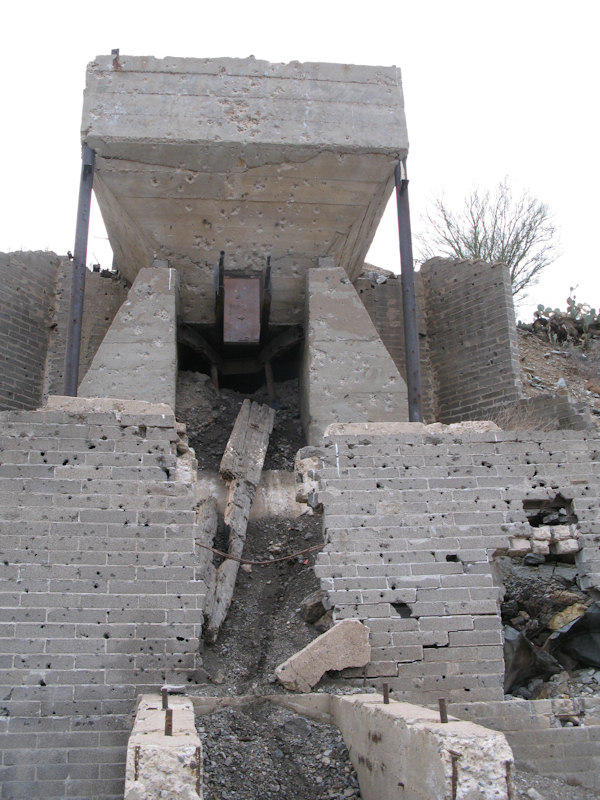 Up at the top. You can see toward the center left the mine shaft tailings: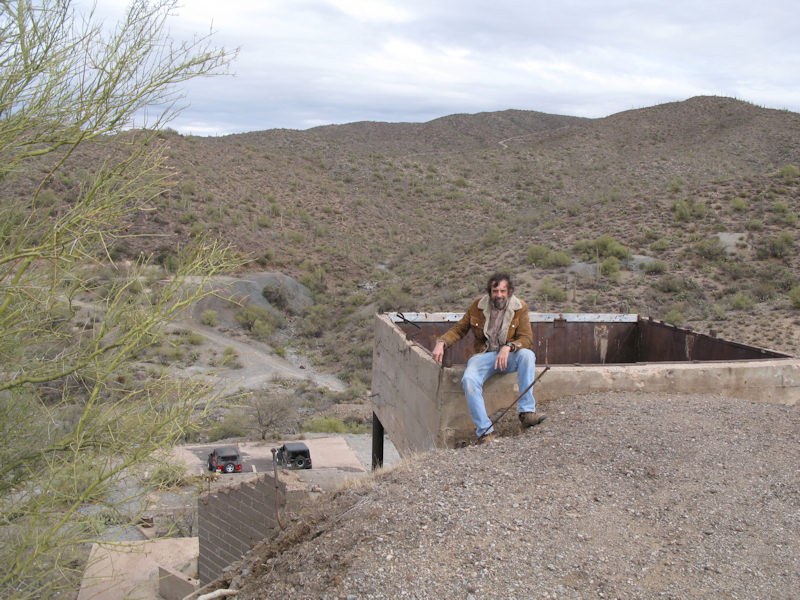 What is in the mine shaft now: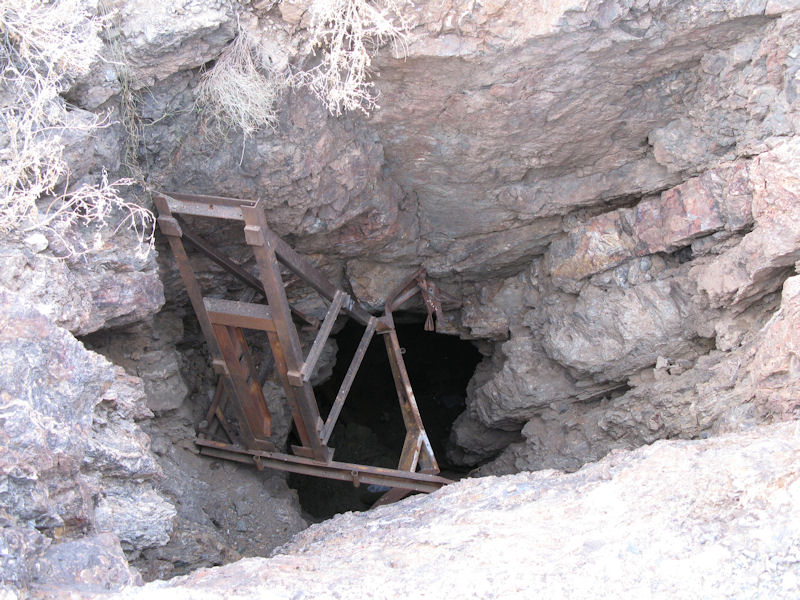 After eating lunch we headed to Mineral Mountain Road:
---
If you have any questions or comments about this page click here to send email.
Last modified: December 21, 2009 07:12:13 PM