The Trail:
Schnebly Hill Road is an easy graded road with great views. Just past the Overlook is the Volcanic Loop (FR 153A) that is rocky and more challenging, but is closed in the winter (December 15 through April 1).
Rating:
1.5 for the road, 3.0 for the loop
Runs:
Date: 9/19/2008
Suspension: TeraFlex 2.5" Spring Lift, stock tires
Photos:
Near the start of the graded part of the road: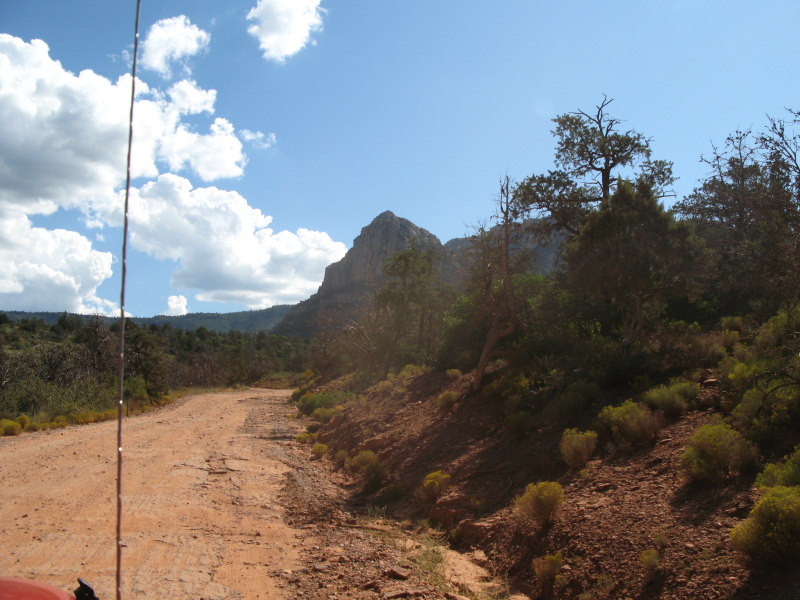 Heading up the road looking out the roof: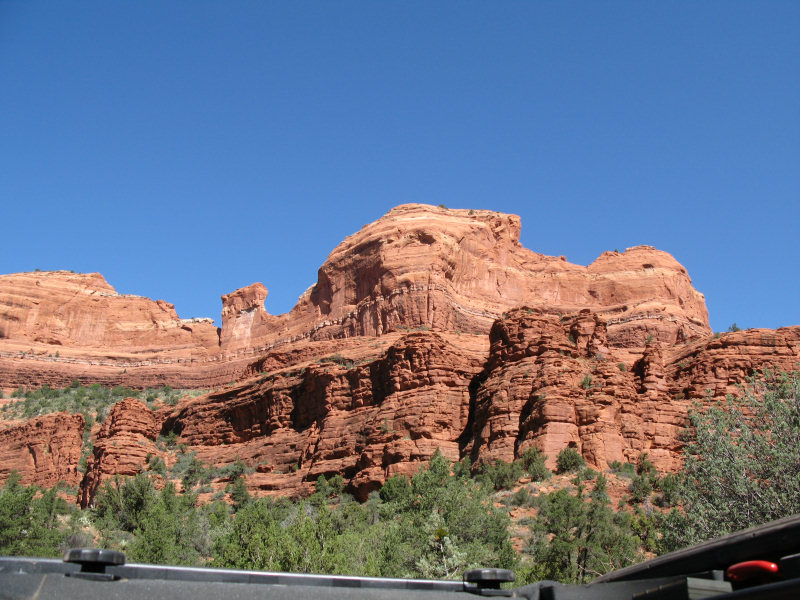 Still heading up: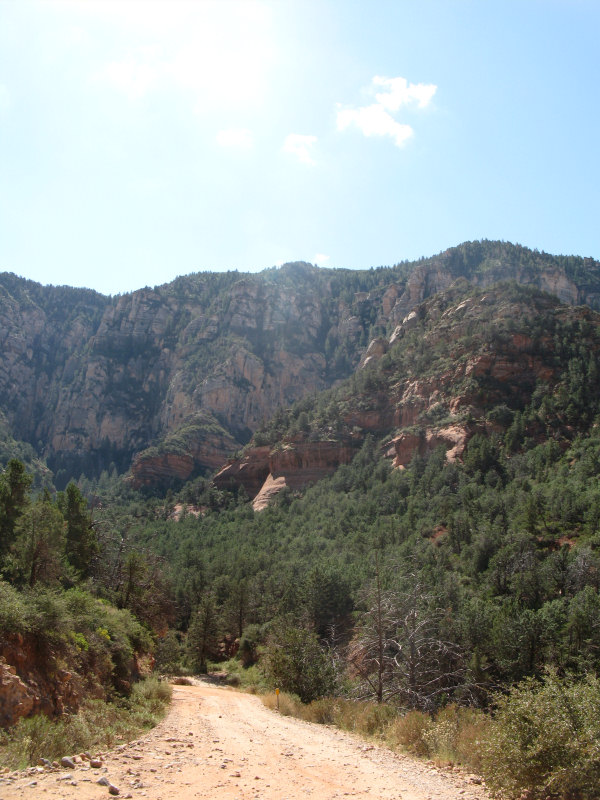 Parked along the road for a picture: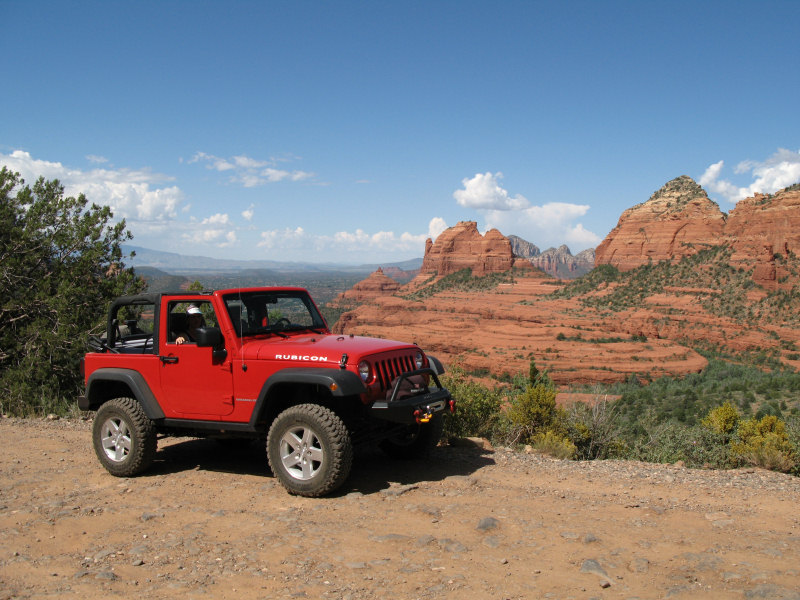 Again: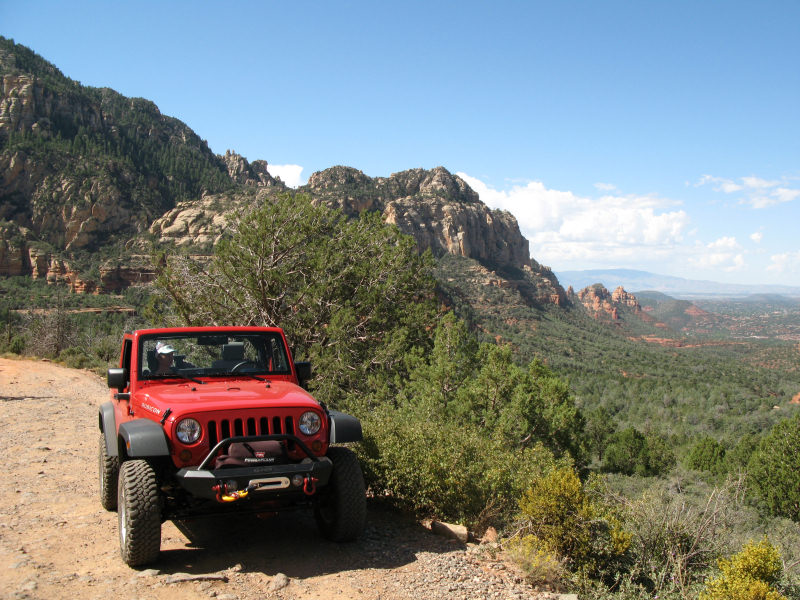 A view from the Overlook - the road is to the left:
Another view from the Overlook - we ate our lunch here: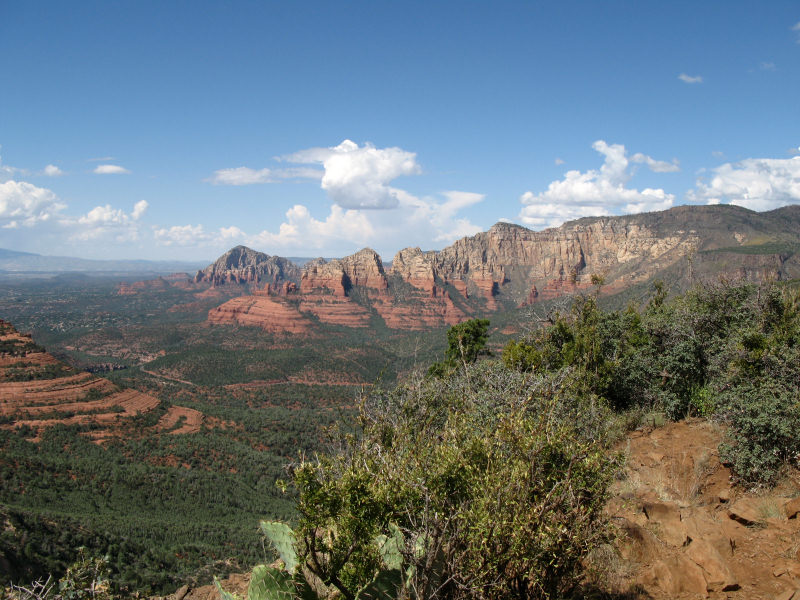 A video of a portion of Volcanic Loop
Another video of a rocky stretch
A view from the Volcanic Loop: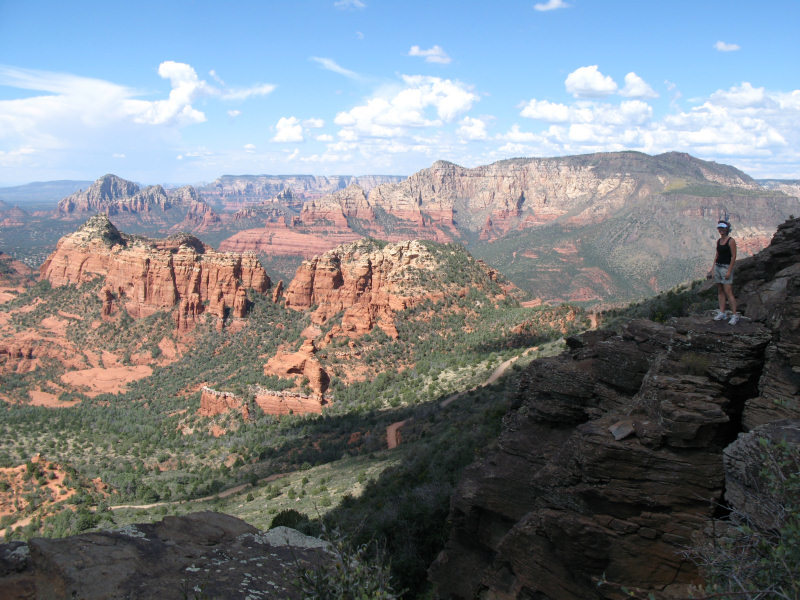 A calmer part of the Volcanic Loop: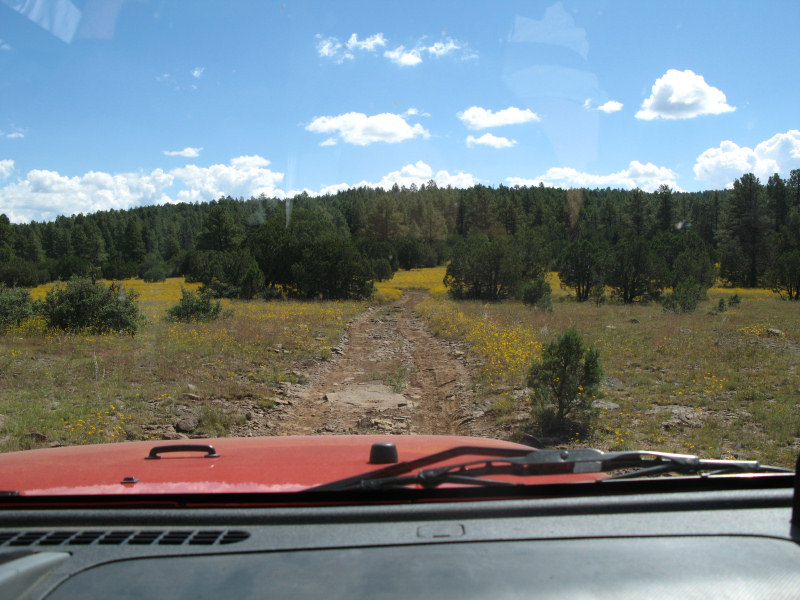 ---
If you have any questions or comments about this page click here to send email.
Last modified: January 18, 2014 05:39:46 PM