The Trail:
The trail runs under a power line and there are side trips up some mountains. The trail used to be more challenging, but it's been graded in spots.
Rating:
3.0
Runs:
Date: 4/7/2013
Suspension: TeraFlex 2.5" Spring Lift, BFG 35x12.50x17
Photos:
Our small group getting some supplies: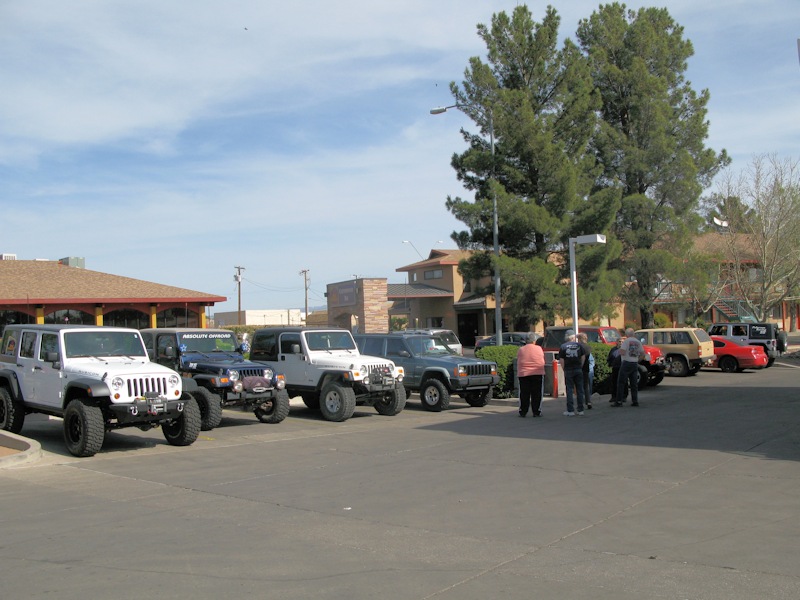 Airing down on the trail: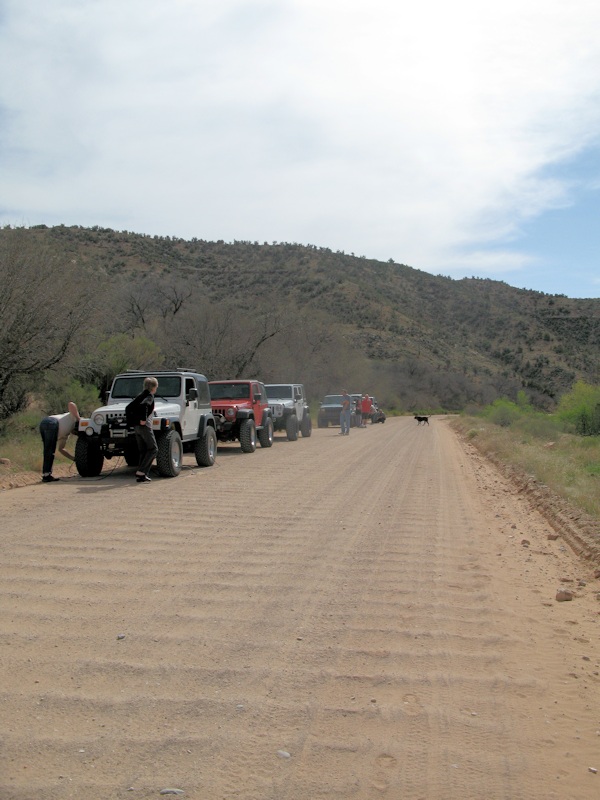 Water is in the Verde: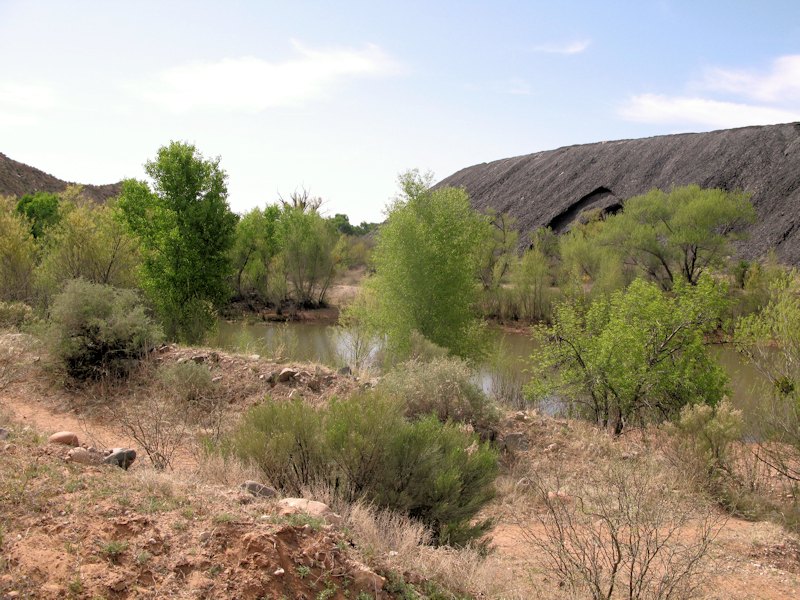 An obstacle: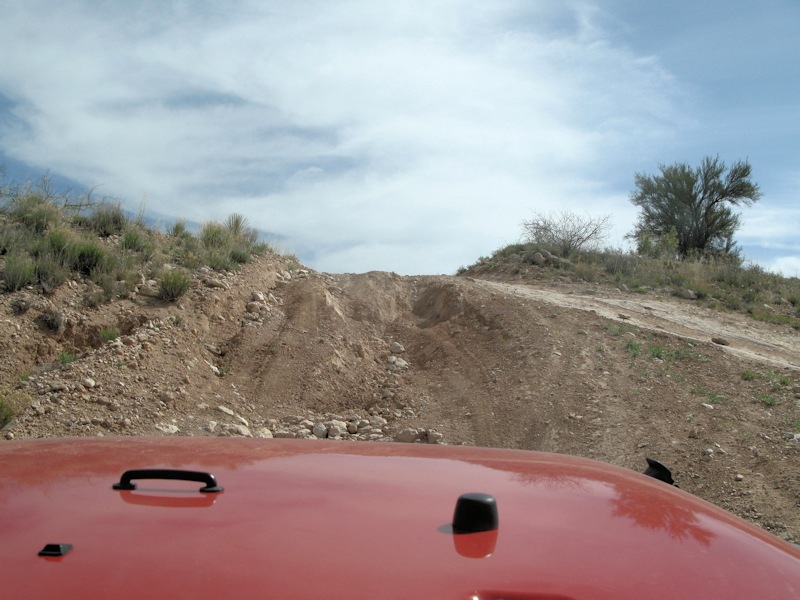 The trail goes on forever: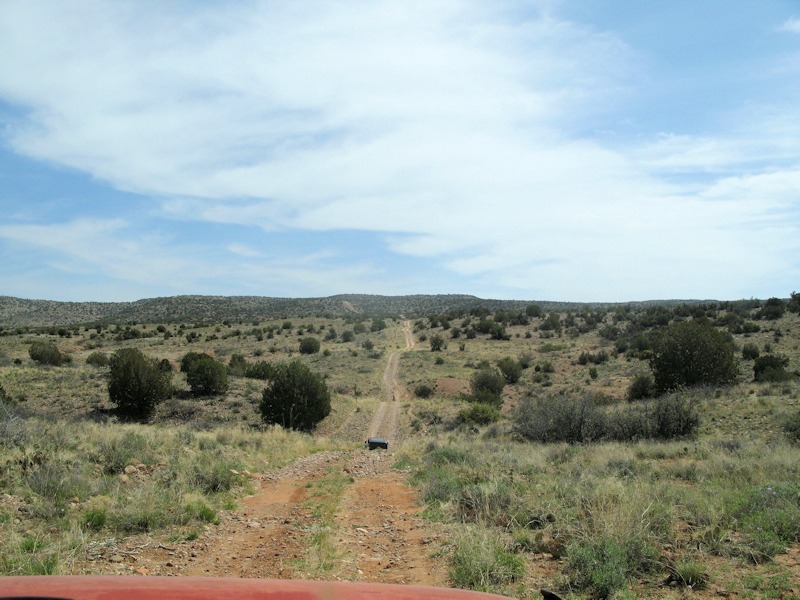 HEading up a hill: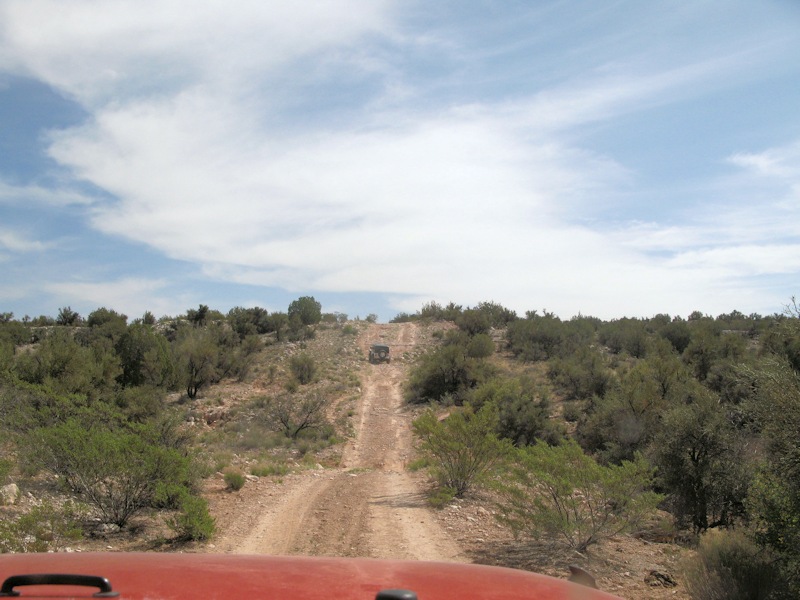 The graded road is dusty today: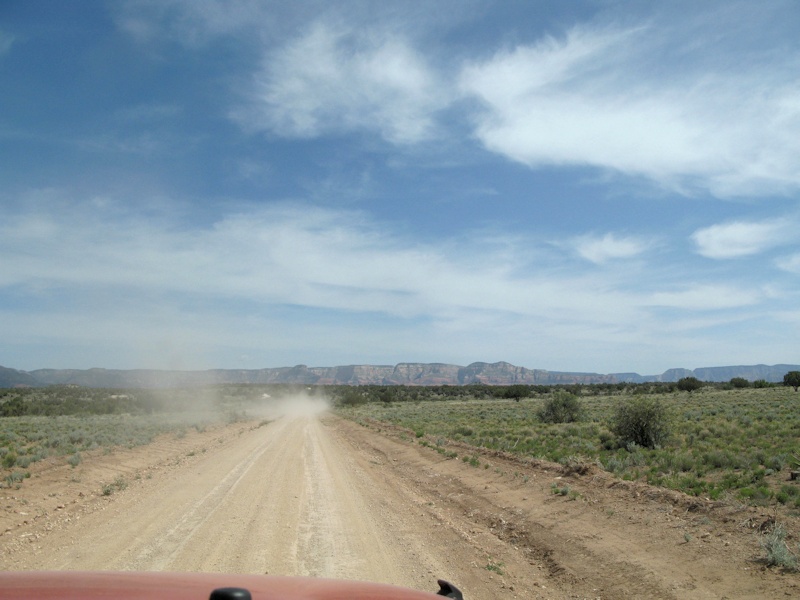 At the "official" start of the trail: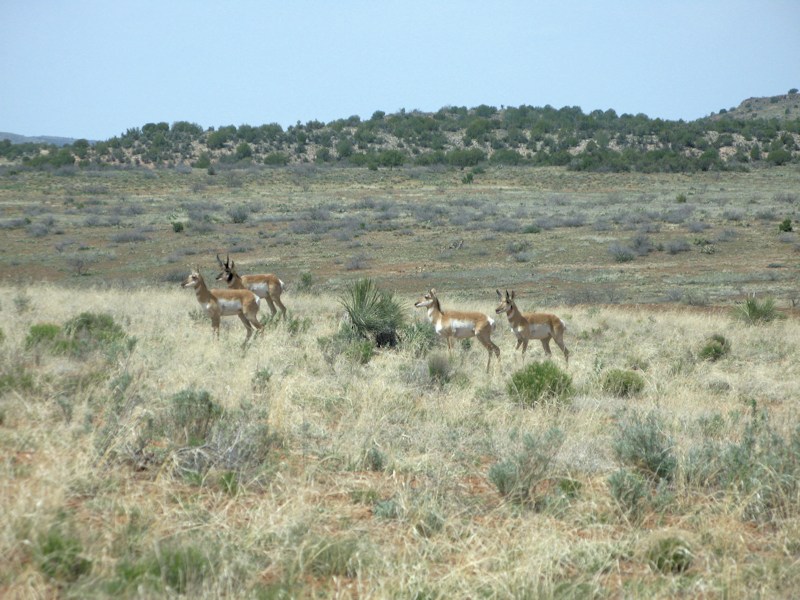 Some of the scenery: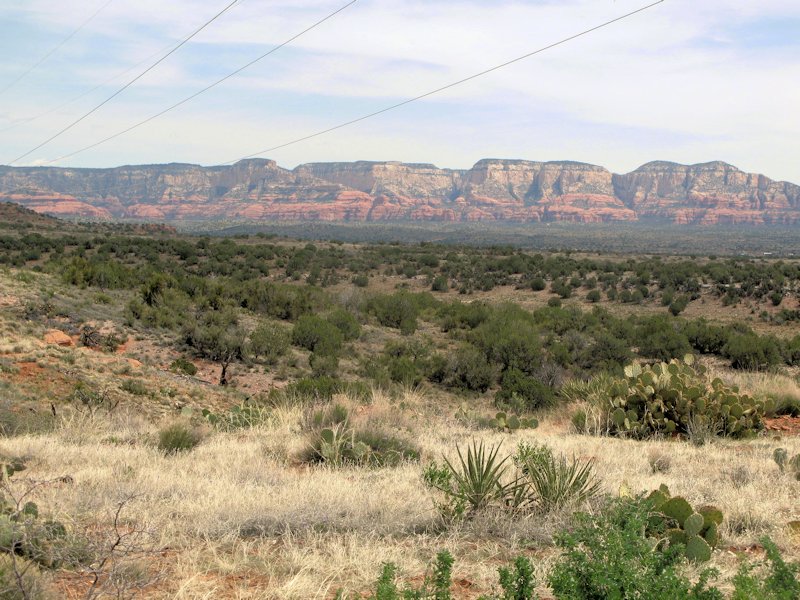 And the power lines: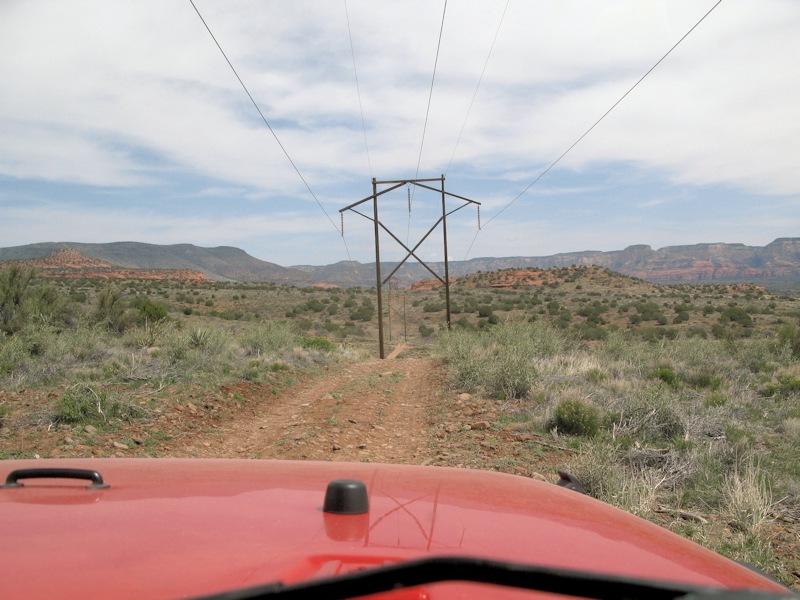 Time for lunch: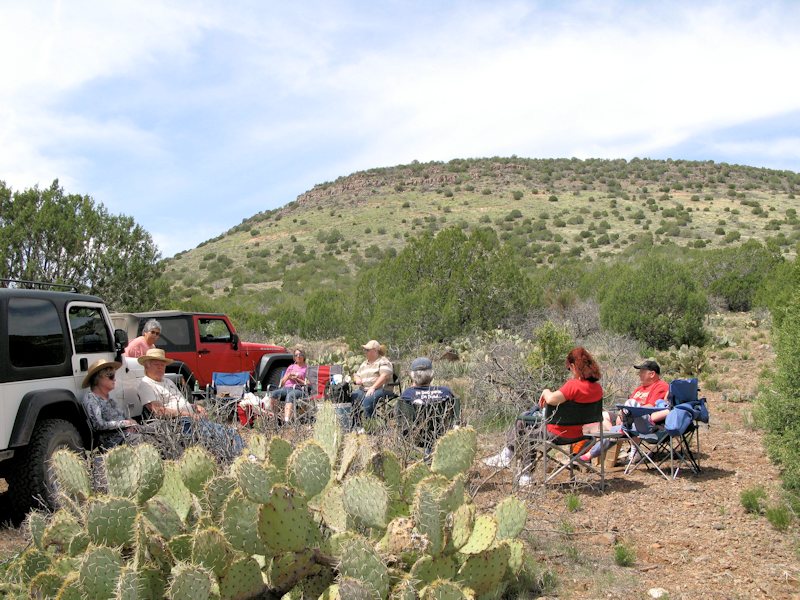 More lunch: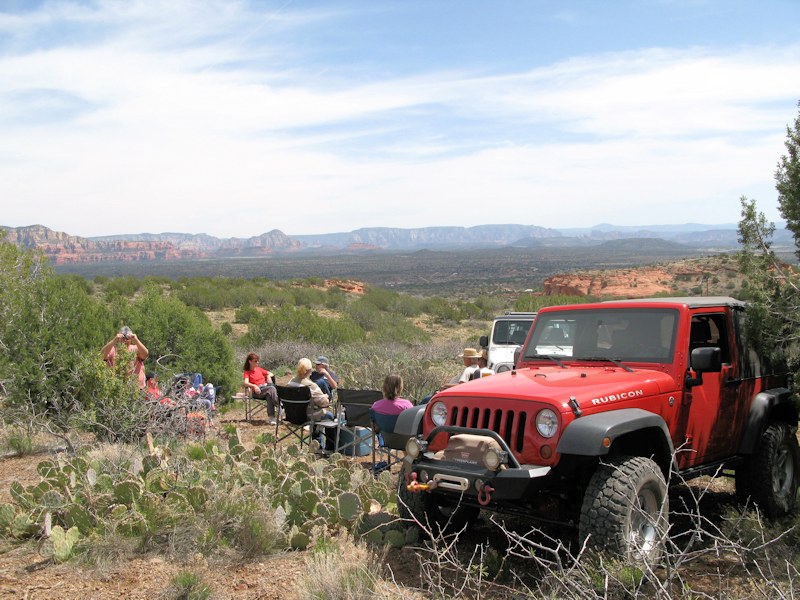 Side trip up Black Mountian: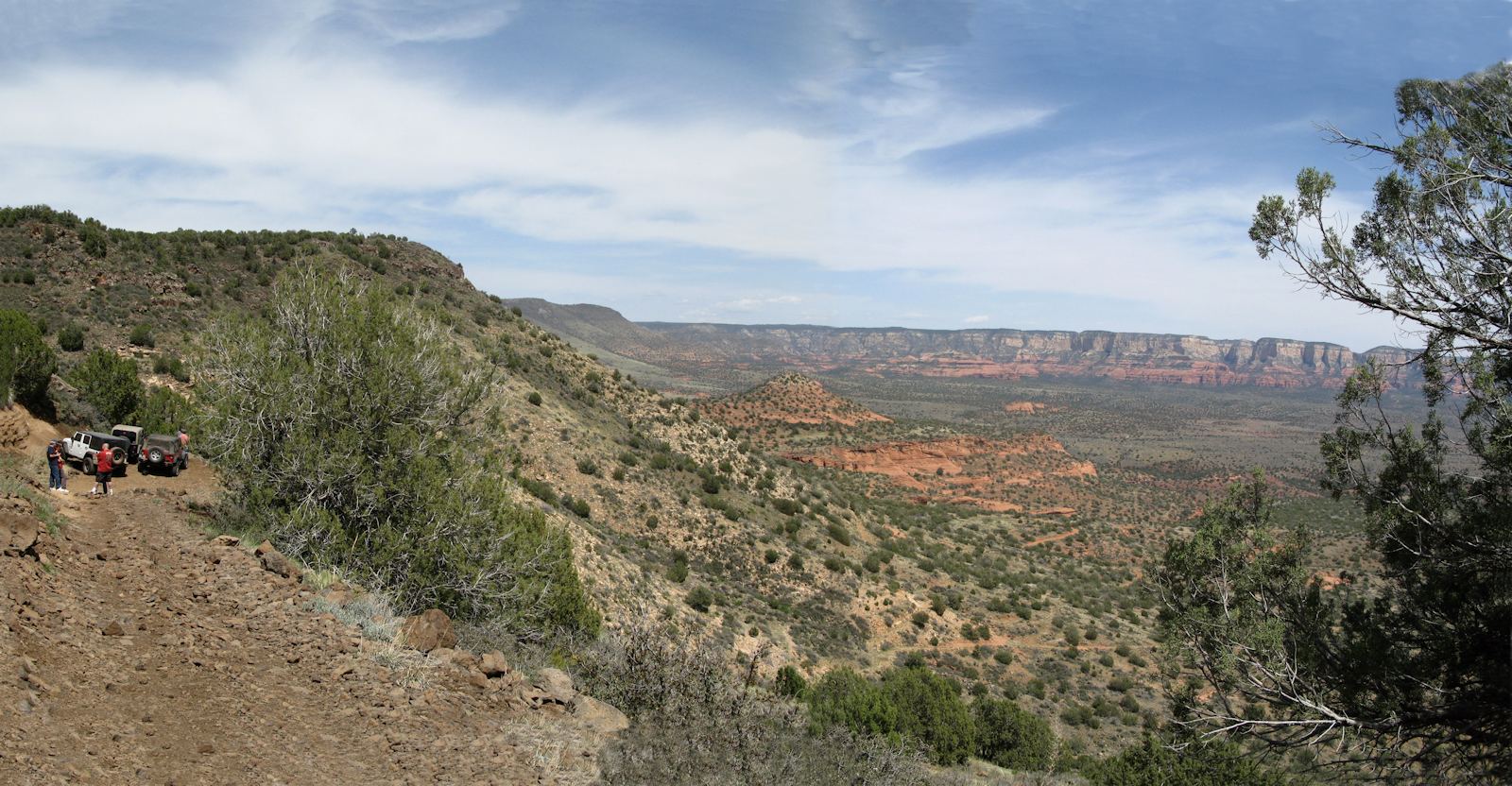 Another view:

Heading back down: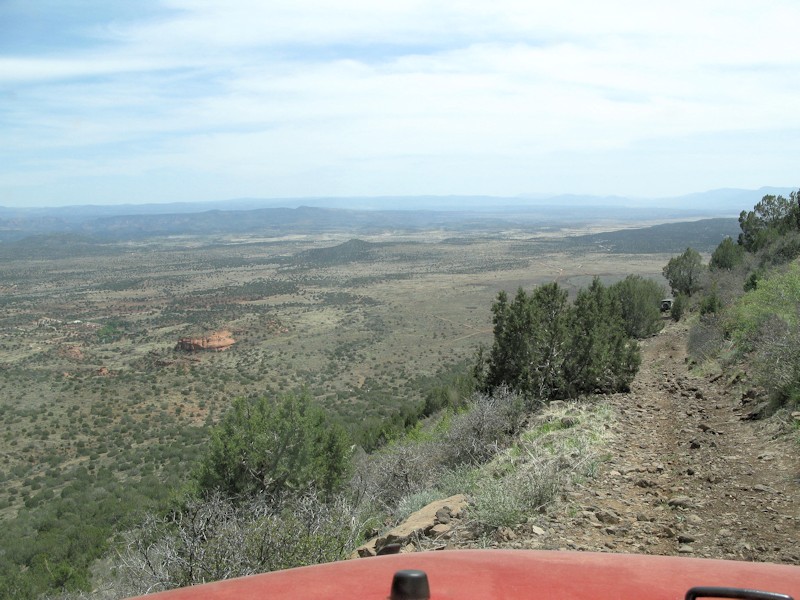 Indian Paintbrush: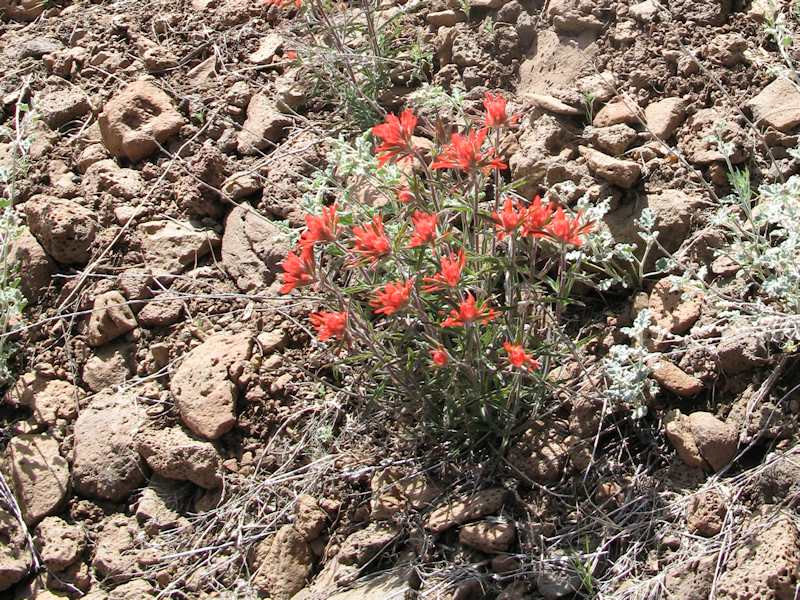 Heading down: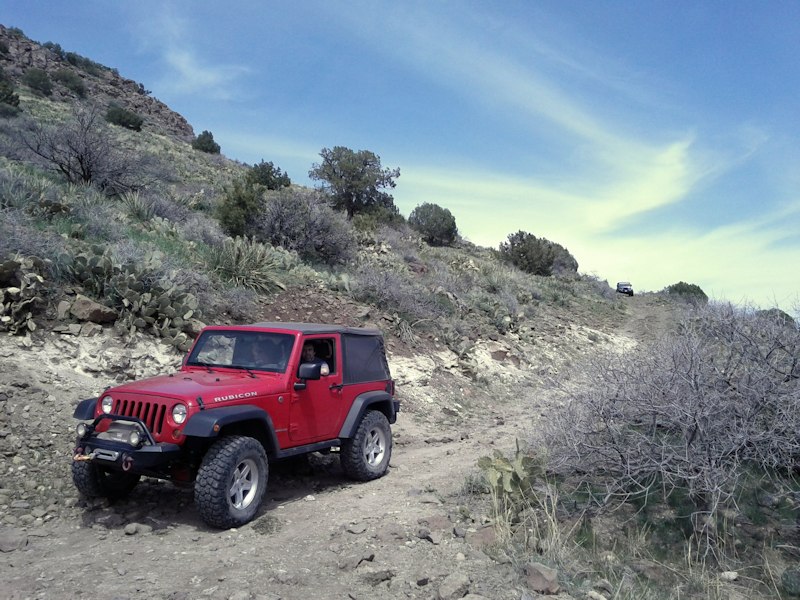 Back on the trail: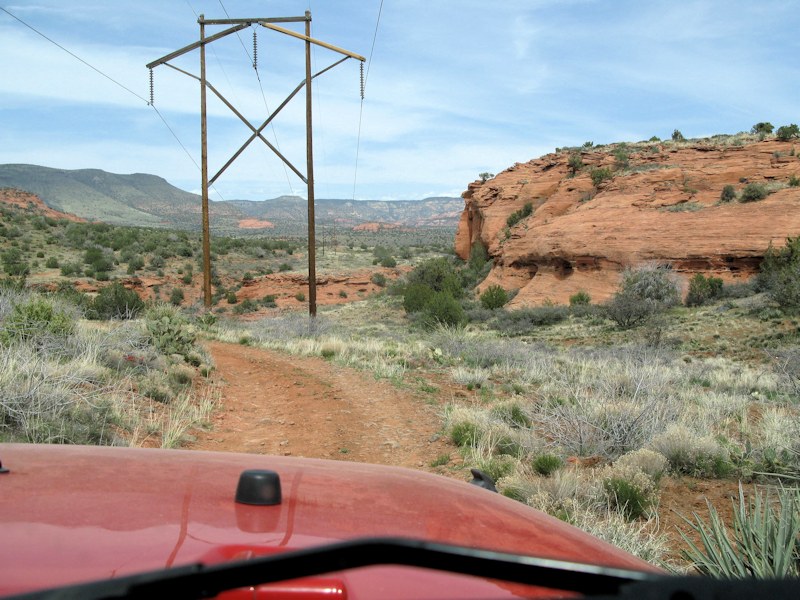 The trail goes on: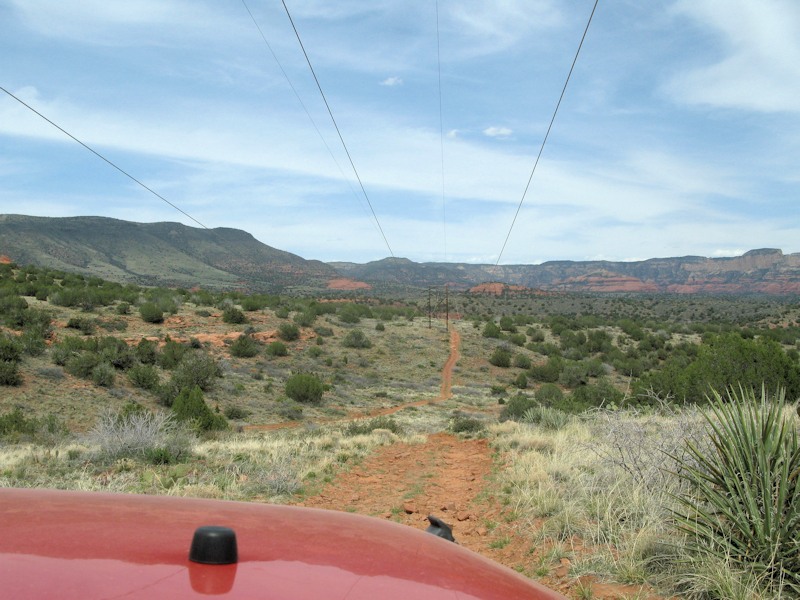 Heading down: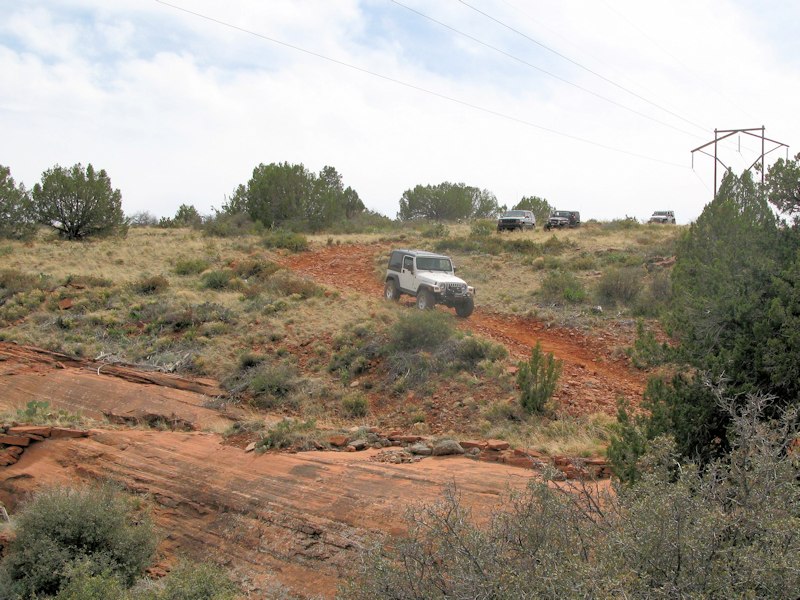 Moving along: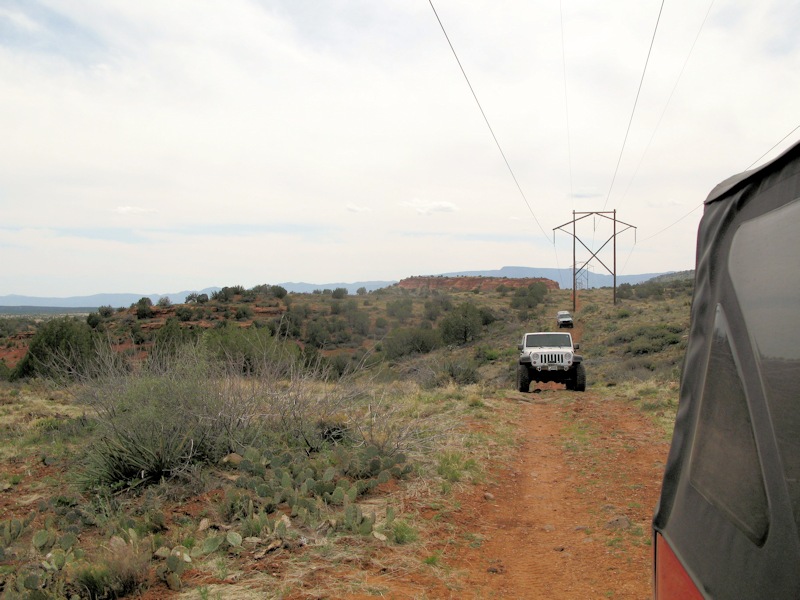 Starting to get to some better obstacles: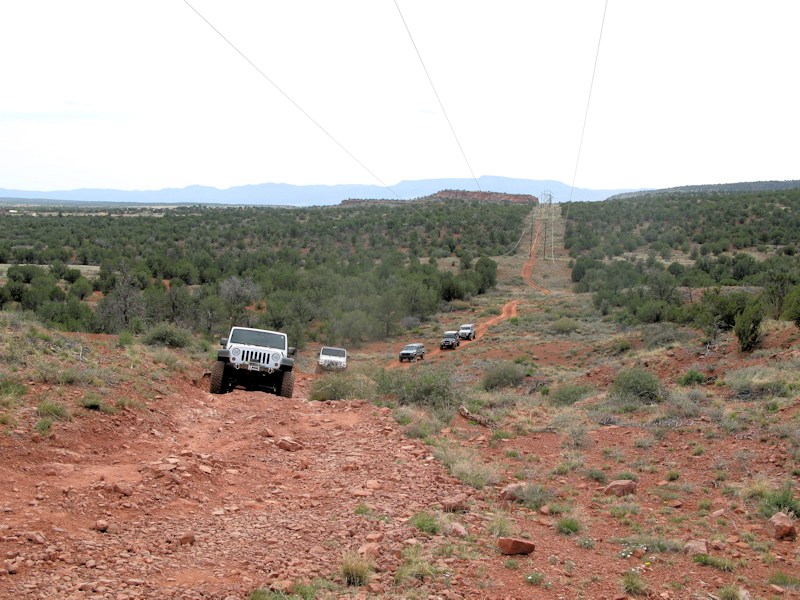 A place to flex: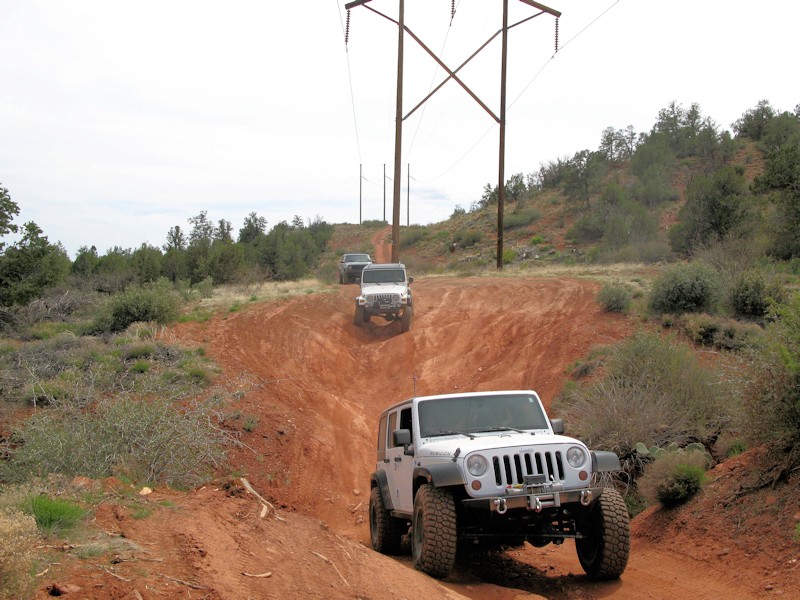 A fun hill: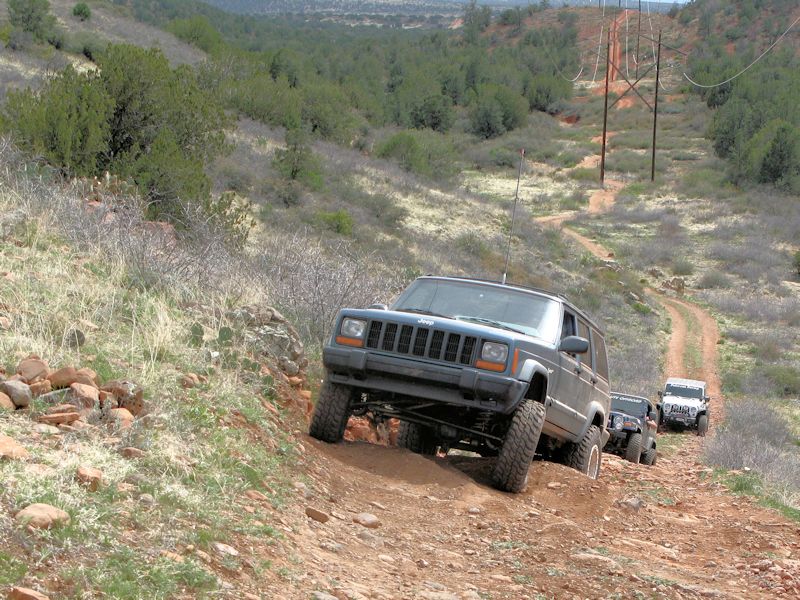 The Z Turn hill that was graded so a car can drive it: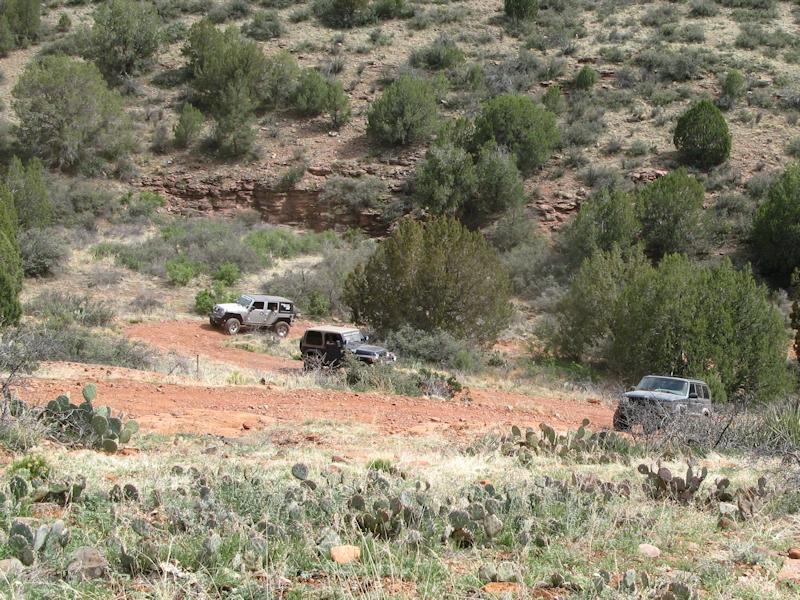 ---
If you have any questions or comments about this page click here to send email.
Last modified: April 12, 2013 12:38:24 AM