The Trail:
Pinnacle Peak and 35th is play area that is Arizona State Trust Land. An Arizona State Land Department (ASLD) permit is required to access this land. There are a few dirt hills and a small rocky wash that you can run to test out you Jeeps capabilities.
Rating:
1.0 - 2.5
Runs:
Date: 8/17/2008
Suspension: TeraFlex 2.5" Spring Lift, stock tires
Photos:
Instead of driving over (as pictured), you can take this dirt hill on the edge to flex each side of the Jeep independently: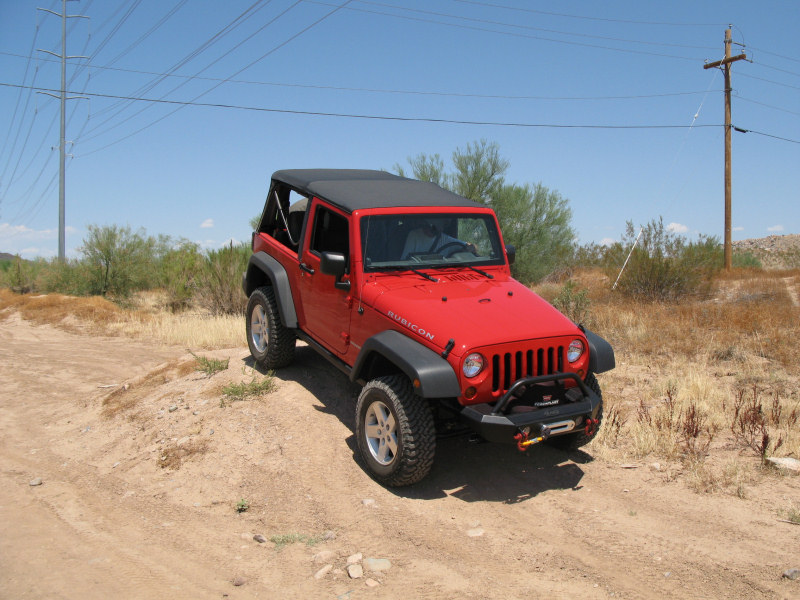 Heading into the wash: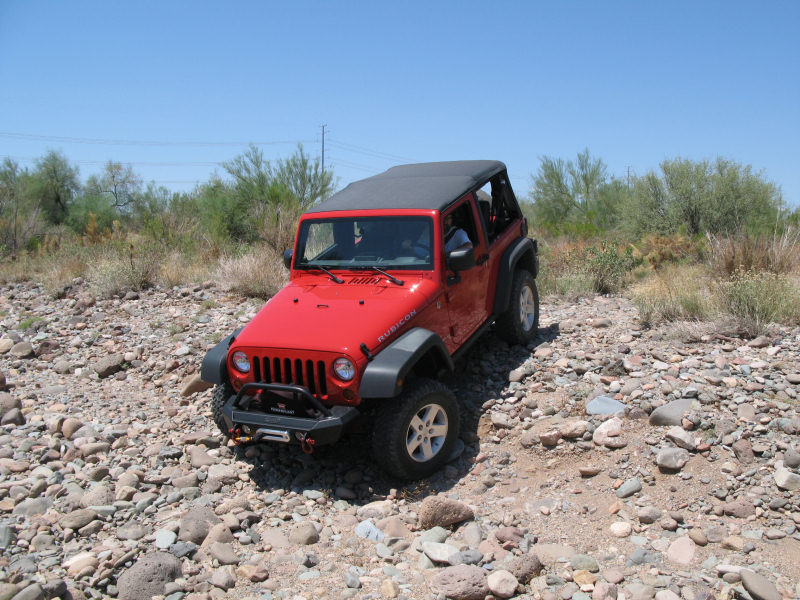 ---
If you have any questions or comments about this page click here to send email.
Last modified: December 21, 2009 06:54:23 PM