The Trail:
A small group from the Central Arizona Jeepers took a short trip to search for Geodes near Payson. There is an uphill ledge off FR 64 that leads to the trail that has lots of thunder eggs and some geodes scattered all around.
Rating:
2.0 - to get up the ledge, 1.0 for the portion of the trail we traveled
Runs:
Date: 5/24/2009
Suspension: TeraFlex 2.5" Spring Lift, stock tires
Photos:
Parked after going up the ledge: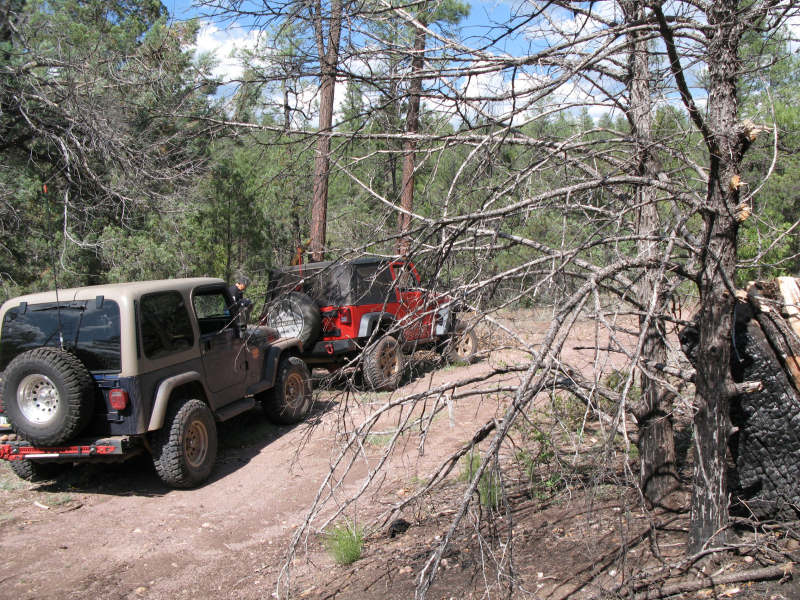 Picking out some good ones: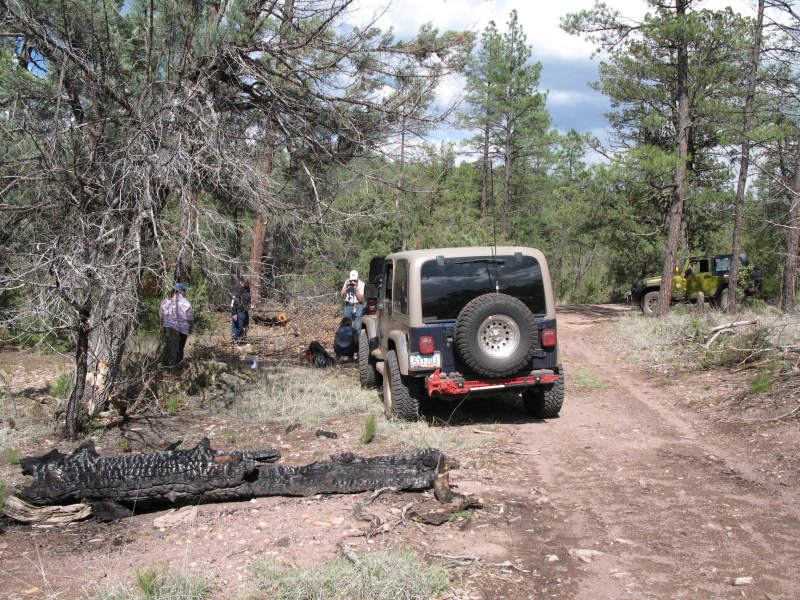 There are lots of them all over the place: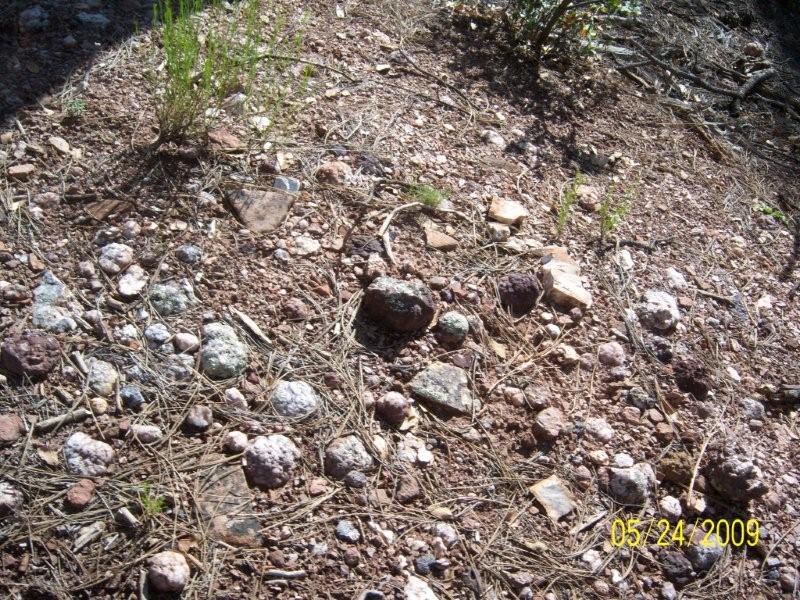 Finished collecting for the day, heading down the ledge: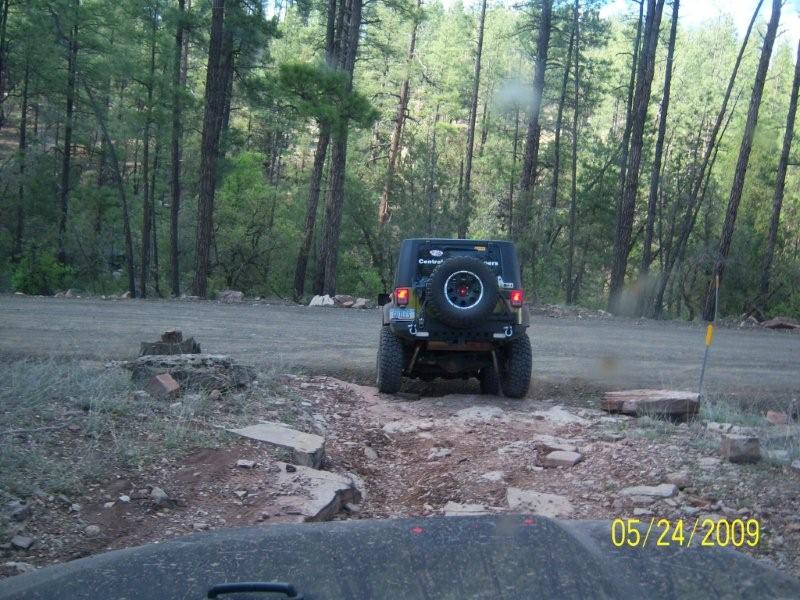 Heading down the ledge which has some additional rocks that can be stacked: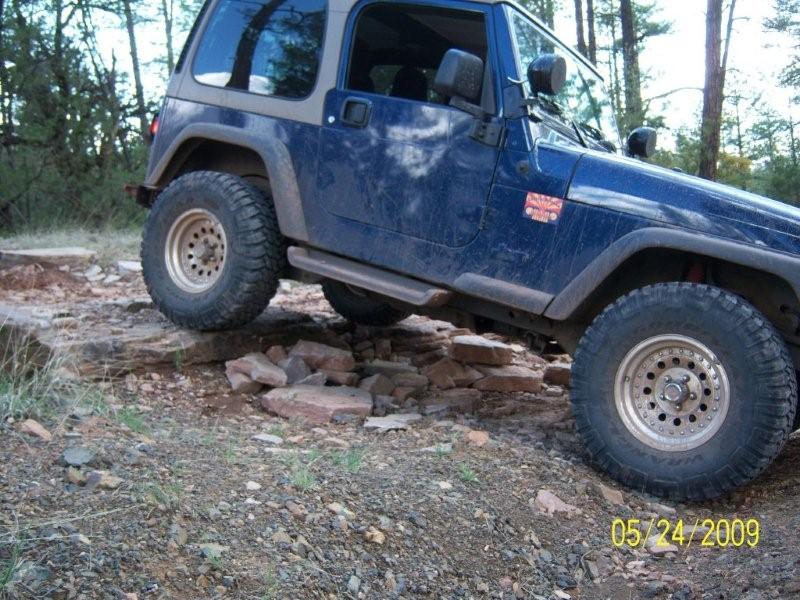 Some of the thunder eggs and geodes we collected: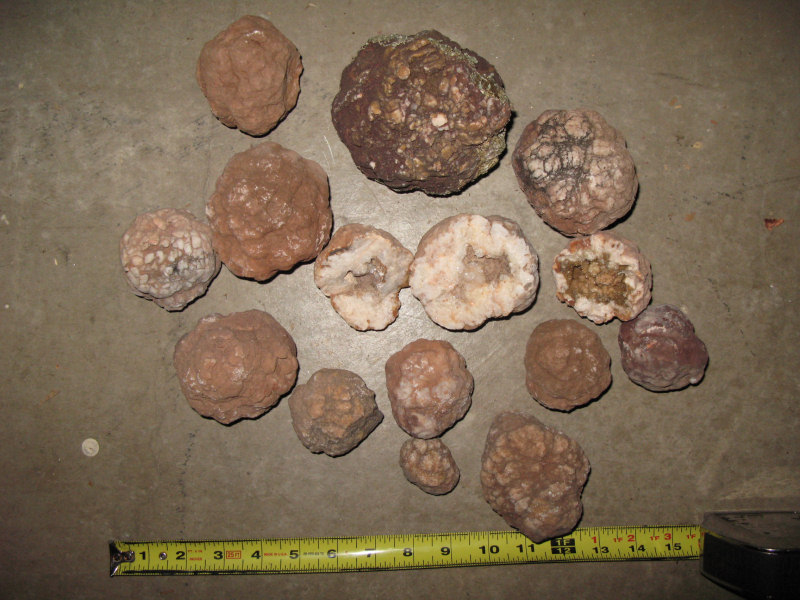 ---
If you have any questions or comments about this page click here to send email.
Last modified: March 10, 2010 09:11:58 PM