The Trail:
Last year the trail to the mine had a dead end near the mine, but now the trail continues so you can exit at the end. The trail has some great scenery and a number of washouts.
Rating:
2.5
Runs:
Date: 1/8/2010
Suspension: TeraFlex 2.5" Spring Lift, BFG 35x12.50x17
Photos:
We started up on Ord Mountain and worked our way down to the mine. We found some snow along the way: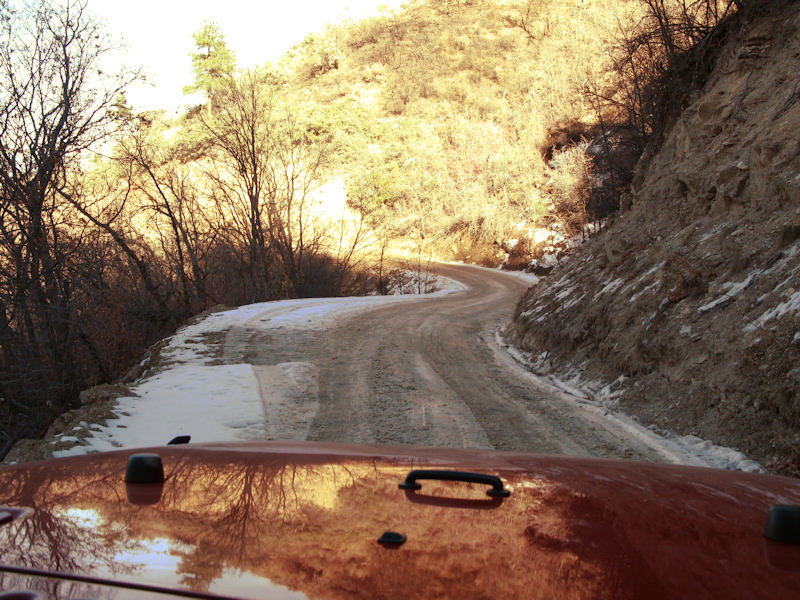 Some washouts and scenery: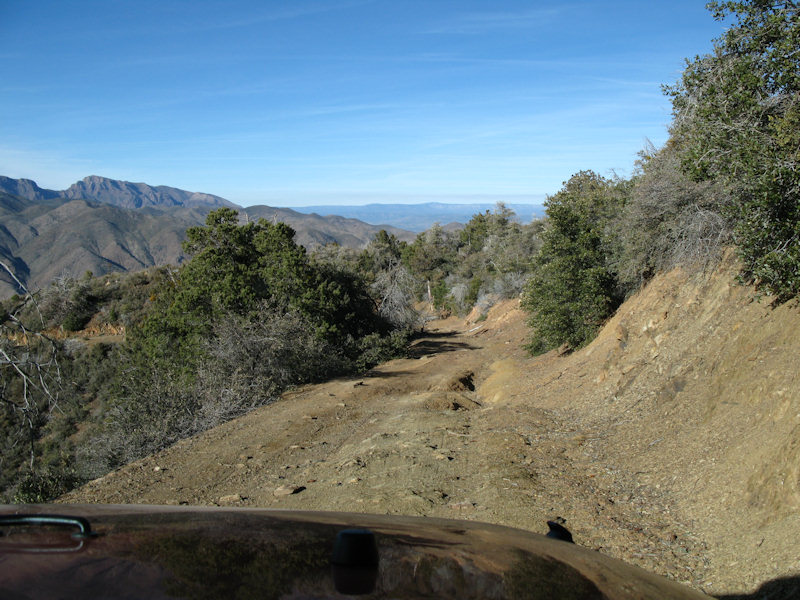 Still going down: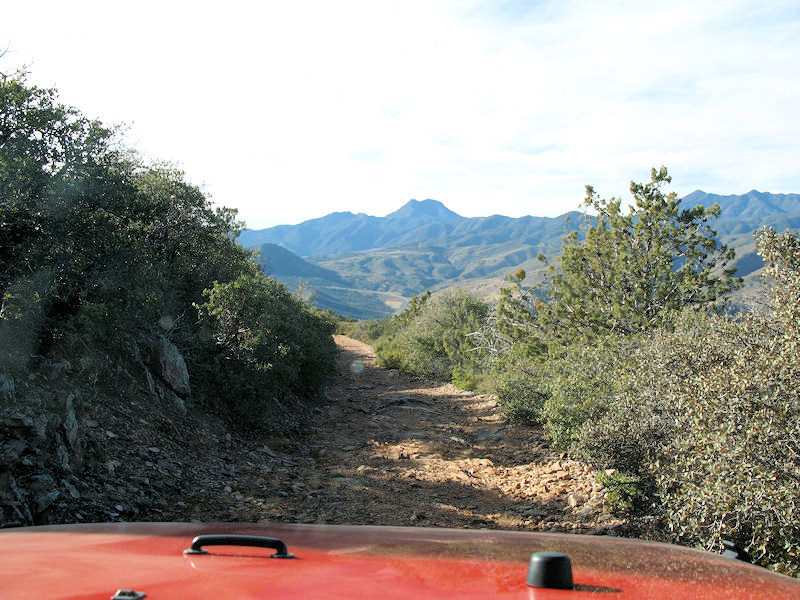 Someone built a nice wall along this portion of the trail: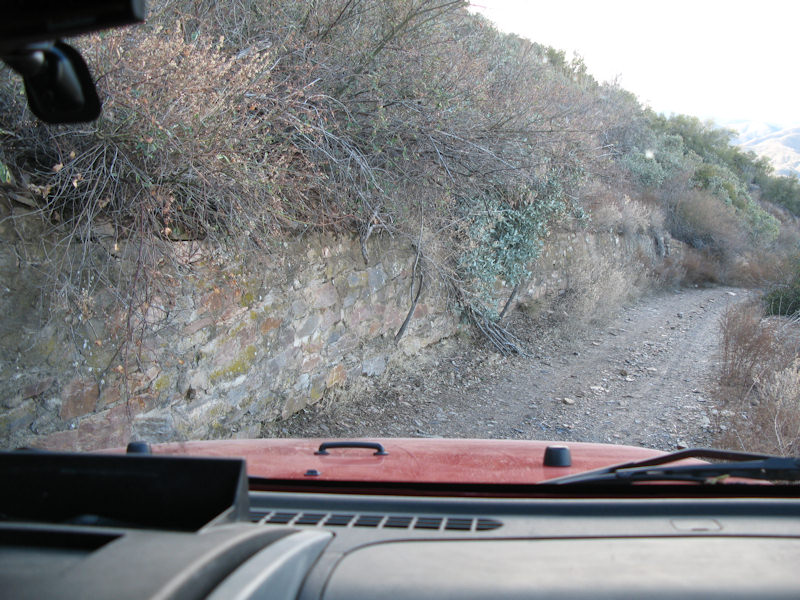 The upper portion of the mine. There were pits and these boulders with quarts up here: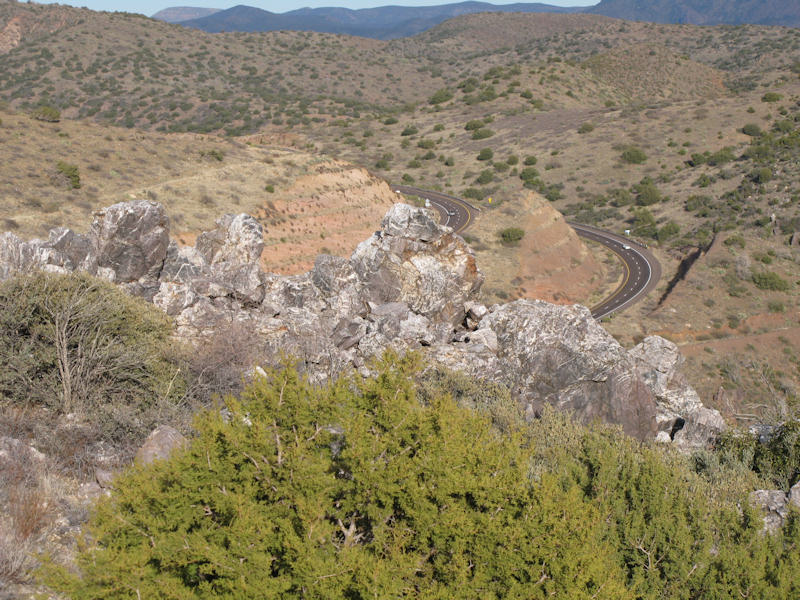 Some of the foundations up here: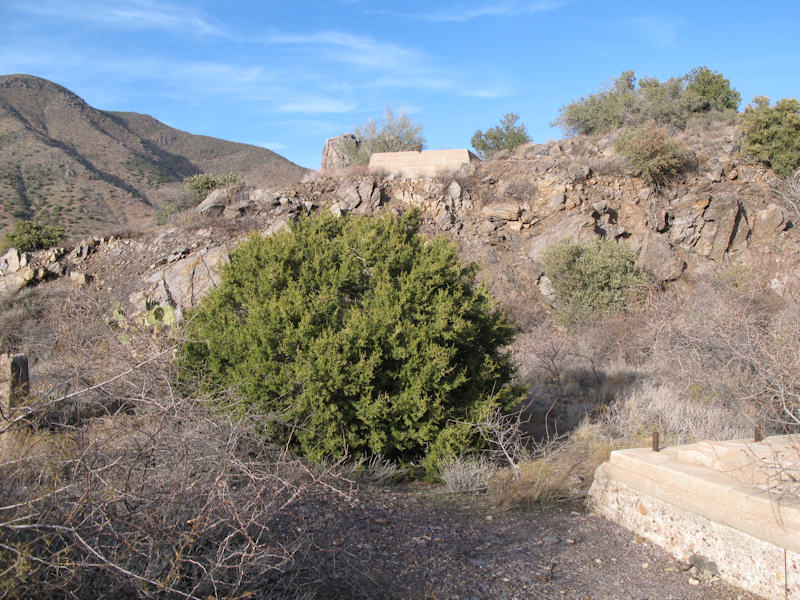 Some more: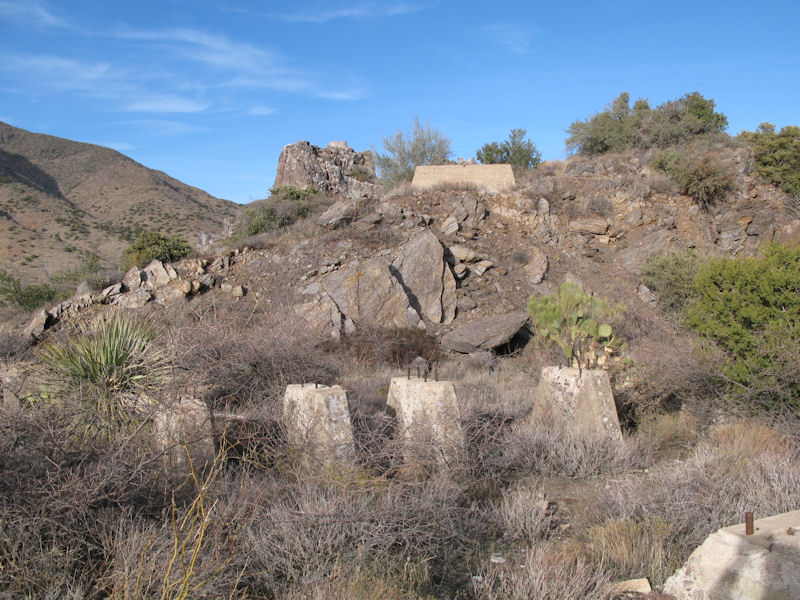 Heading down toward the bottom: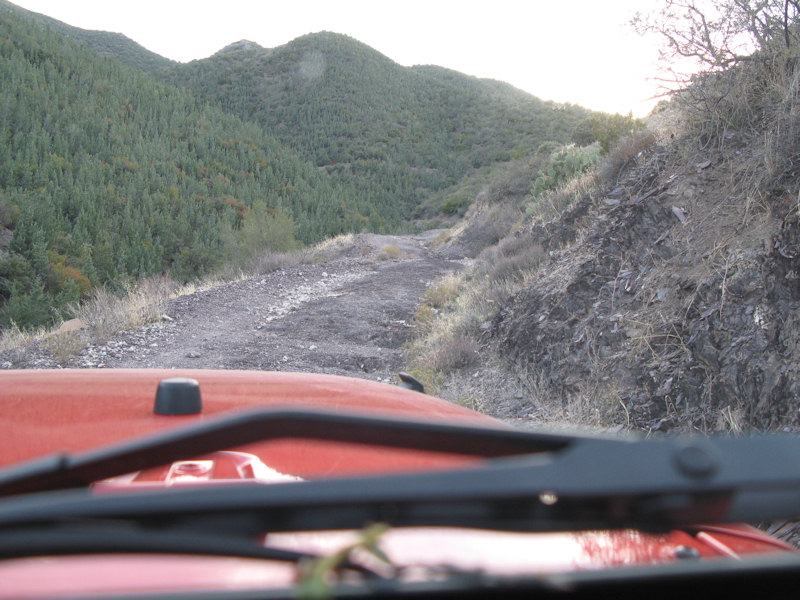 A tank: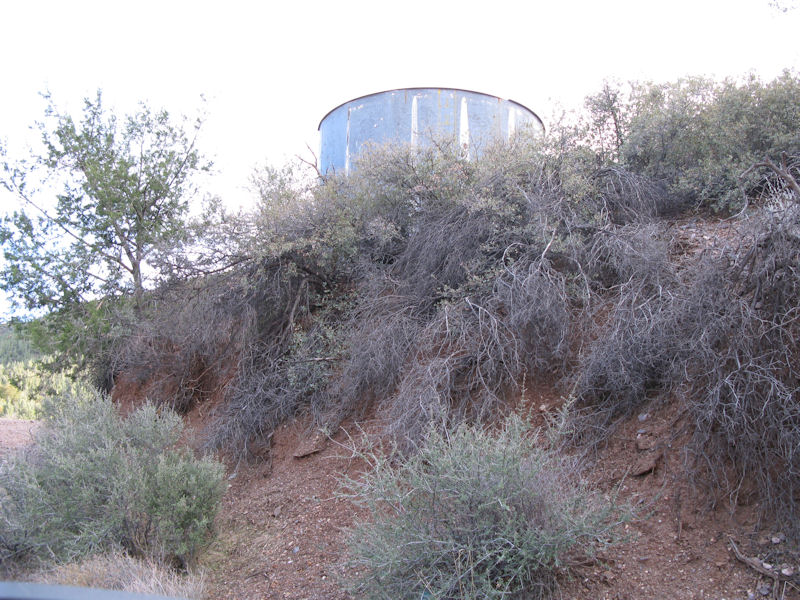 This appears to be the remains of the entrance to the mine - filled in with dirt and rock: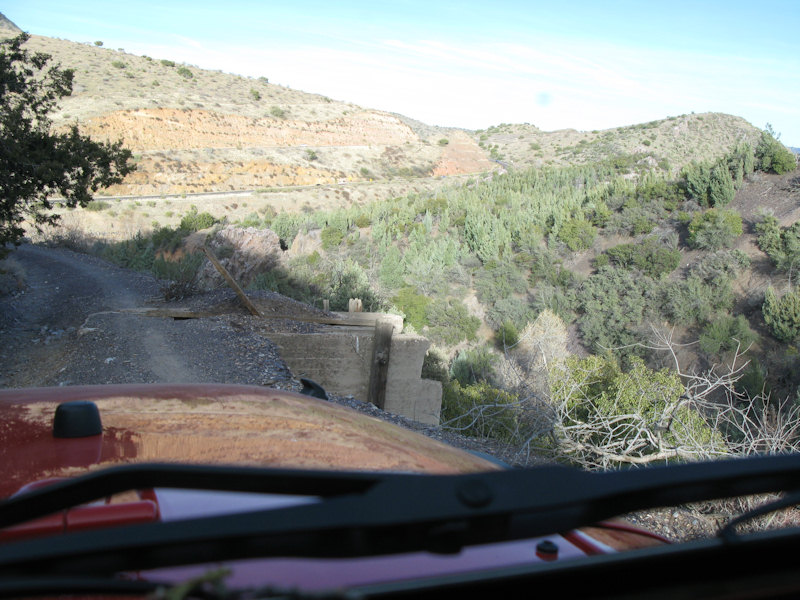 A view of it from the creek: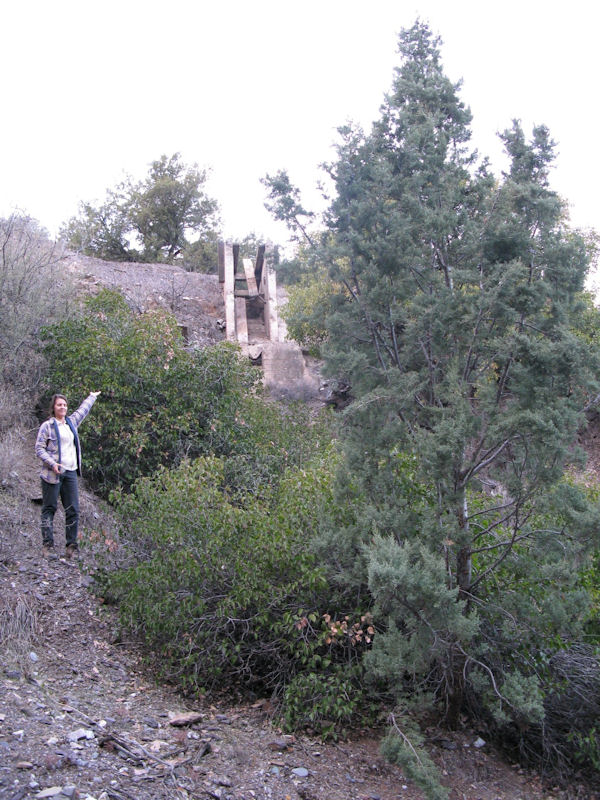 The sun is heading down, but because of the new exit we're on the freeway: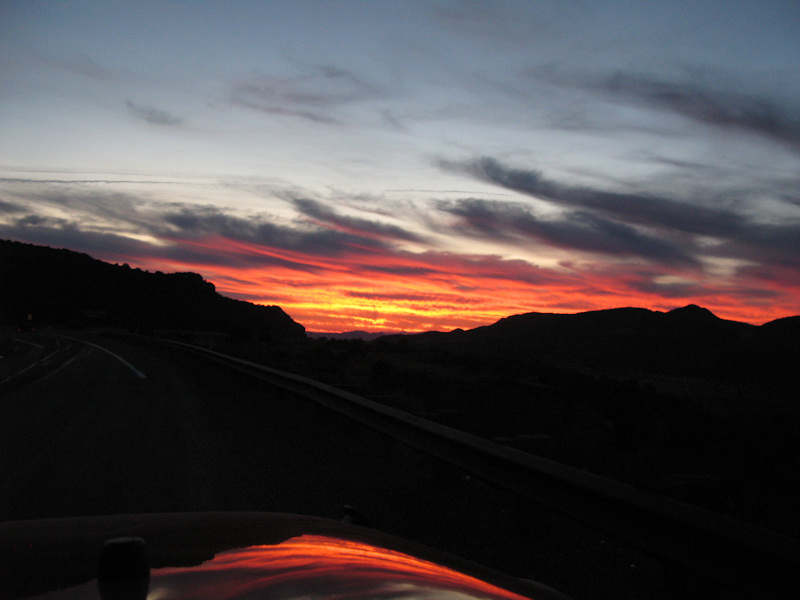 Some of the rocks we collected: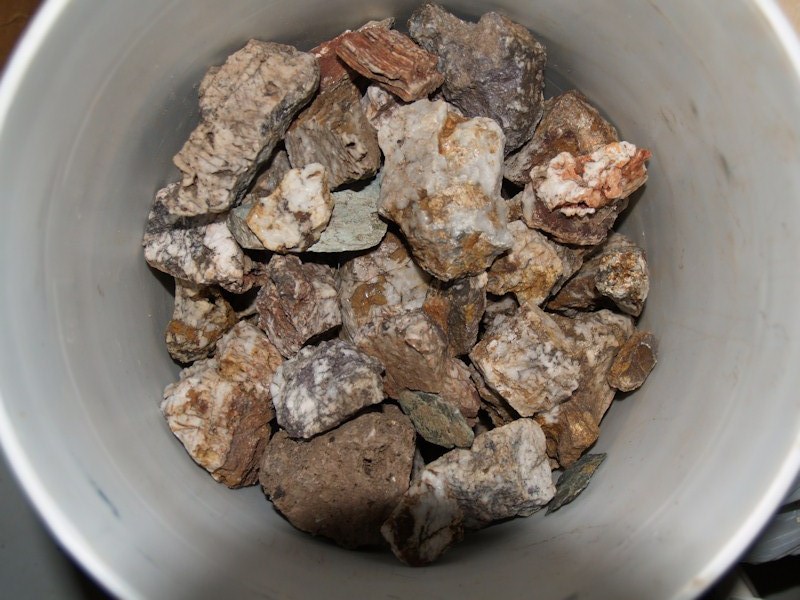 ---
If you have any questions or comments about this page click here to send email.
Last modified: January 09, 2010 02:53:42 PM