The Trail:
Maricopa Green Jasper can be found west of Maricopa and its description is found in one of the many mineral books of Arizona. We took the back way to the site. The trail is mostly graded and level, but there a few sandy washes with washouts that need to be crossed. The trail is hard to locate in spots so care must be taken to stay on the trail. The alternate route to this site is via the instructions in the book.
Note: As of 1/4/2010 this area is not open for rock collection!
Rating:
2.0
Runs:
Date: 12/29/2009
Suspension: TeraFlex 2.5" Spring Lift, BFG 35x12.50x17
Photos:
Most of the trail looks like this: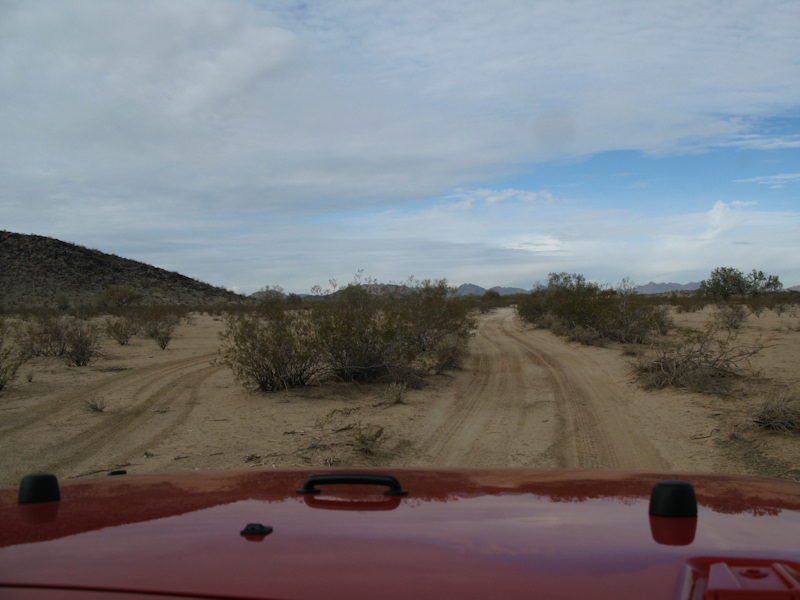 Out in the middle of nowhere: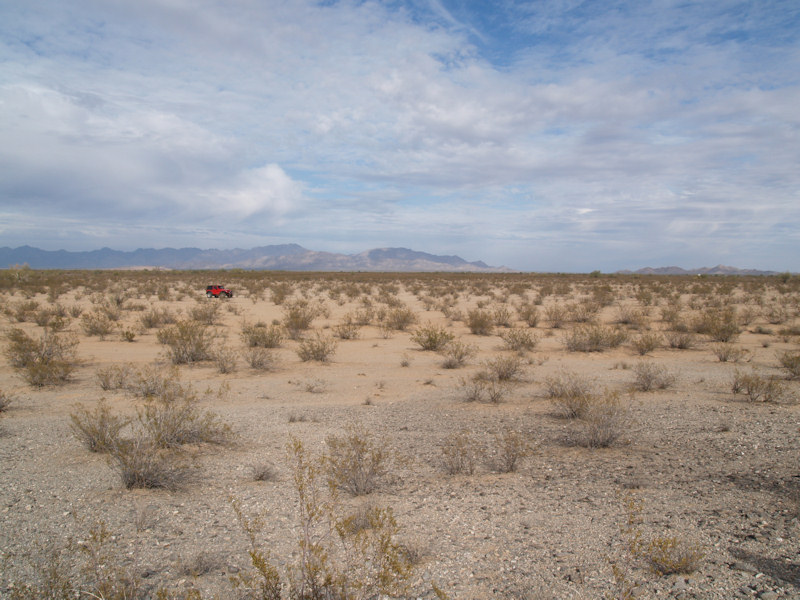 A view from a hill along the way: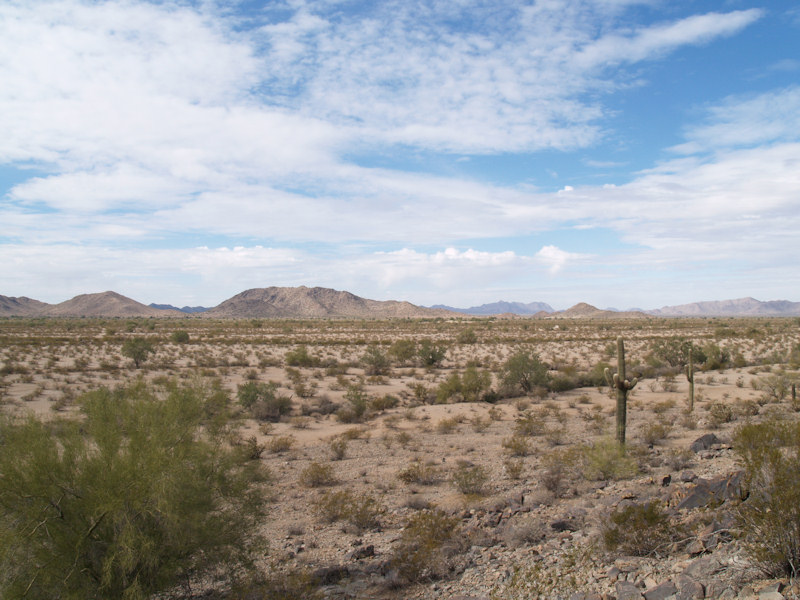 On another hill, can you find the Jeep?: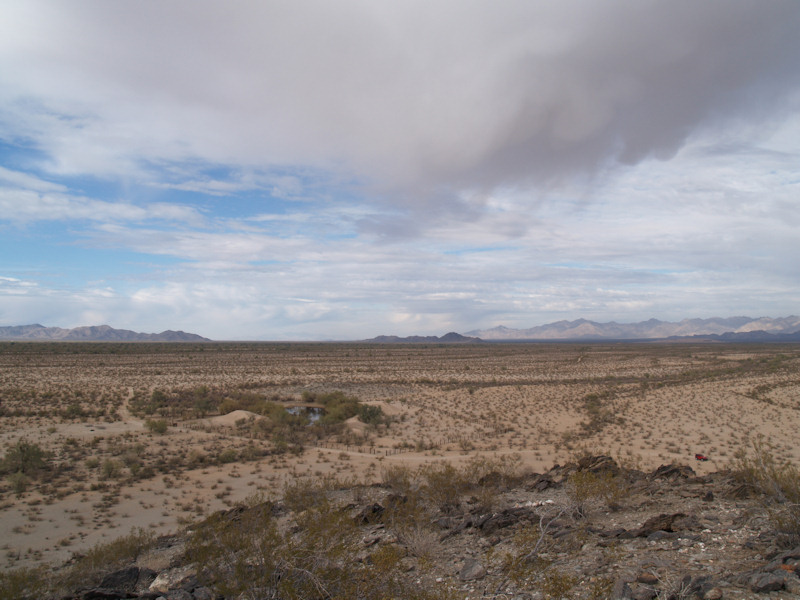 Getting closer to our destination. You may be able to pick out the green color in the hill to the right: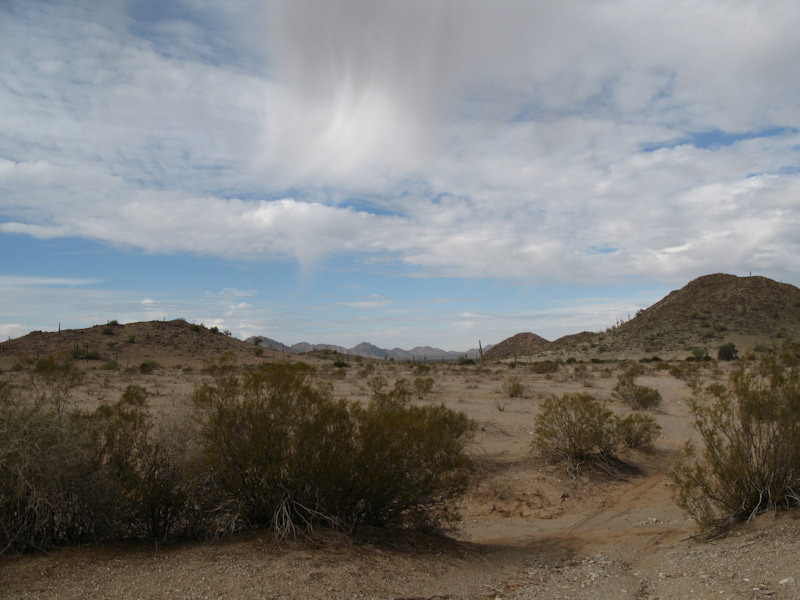 I had to enhance this image a bit because the green didn't show up. This is close to how I remember it - green everywhere: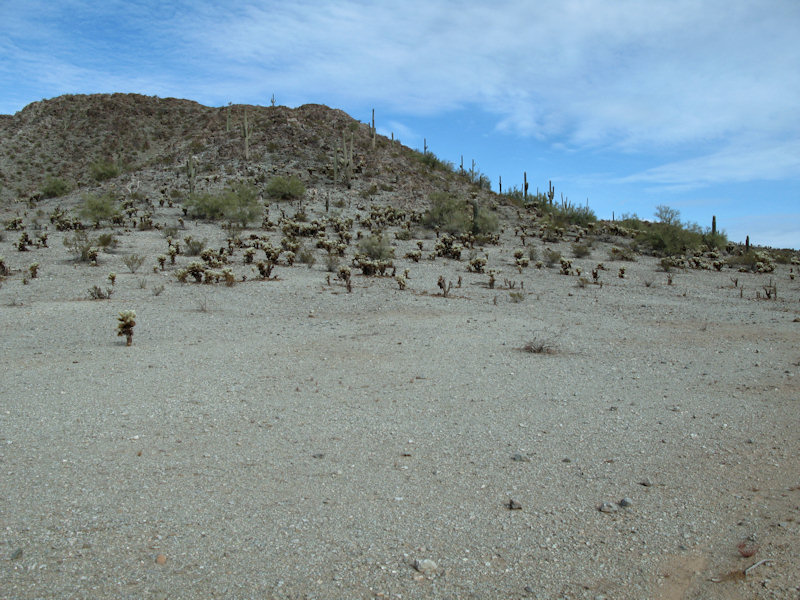 Here's a pit someone dug - you can see some of the Jasper: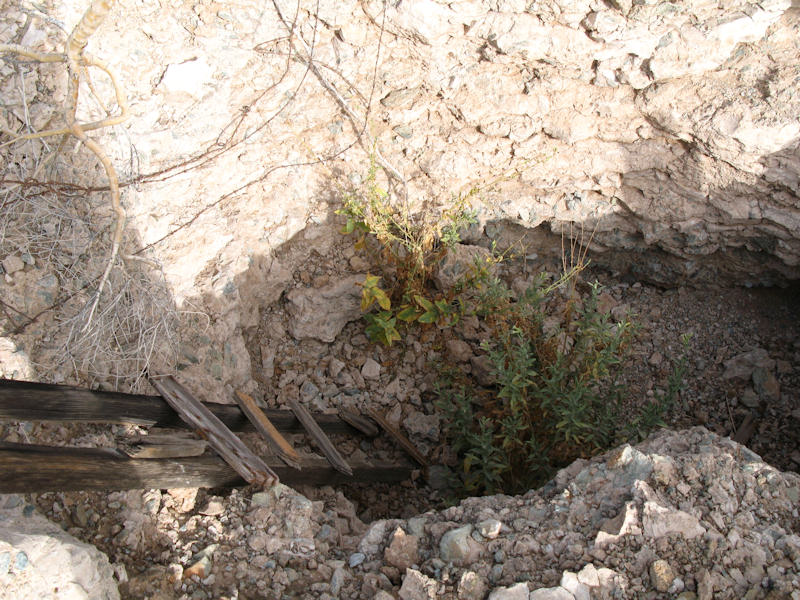 We also saw this sign. What? The sign says no removal of minerals from the area. :( We found a few signs like this around the hill, so we decided to not even look at the minerals in the area lest we get tempted to pick some up. After we got back home I called the BLM about the signs. They were not aware of any closed area, and are investigating if someone may have stolen the signs and placed them around to keep people away. More on this as we get any updates: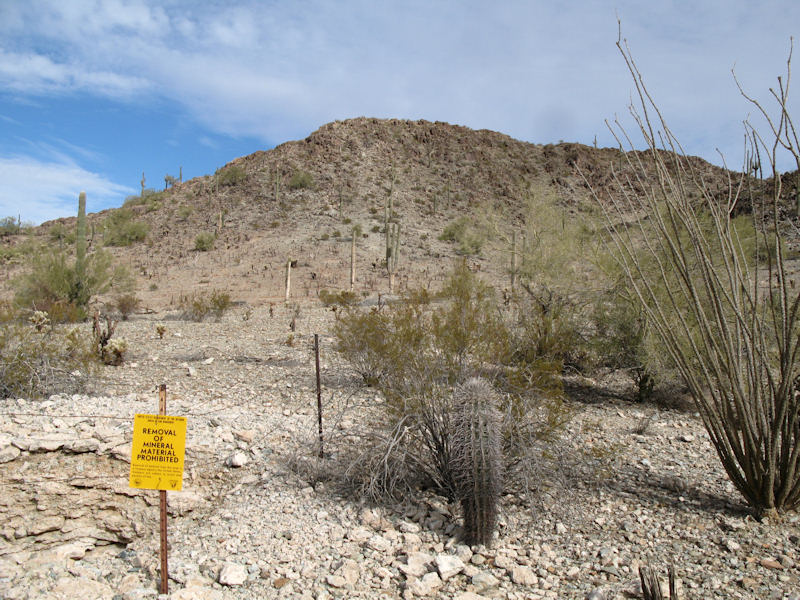 The BLM did some research (1/4/2010), and sure enough the area is now closed for collecting - they may put up new signage that makes it clear where collection is prohibited. We will not re-visit this area unless the collection restriction is lifted.
---
If you have any questions or comments about this page click here to send email.
Last modified: January 04, 2010 11:29:37 PM