The Trail:
An easy trail that runs through scenic forests and past open fields.
Rating:
1.5
Runs:
Date: 7/7/2010
Suspension: TeraFlex 2.5" Spring Lift, BFG 35x12.50x17
Photos:
We ran this trail after Imogene Pass, so we were already aired down. The start of the road: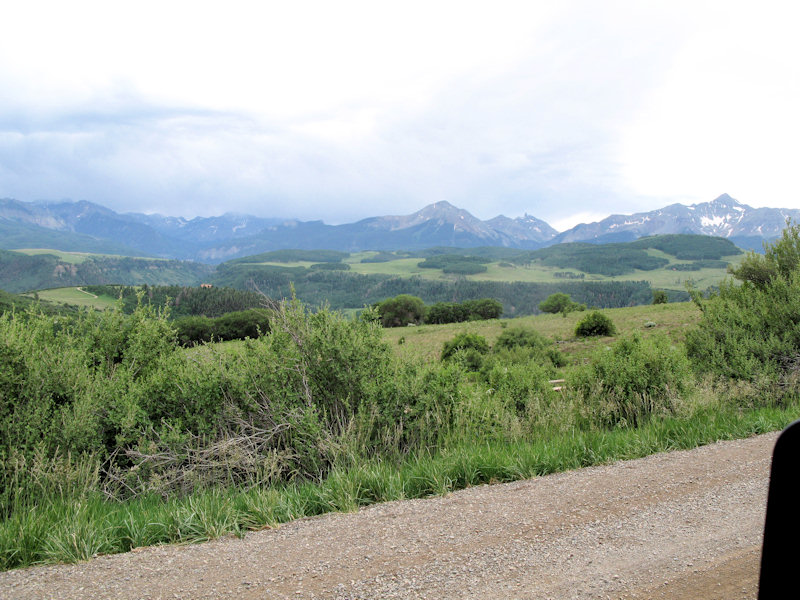 Lot's of greenery around here: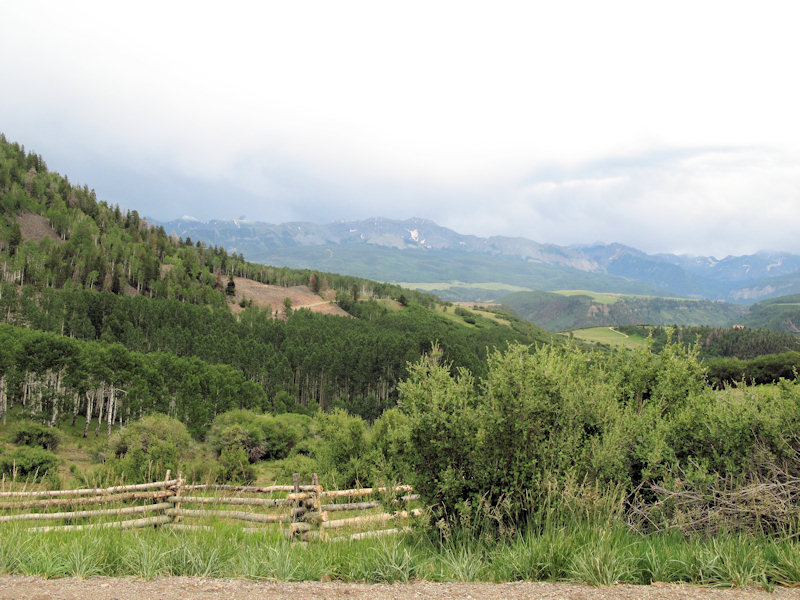 Inside a nice grove of Aspen: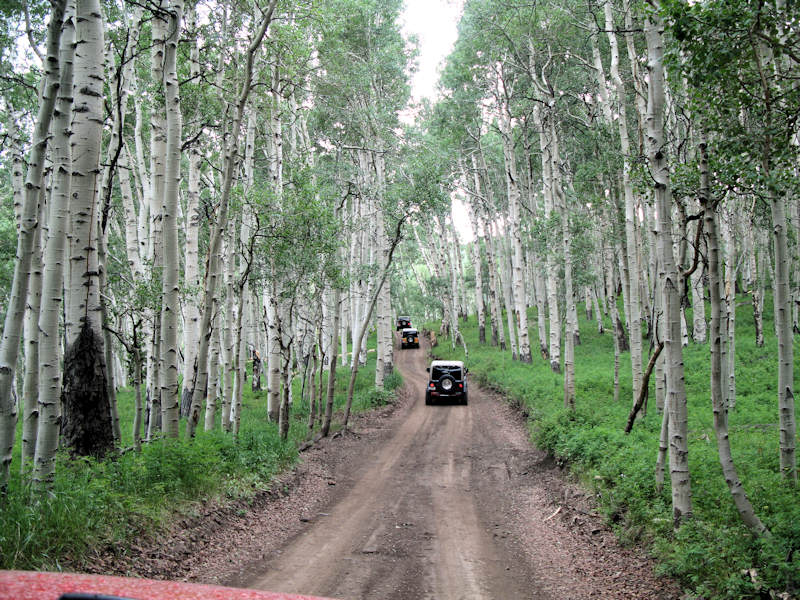 The fields really green this time of year: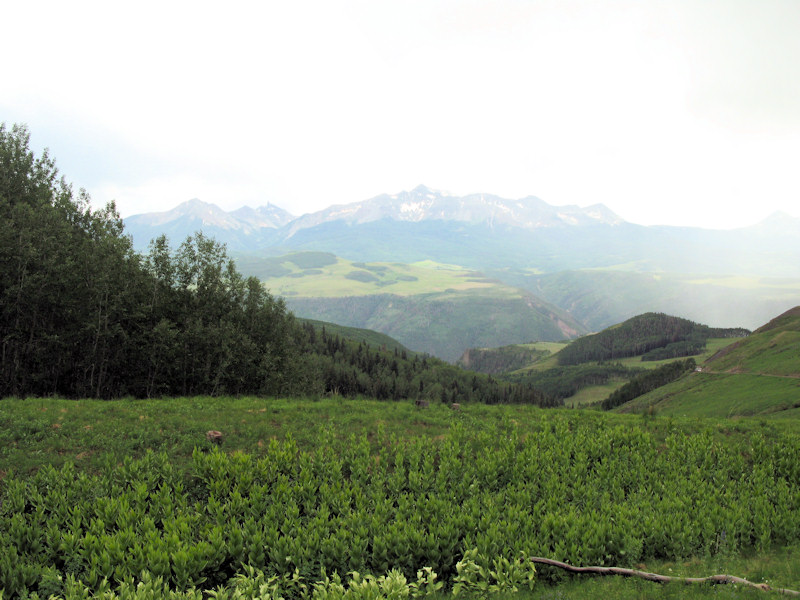 A lone flower: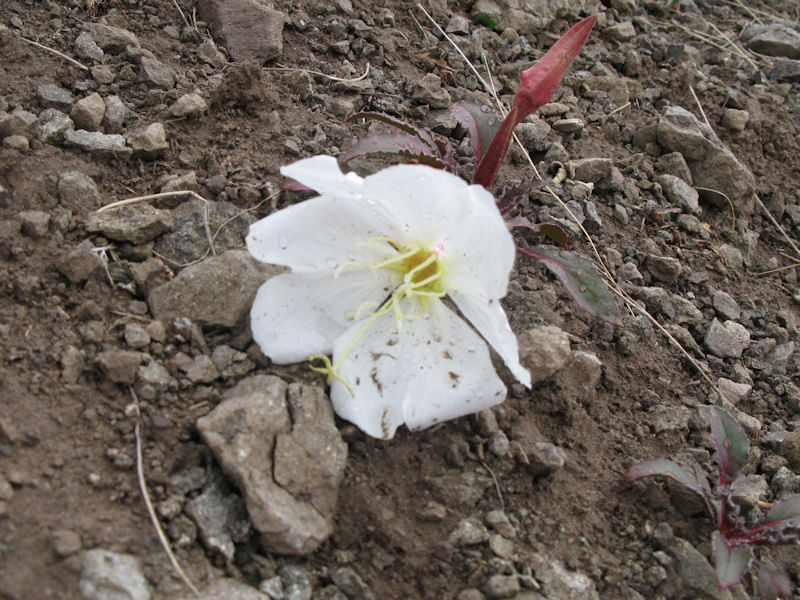 Stopped here for some pictures: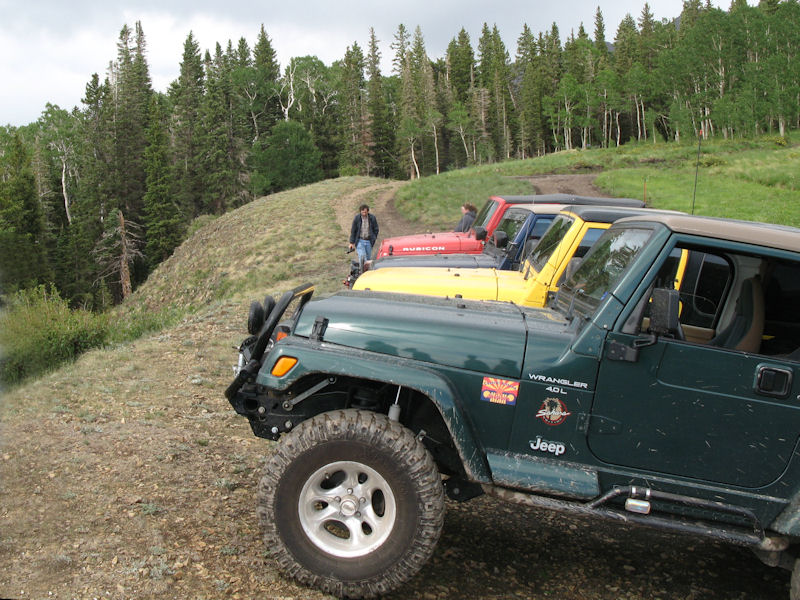 Looks like an old mining site is now a hillside of Lupine: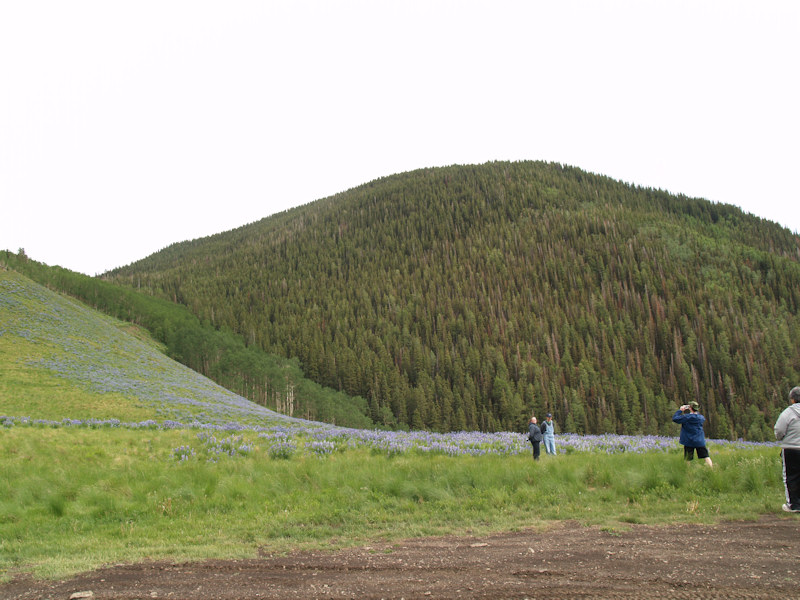 In the filed looking back toward the Jeeps: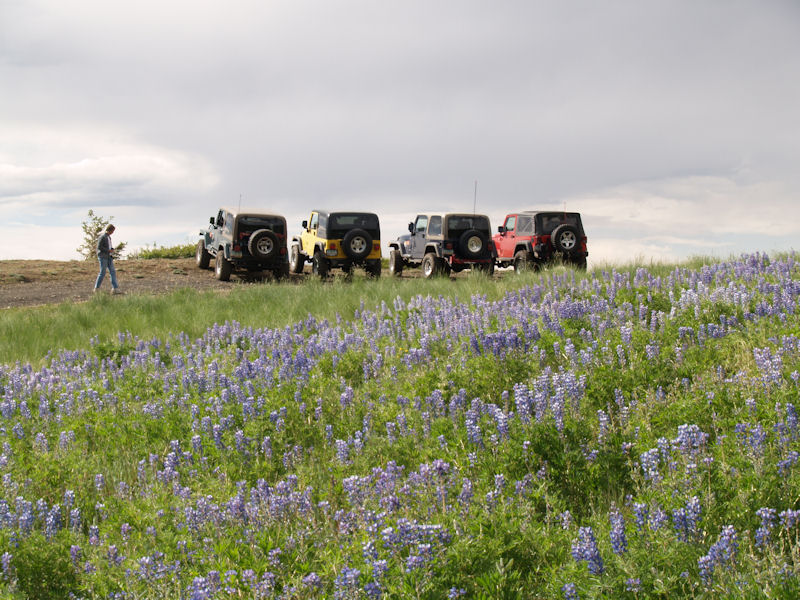 More scenery: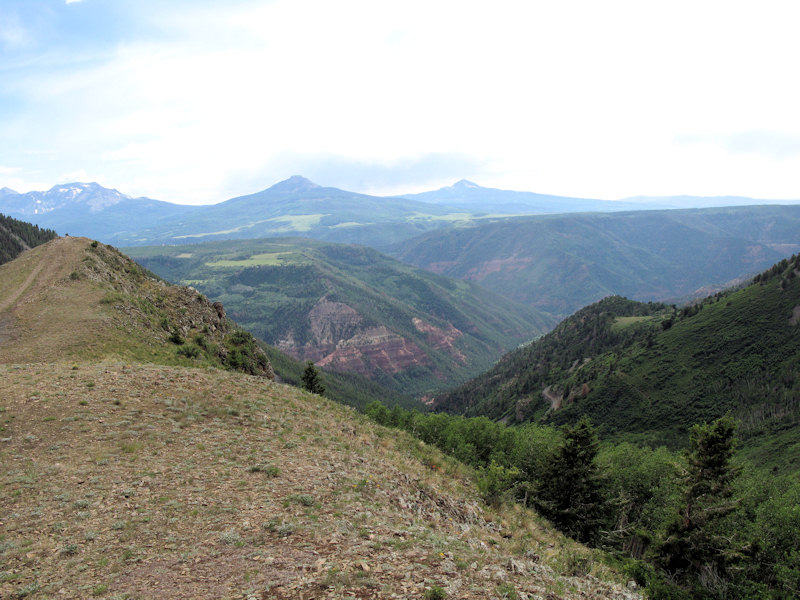 Flowers in the rocks: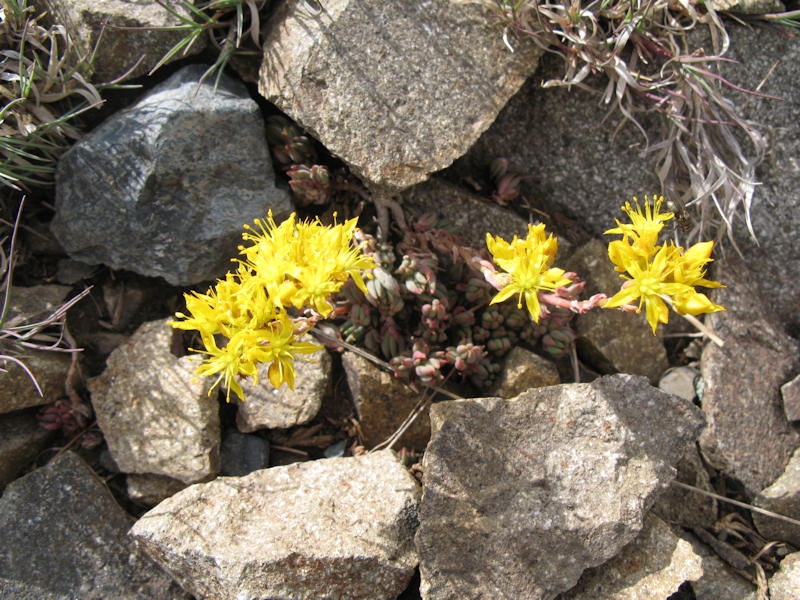 Another shot of the Jeeps: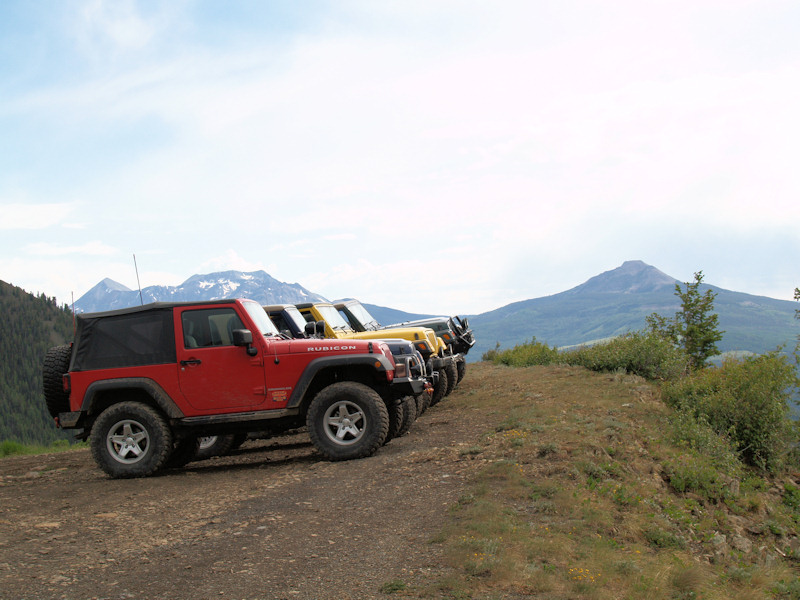 Walking back...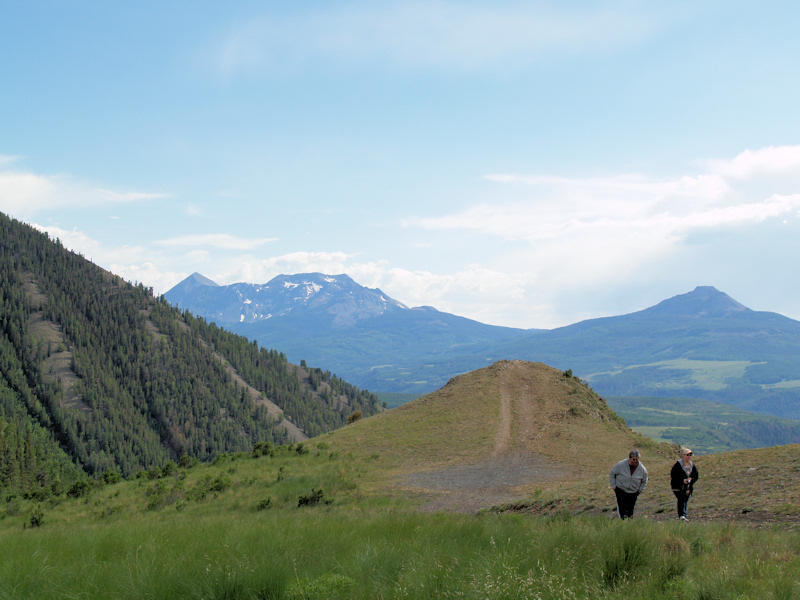 ...to the Jeeps: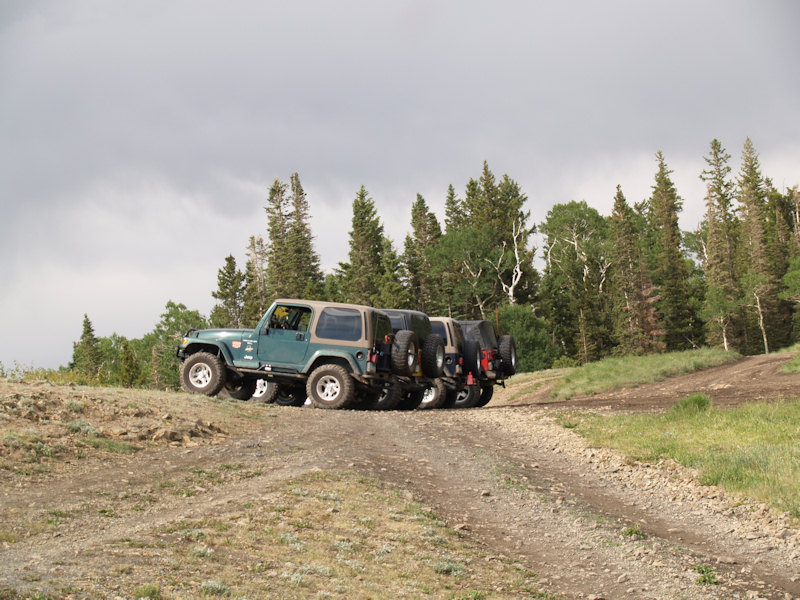 Out in the flowers: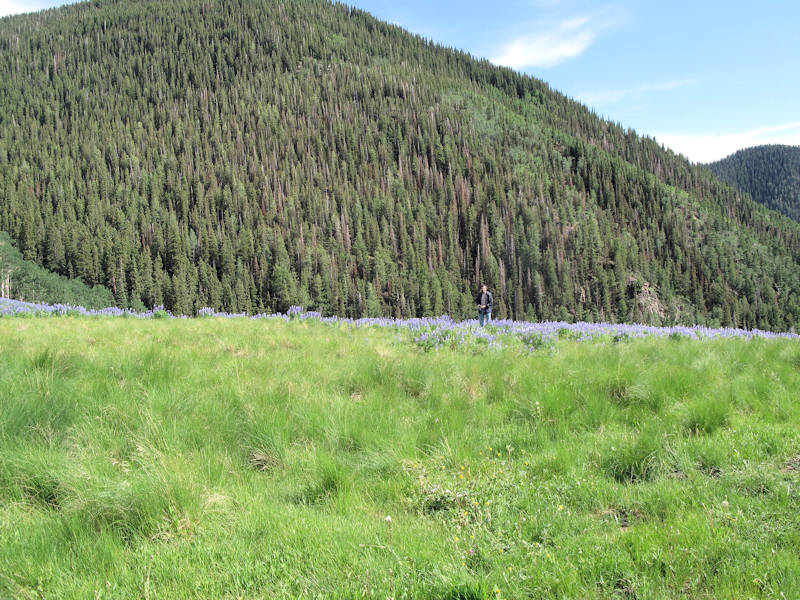 Time to move on: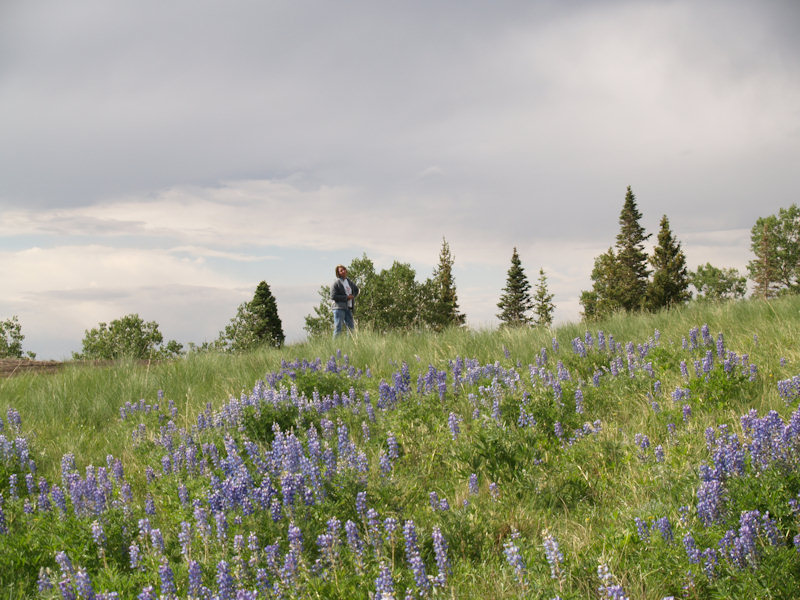 More Aspen: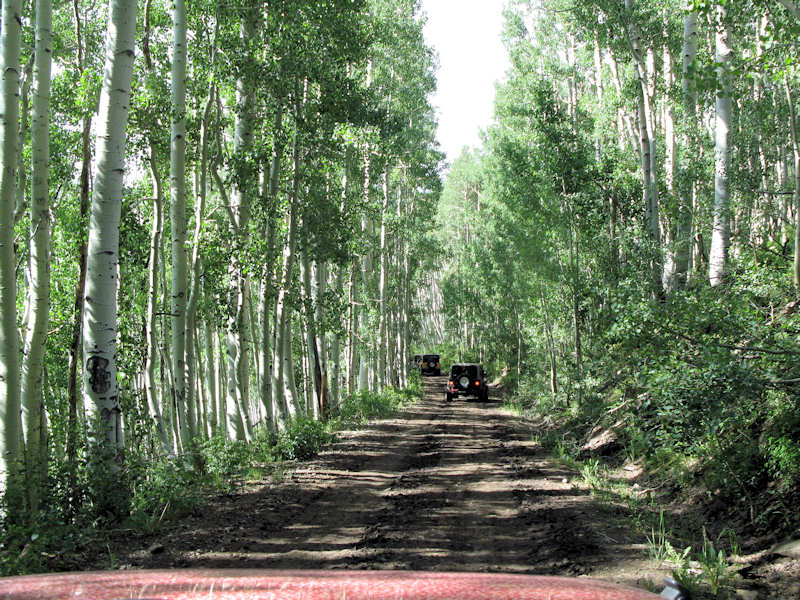 Another shot: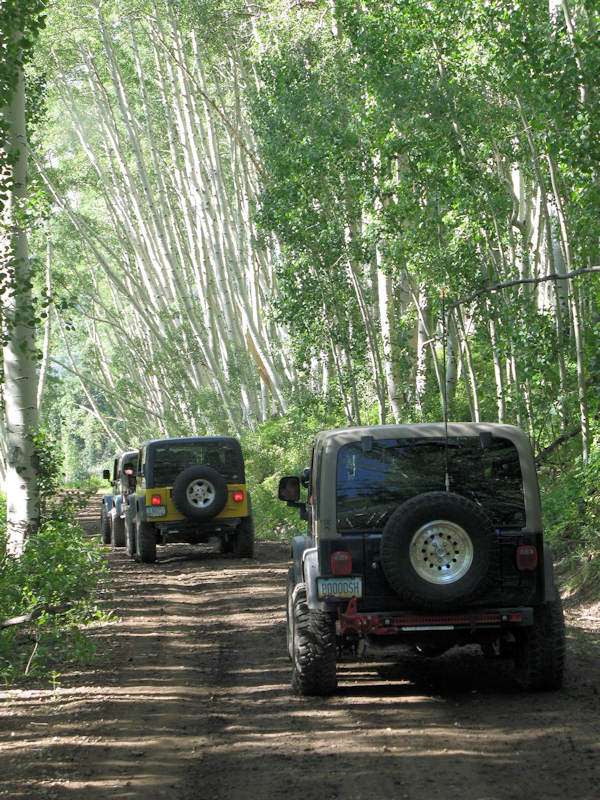 A flower: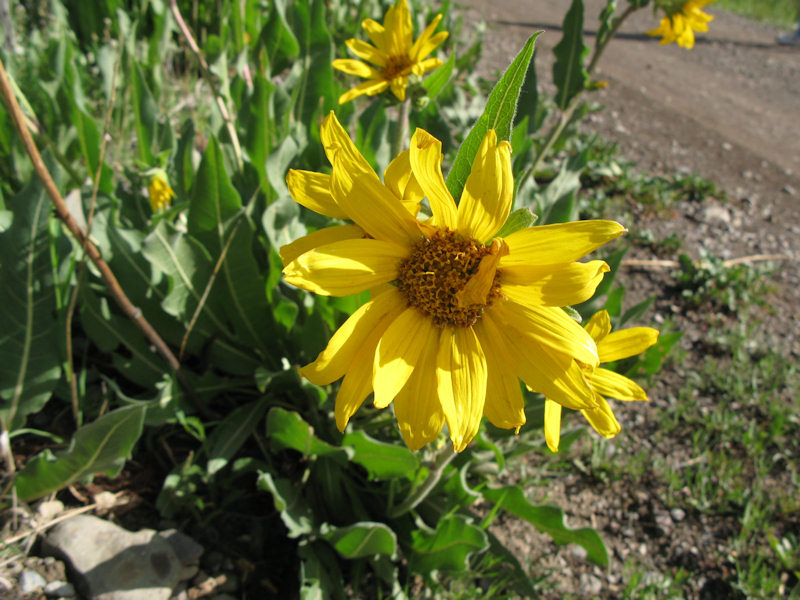 A field of them: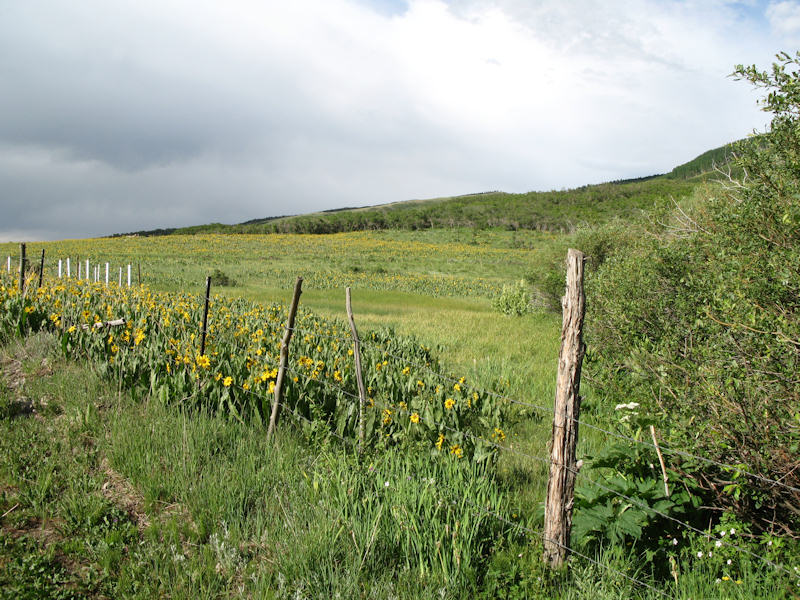 Looking back toward the Jeeps: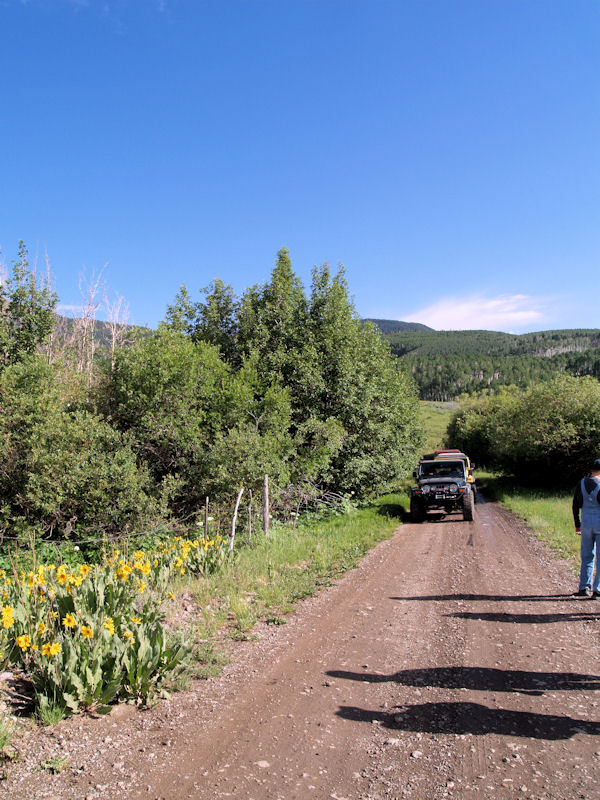 Driving along the road past the field: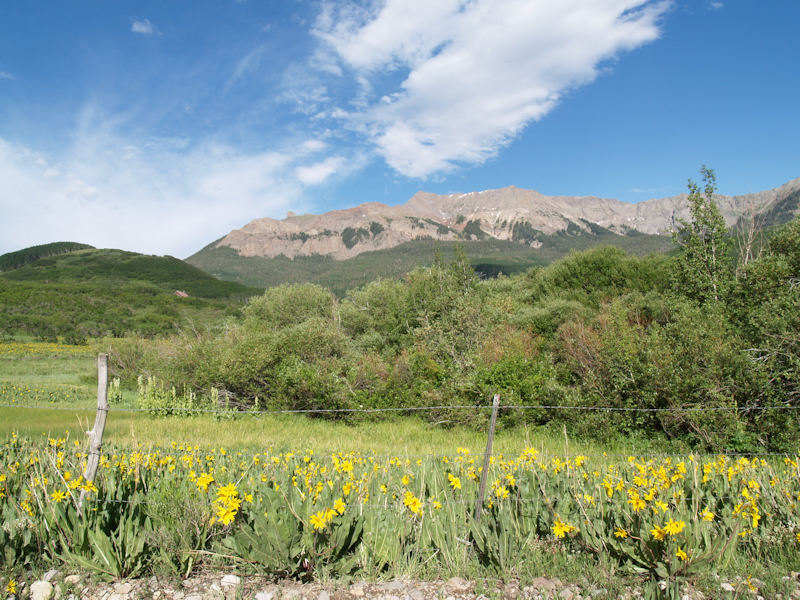 Sure are a lot of flowers out there: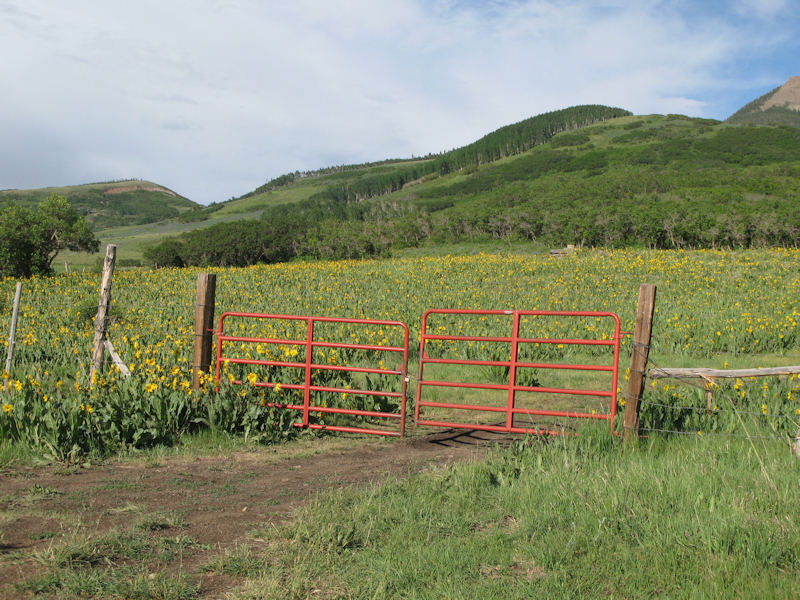 They seem to go forever: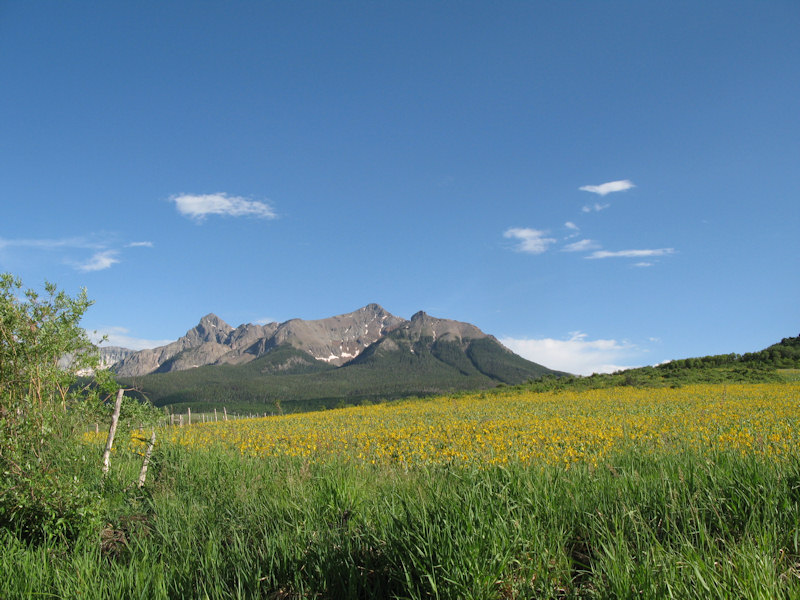 More flowers: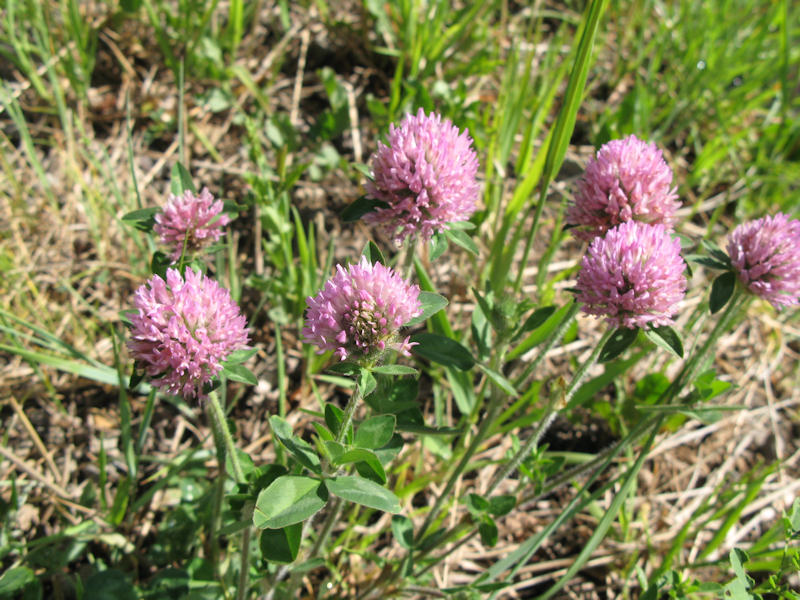 A nice reflection: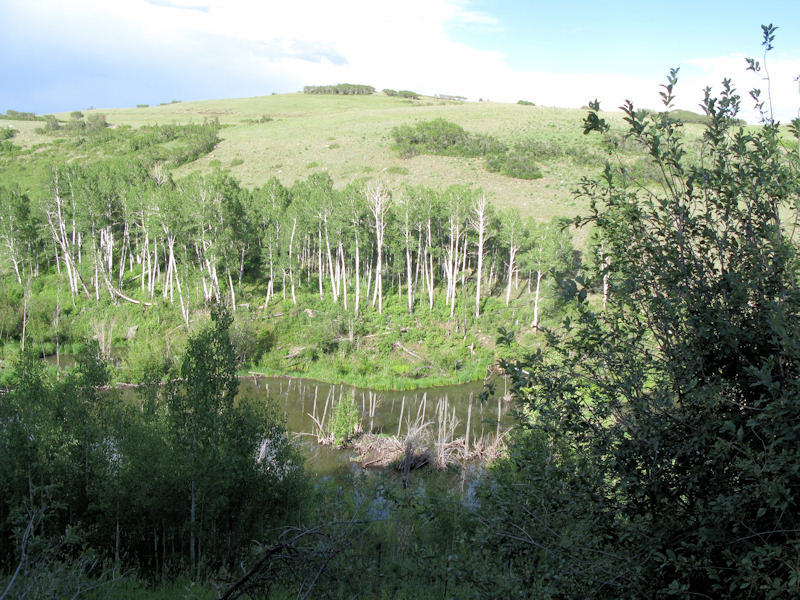 Another ranch along the way: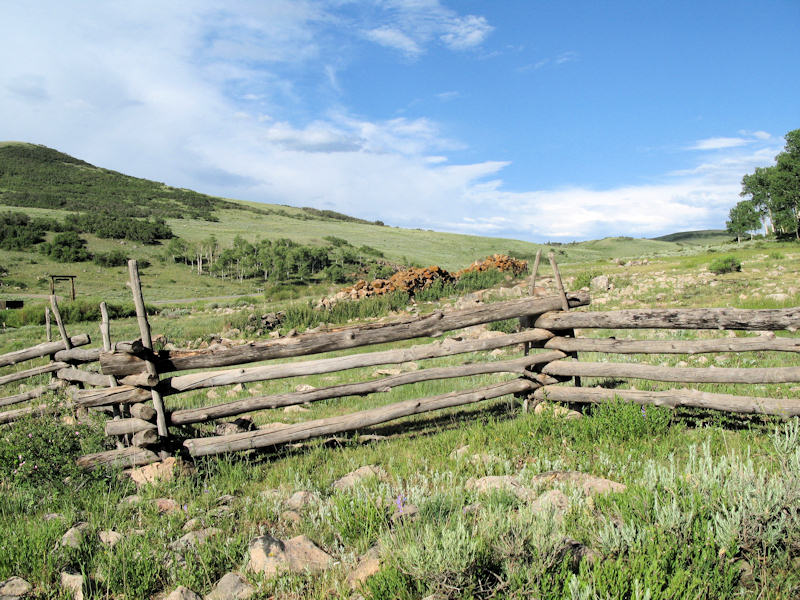 At the air up spot looking back on the road: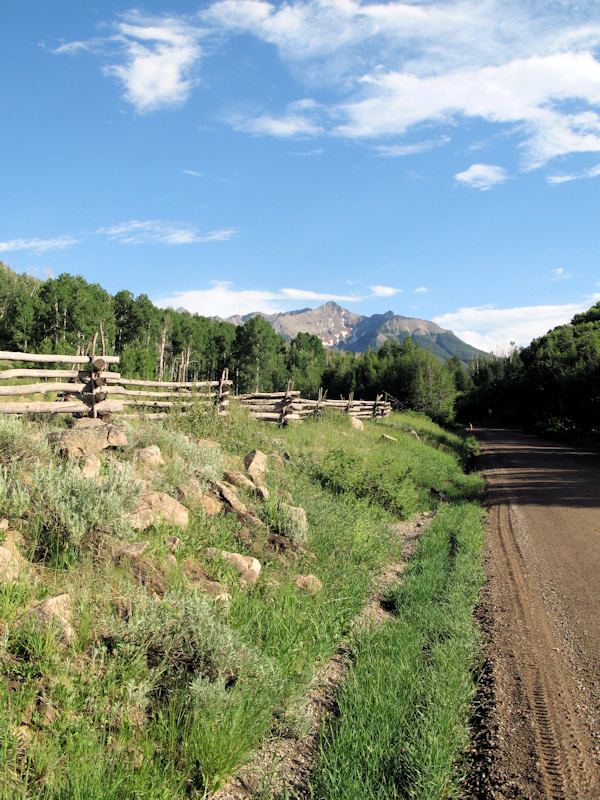 See anyone watching us?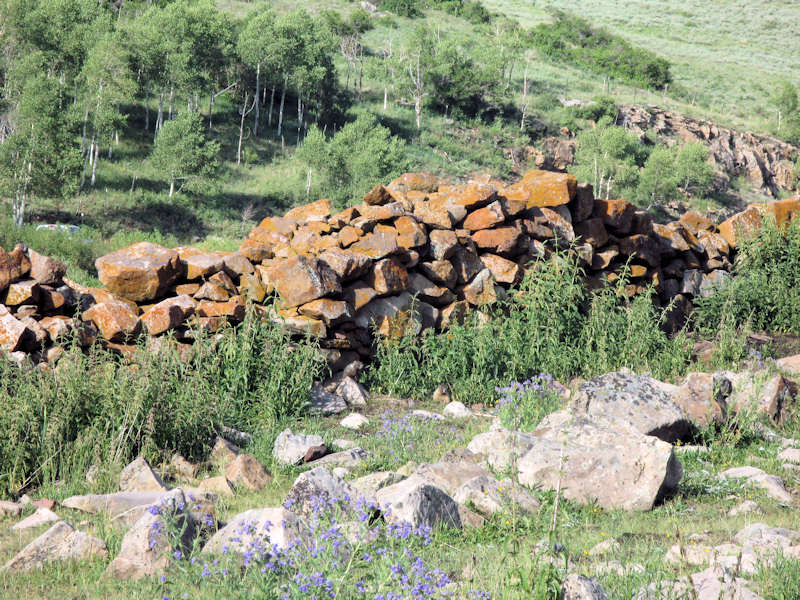 Hello: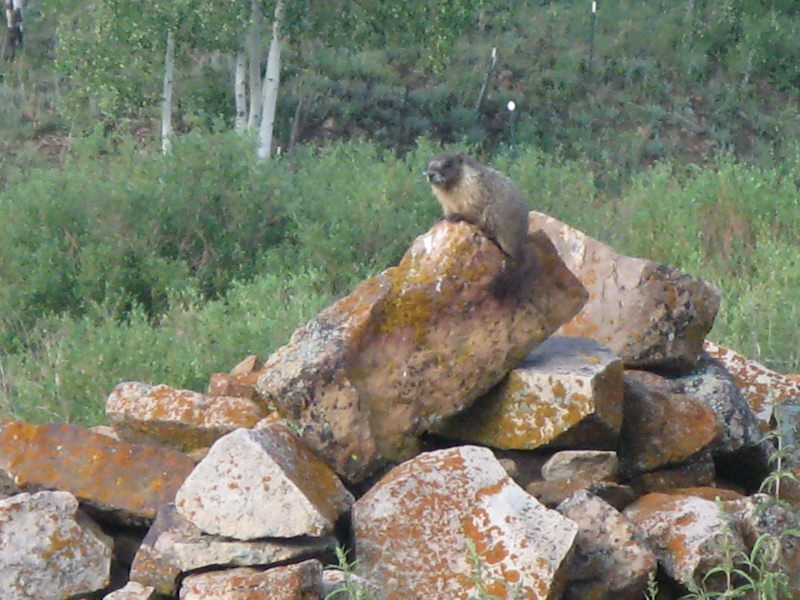 On the other side of the road: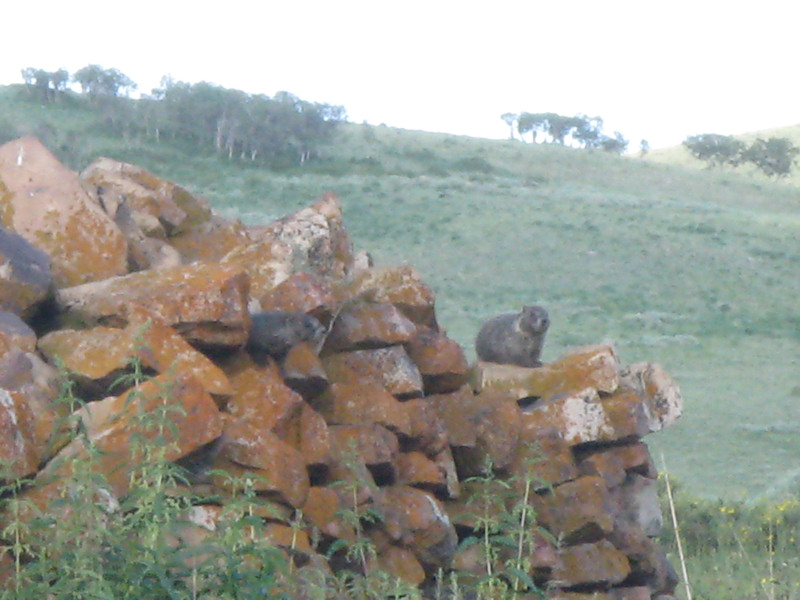 ---
If you have any questions or comments about this page click here to send email.
Last modified: July 20, 2010 12:13:00 AM