The Trail:
The L C Mine is located along an old mining road that is still in pretty decent shape, however there's one rock ledge obstacle to overcome, some narrow spots and some minor washouts along the way.
Rating:
2.5
Runs:
Date: 8/16/2009
Suspension: TeraFlex 2.5" Spring Lift, BFG 35x12.50x17
Photos:
Near the start of the trail, some minor rocks to crawl over: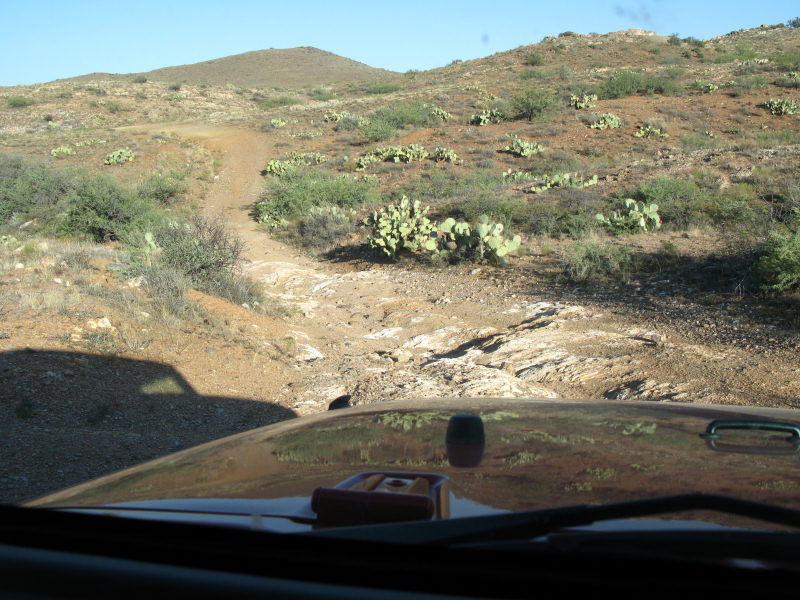 Up in the mountains. You can see the start of the trail below: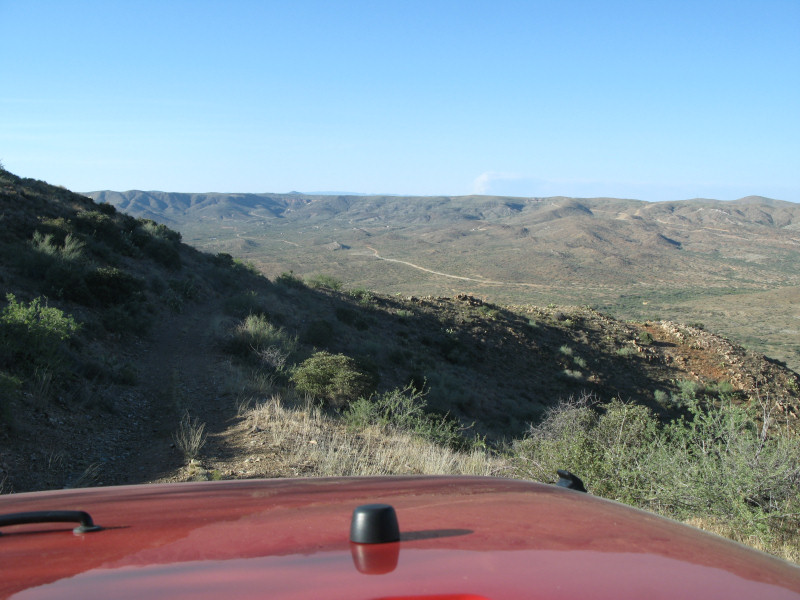 Winding among the mountain: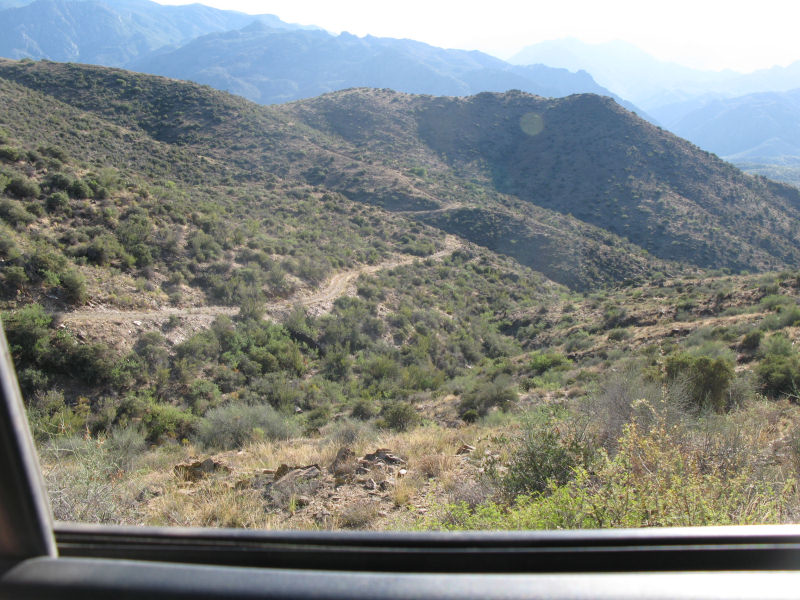 More winding: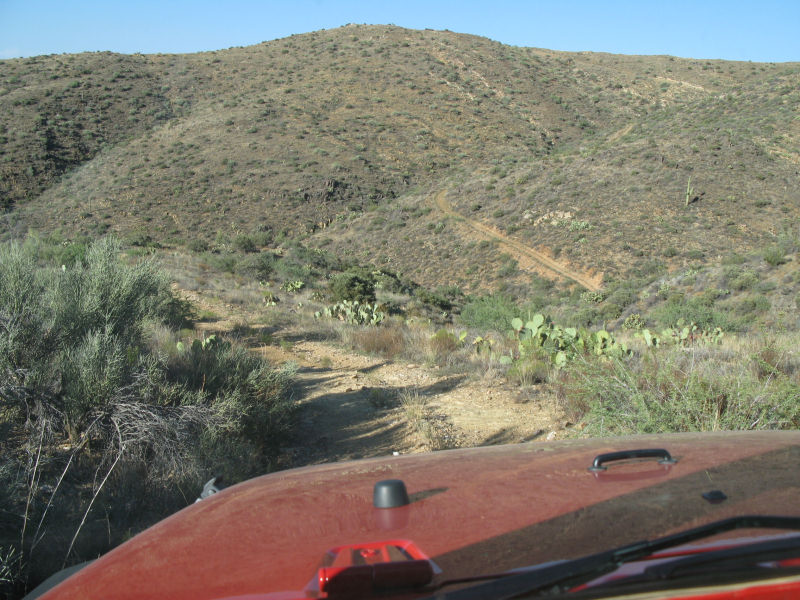 The trail winds to the right, there is another mine to the left that we didn't visit: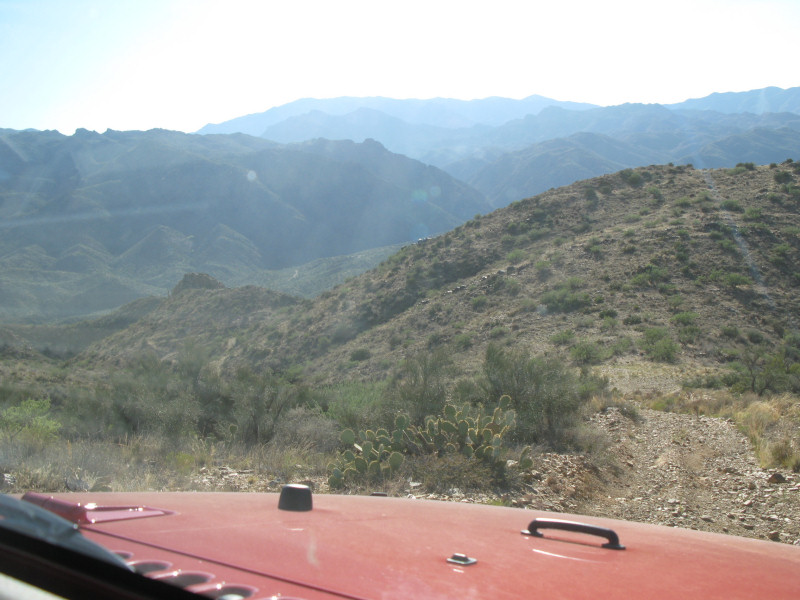 Made it to the site: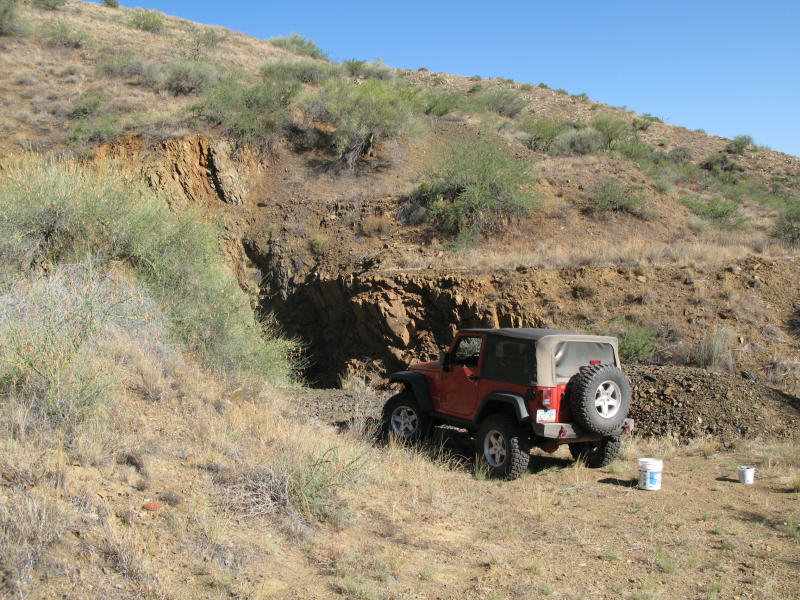 Checking out the mine area: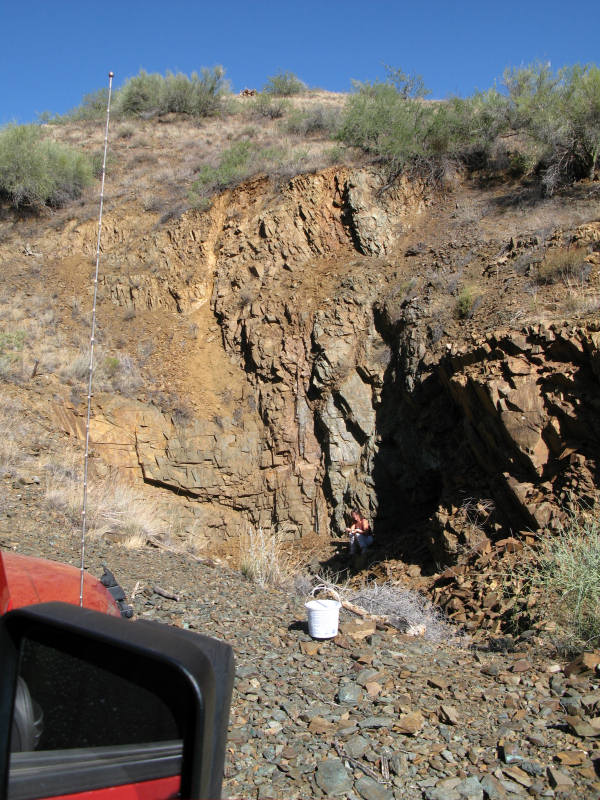 Some of the rocks outside of the mine: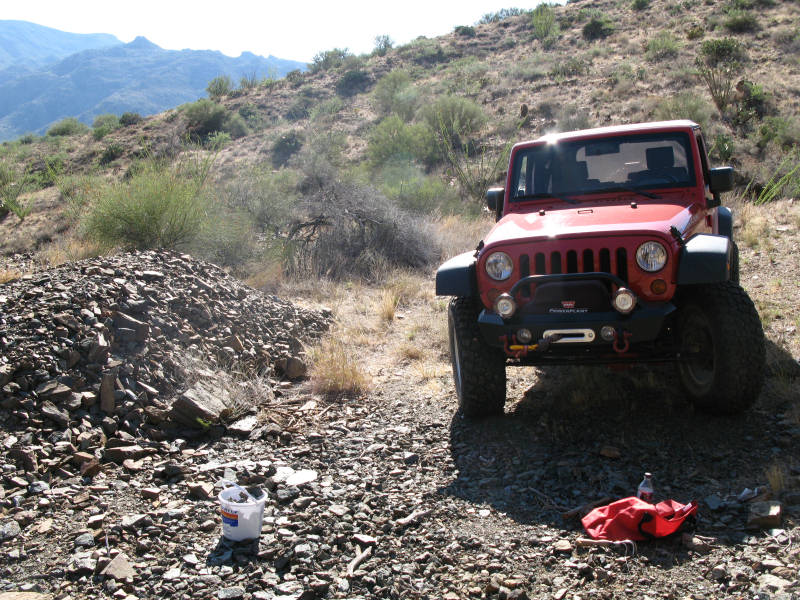 Some of more interesting looking rocks: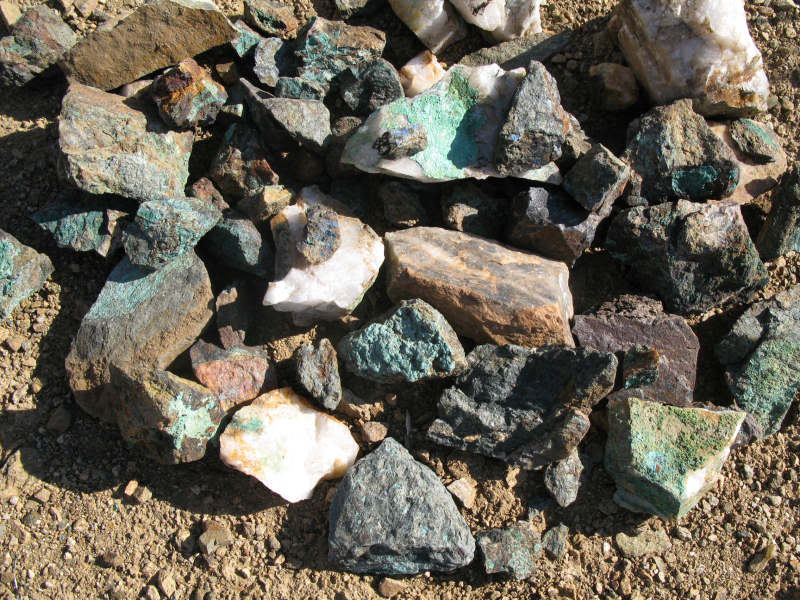 What we collected. The green looks to be Chrysocolla and the blue samples did not survive the trip home: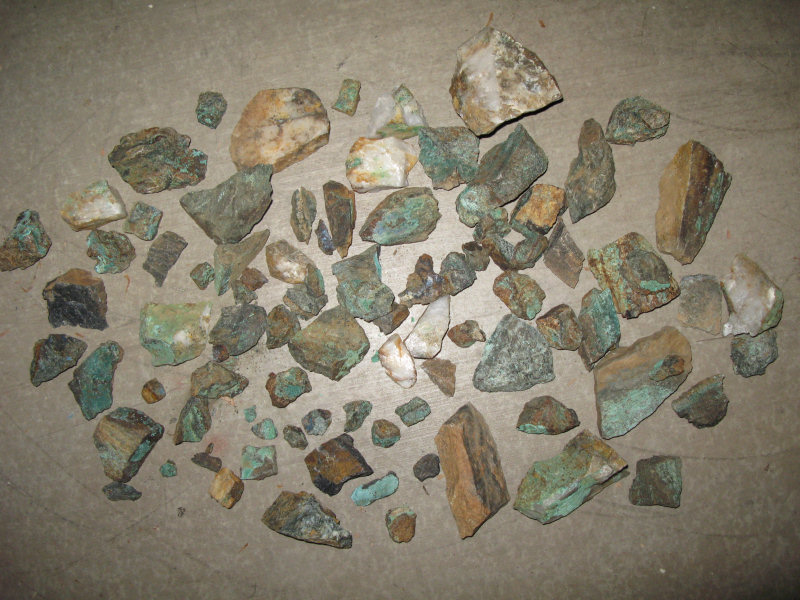 ---
If you have any questions or comments about this page click here to send email.
Last modified: December 21, 2009 06:43:54 PM