The Trail:
At one time Banded White Agate was easily found here. Now small agate fingernail sized agate can be fairly readily found. Larger specimens may be found with more searching. There area to be searched is rather large and a GPS can come in handy to help you get back to the "chimney".
Rating:
1.0
Runs:
Date: 1/3/2010
Suspension: TeraFlex 2.5" Spring Lift, BFG 35x12.50x17
Photos:
Stopped by the "chimney":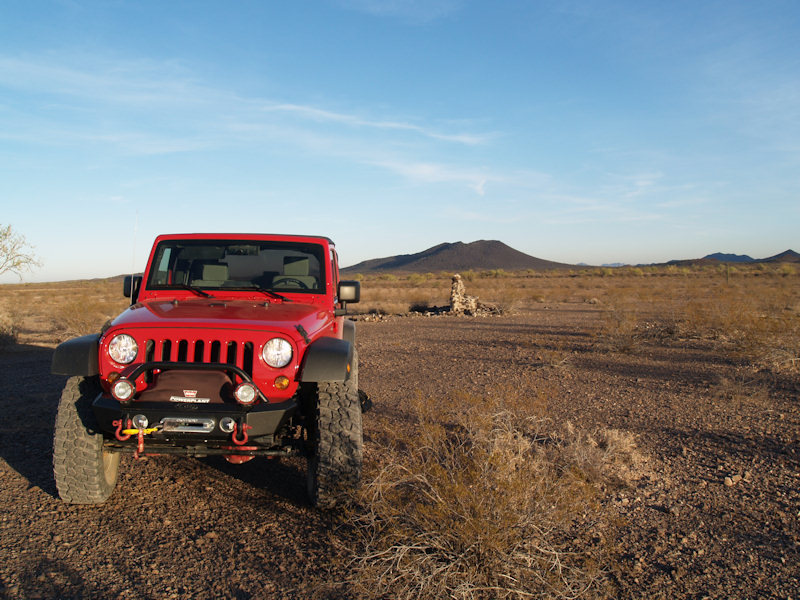 What we found: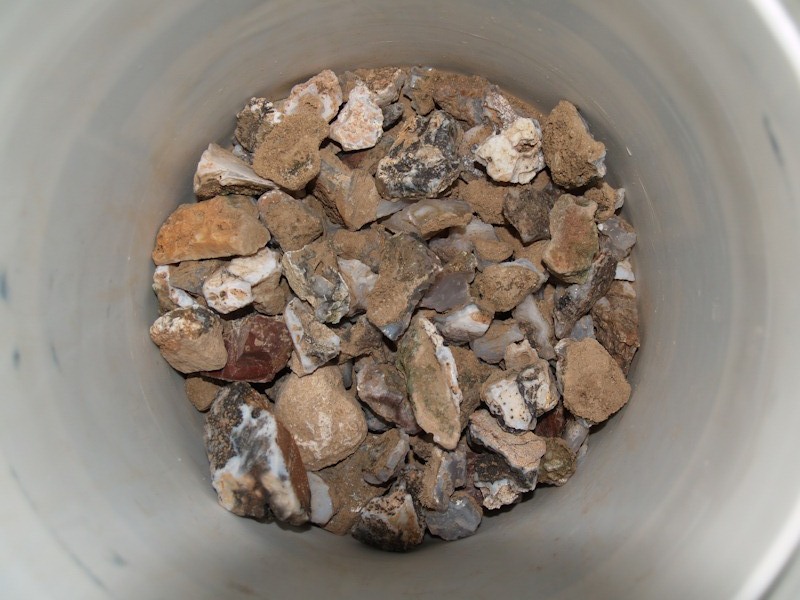 ---
If you have any questions or comments about this page click here to send email.
Last modified: January 05, 2010 12:35:46 AM