The Mod:
Remove the Jeep badge from the front grill.
What it does:
Gives the front a cleaner look.
Photos:
The letters are held on with sticky foam. Carefully pull the letters off, and if necessary remove the left-over sticky substance with adhesive remover.
Before: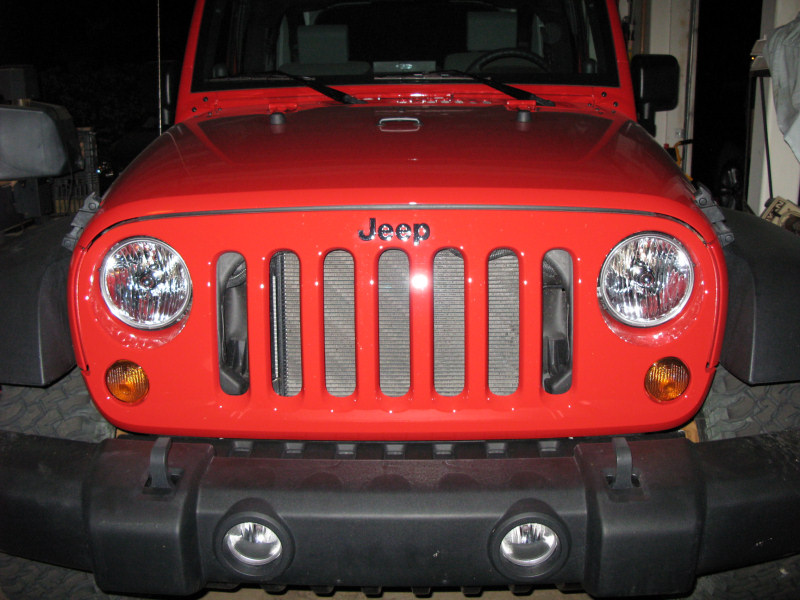 After: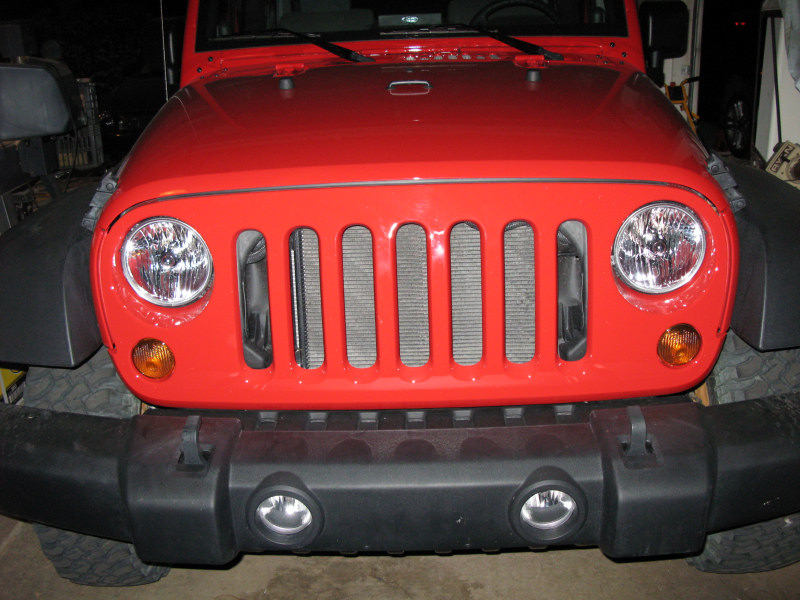 ---
If you have any questions or comments about this page click here to send email.
Last modified: December 21, 2009 06:36:27 PM