The Trail:
This road is completely graded and easy to run. It does get narrow in sports, and is not advisable to run in a 2WD in heavy rain/snow.
Rating:
1.0
Runs:
Date: 2/22/2008
Suspension: Stock
Photos:
At The Mill Restaurant in Crown King. We had to use 4WD to get up the driveway - and had the restaurant to ourselves: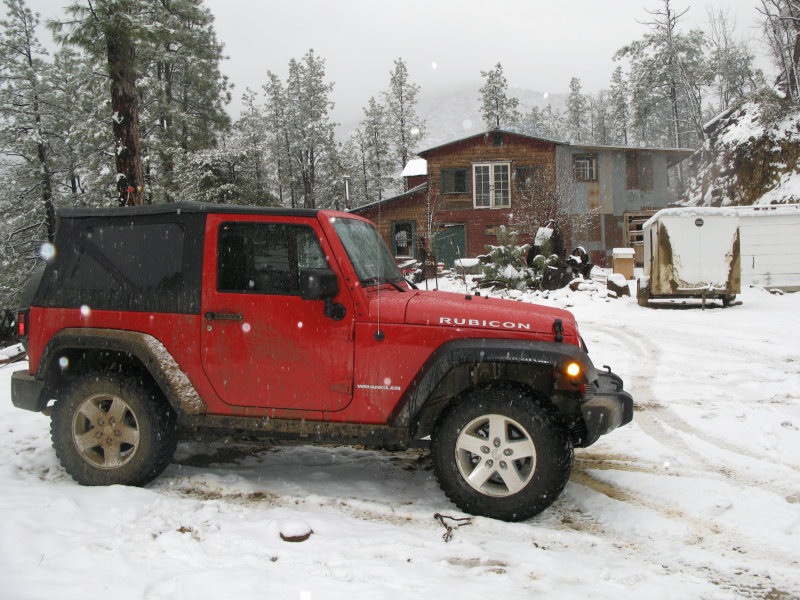 Date: 8/16/2009
Suspension: TeraFlex 2.5" Spring Lift, BFG 35x12.50x17
Photos:
We saw this guy crossing the road: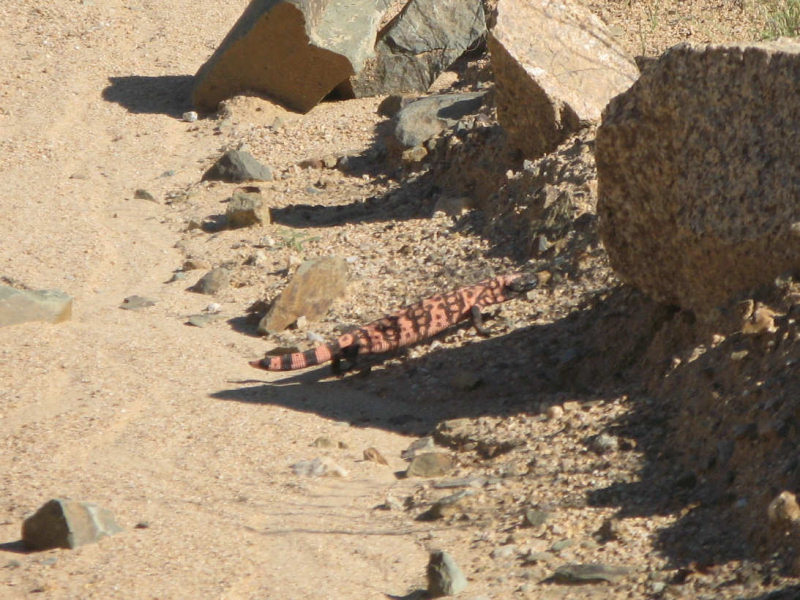 An old train tunnel that was demolished: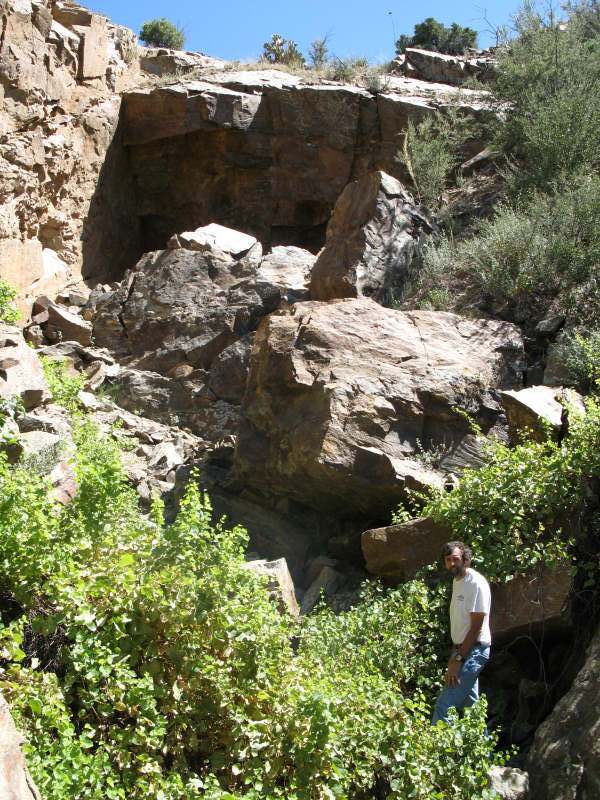 A view into the tunnel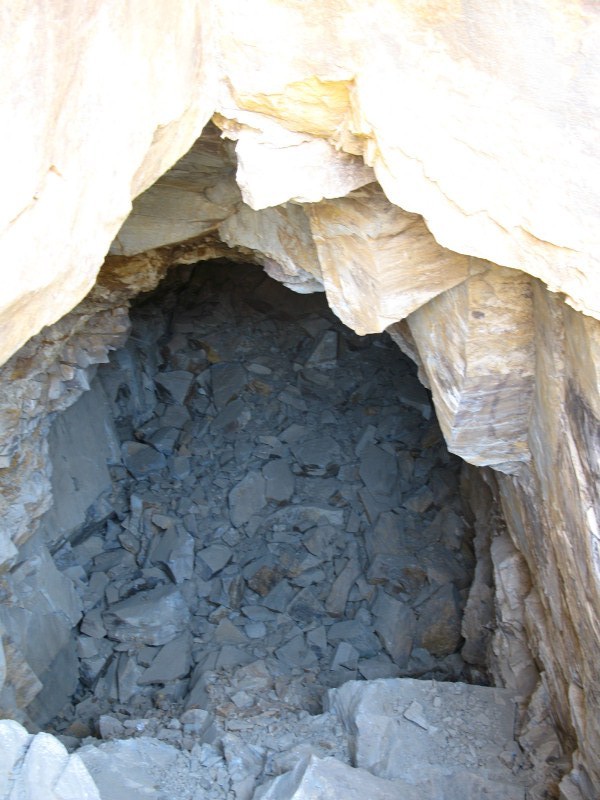 Looking back toward the road: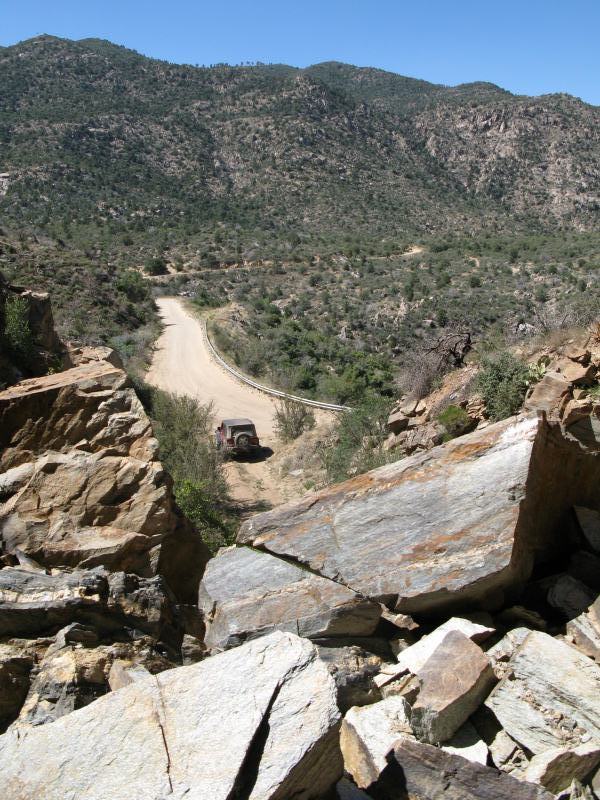 Lunch break: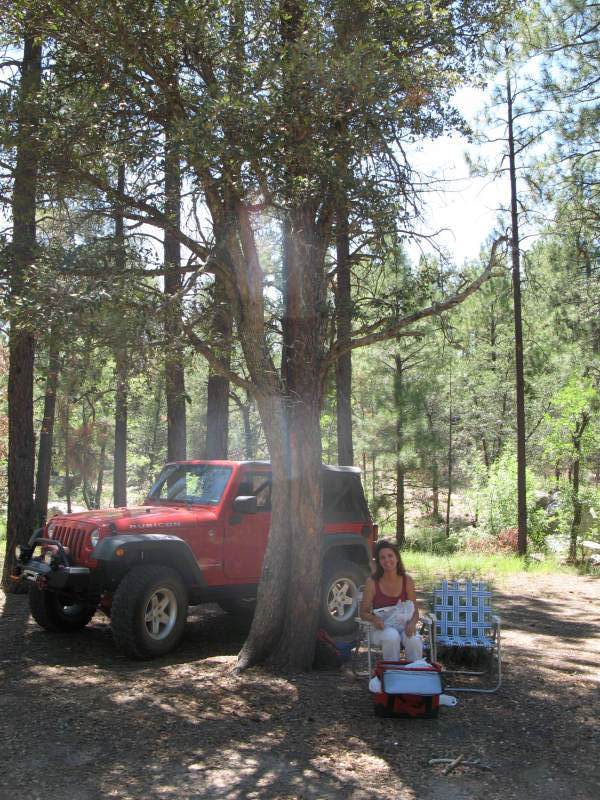 Horsethief Basin Lake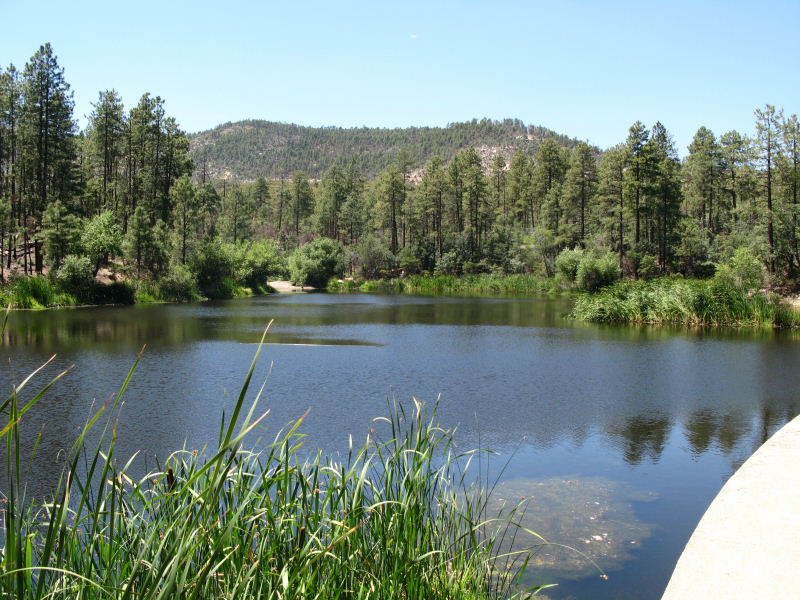 Another view: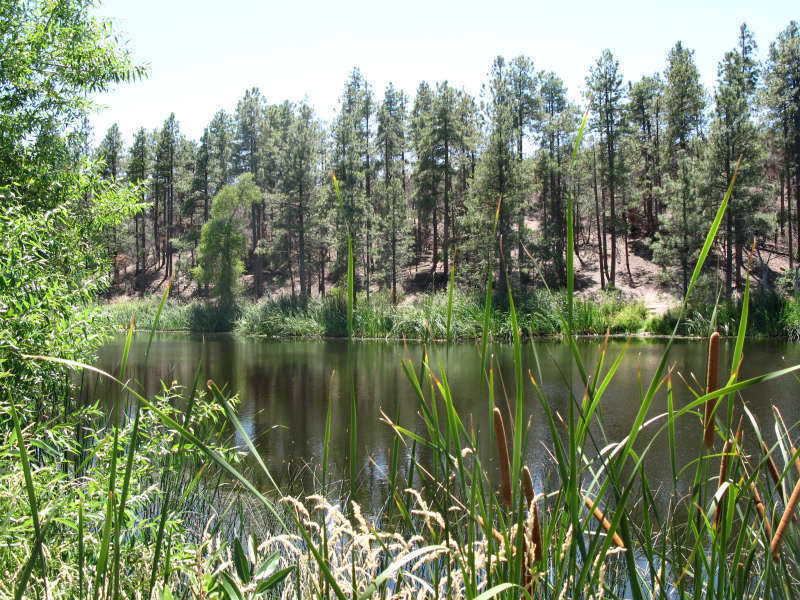 Another view: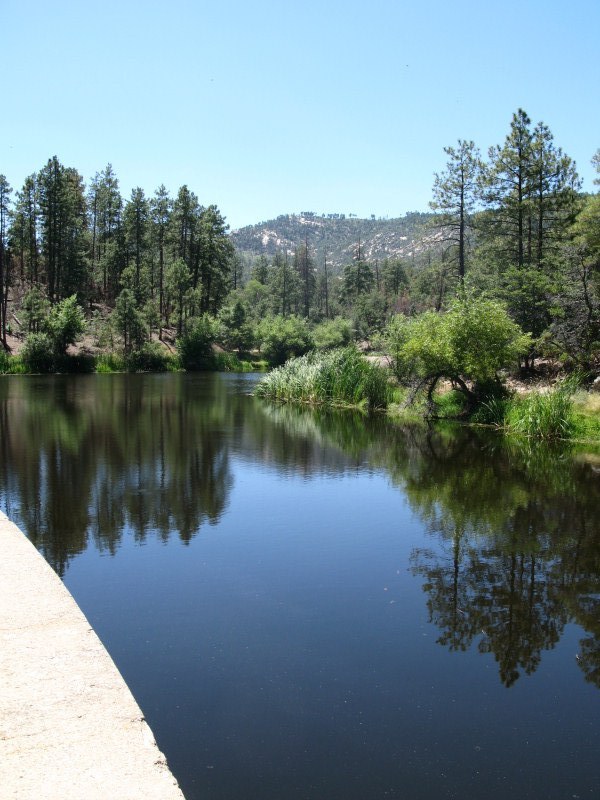 A view of the dam: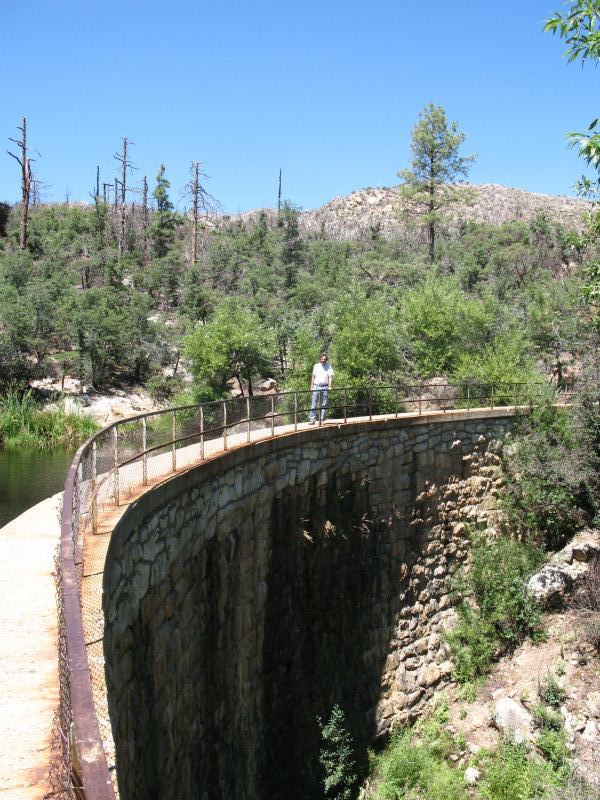 Another view: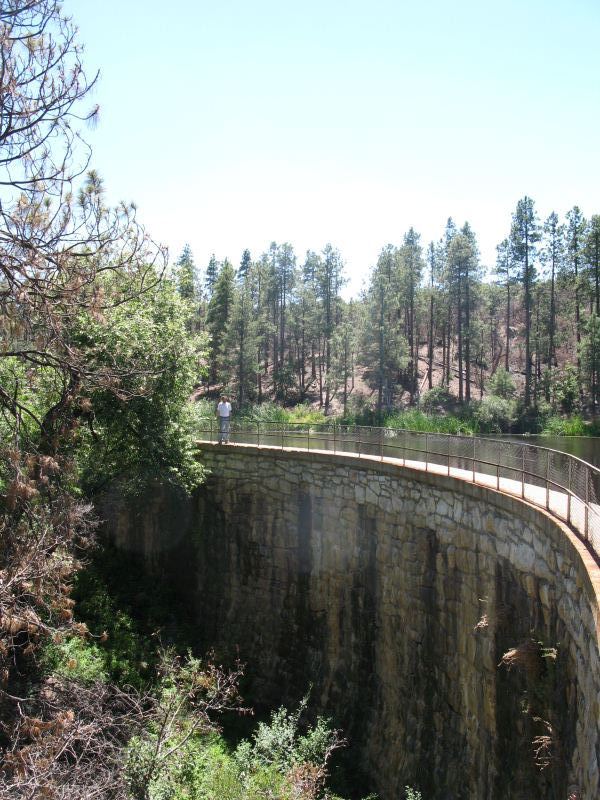 The spillway: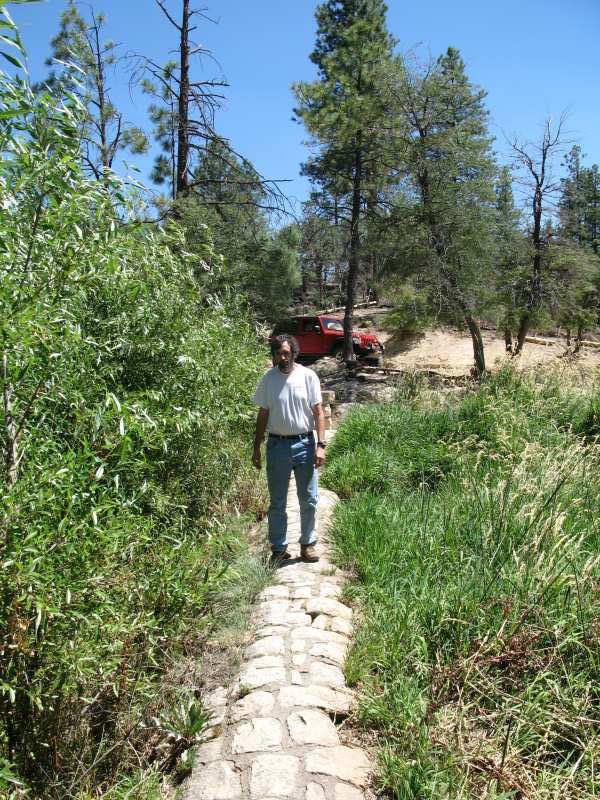 ---
If you have any questions or comments about this page click here to send email.
Last modified: July 31, 2015 10:16:16 PM