The Trail:
The trail appears to be some old power line trails that wind around the hills. There are some hills that needed to be negotiated, but no real major obstacles. The trail may have been named after the cows that frequent the area.
Rating:
2.0
Runs:
Date: 4/18/2010
Suspension: TeraFlex 2.5" Spring Lift, BFG 35x12.50x17
Photos:
Our group for this run. We're hoping to see some desert blooms: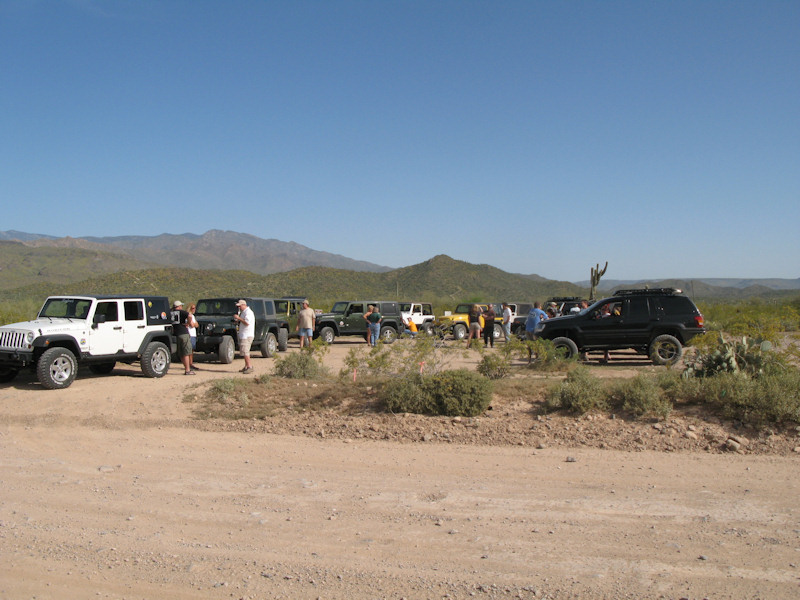 Heading out. We were at the end of the group for this run: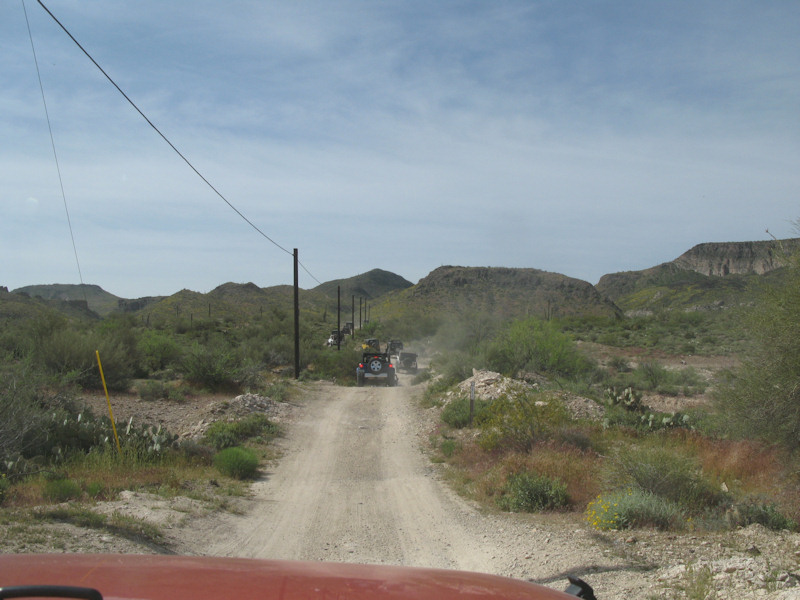 Still heading out: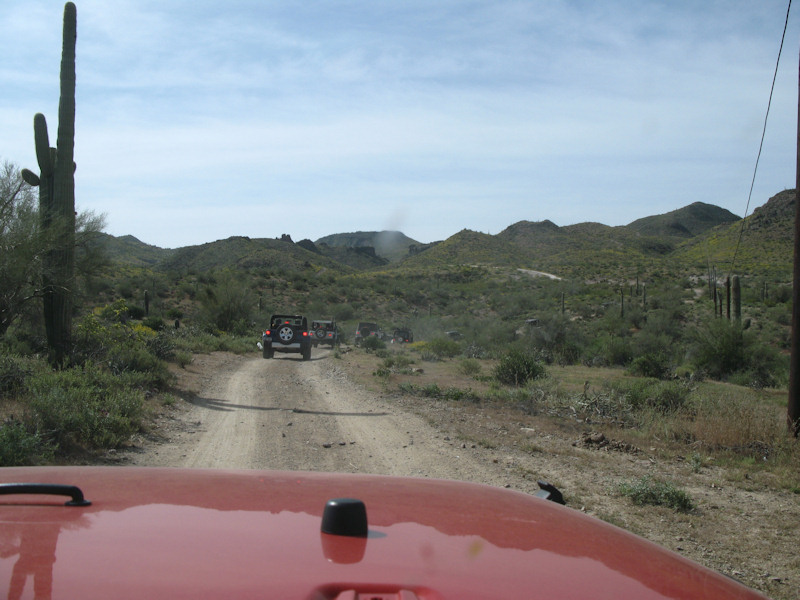 The yellow Brittlebrush are starting to show up by this small hill: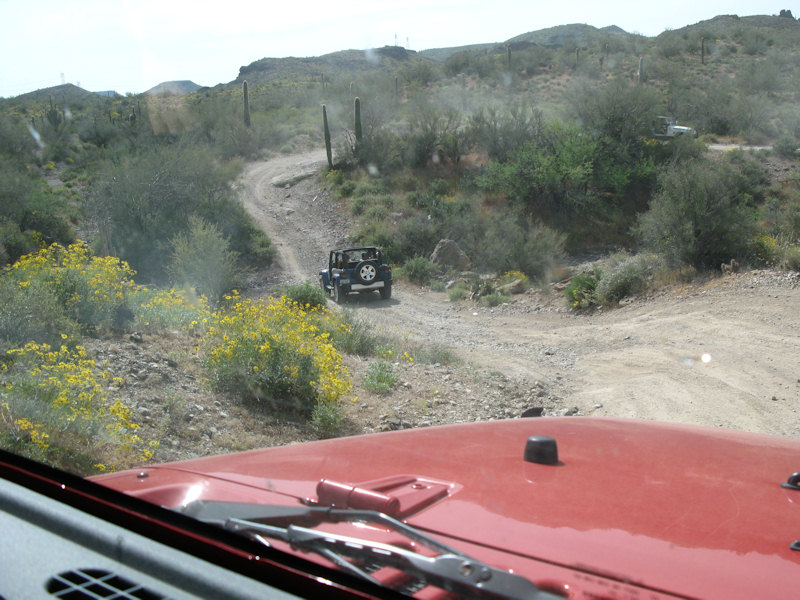 A little bit bigger hill: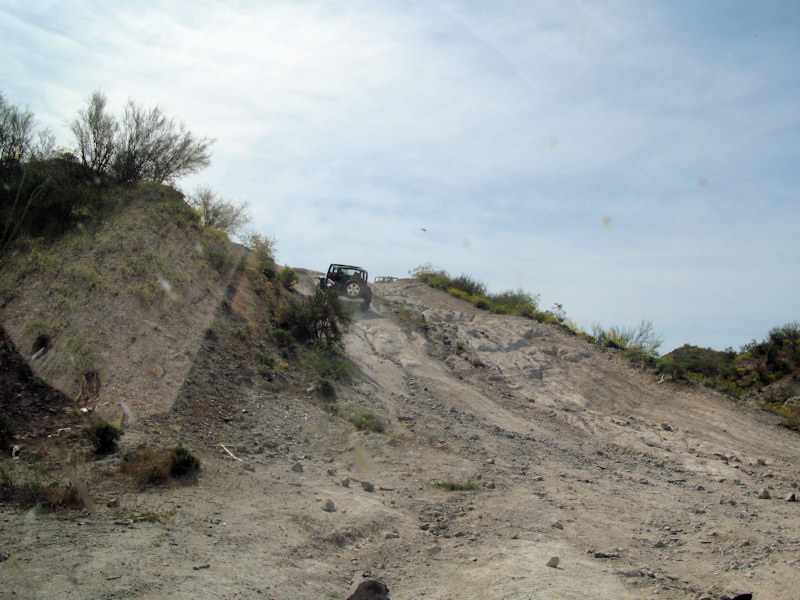 You can start to see the yellow in the hills in the background: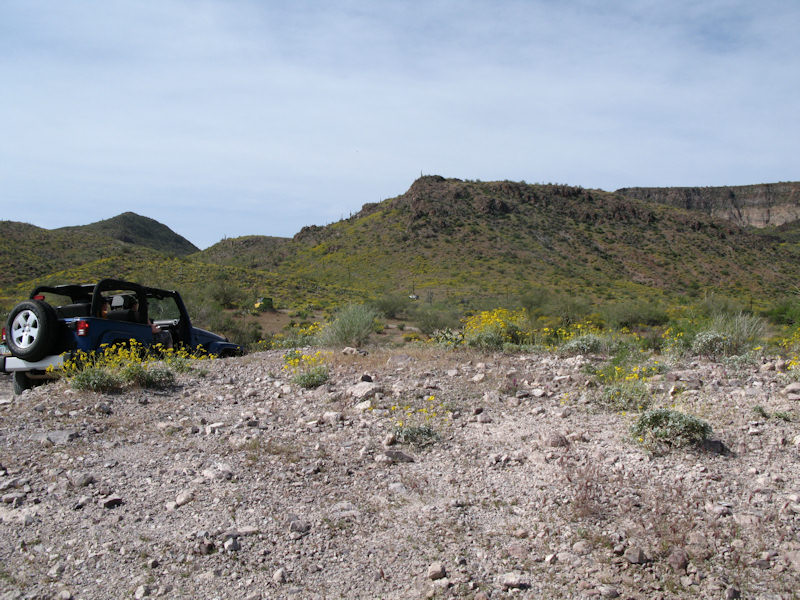 Still moving along, the foliage is picking up: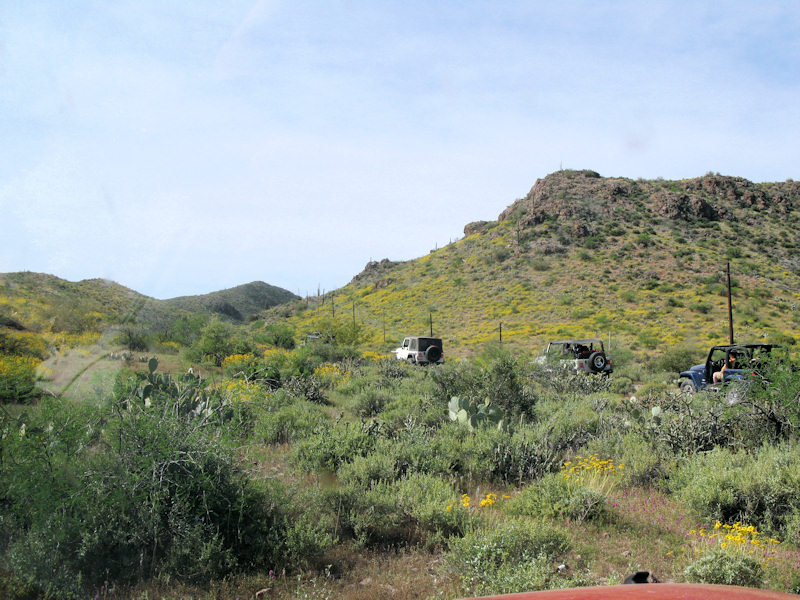 A scenic shot along the way - lots of Brittlebrush: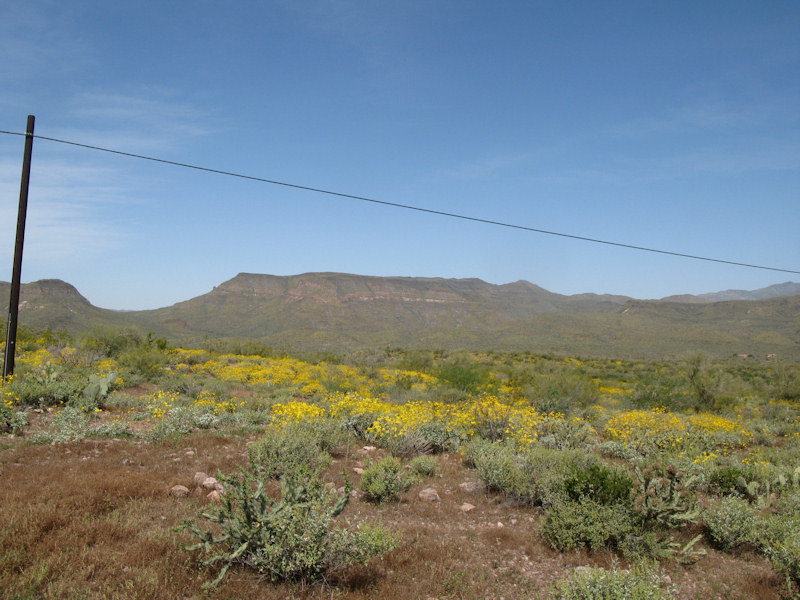 A shot along the edge of the road: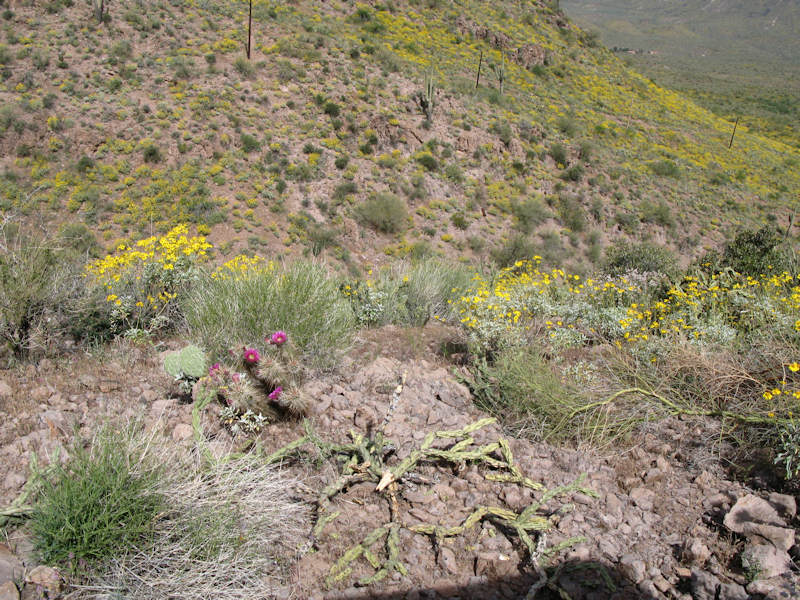 Heading down a larger hill. Fortunately the trail wasn't too dusty today: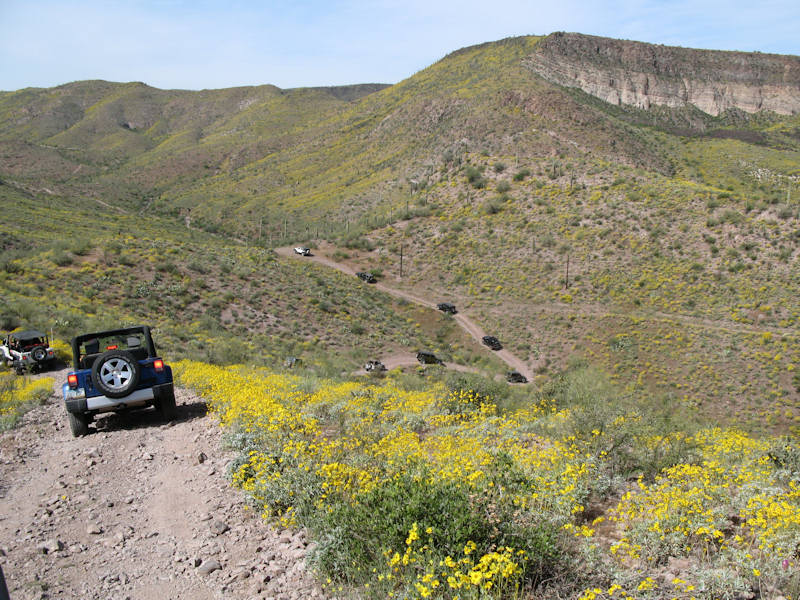 Some orange Desert Mariposa lilies, yellow Brittlebrush, and a purple Owl Clover: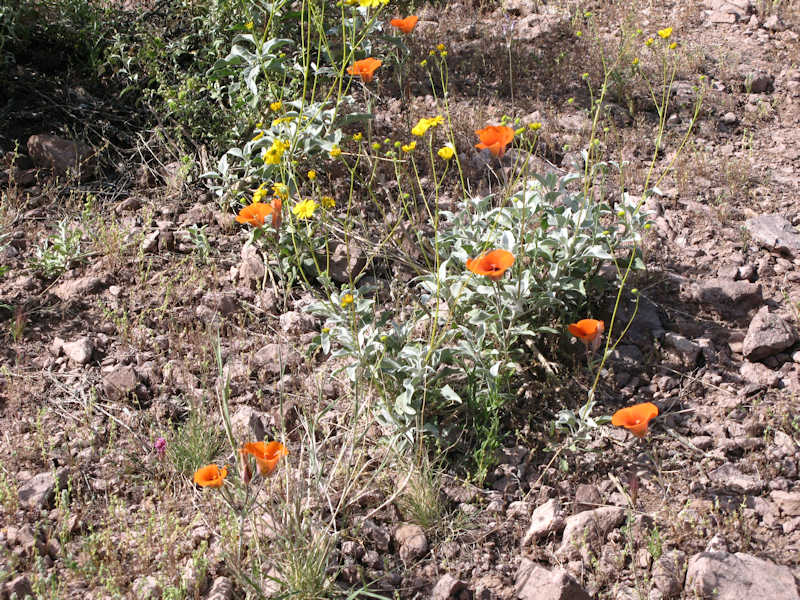 Heading down another hill, with the trail winding in the hills in the background: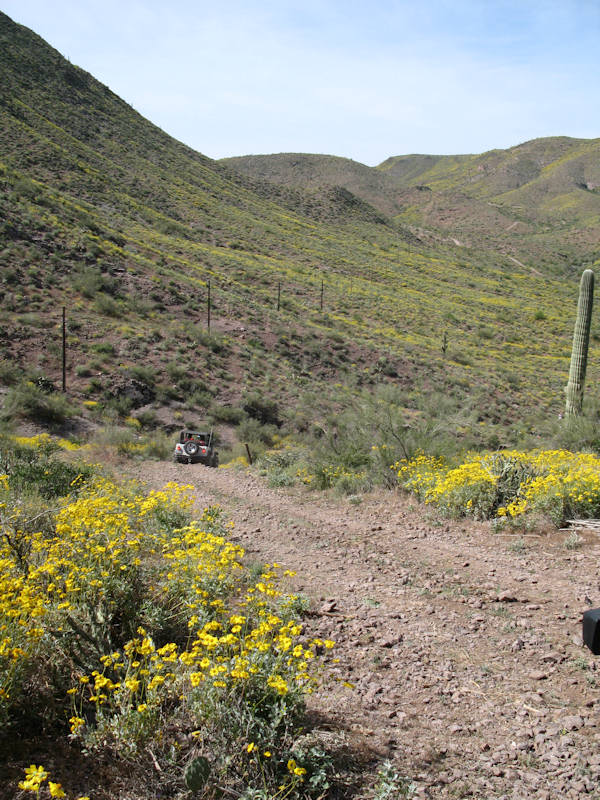 Winding along: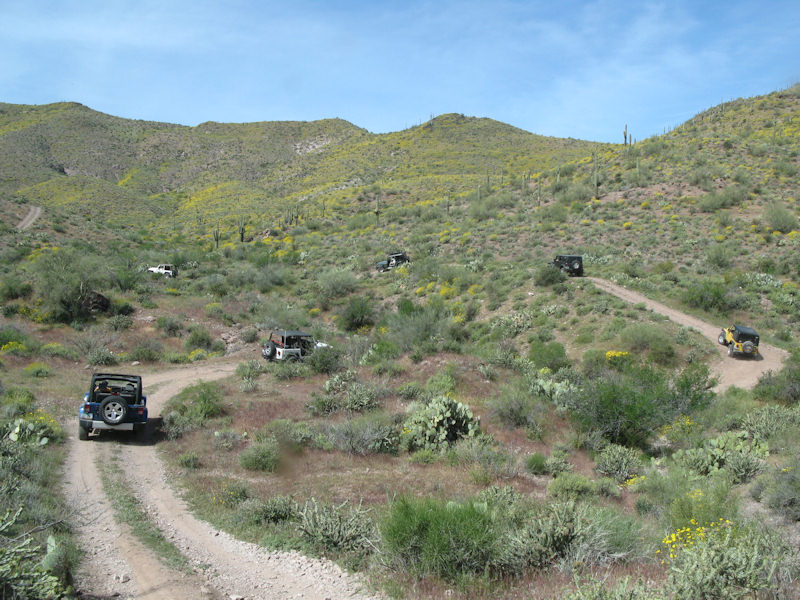 Another scenic shot with the trail winding along: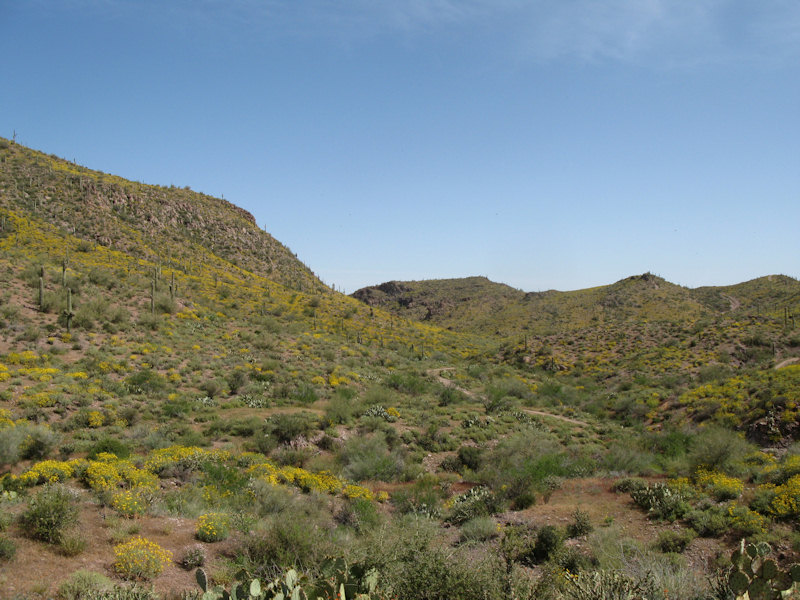 Oops, got stuck on some loose gravel on the hill. Time for a flower break: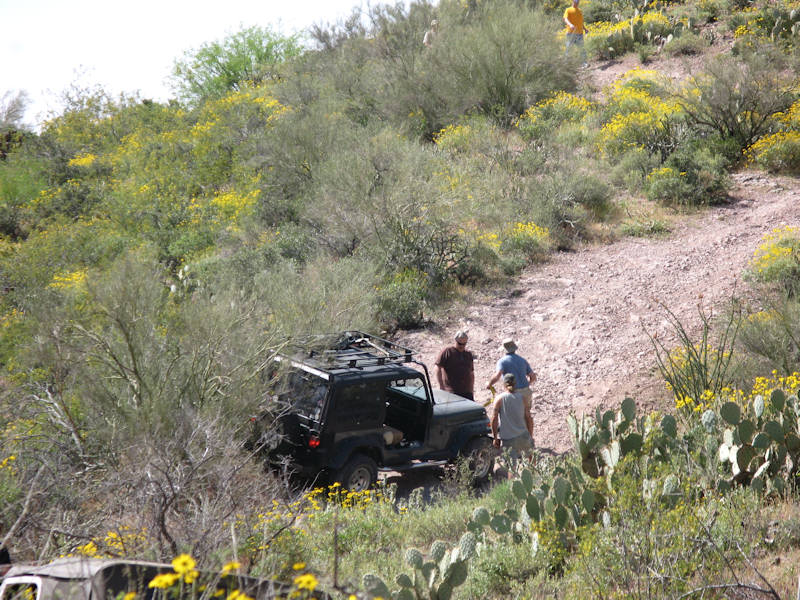 An orange Desert Mariposa lily: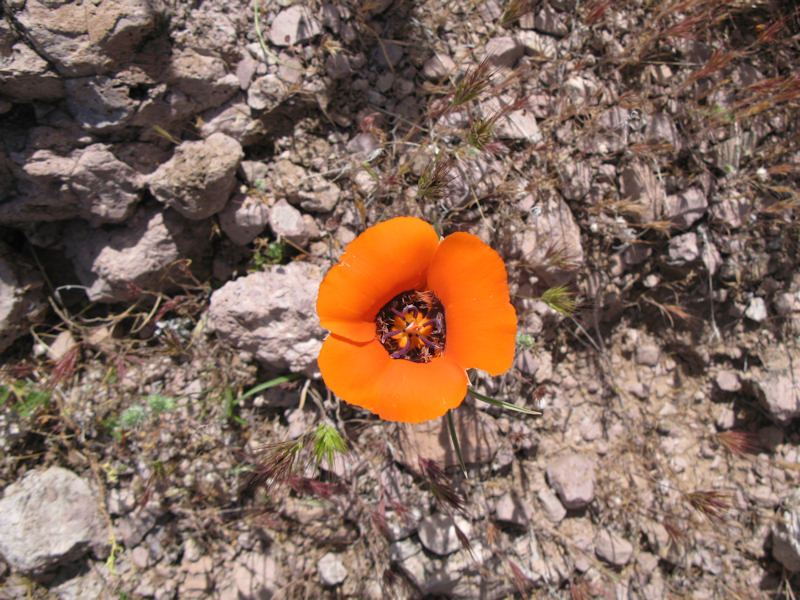 Hedgehog Cactus: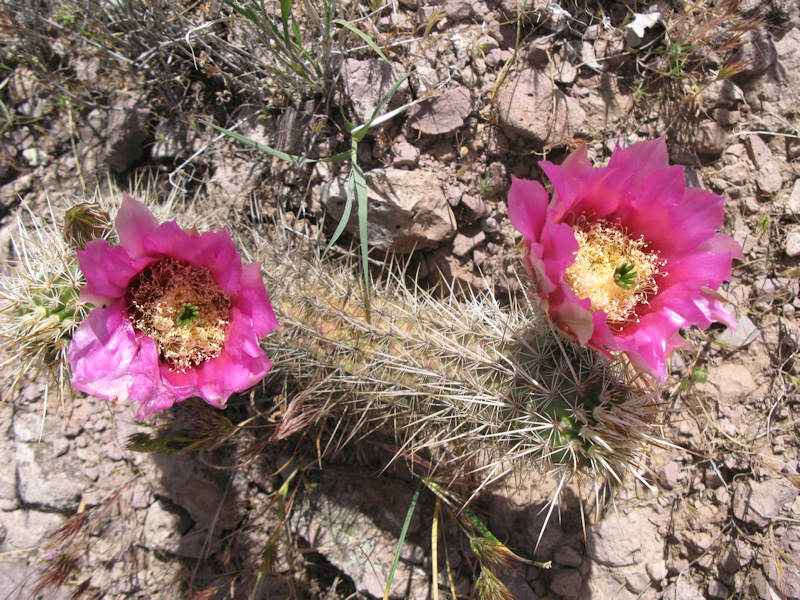 Yellow Brittlebrush: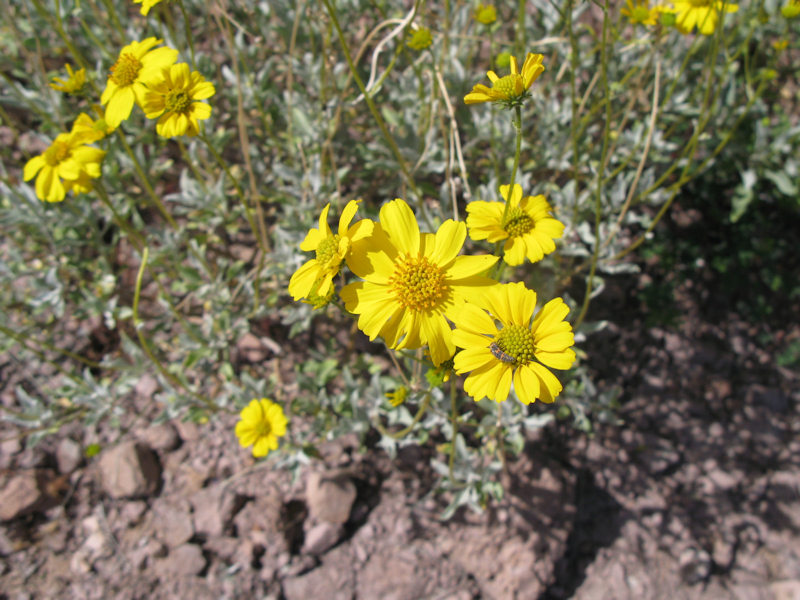 Owl Clover: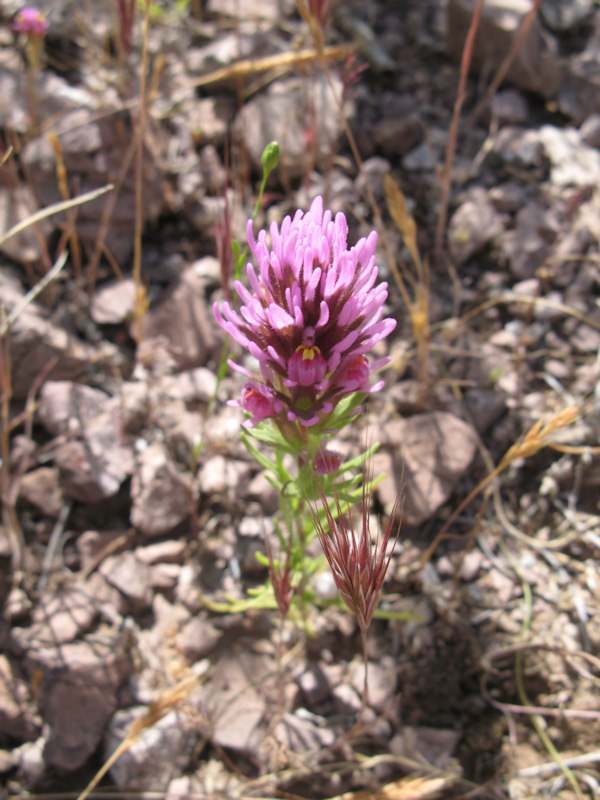 Back to the Jeep - running a strap up to another Jeep to help pull it up the hill: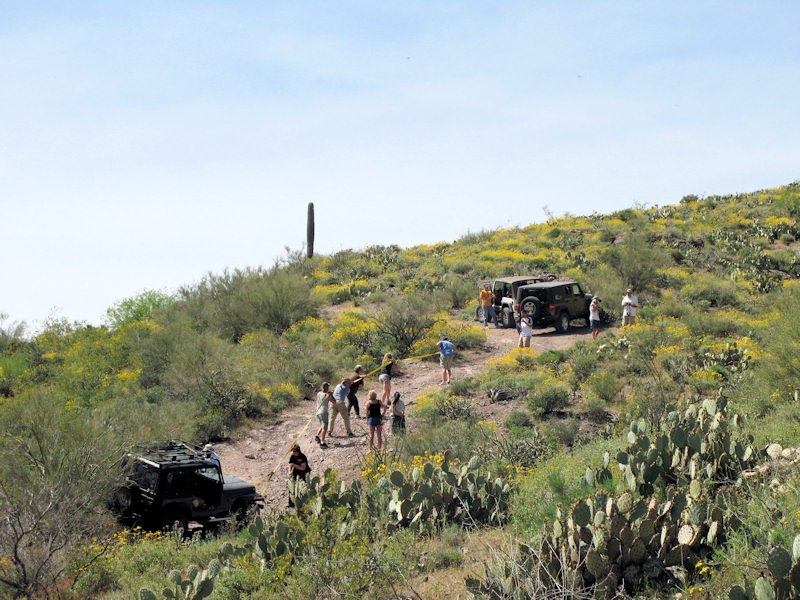 Here's a video of the recovery - not really very exciting.
Moving along again: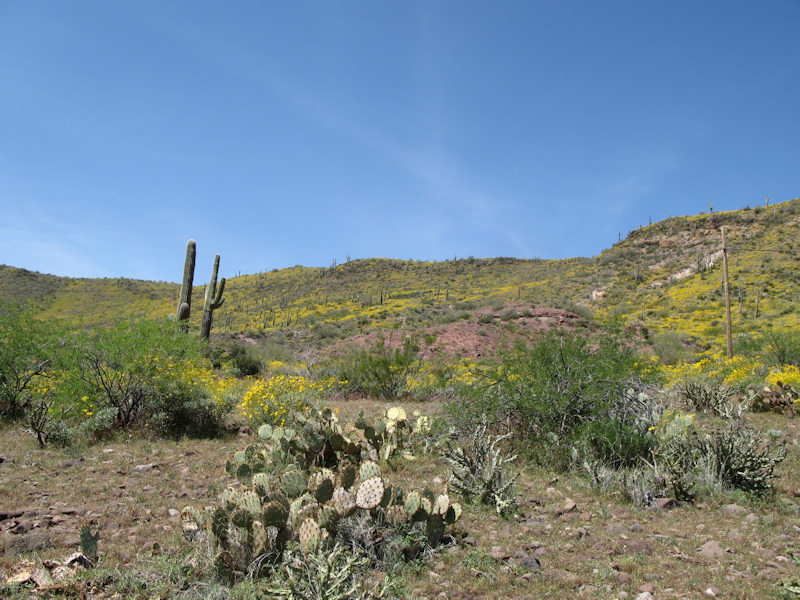 Some orange Mallow mixed in with the yellow Brittlebrush: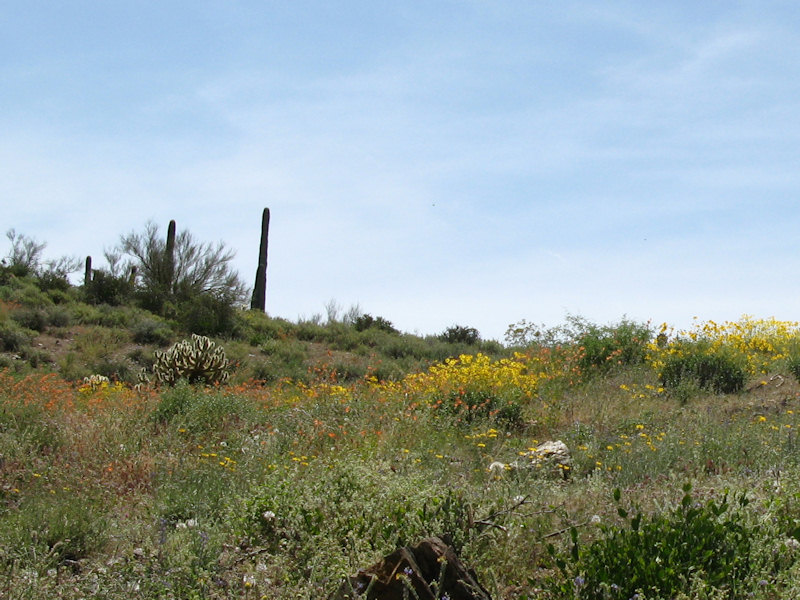 Heading back down toward where we started: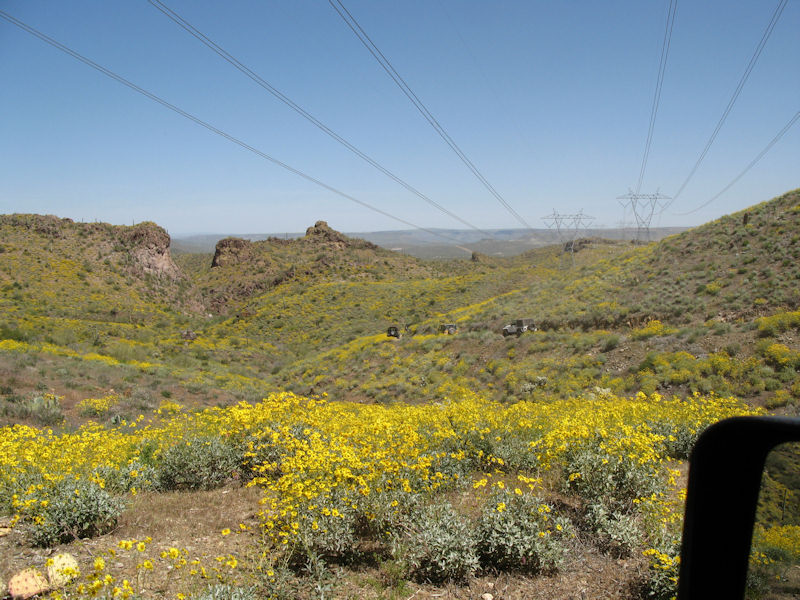 Still pretty scenic:
Still heading down: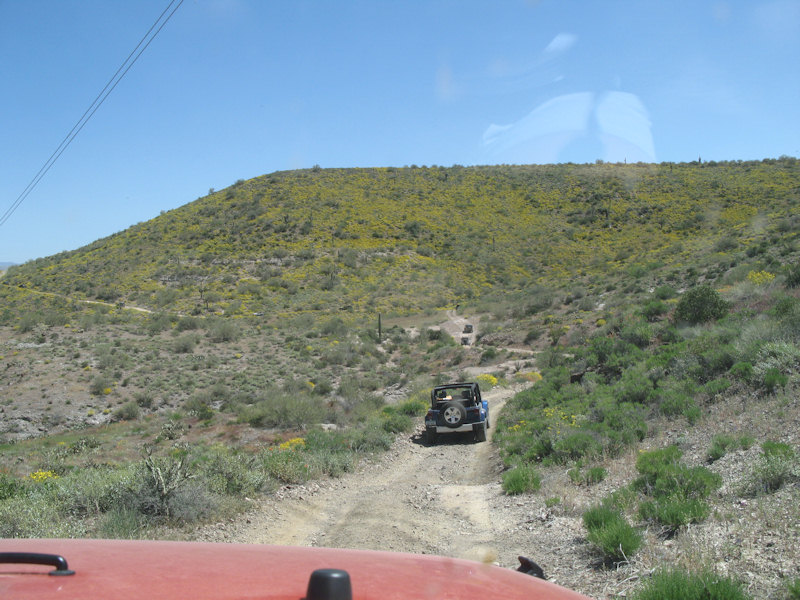 Still heading down: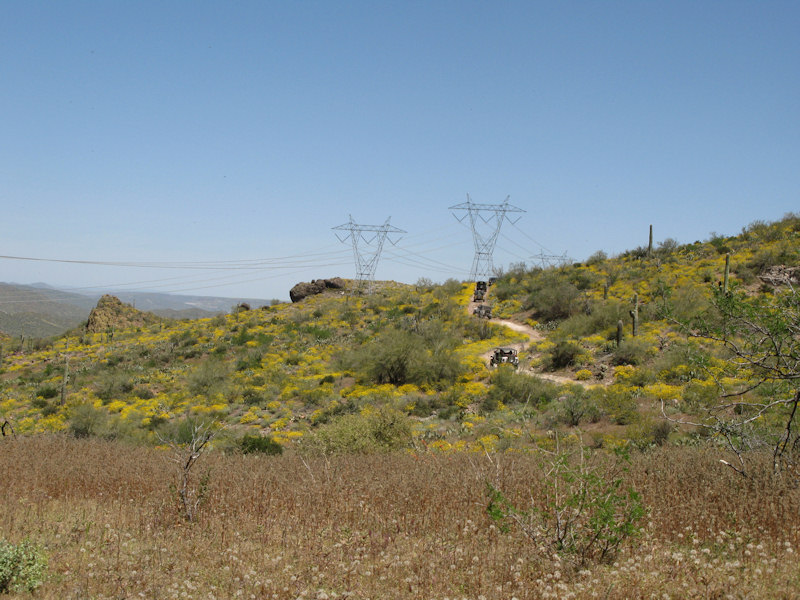 Still heading down: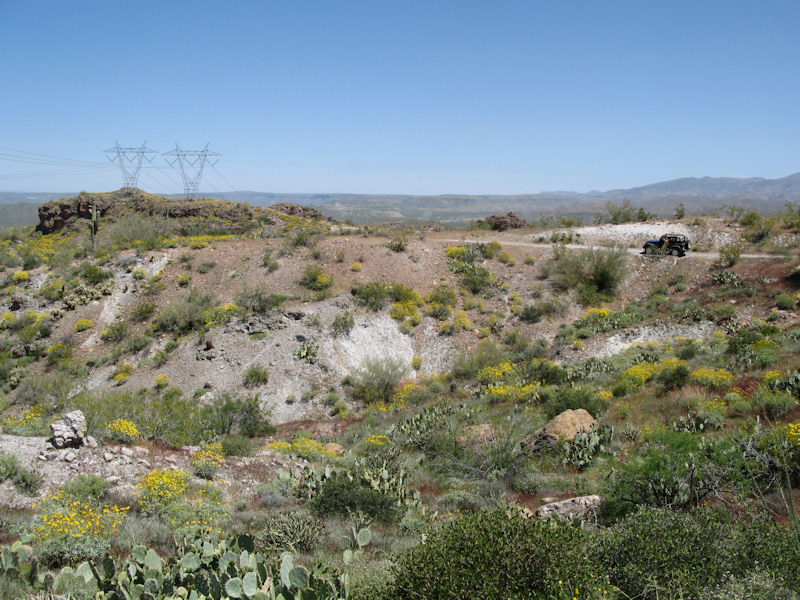 Still heading down. We stopped in the clearing down near the center of the photograph: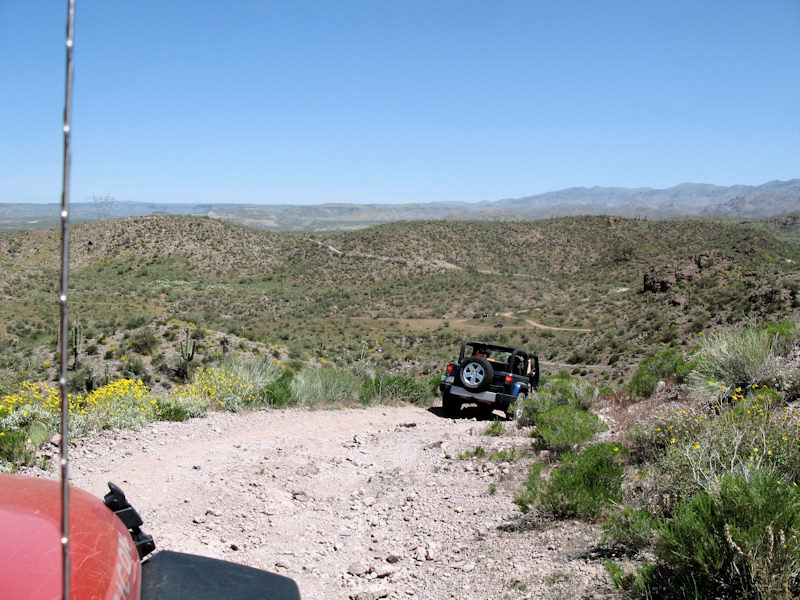 Indian Paintbrush: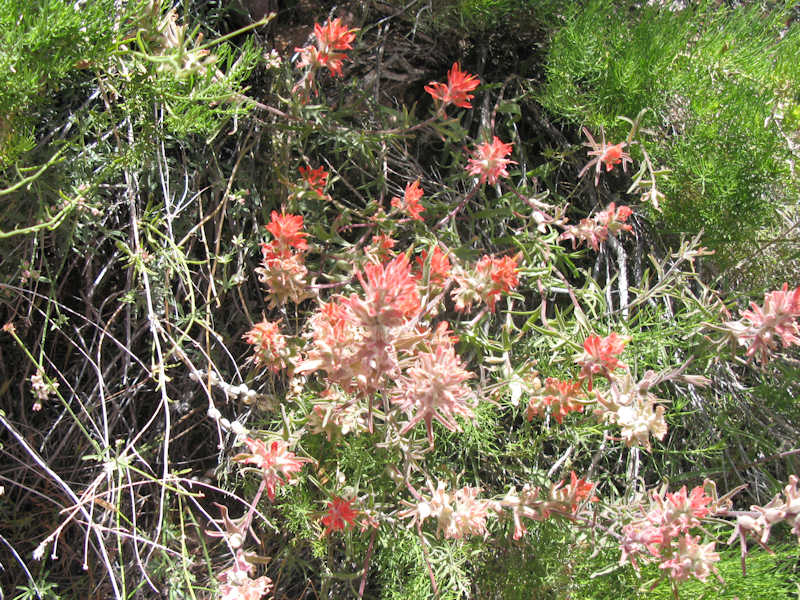 After our stop, heading down again. Some more scenery: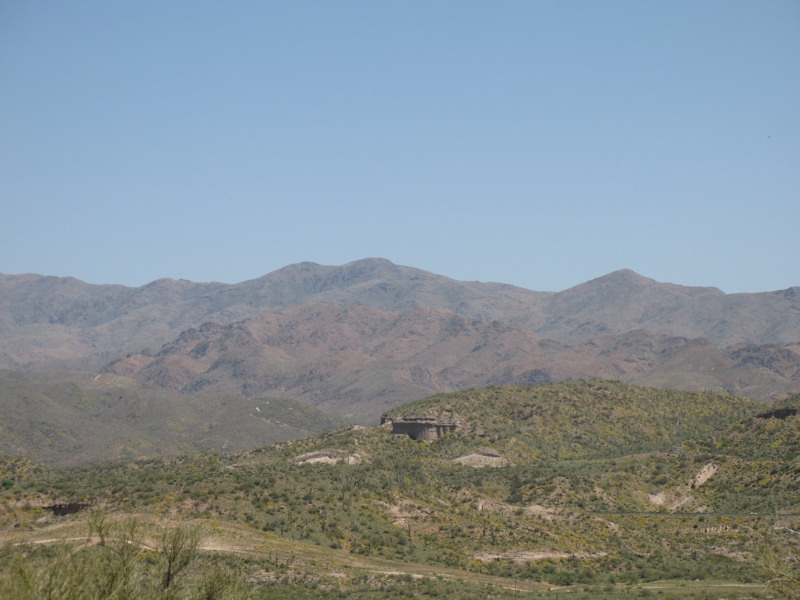 Airing up: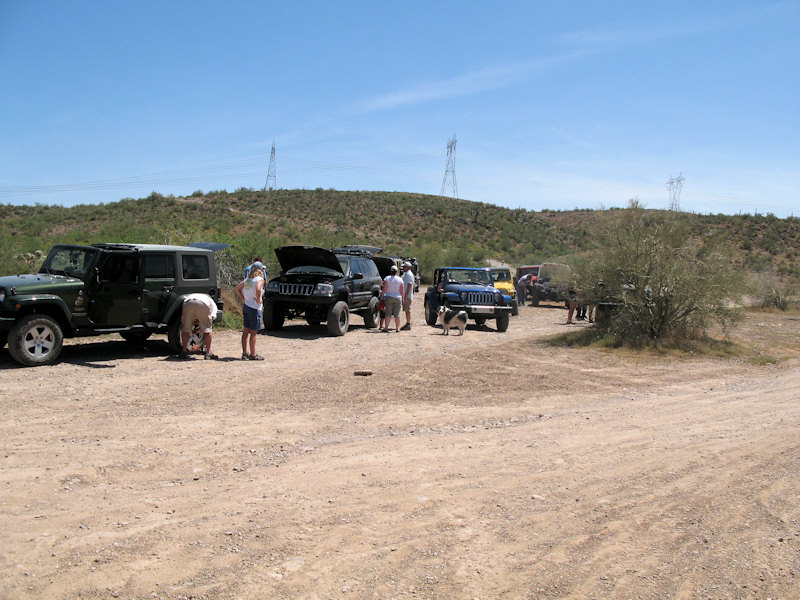 Cholla bud: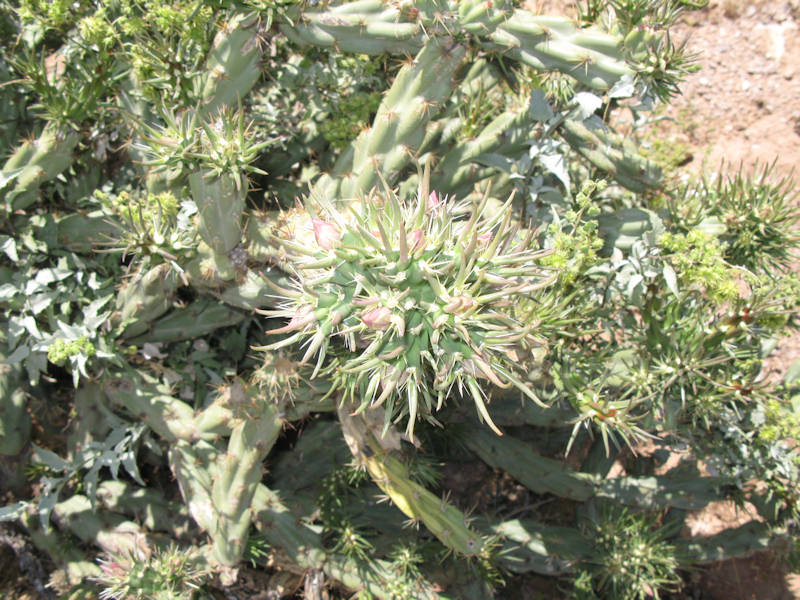 Some kind of Pea family member?: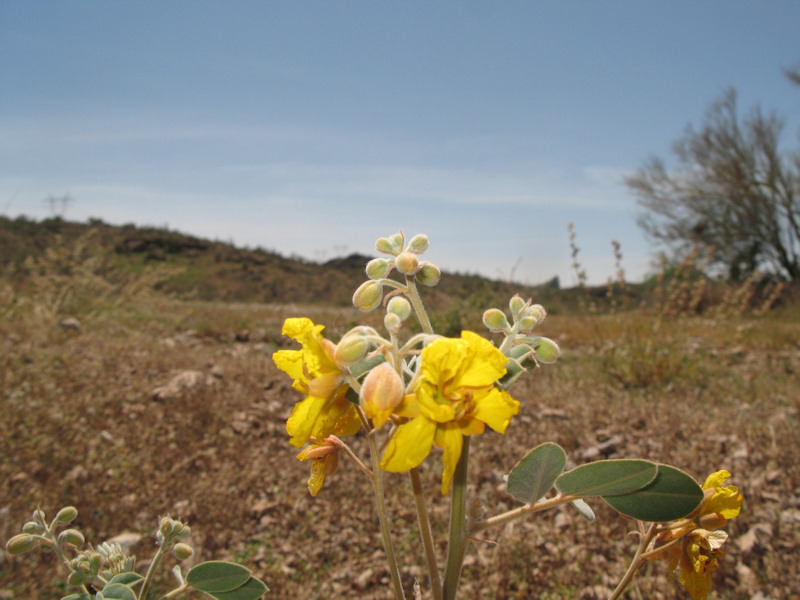 Cholla: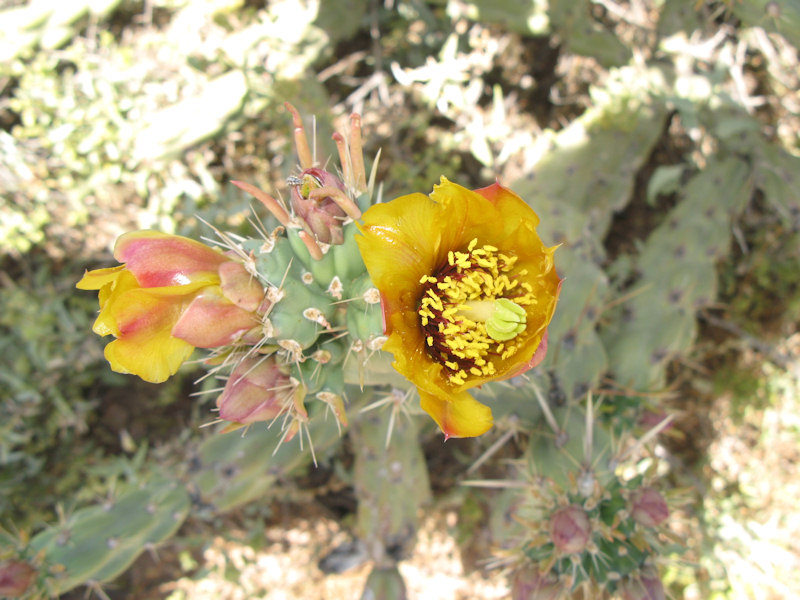 Prickly Pear: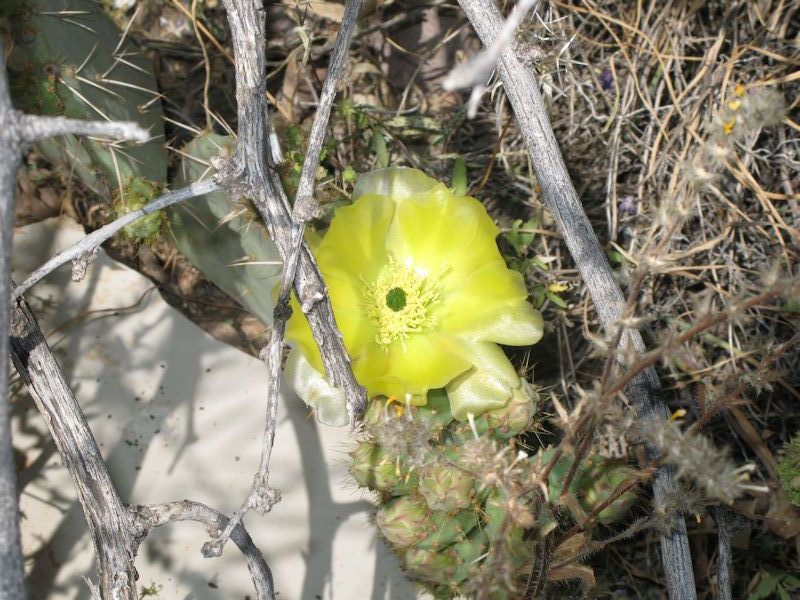 ---
If you have any questions or comments about this page click here to send email.
Last modified: April 19, 2010 11:35:07 AM