The Trail:
We joined the Central Arizona Jeepers on a ride to Cooks Ranch via Table Mesa Road and FR37. The trail was a little rougher than planned, and there were two Jeep that had mechanical problems, but they got out OK and we made it to the ranch.
Rating:
1.5 when dry, 2.0 when wet and muddy.
Runs:
Date: 2/15/2009
Suspension: TeraFlex 2.5" Spring Lift, stock tires
Photos:
Airing down and talking: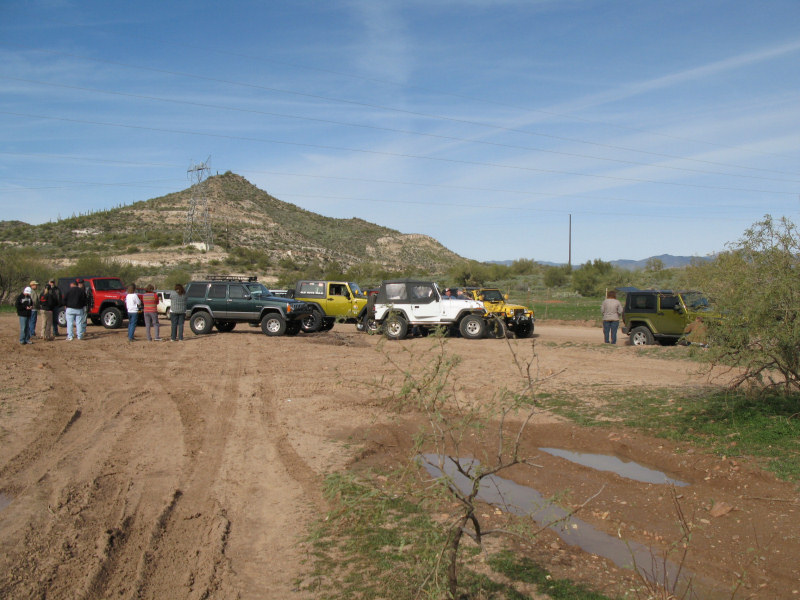 More of the same: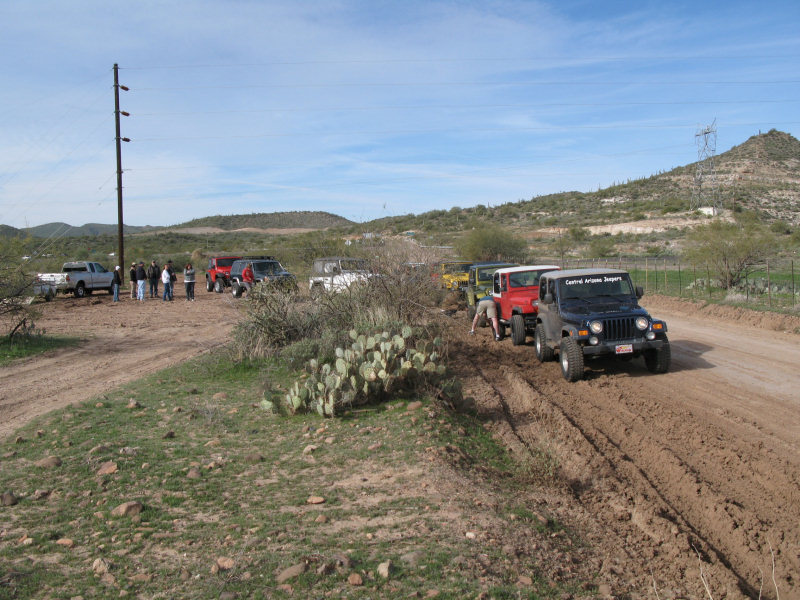 Heading out: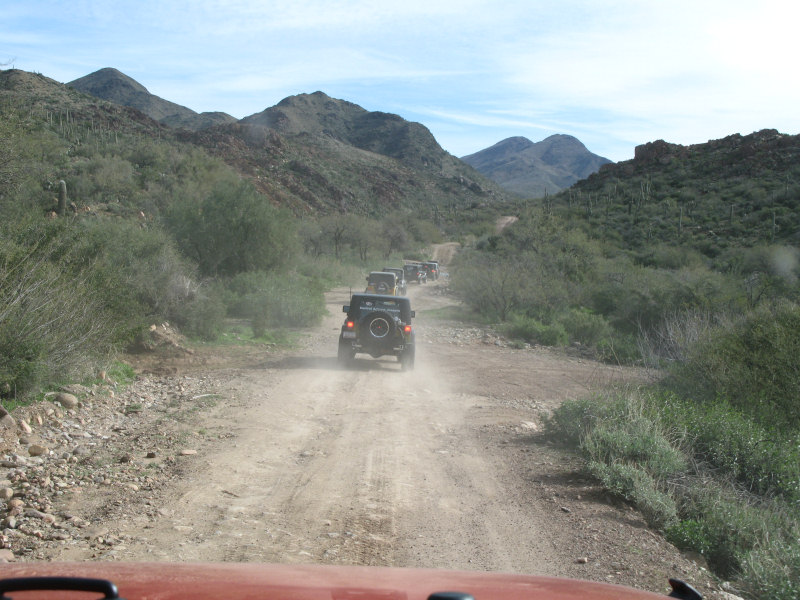 Crossing one of the many streams: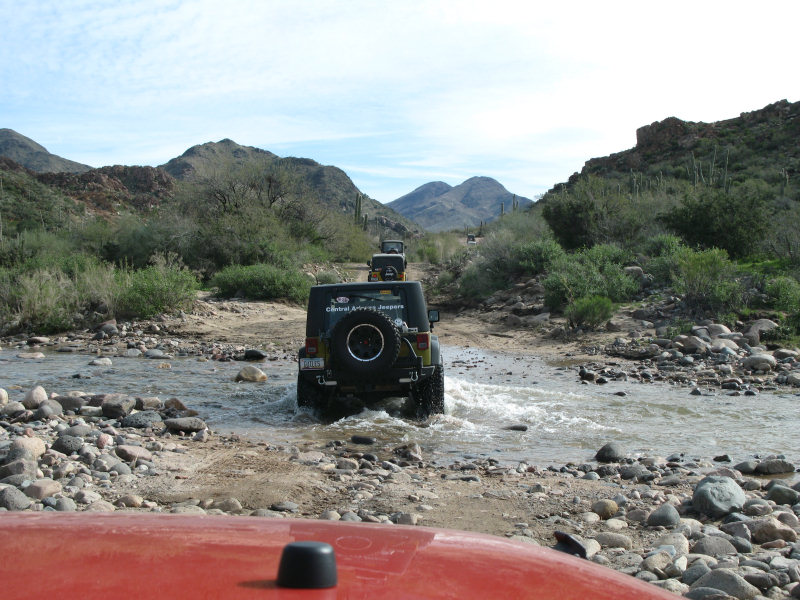 Some scenery: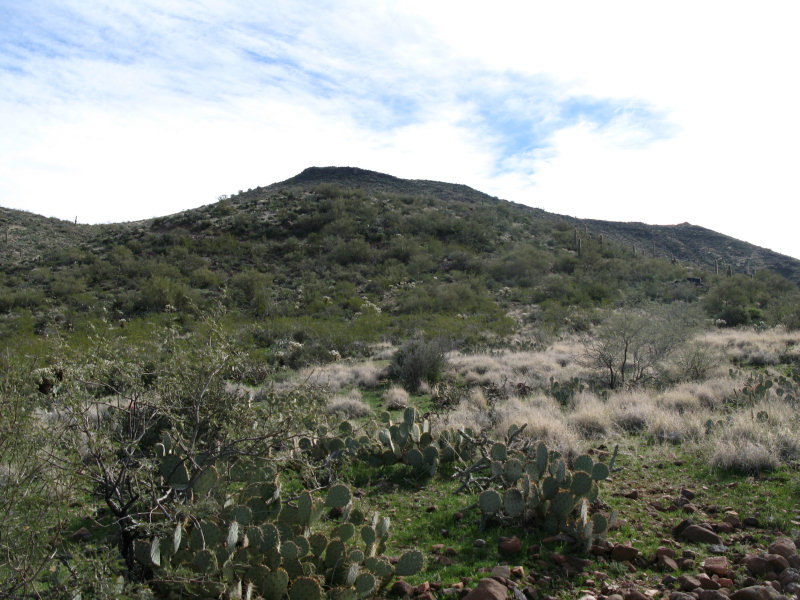 A stop along the way near the top of a mountain: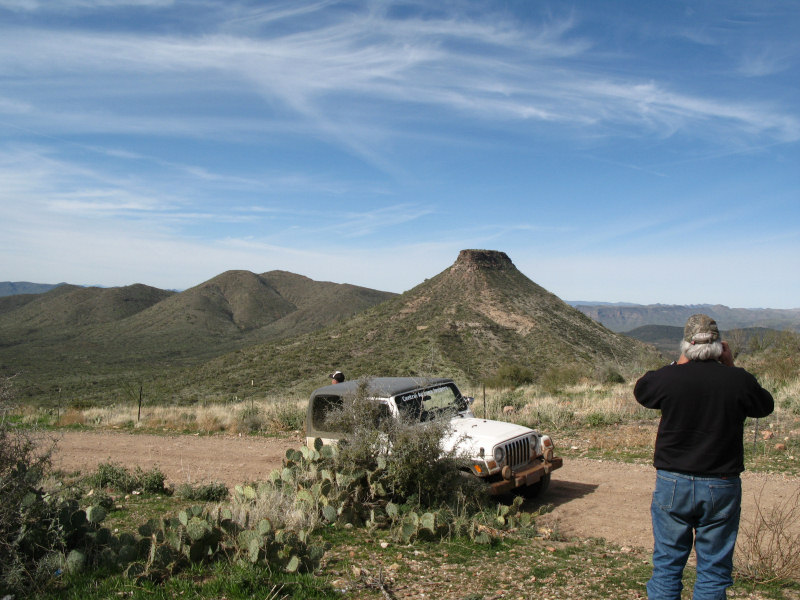 Another view: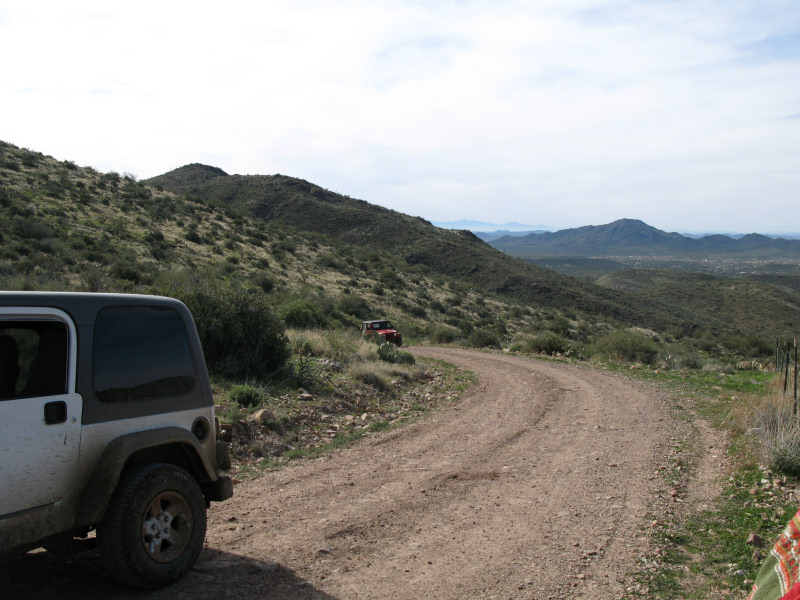 We have a problem here: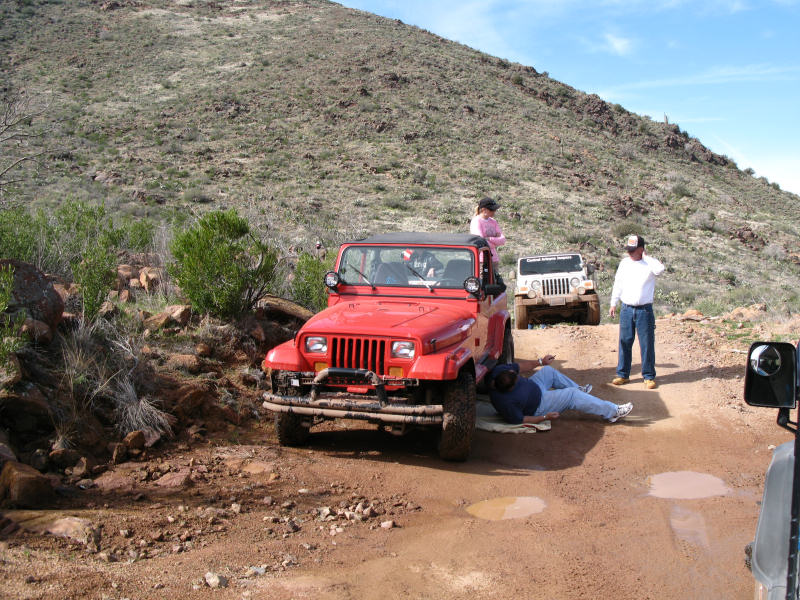 The rear driveshaft is busted. They limped back home using the front driveshaft in 4x4: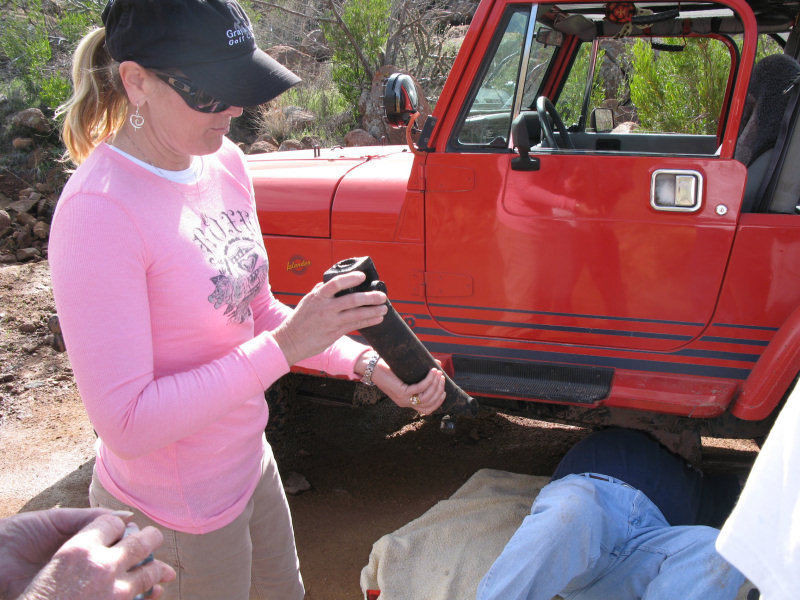 Heading down the other side of the mountain: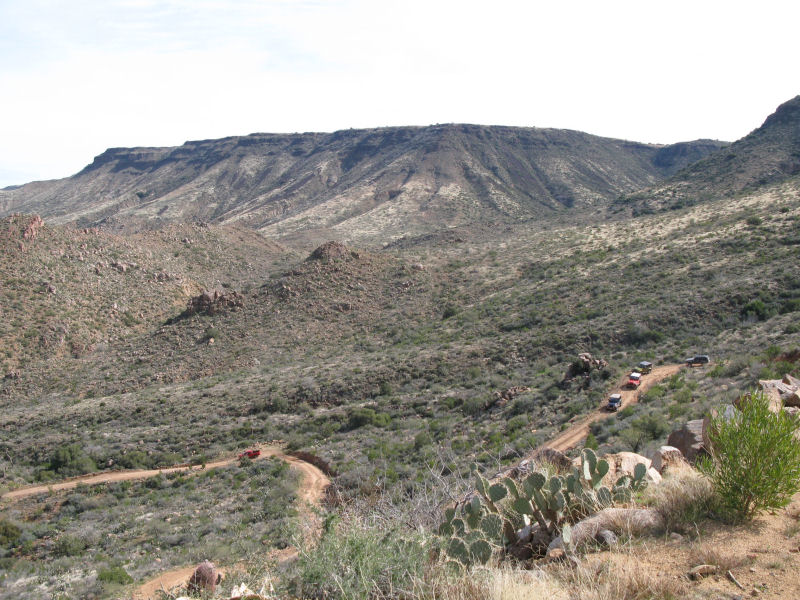 Another view heading down: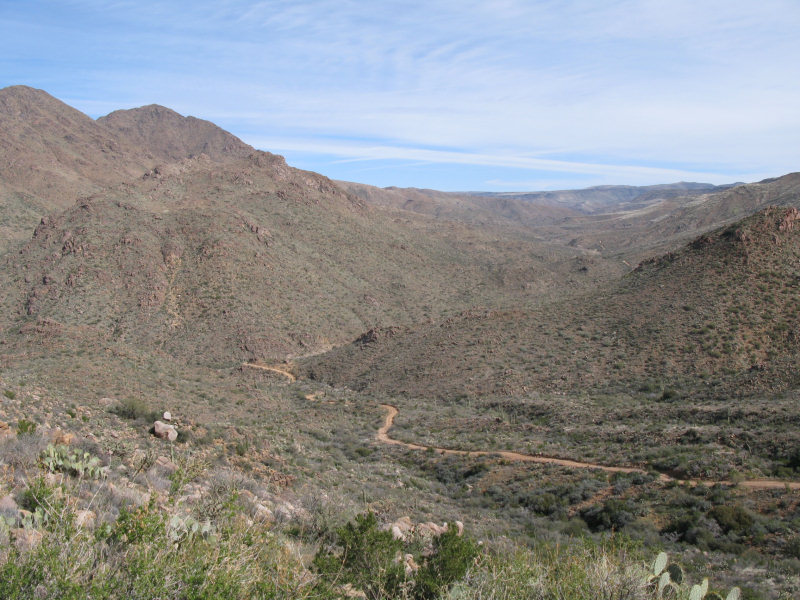 Heading down from inside the Jeep: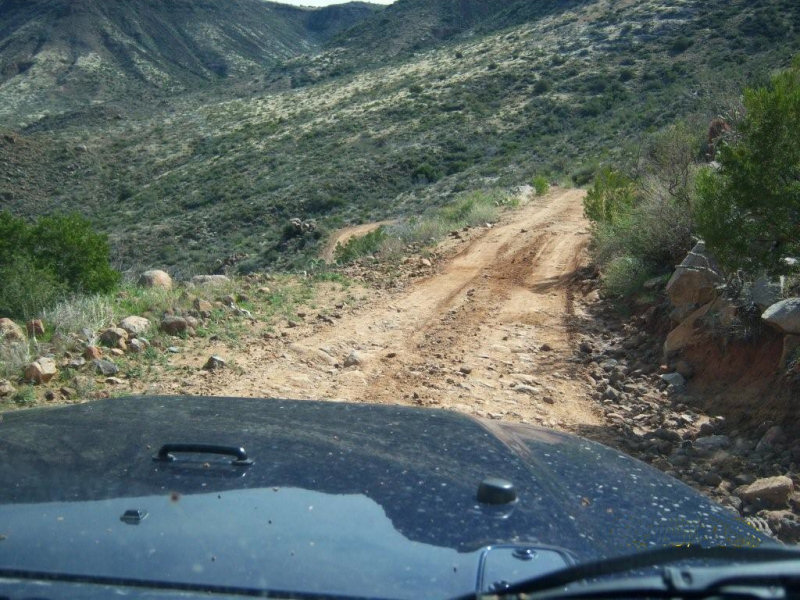 Crossing another stream: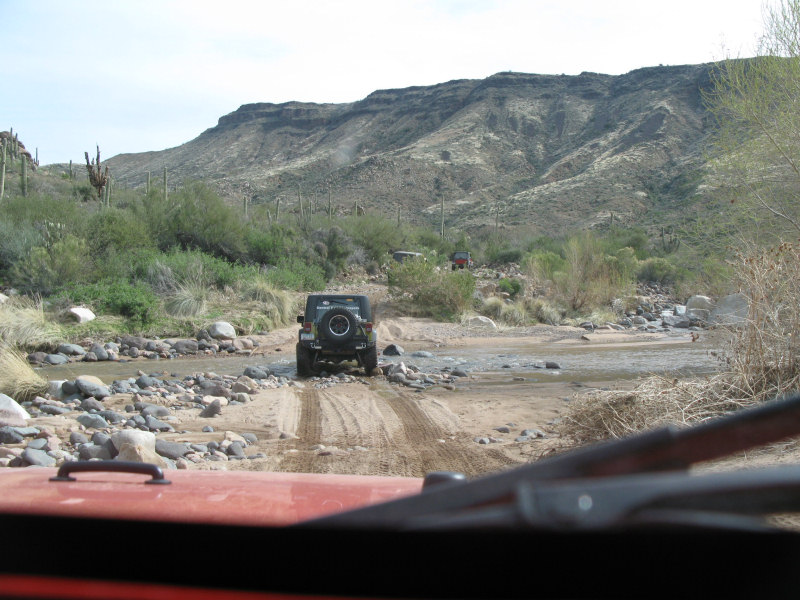 A little muddy: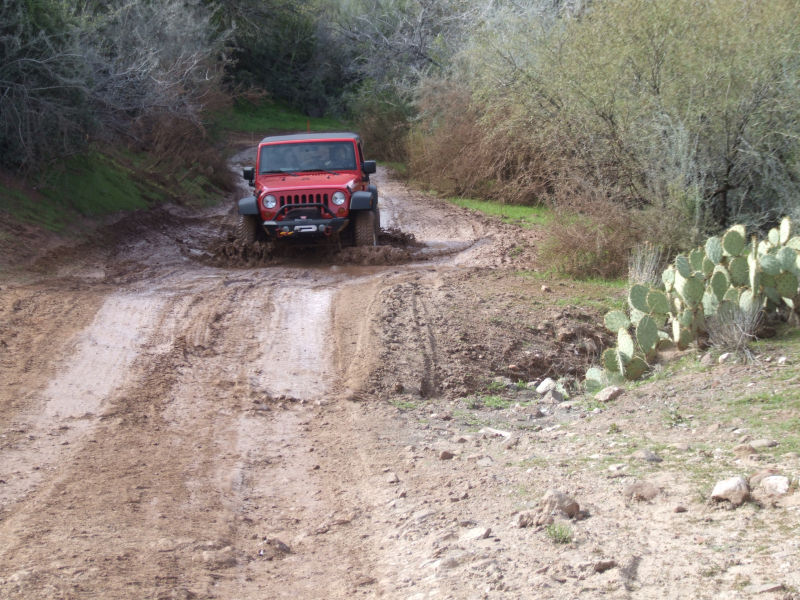 Crossing New River: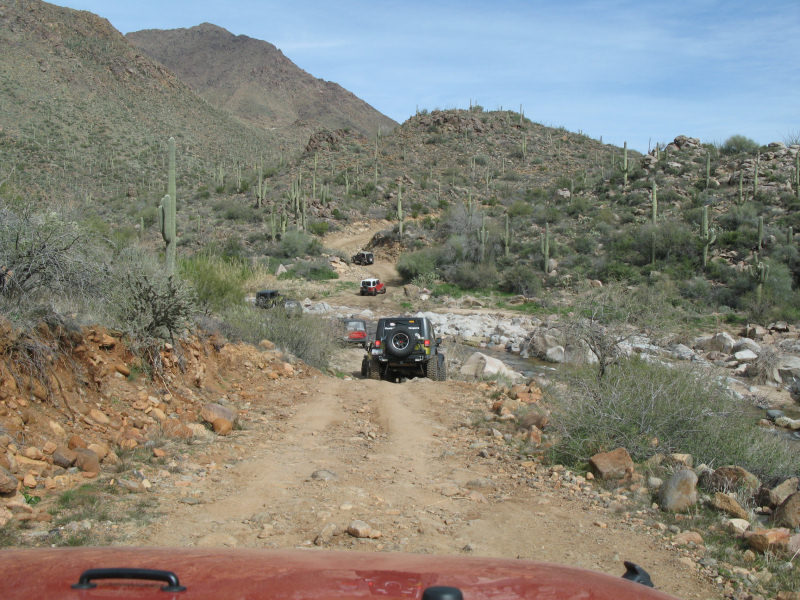 View from the other side crossing New River: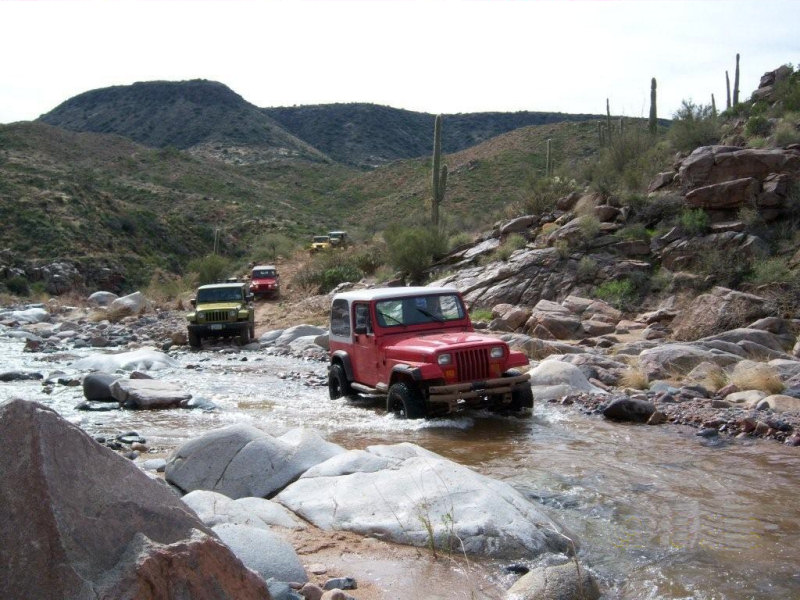 Just crossed: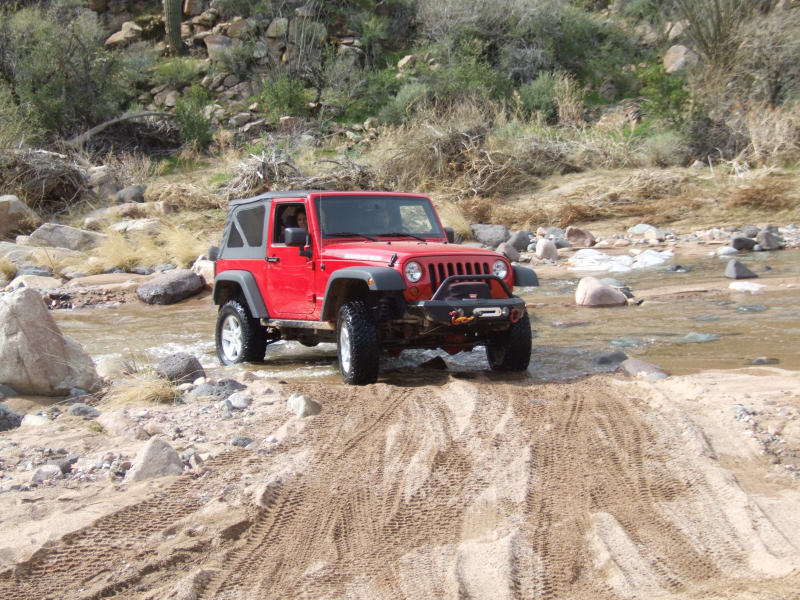 Some boulders along the way: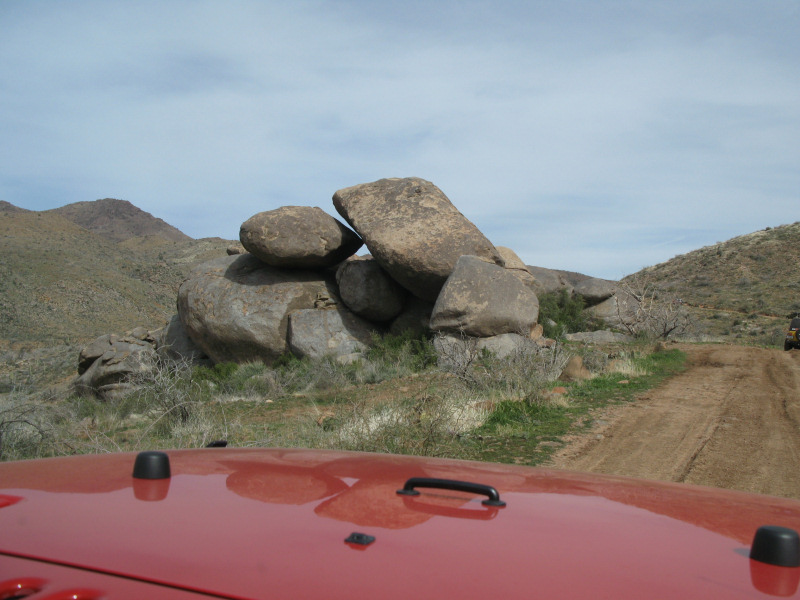 Another stop before we got to the ranch: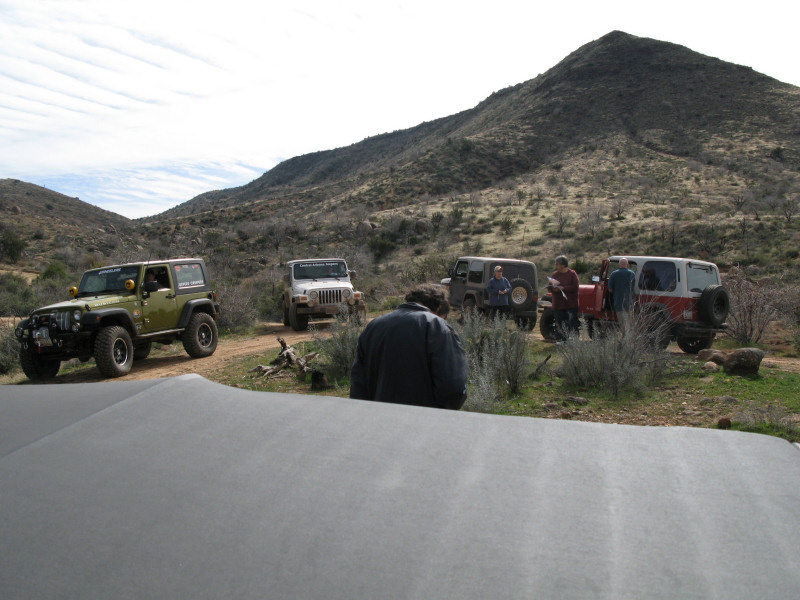 Another view: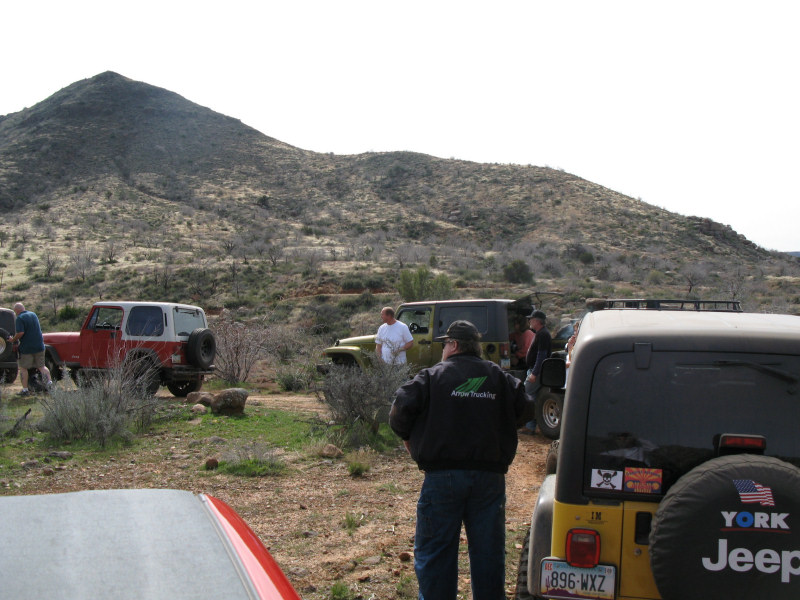 A view of New River from the same stop:
At the ranch and time to eat: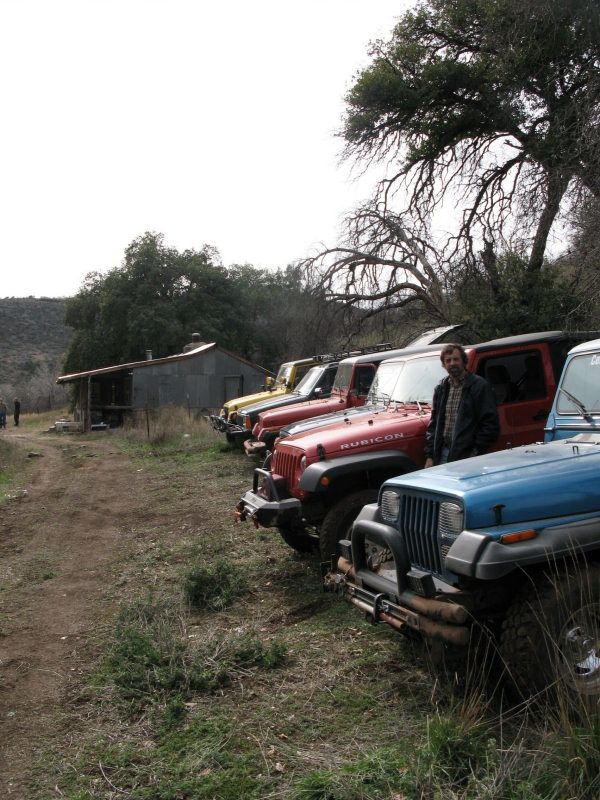 A nice stove in the building: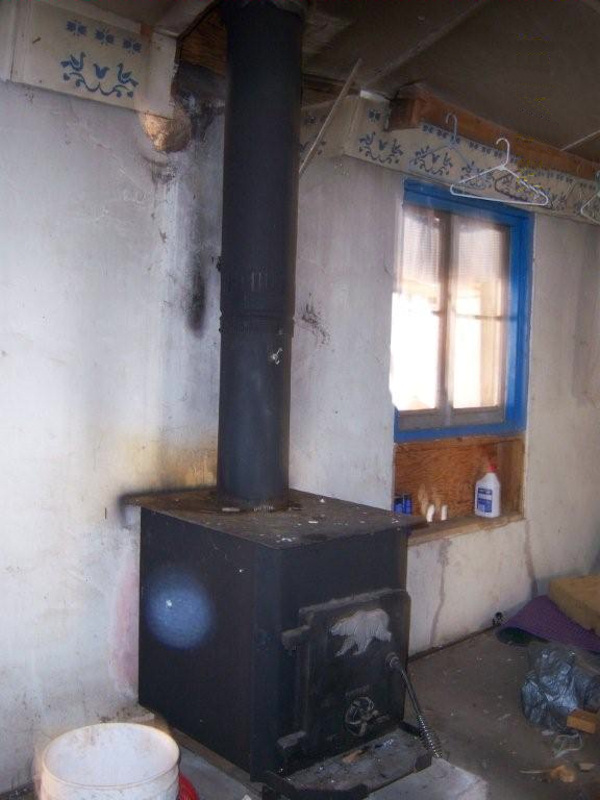 A group shot on the way out at Seven Springs: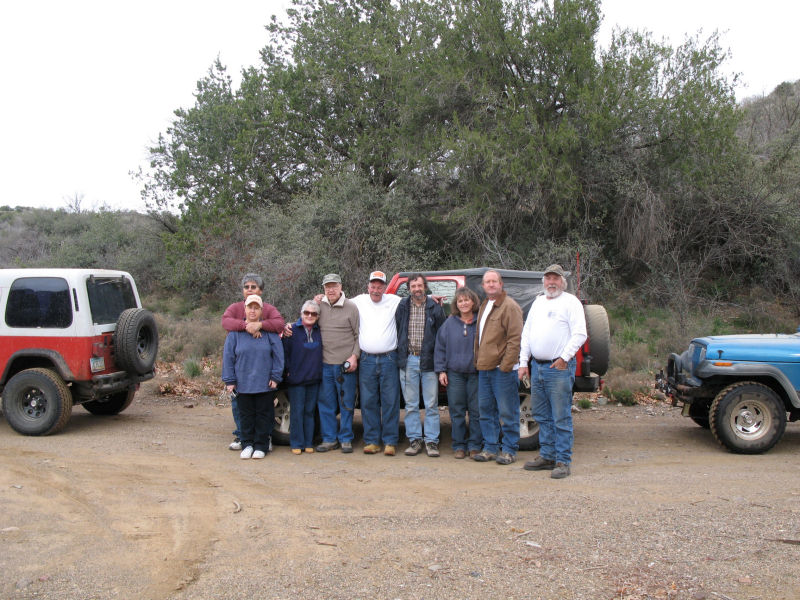 Cheese: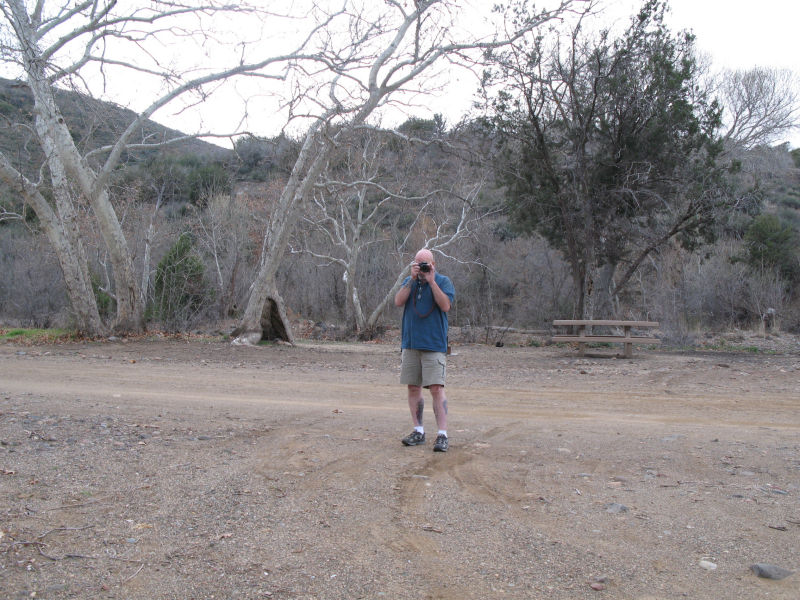 ---
If you have any questions or comments about this page click here to send email.
Last modified: December 21, 2009 06:36:25 PM