The Trail:
The Coke Ovens, which are just outside the old Cochran town site, can be accessed via a trail that is scenic and many stretches are solid rock, hard, solid, and did I say hard rock? Just past the Coke Ovens is the Gila River and a potential exit, or you can travel back to the Martinez Cabin trail via either of the two main trails that lead back. It has been reported that the actual Coke Ovens are on private property
Rating:
2.5
Runs:
Date: 11/26/2009
Suspension: TeraFlex 2.5" Spring Lift, BFG 35x12.50x17
Photos:
At the start. Not particularly scenic or rocky: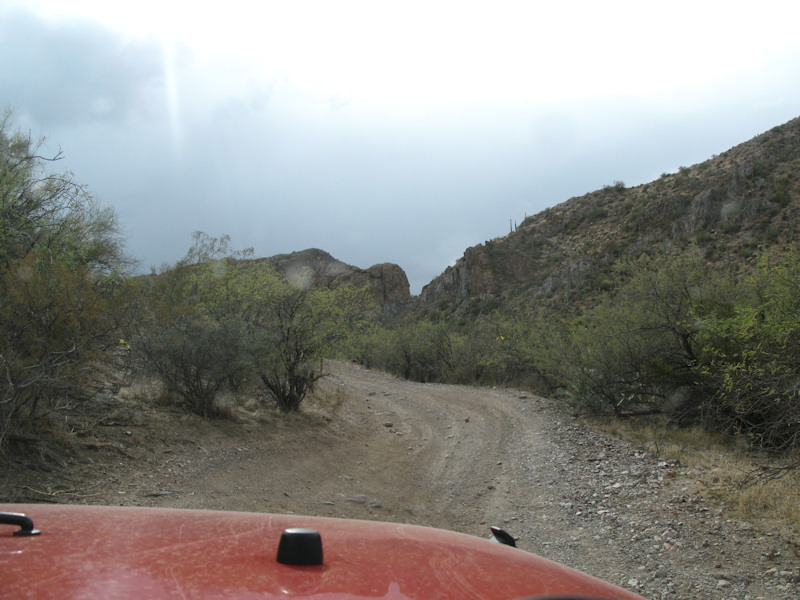 Getting scenic: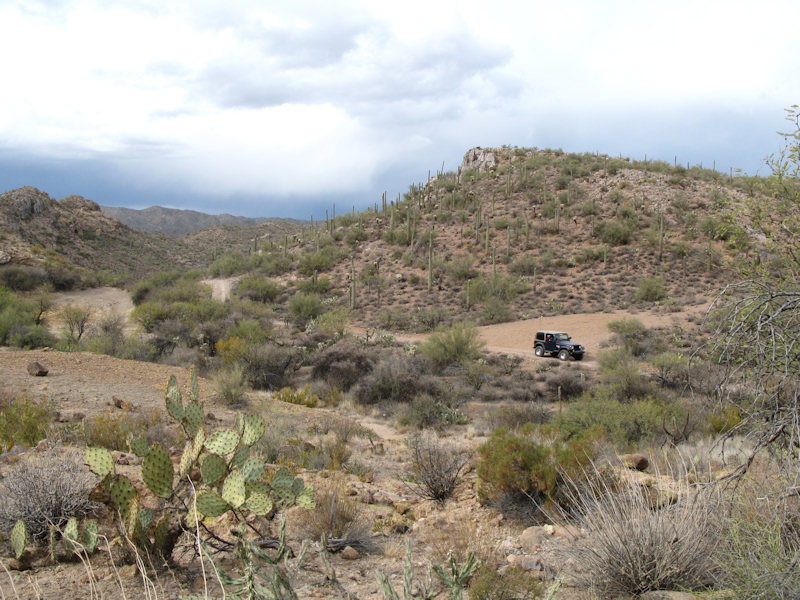 Some scenery near the start of the trail: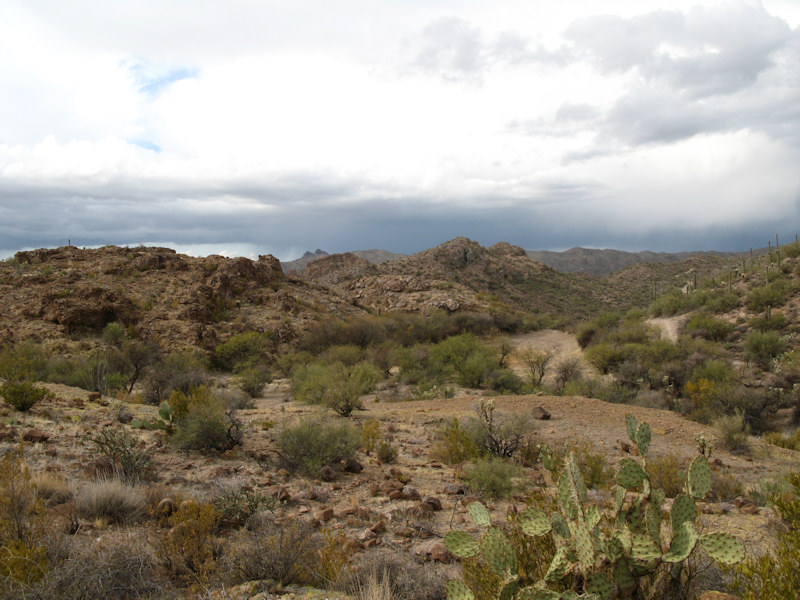 This stretch is solid rock: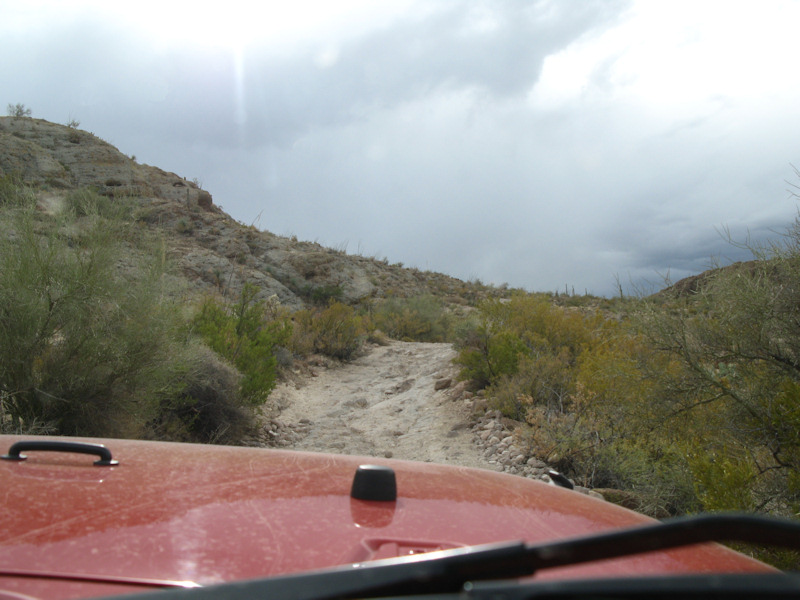 We all drove over the "Big Step" to the left, instead of the narrower crack on the right: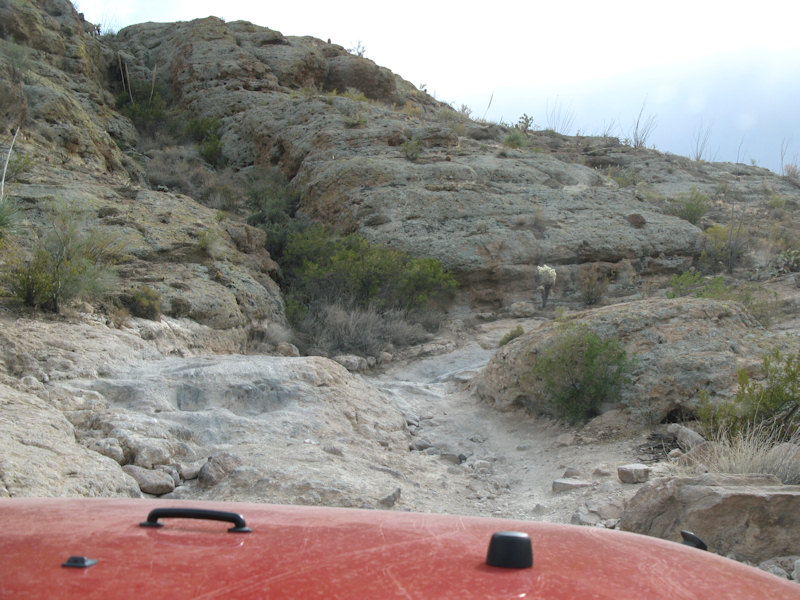 Brian heading over: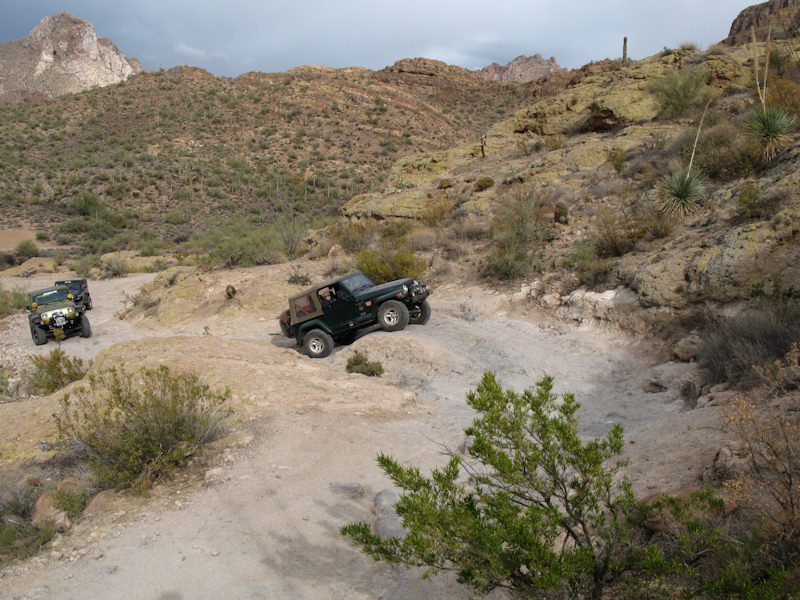 Guiles: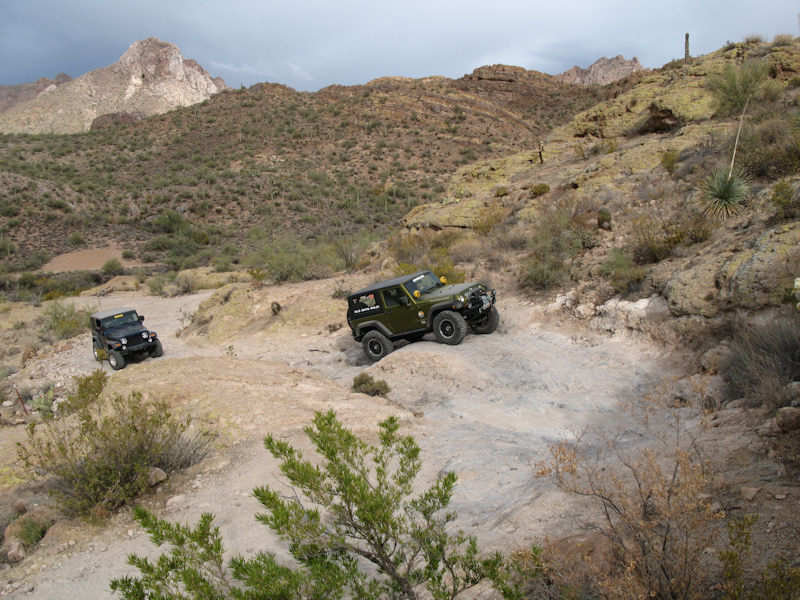 Jesse: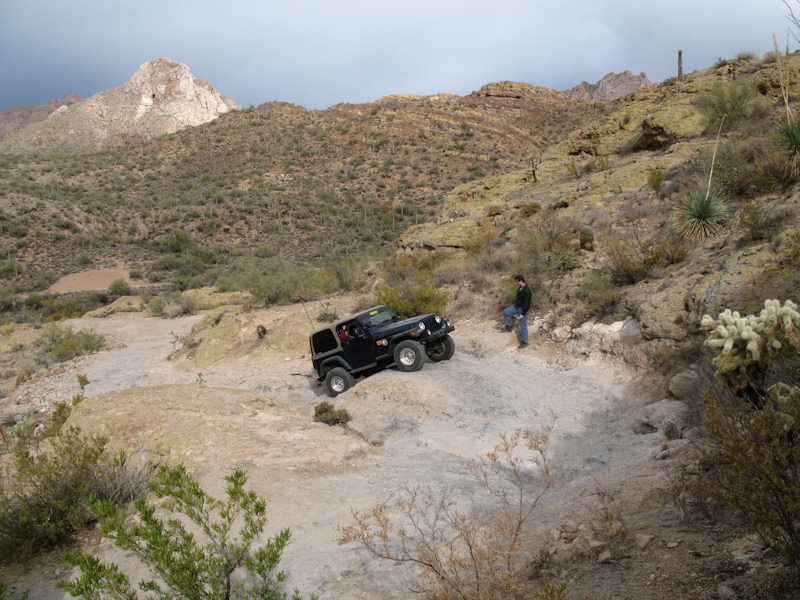 Another view from the trail: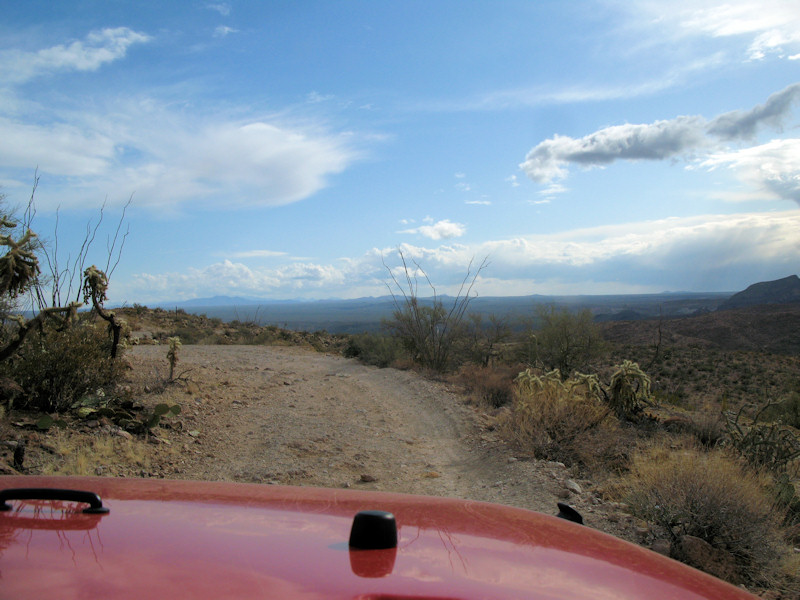 Some rain in the distance: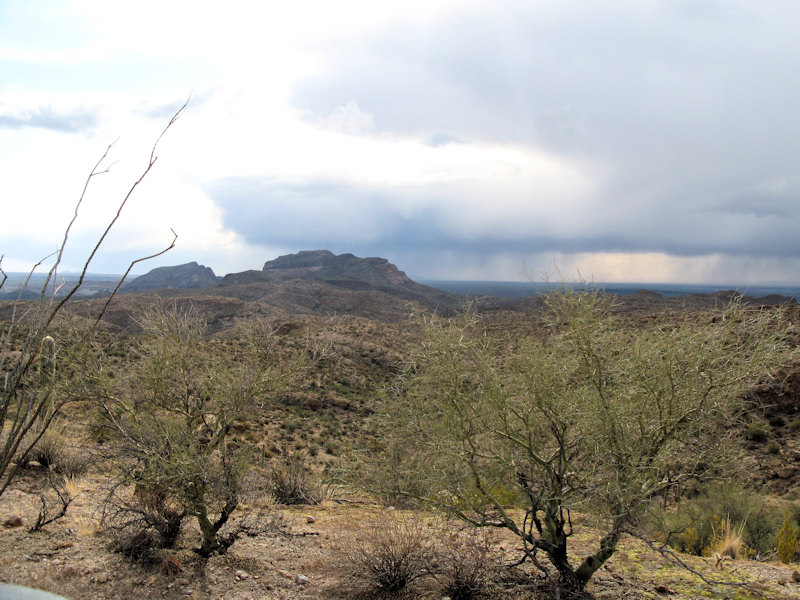 More solid rock: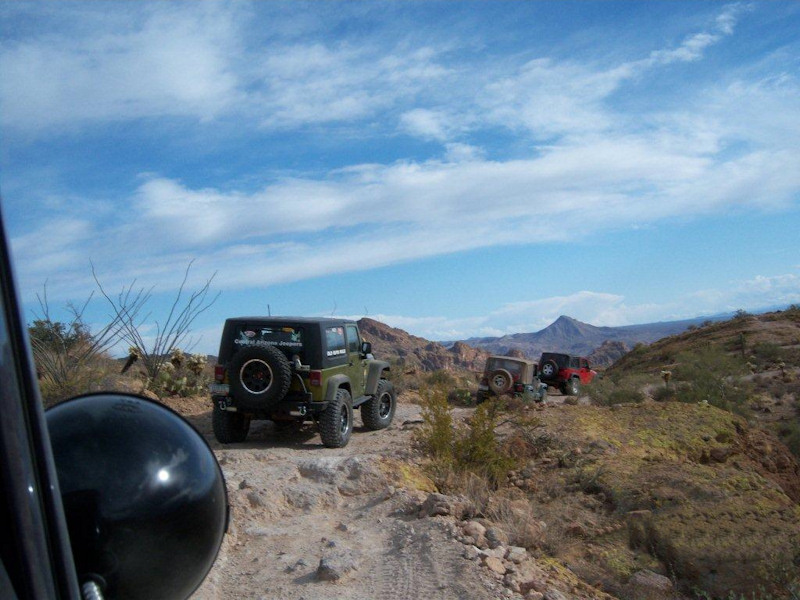 More scenery: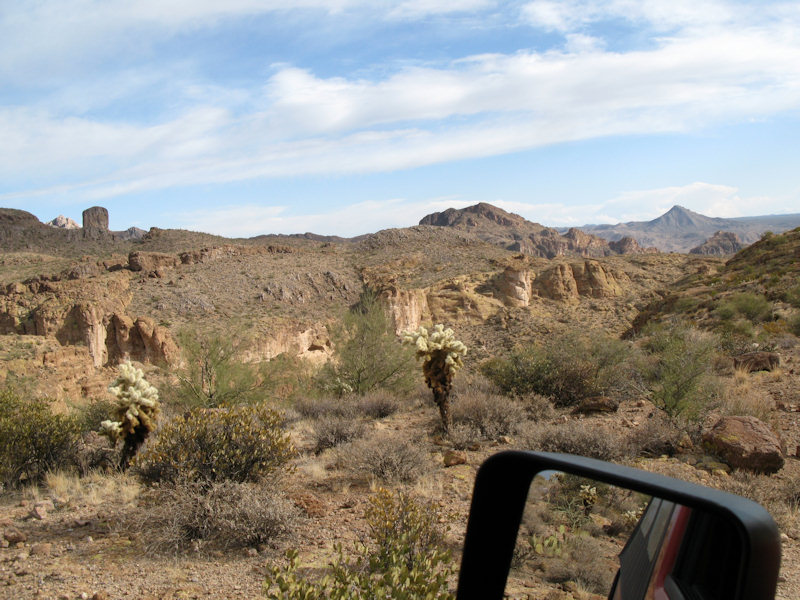 A view out the back window: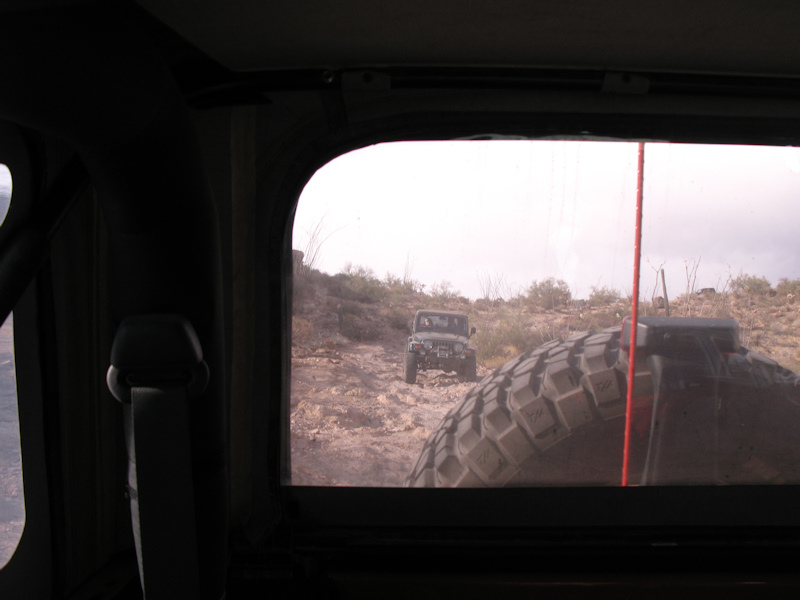 Another stretch of solid rock heading down the side of a hill: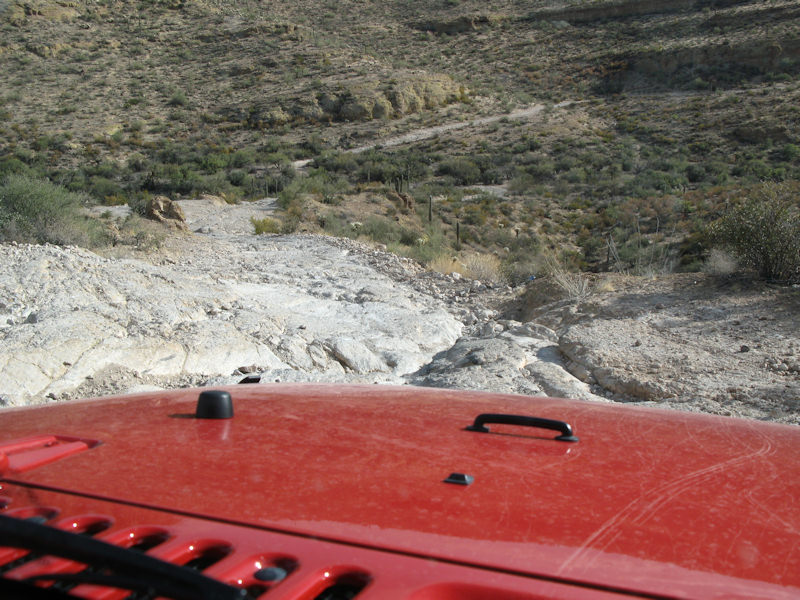 Looking back: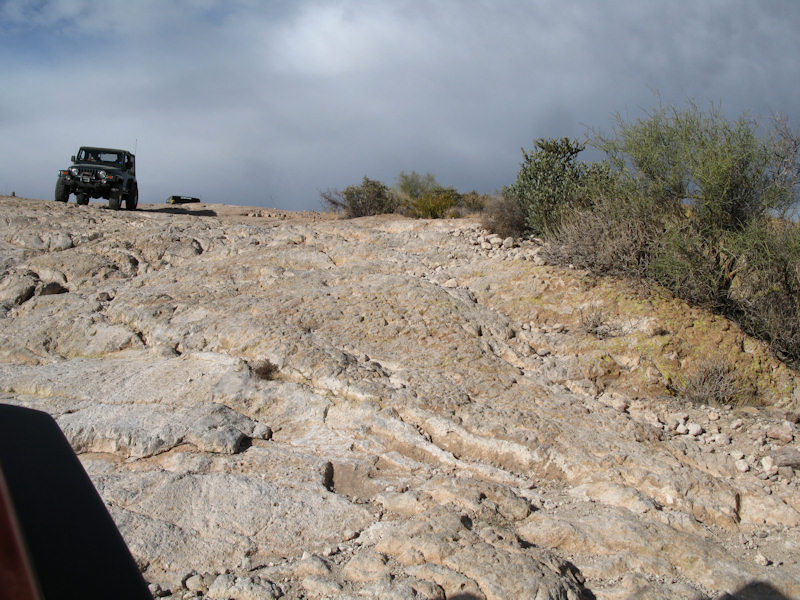 Navigating the trail: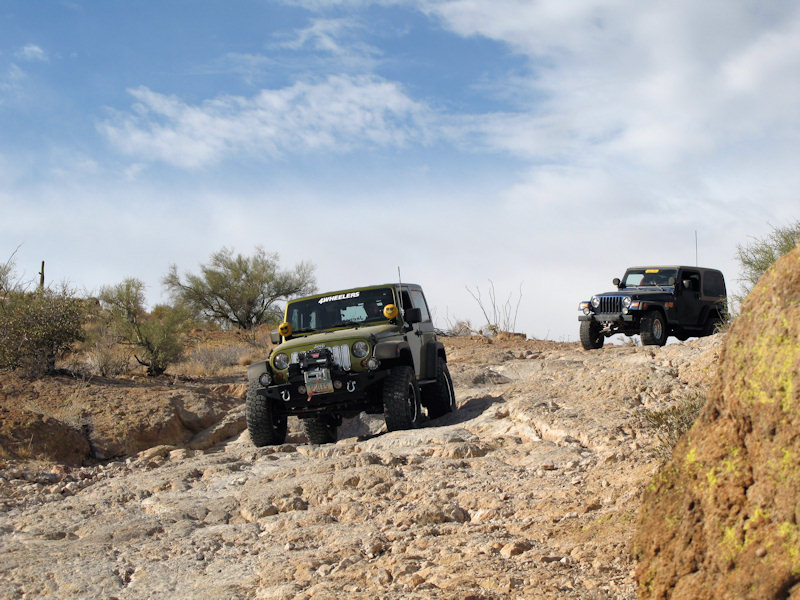 A scenic shot showing the a portion of the trail that we have already traveled: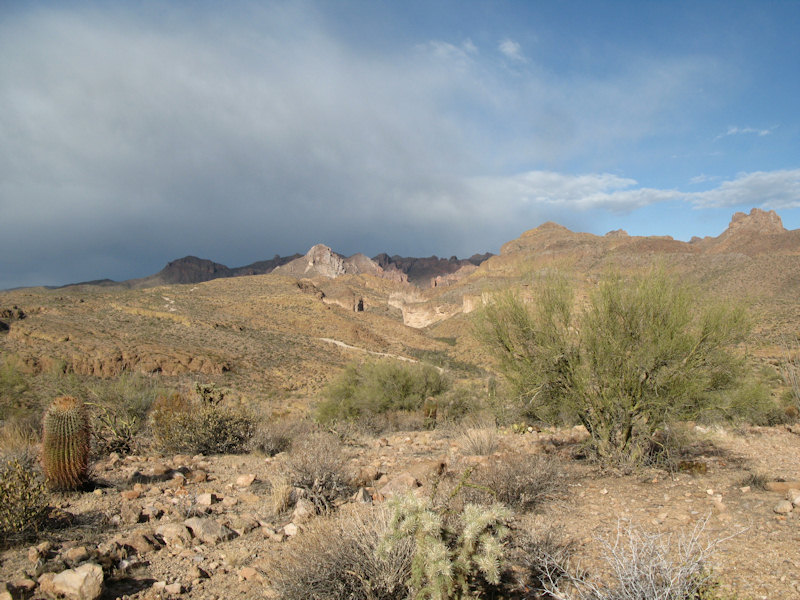 Coming up the trail: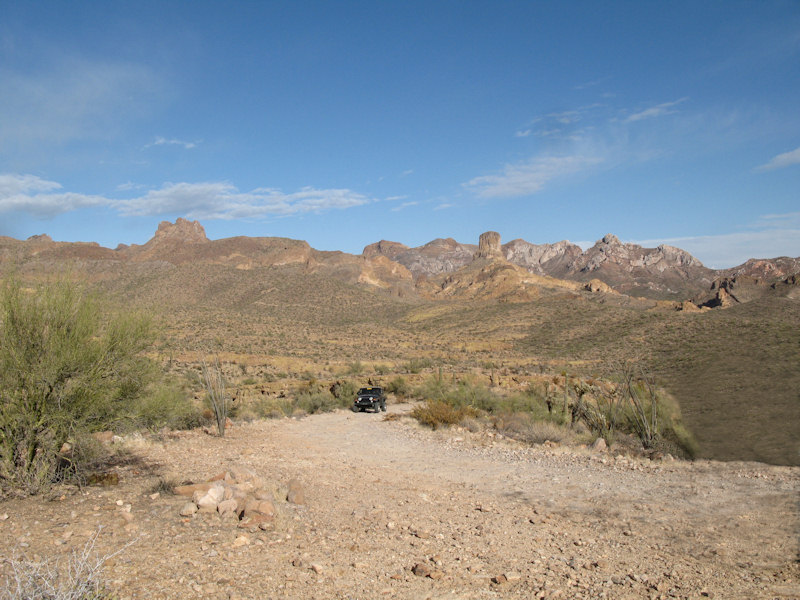 One of our many stops along the way to decide which way to go, or in this case if we wanted to continue (continuing past this point would mean that we would have to drive on the trail at night):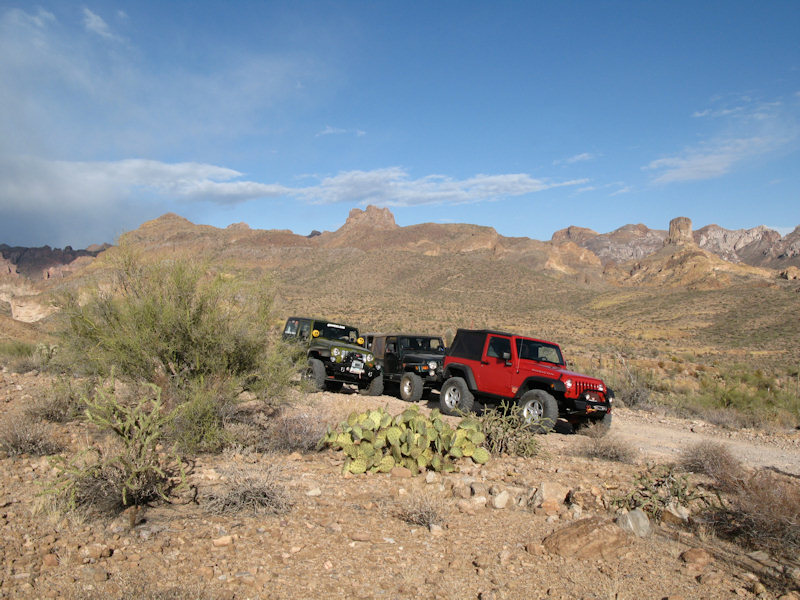 We decided to continue, the trail continues in the middle of the picture: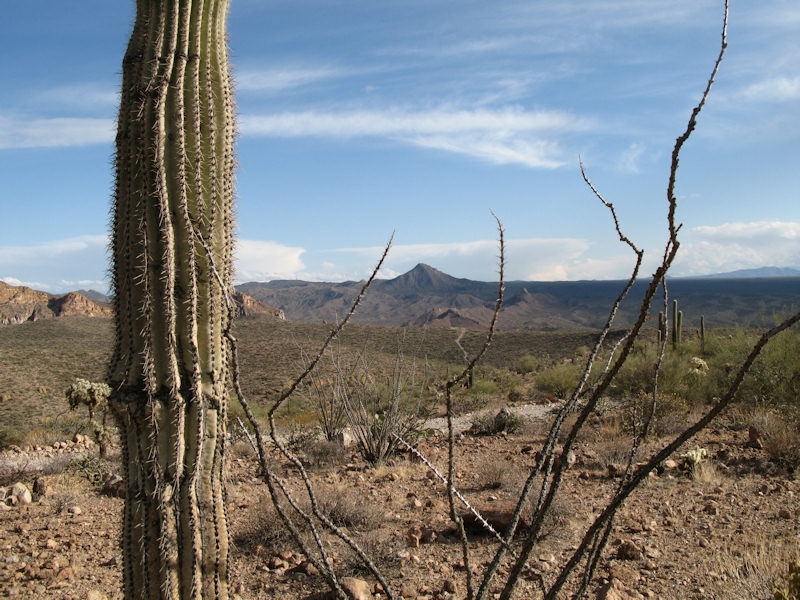 Another shot as we continue along the trail: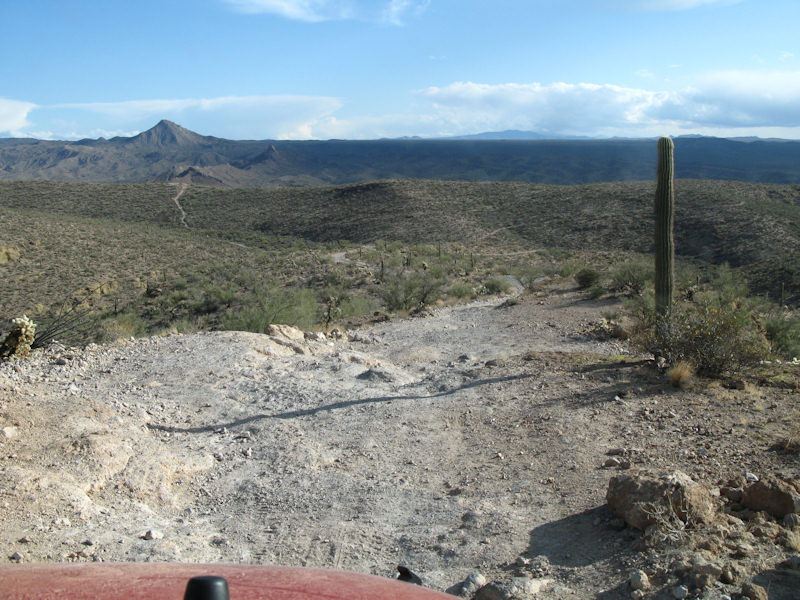 Another shot out the back window: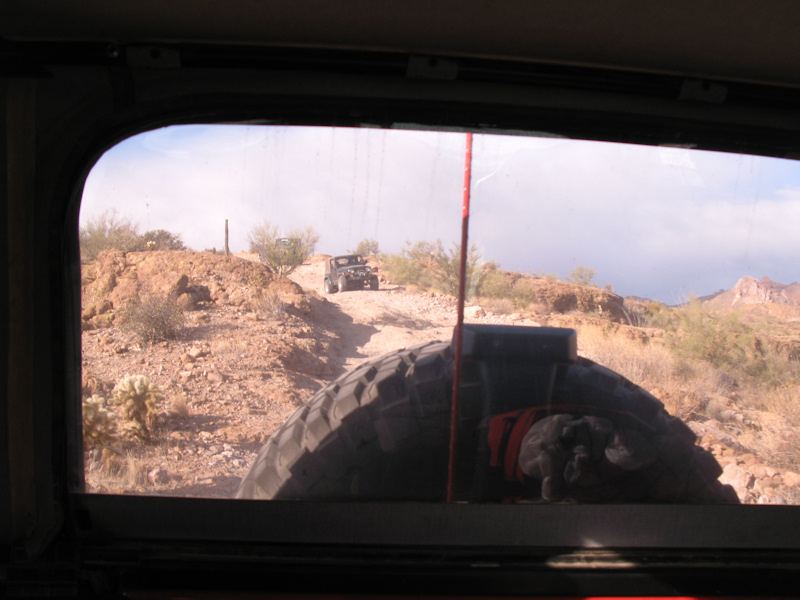 Another shot of the trail: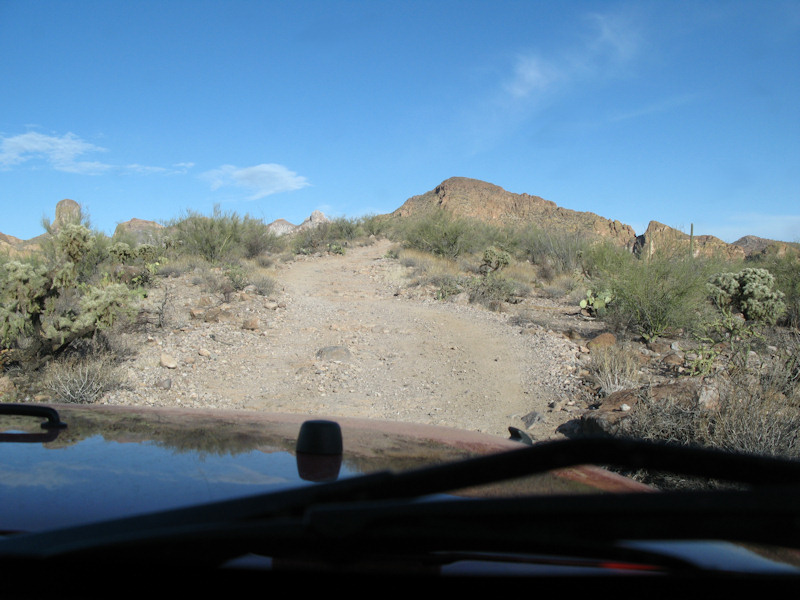 More scenery along the way: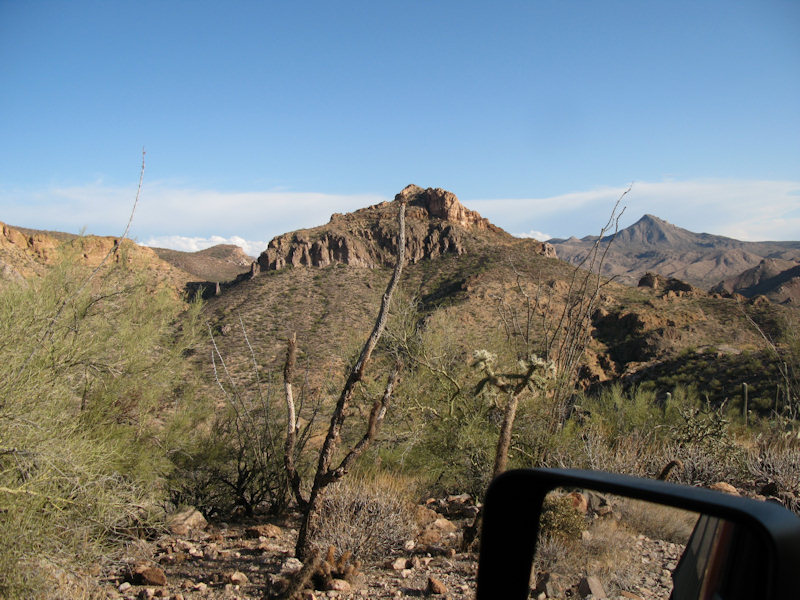 Getting near the the Coke Ovens. They are to the right of the ridge (you can't see them yet):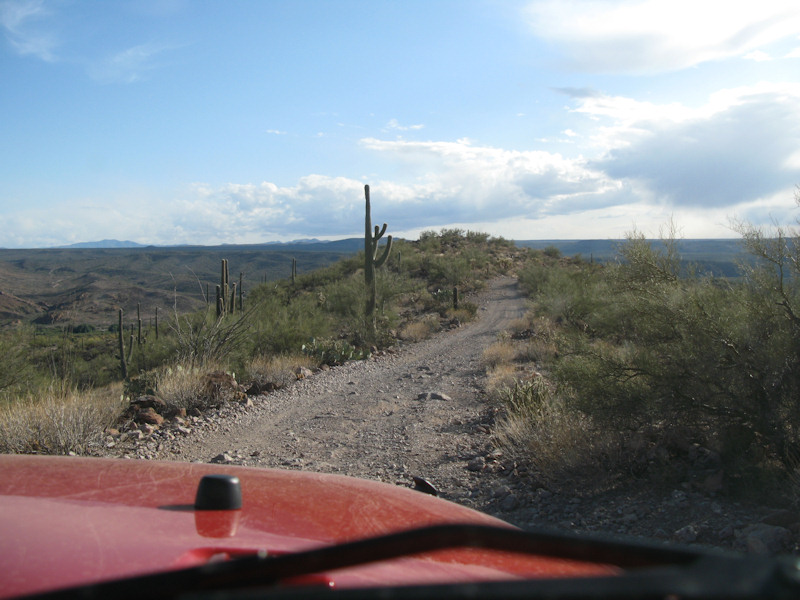 Out the left side you can see a band of trees in the valley - the Gila River: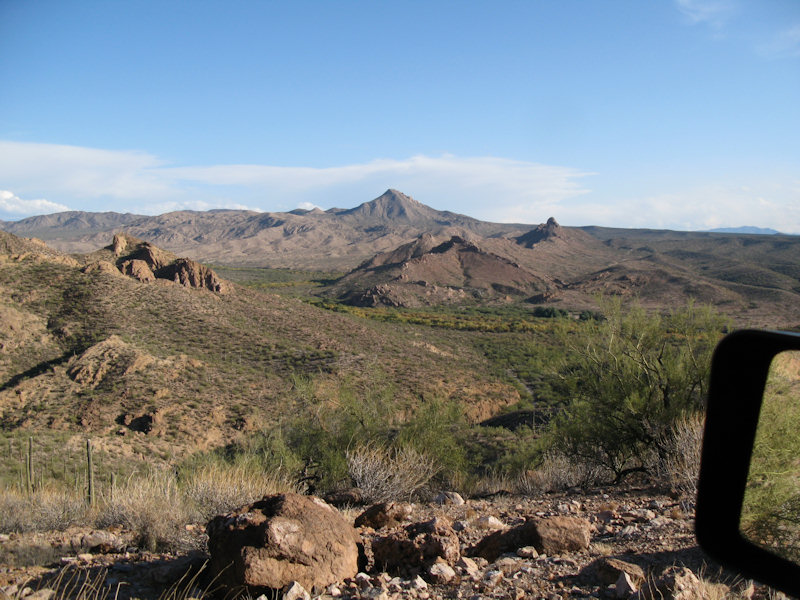 From the hill we got our view of the Coke Ovens, the Caretaker's House (just below them), and an old Railroad Bridge in the distance: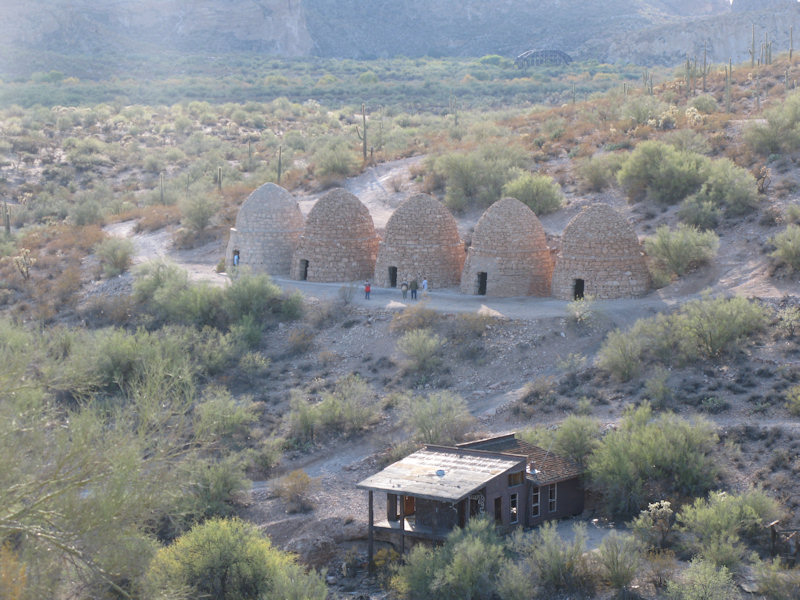 After heading the hill we initially attempted to take this trail to the Gila River - we all added to our AZ Pinstriping collections:
We made it to the Gila River: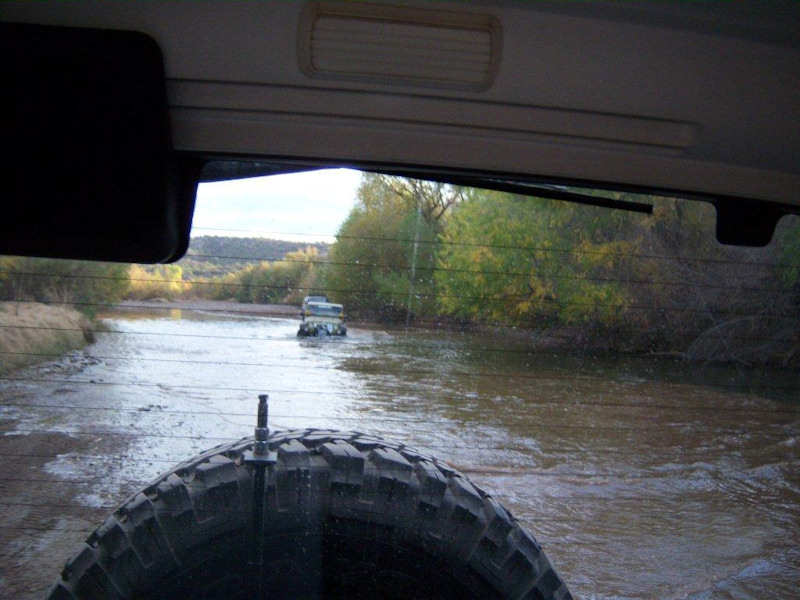 But given our limited knowledge of the area couldn't find a good exit in time: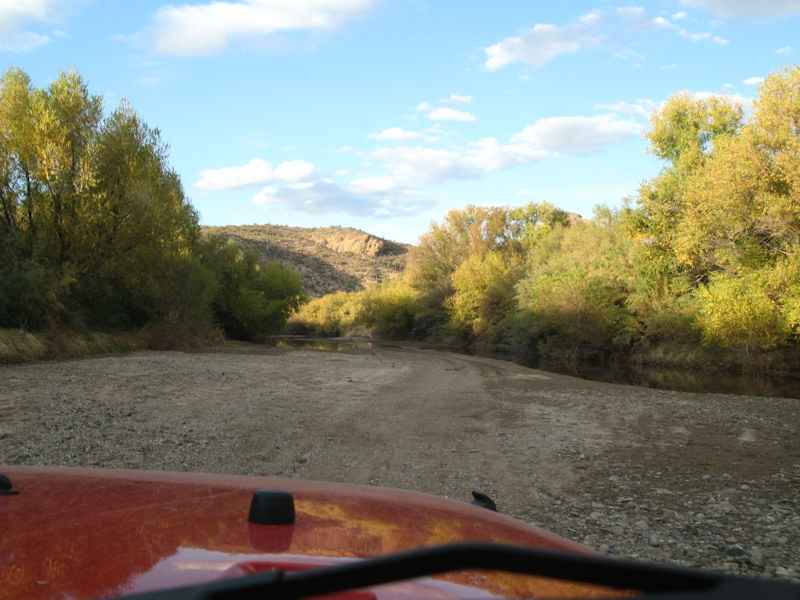 So we turned around and went back through the trees: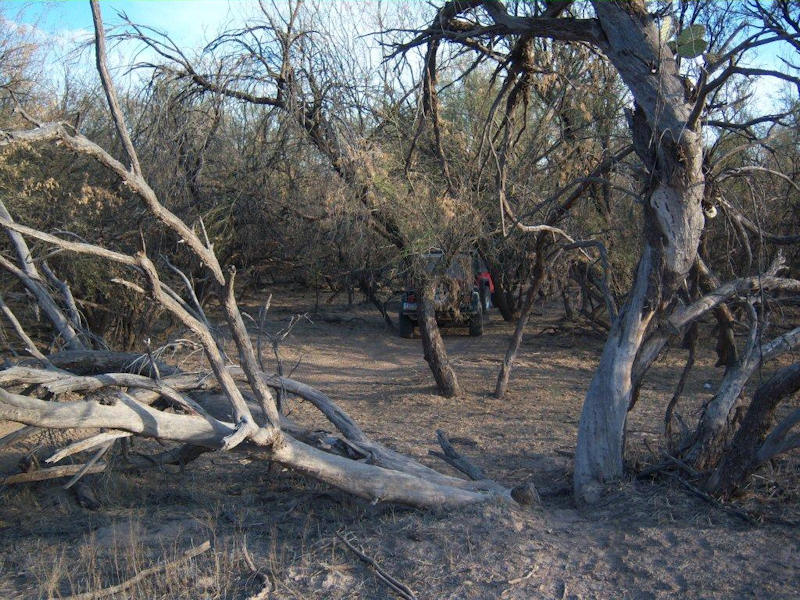 To the trail just below the big hill: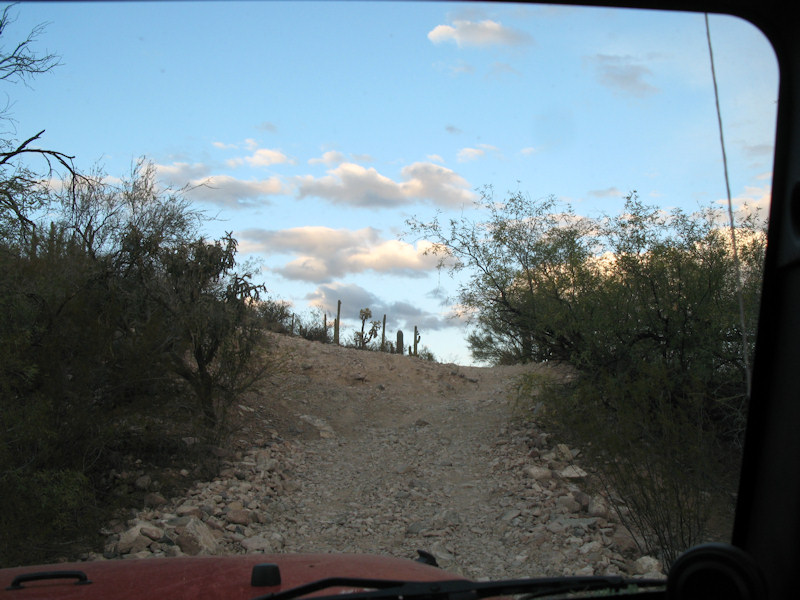 We bypassed the big hill for a lesser hill and then went back the way we came. As expected it got dark on the way back: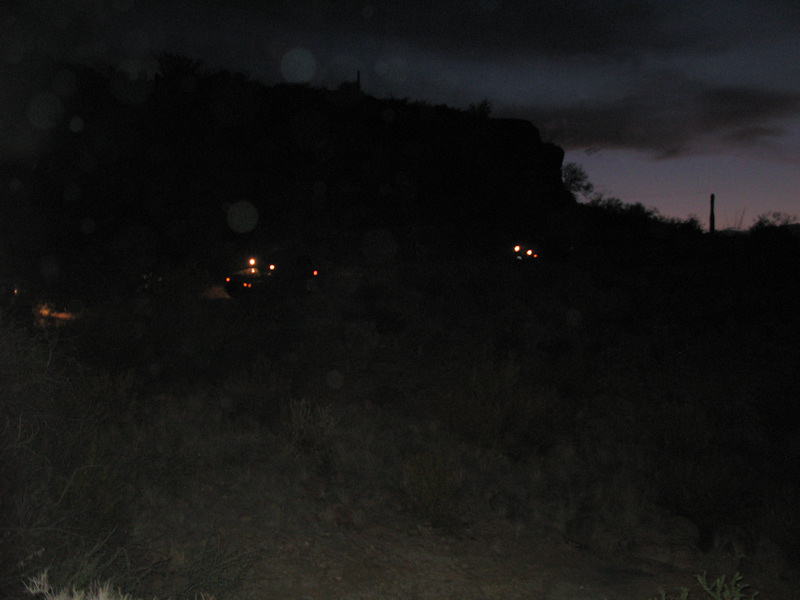 Brian's Rock Lights worked great: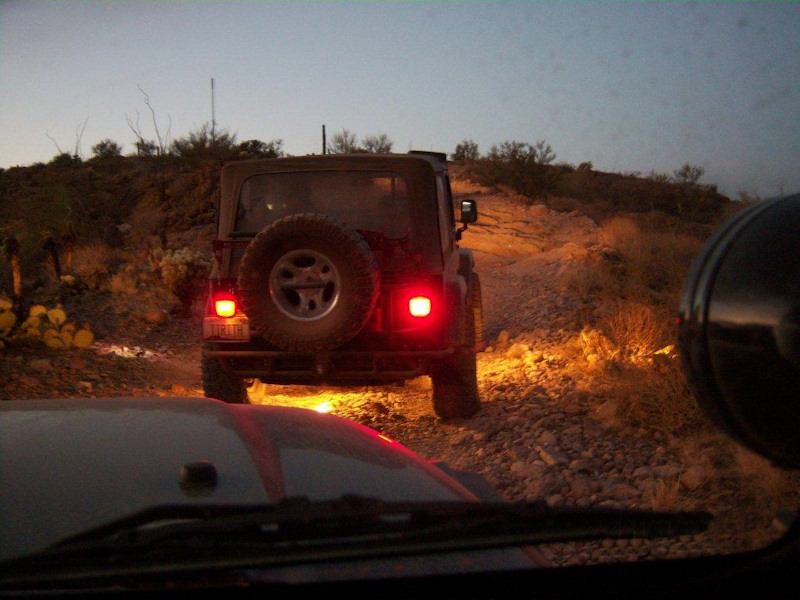 We stopped just after the "Big Step" for a break under the moonlight: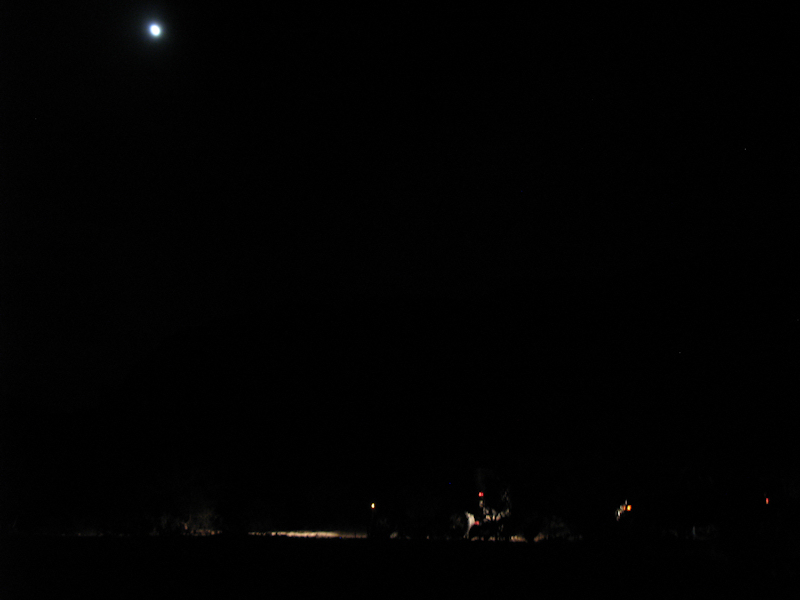 We continued out through Box Canyon:
---
If you have any questions or comments about this page click here to send email.
Last modified: February 29, 2012 09:19:39 PM