The Trail:
Burro Creek is primarily about Rockhounding. Most of the trails are well graded fire roads suitable for a car. Some side roads are a bit more challenging, and in some places you may be required to cross water which can even be difficult for a Jeep.
Rating:
Mostly 1.0, some side roads up to 3.0 because of sand and/or obstacles.
Runs:
Date: 3/16/2010
Suspension: TeraFlex 2.5" Spring Lift, BFG 35x12.50x17
Photos:
Stopping to hunt for Apache Tears: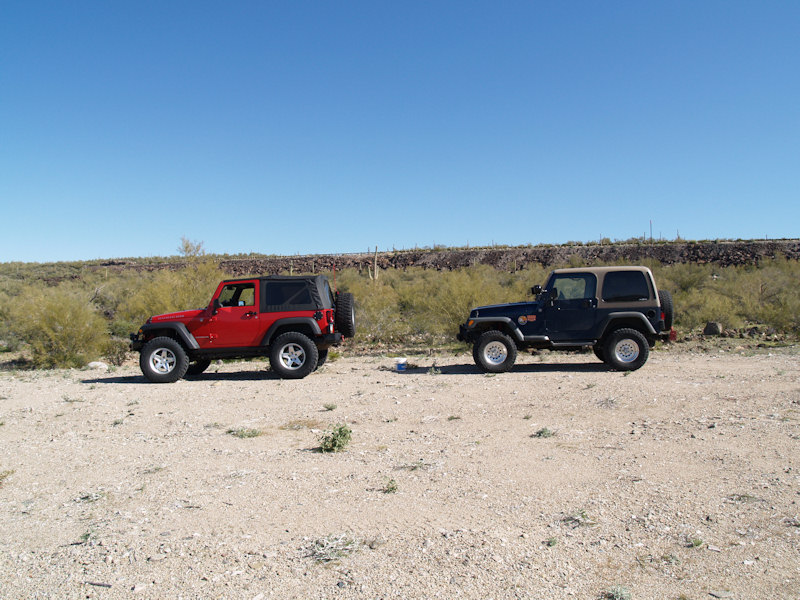 It had rained recently and there were plenty scattered all over the ground: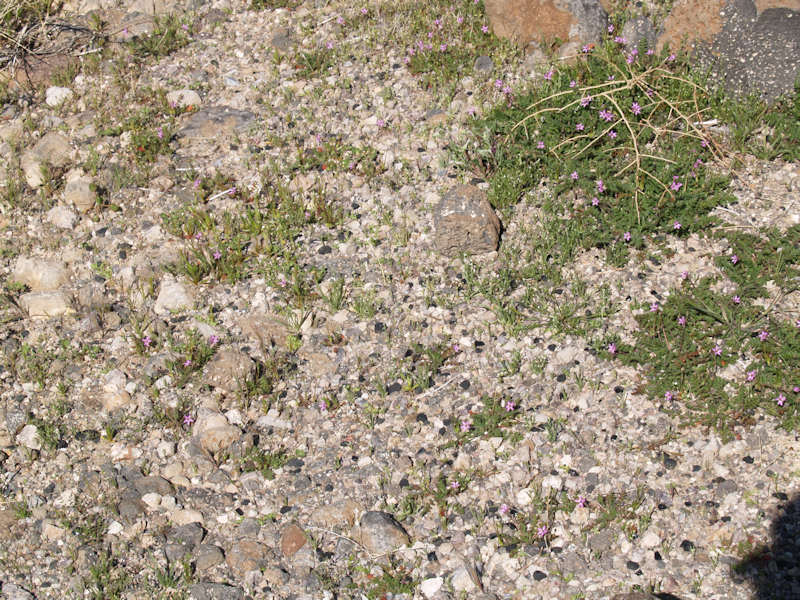 Some of what we found: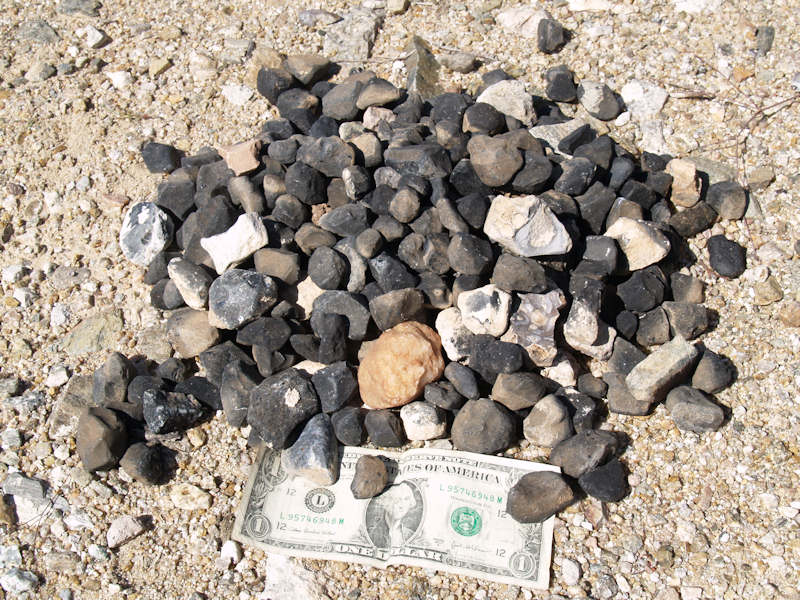 Here's what some of them look like after we finished tumbling and polishing them (many months later):
A fun hill to an area with Agate: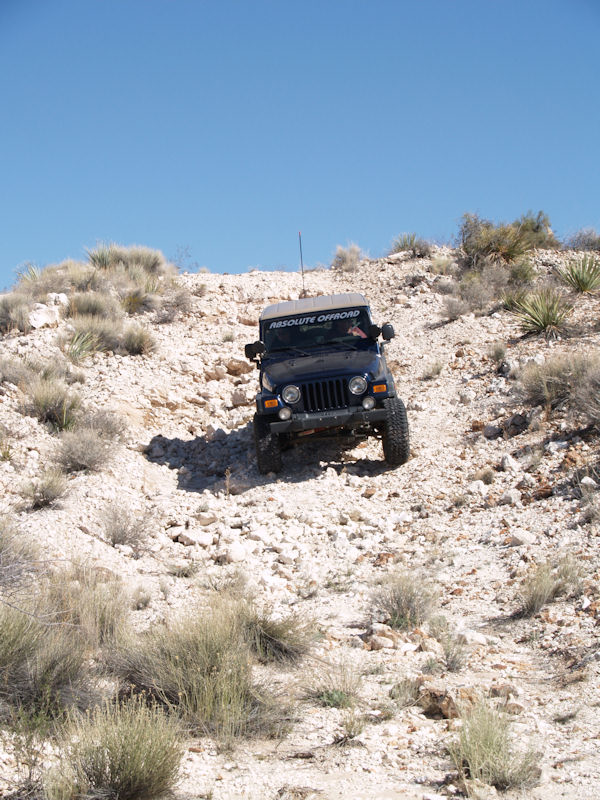 Lots of Agate and some Pastelite here: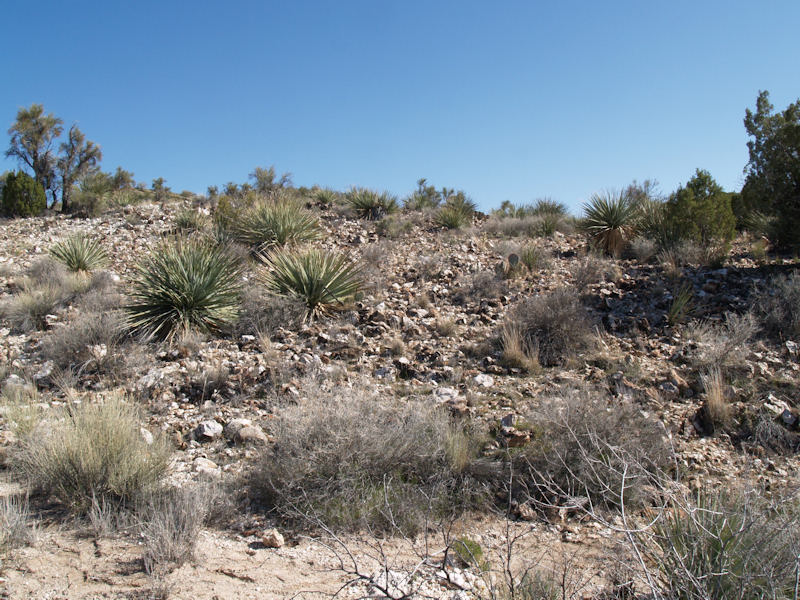 Some of what we collected: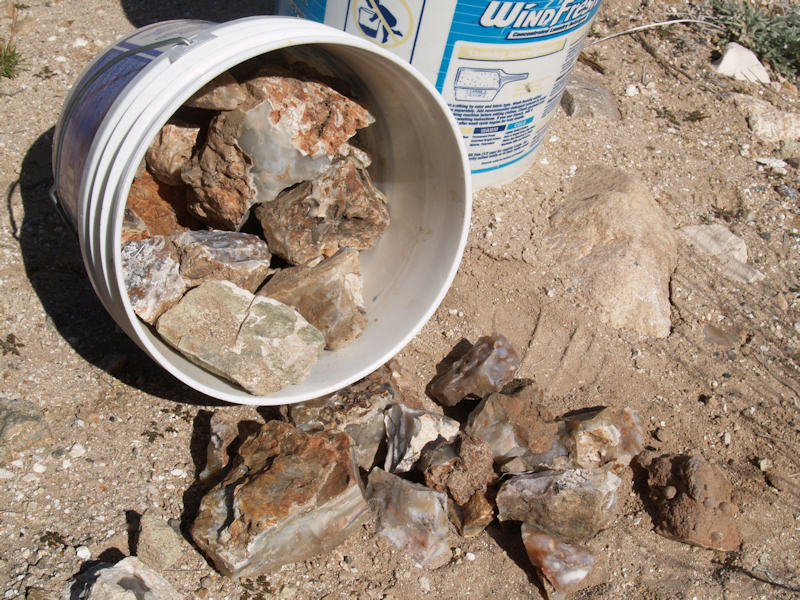 Heading out: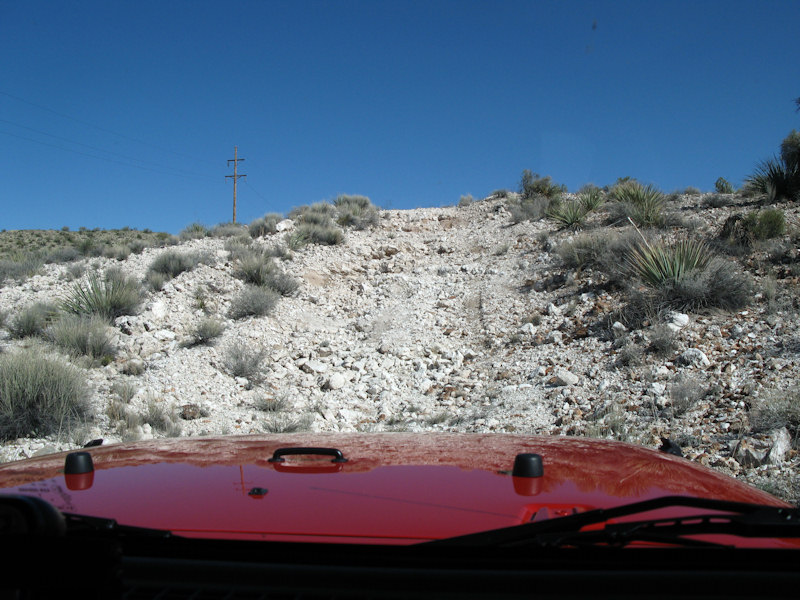 Coming up the hill: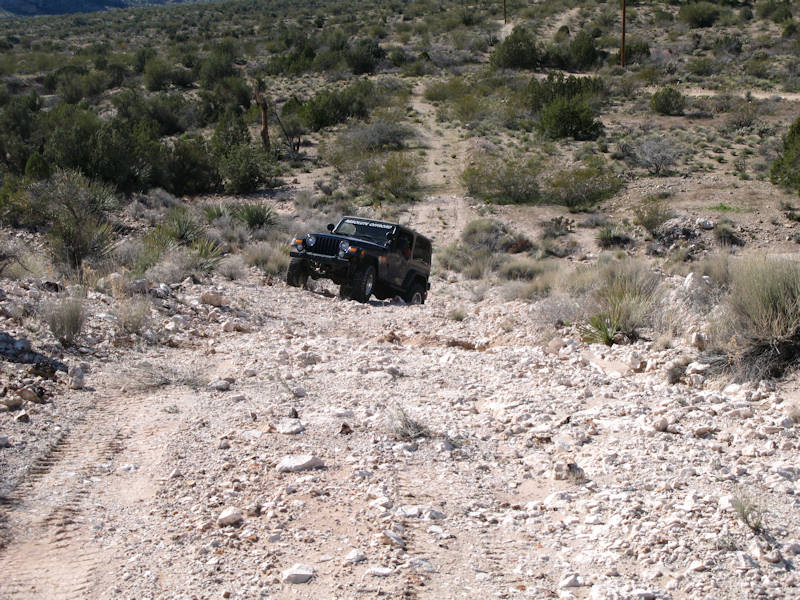 Next stop, an old mine. Lots of white rock: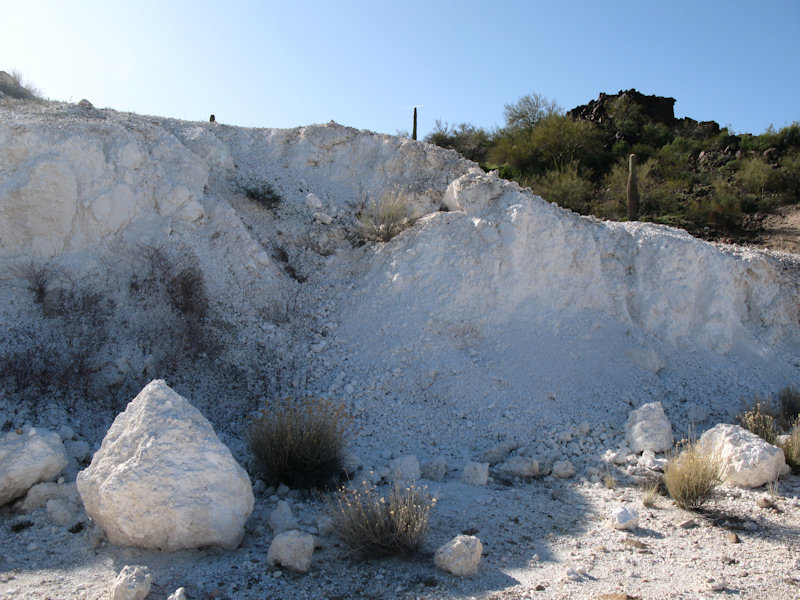 Parked and ready to hunt: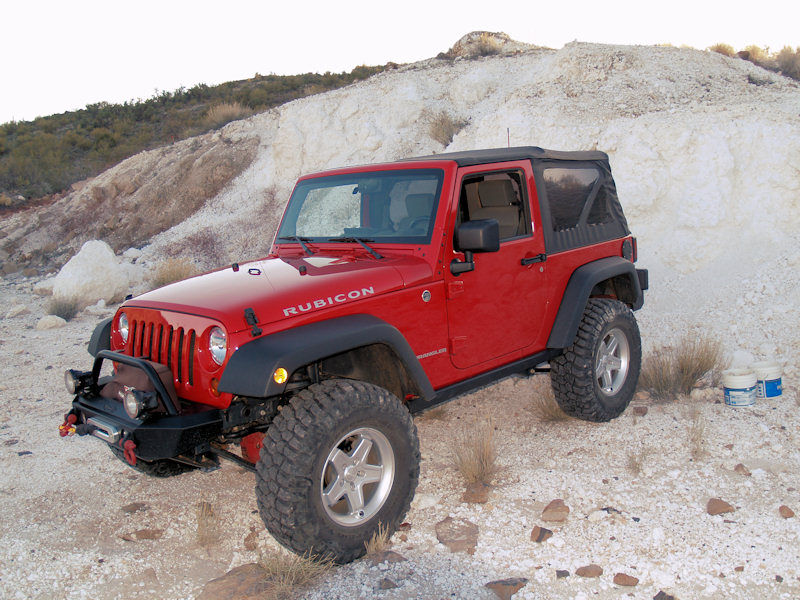 We found some Agate, Pastelite, maybe Amethyst, and lots of the white rock: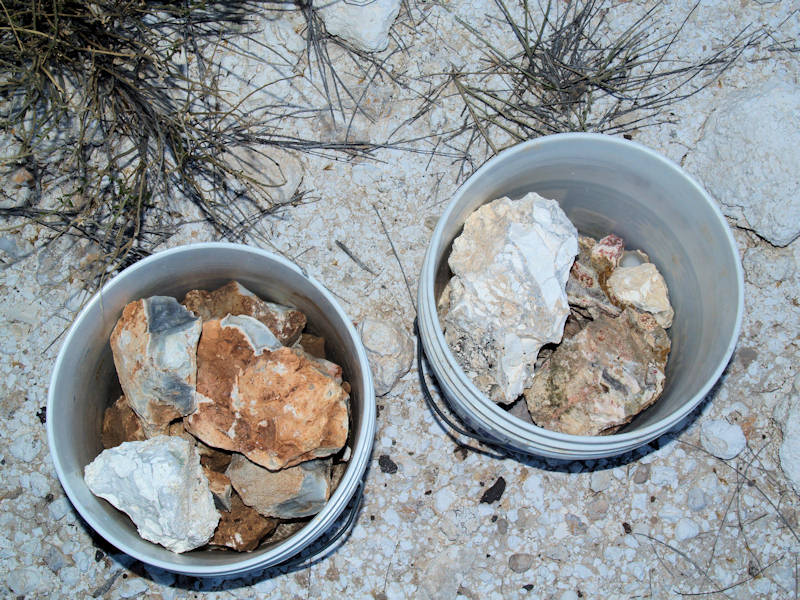 Ready to leave for the next site: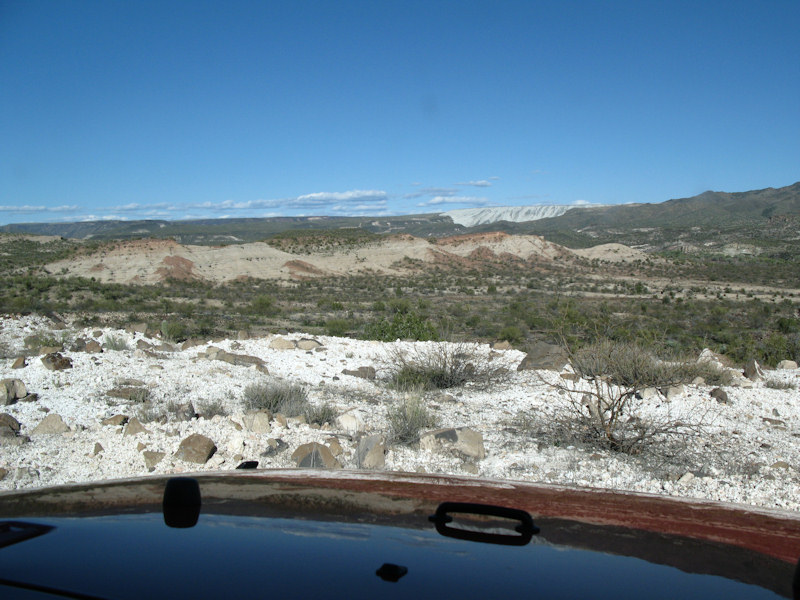 We attempted to go to some other locations, but the water at Six Mile Crossing appeared too high, so we returned home.
Date: 10/9/2011
Suspension: TeraFlex 2.5" Spring Lift, BFG 35x12.50x17
Photos:
We stopped back today from the other side and visited the other locations. We didn't take any pics of the locations, but here are some of th erocks we collected from the first location: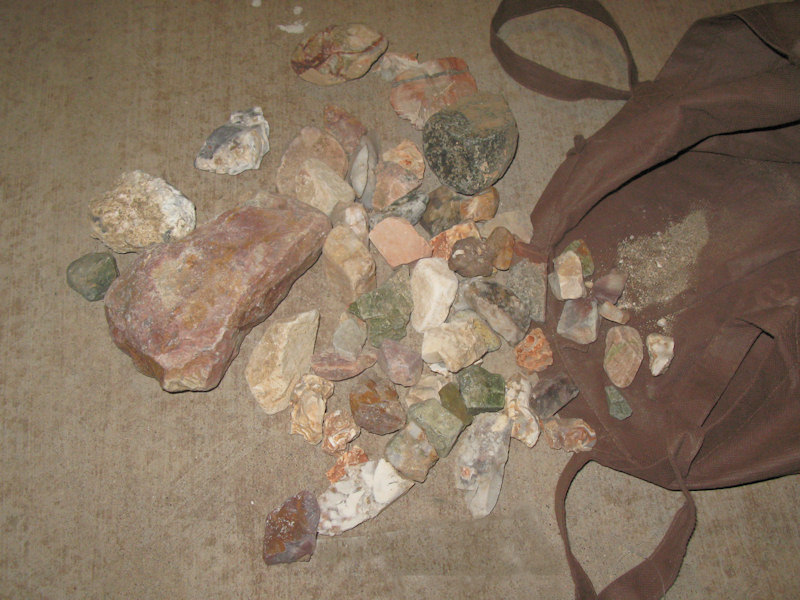 The next area: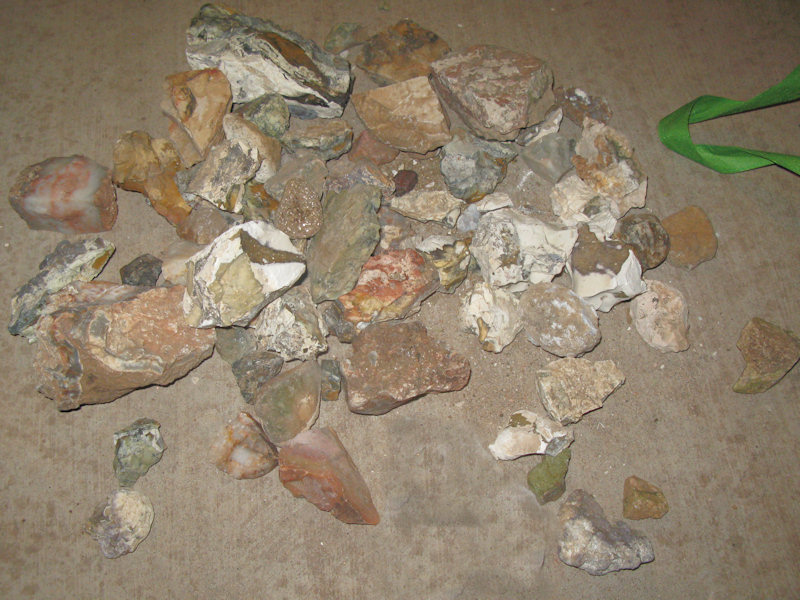 From an old mining area: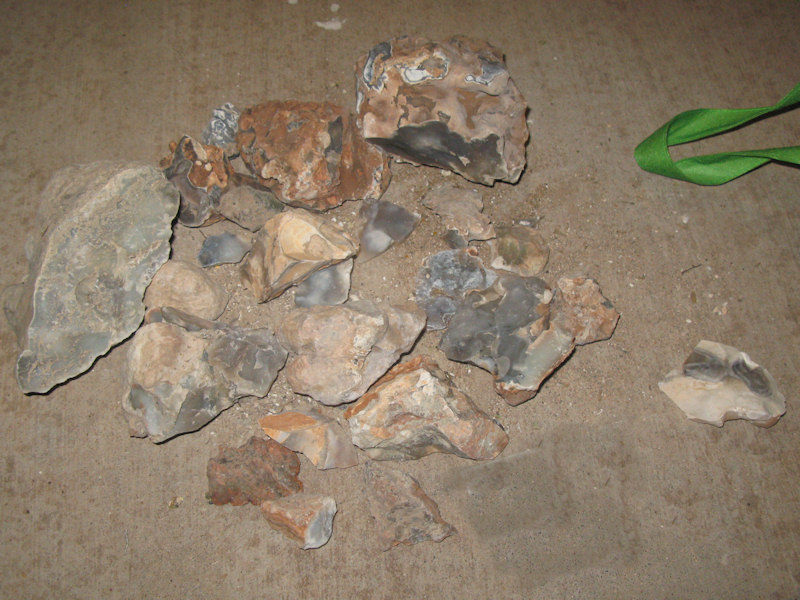 From another old mining area: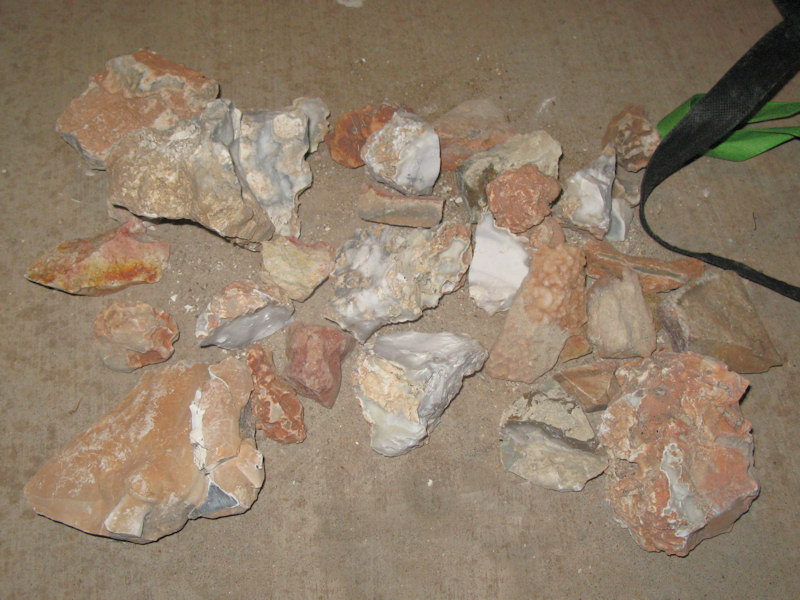 ---
If you have any questions or comments about this page click here to send email.
Last modified: November 13, 2011 05:14:55 PM