The Trail:
Bulldog Canyon requires a free Bulldog Canyon pass (information available here). This trail is not heavily traveled and is poorly (not) marked. It takes about 1 hour and 15 minutes to make the round trip from the gate on Apache Trail to Bagley Tank and back. There are some obstacles (some have a bypass), including larger rocks and hills and tippy sections. The trail will also add to your Arizona pin striping.
The trail is scenic as it passes through different types of terrain.
The trail heads to the right at the wash and continues in and out of the wash until it ends at Bagley Tank. A GPS with a topo map will help to keep you to the trail.
Rating:
2.5, 3.0 when taking the optional obstacles
Runs:
Date: 4/13/2008
Suspension: Stock
Photos:
Small hills along the trail: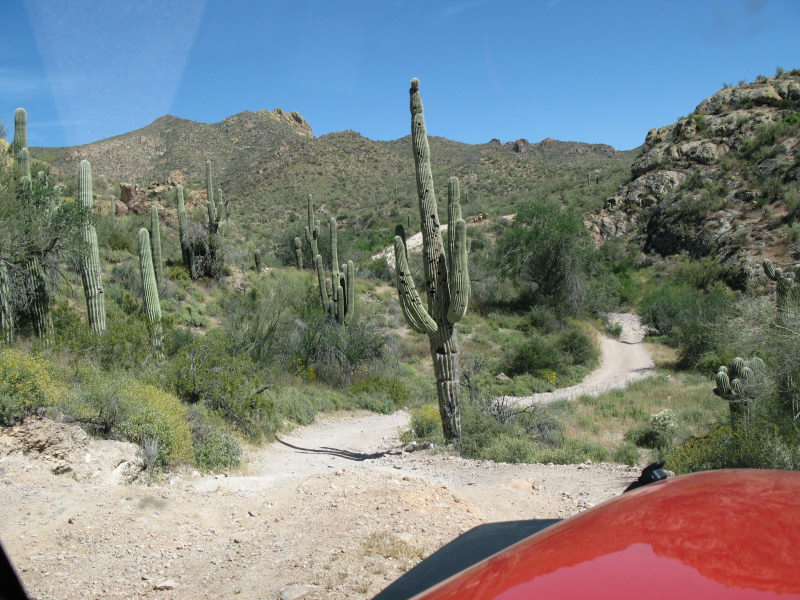 A small rocky hill: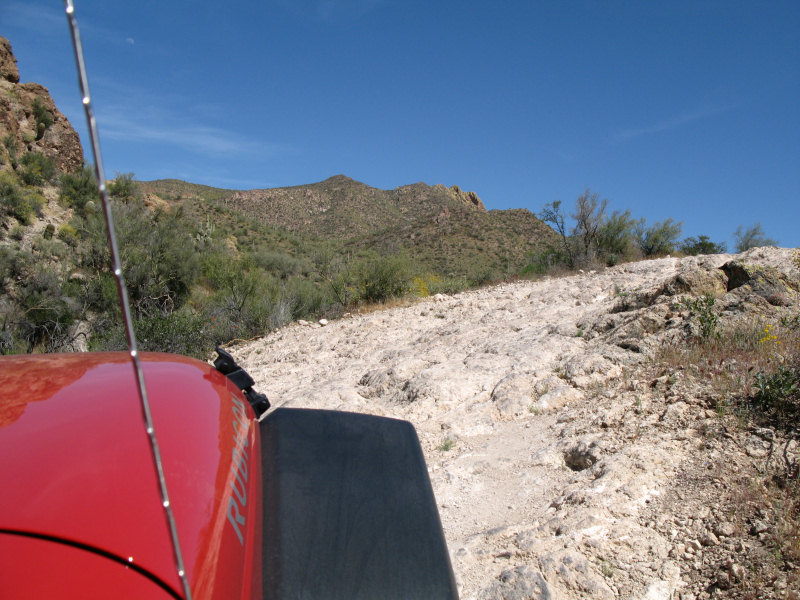 Approaching a rocky area in a wash: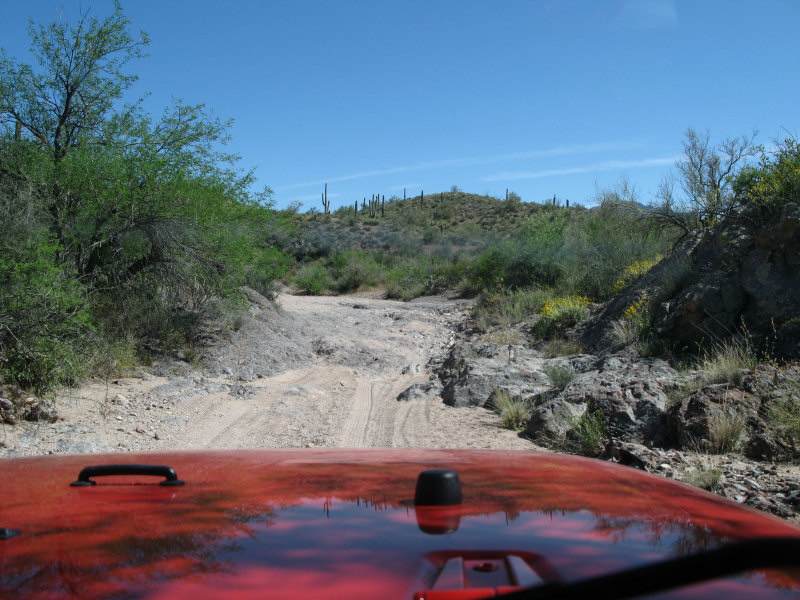 Large rock obstacle that can be bypassed (we bypassed it):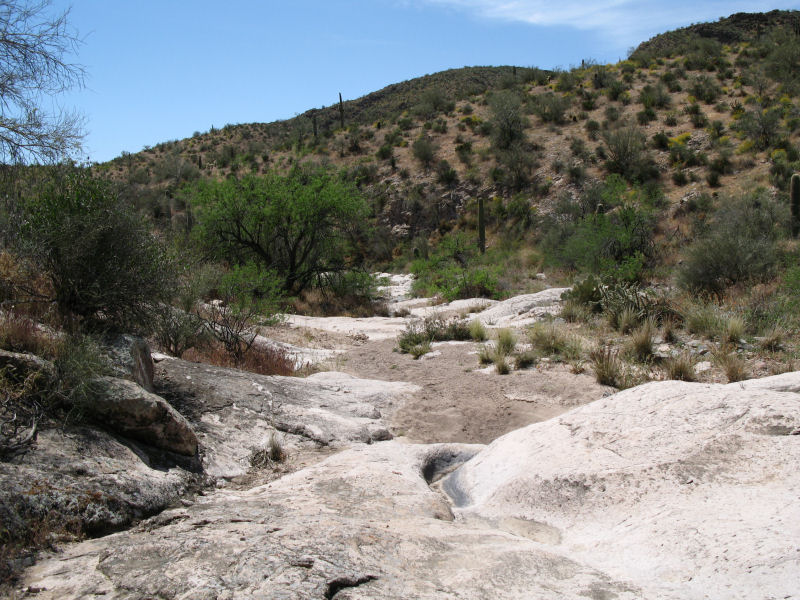 Another small hill: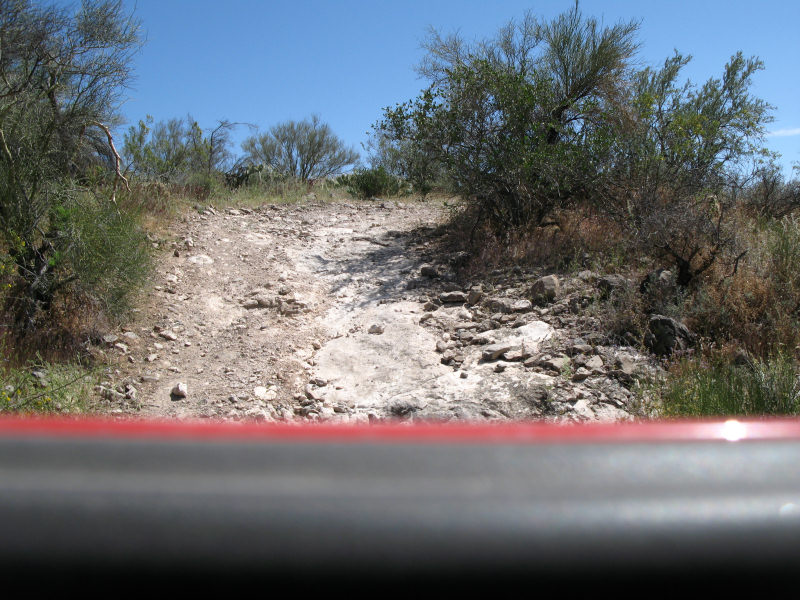 View along the trail: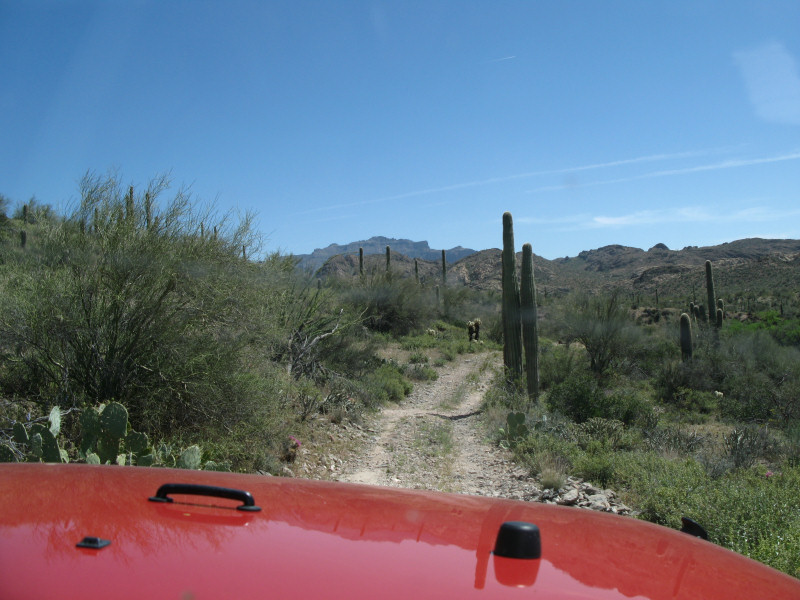 Another small hill: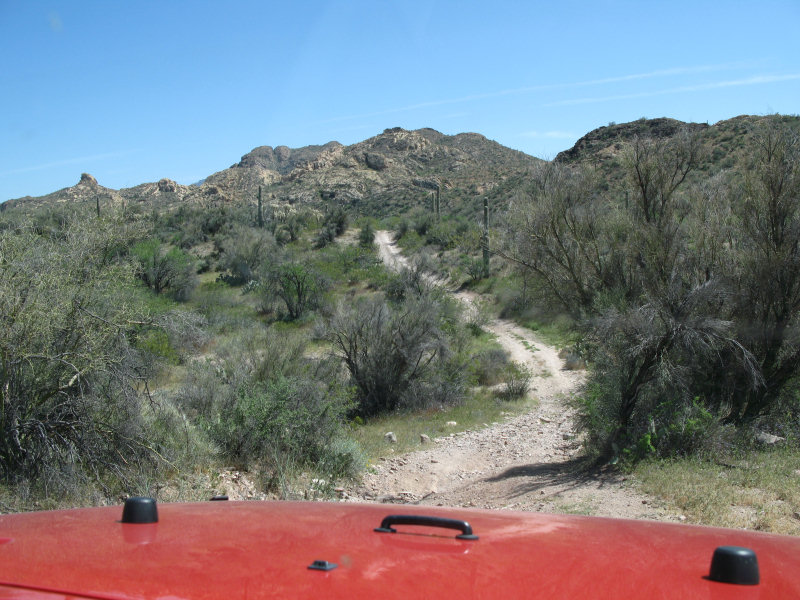 In a wash: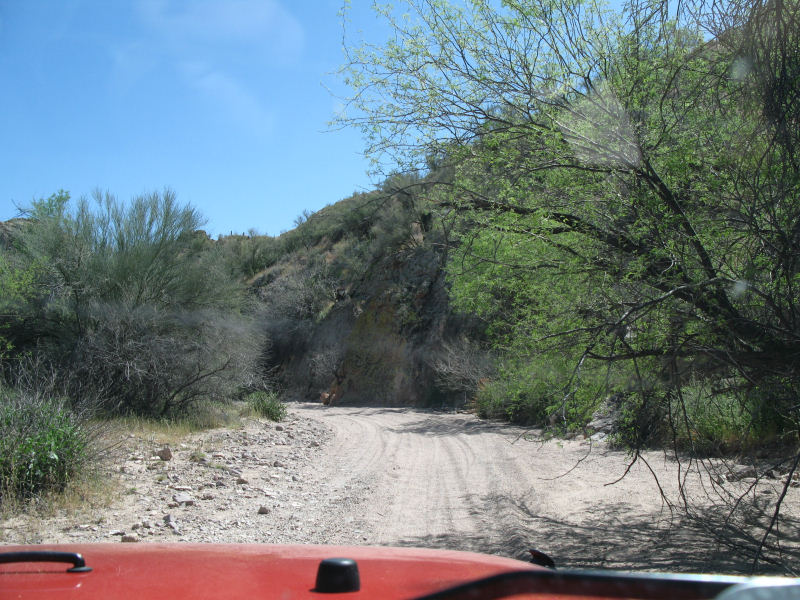 Along the trail: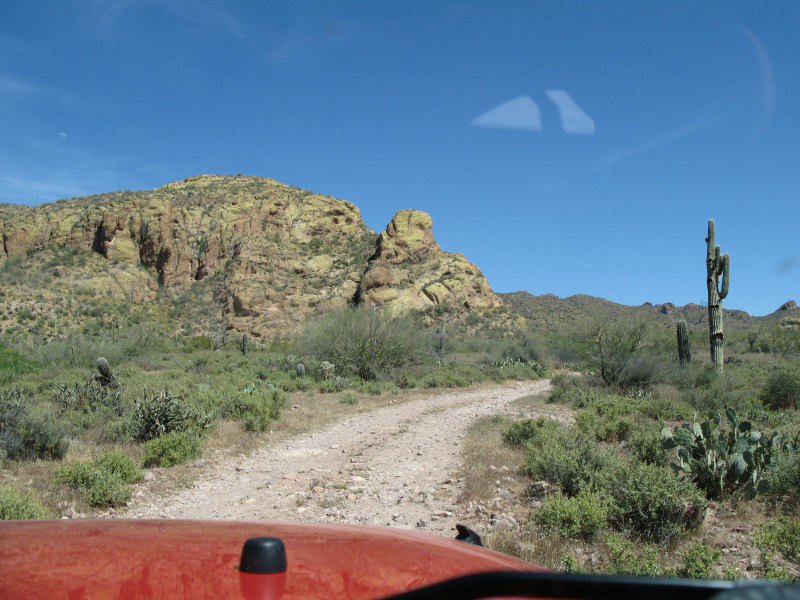 At Bagley Tank - turn around here and head back: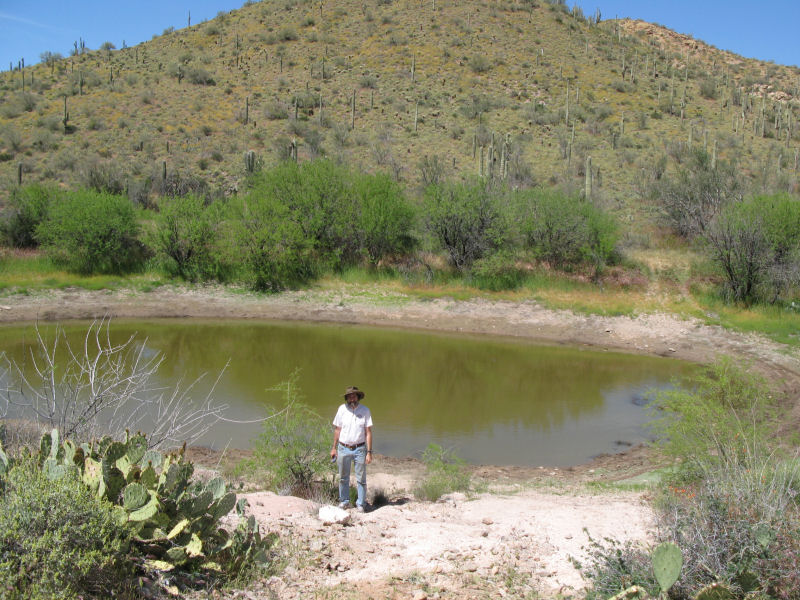 Date: 10/26/2008
Suspension: TeraFlex 2.5" Spring Lift, stock tires
Photos:
End (at least now for us) of the main wash: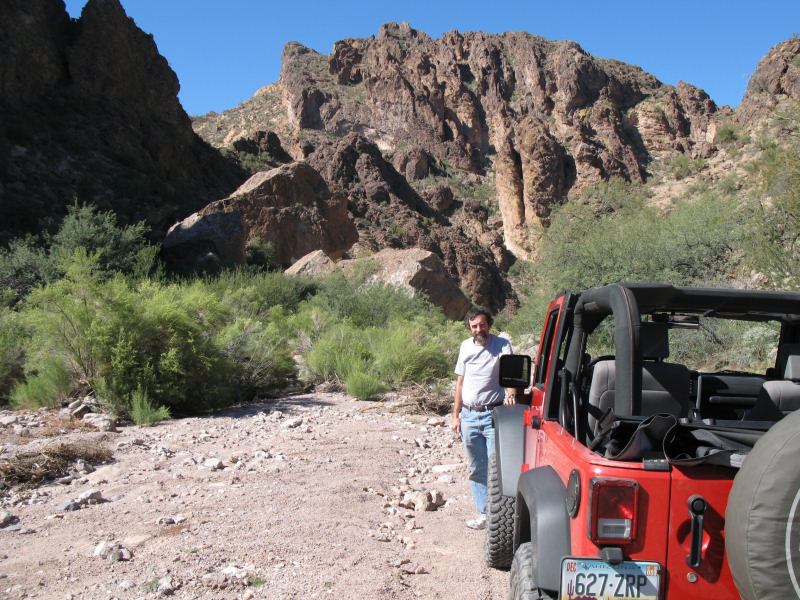 Another shot: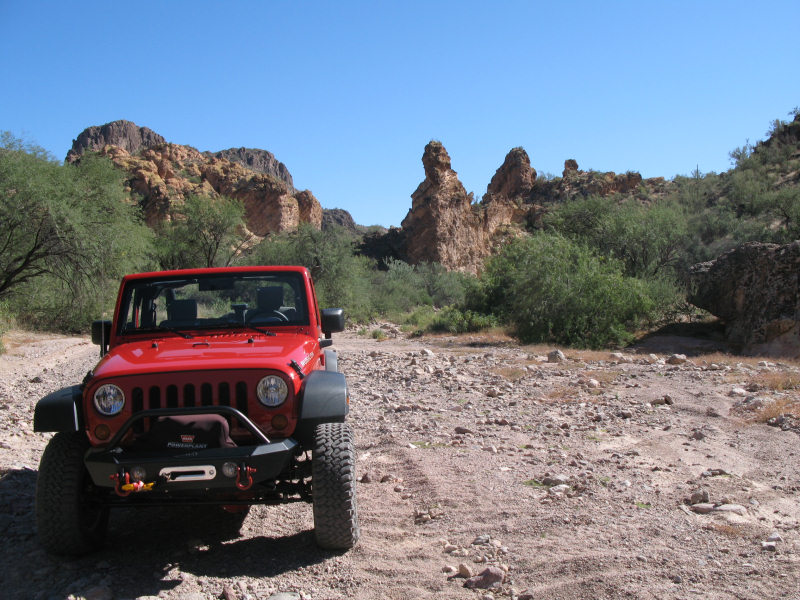 Here's one of the obstacles we bypassed in the past: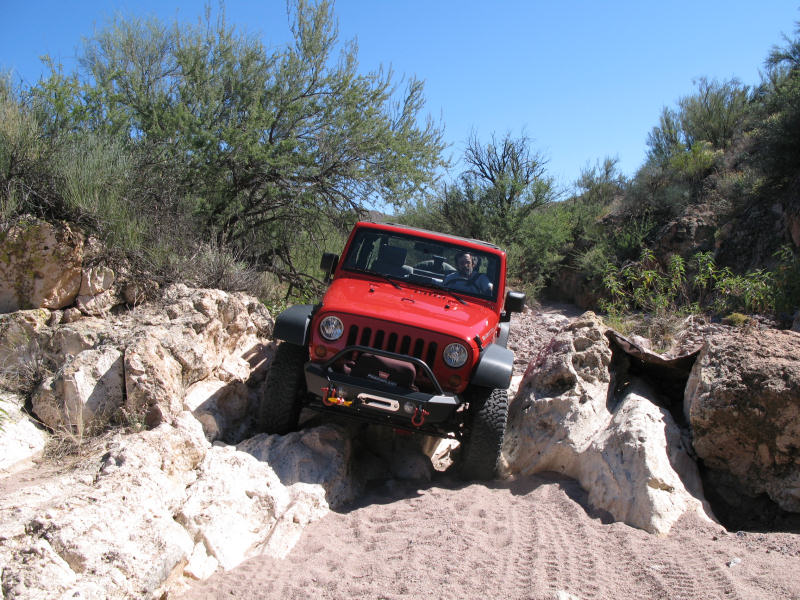 And here the other one we bypassed. There's a drop-off on the drivers side. We're probably a little high on the passenger side - trying to not slide into the hole on the drivers side. After you get past this part there's some larger rocks we crawled over (there's a picture of the rock here):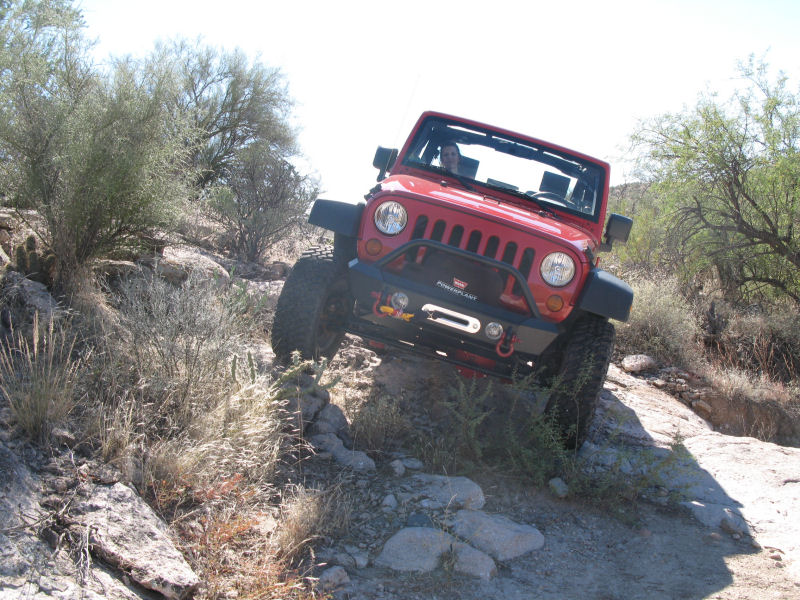 We can now approach the small rocky hill from the bottom: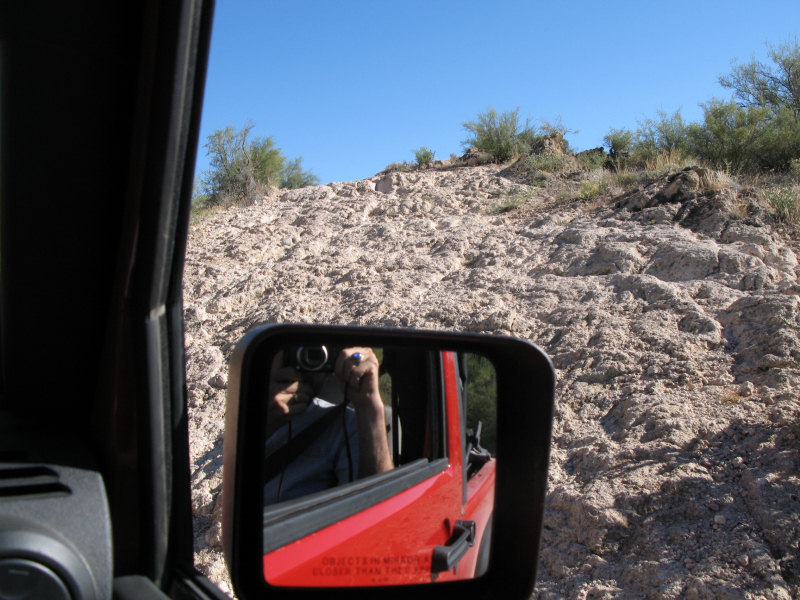 A shot of the hill looking back as we near the top: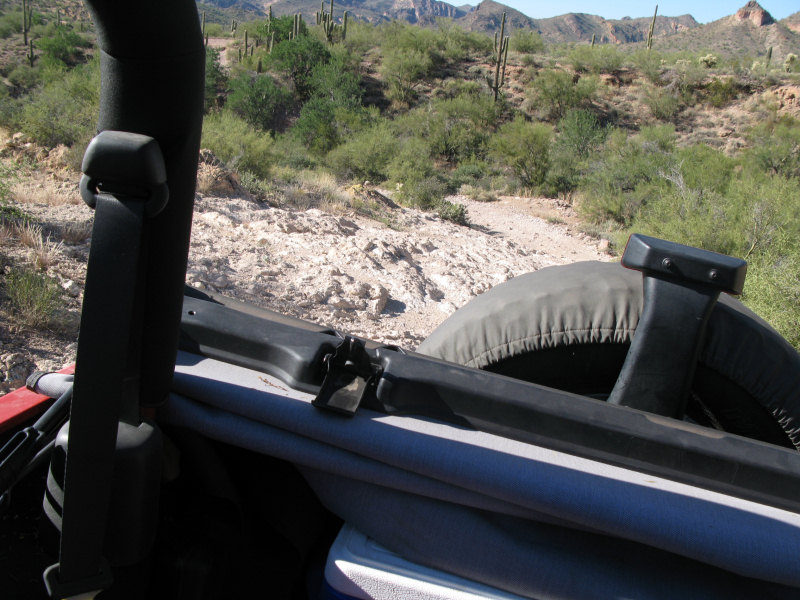 ---
If you have any questions or comments about this page click here to send email.
Last modified: December 21, 2009 06:36:22 PM