The Trail:
We joined the Central Arizona Jeepers on a ride through the Bradshaw Mountains. The trip include a visit to an abandoned train tunnel, a charcoal kiln, a private lake, an old mine, and some Fire Roads among the Ponderosa Pines. The run went from Poland Road through Breezy Pines, then from Big-Bug Mesa Road to Walker, then down Walker Road to Potato Patch, then trough some small Fire Roads to Senator Highway and Prescott.
Rating:
1.5
Runs:
Date: 11/16/2008
Suspension: TeraFlex 2.5" Spring Lift, stock tires
Photos:
The initial group: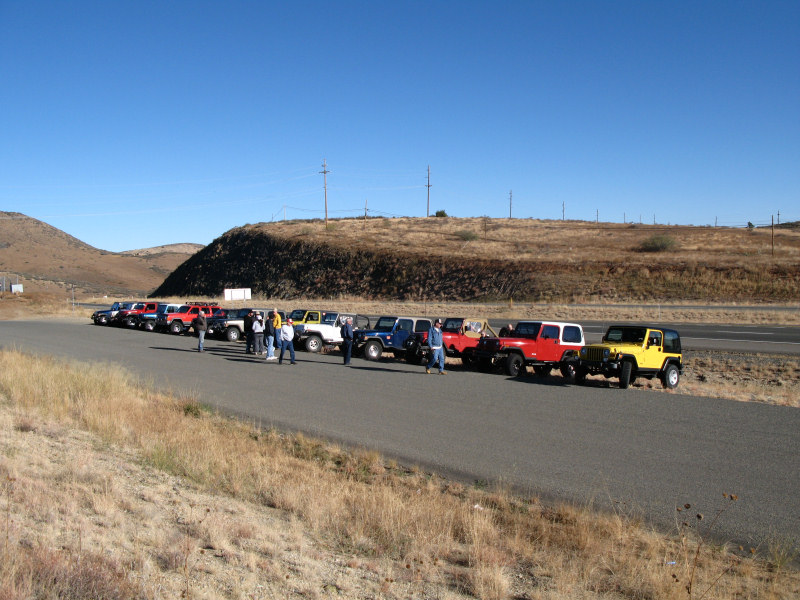 In the train tunnel: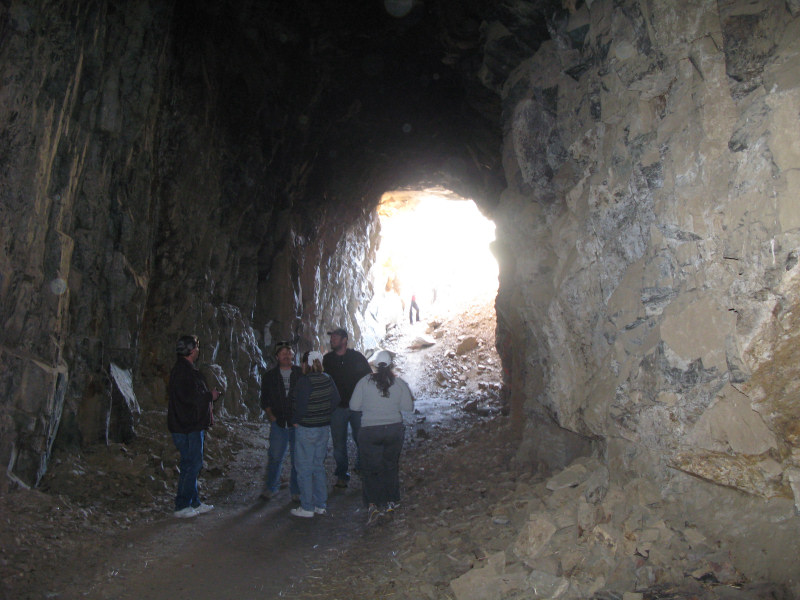 Sign at the Charcoal Kiln: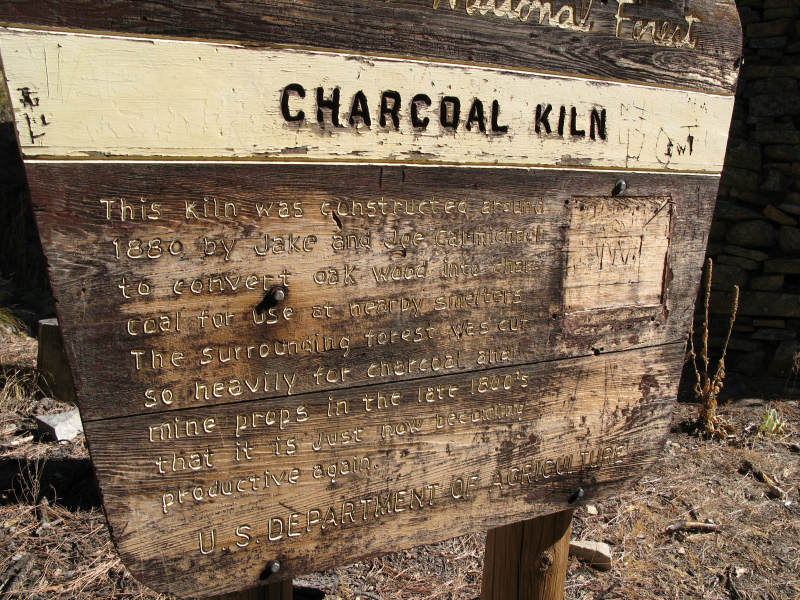 The Kiln: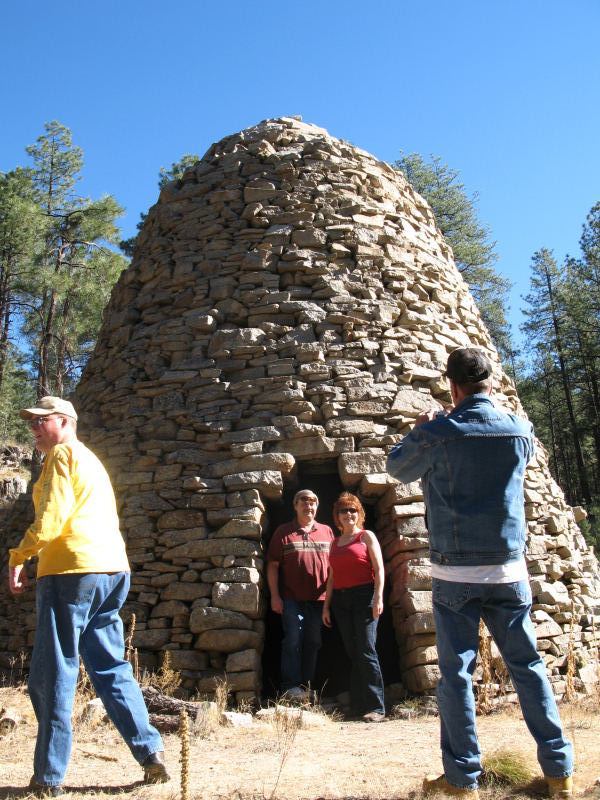 Us: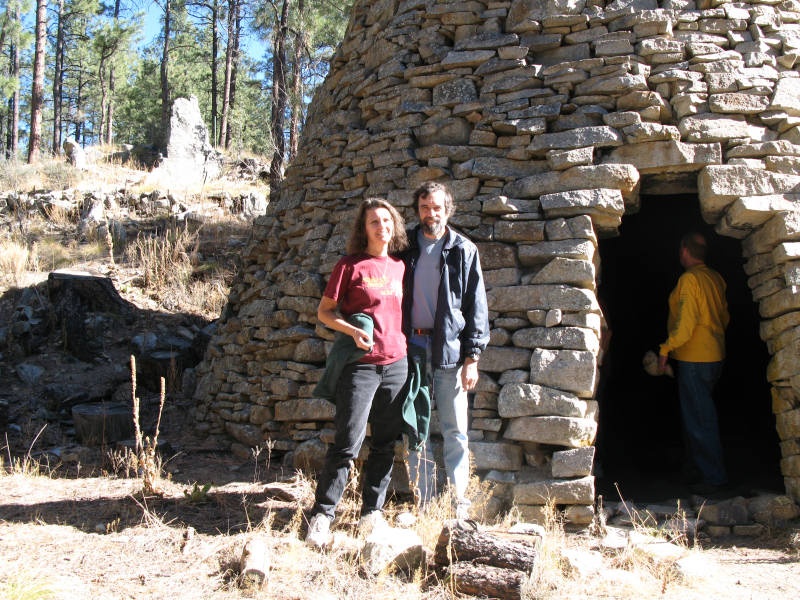 A private lake - it's all fenced in by the 2 or 3 owners: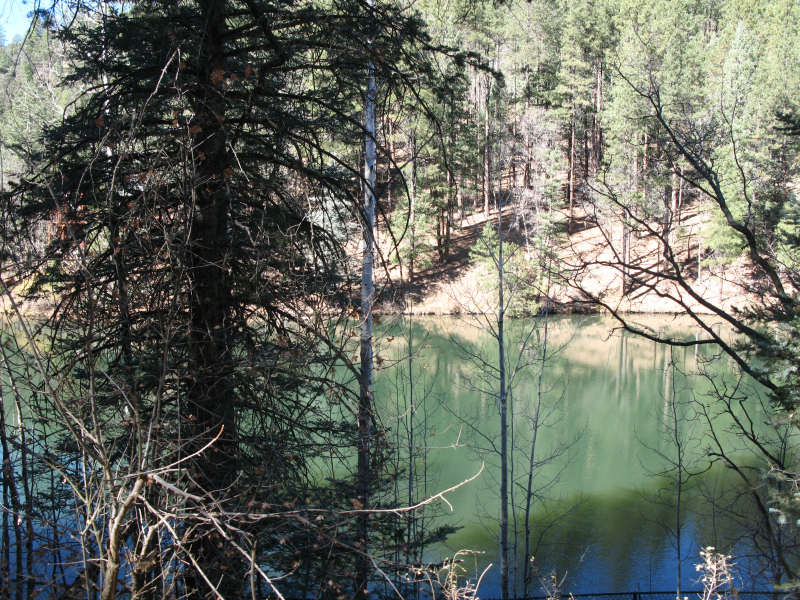 Stop to take pictures: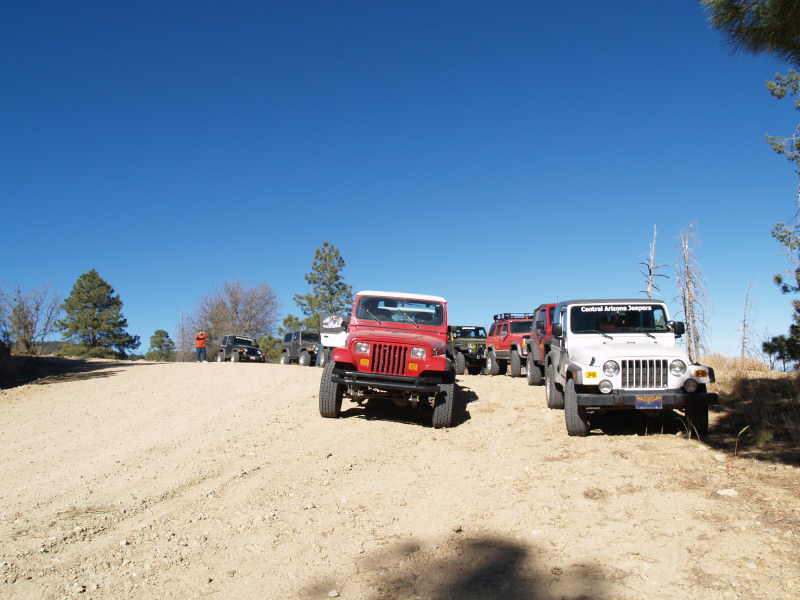 Part of the ruins for a large scale mine operation. The mine is on the other side of the river and this structure was a cable house that was used to transport the ore from the mine to this side of the river and off to processing: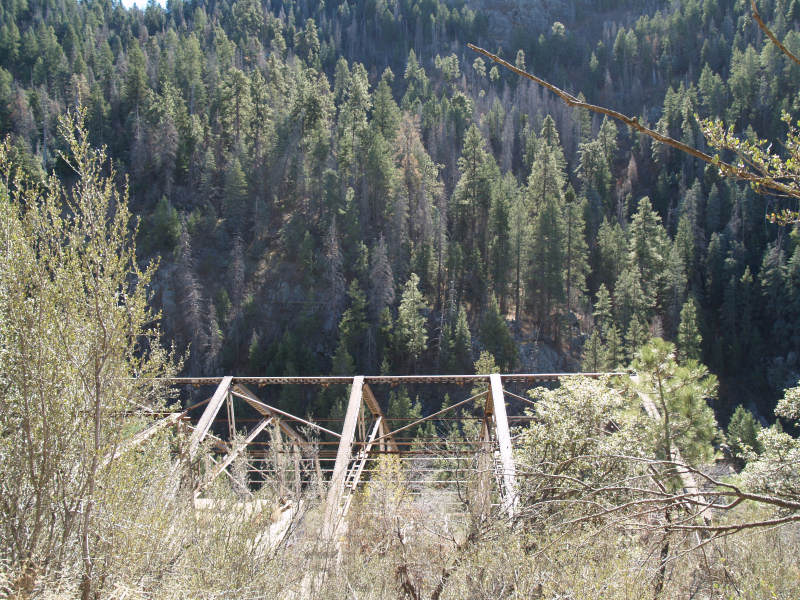 On one of the smaller Fire Roads: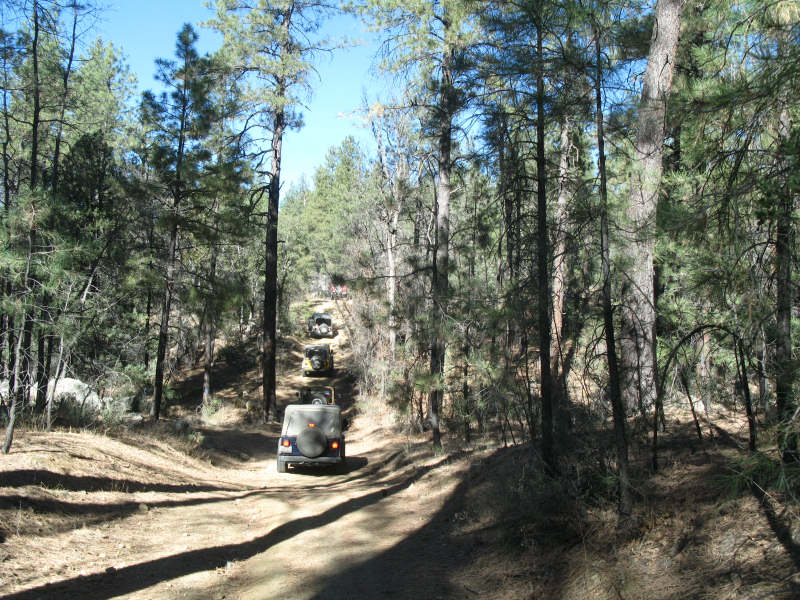 ---
If you have any questions or comments about this page click here to send email.
Last modified: December 21, 2009 06:36:21 PM